Warning!
This post is in our archives. Links in this post may have been updated to point to similar cars available to bid on eBay.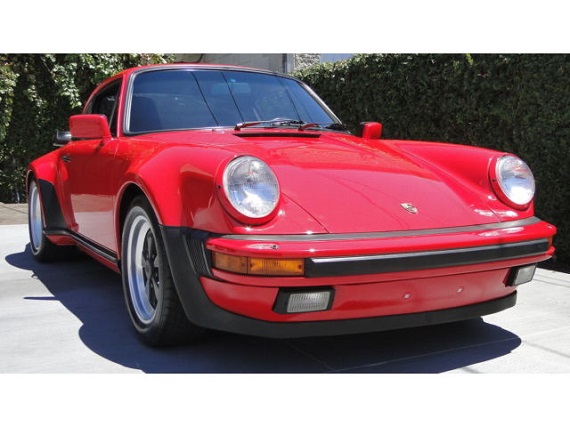 The Guards Red 1985 Porsche 911 Carrera Coupe equipped with the M491 Turbolook package, which we featured in November, is back up for auction. This time its starting bid has been lowered from the $75K price of the previous reserve auction, which received no bids, to a $65K starting bid. That has received one bid thus far and the reserve remains unmet. If this low-mileage Carrera hopes to garner sufficient attention to reach its reserve, interest will have to ramp up quickly.
The below post originally appeared on our site November 17, 2015: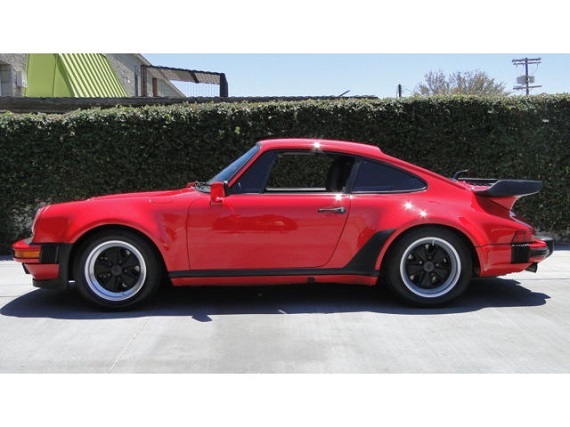 Last week I featured a couple of very high-priced Carreras and today we'll look at another, though this time one that should be pushing demand more significantly than the other two standard cars, we'll have to see whether it actually does. Here we have a Guards Red 1985 Porsche 911 Carrera Coupe, located in California, with about 20K miles on it. Of import to us here: it has the M491 option package on it, typically known as the Turbo look. While garnered the Turbo-look due to its use of the wider rear of the 930, along with the whale tail, the M491 package wasn't just for looks. It also included the braking and suspension of the Turbo to go with that wider rear. These were a 930 with a naturally aspirated 3.2 liter flat-six. For some the package still seemed a bit of a fake intended for those who simply wanted to look the part. Others, however, viewed it as a performance improvement, even if power remained unchanged, but with the lower stress and lower running costs of the reliable 3.2 liter engine. Regardless of which camp you might find yourself, the M491-equipped Carreras remain popular; for some their desirability has even increased as the more reliable nature of the engine stands out even more now that we're 30 years down the road. With popularity comes higher prices and if the prices of last week's Carreras are any indication an M491 model should stretch pretty high. The difficulty will come when those prices being to eclipse those for a 930. In such cases you probably wouldn't be dealing with a similar level of car, but it would still bring about plenty of questions over which car one might prefer.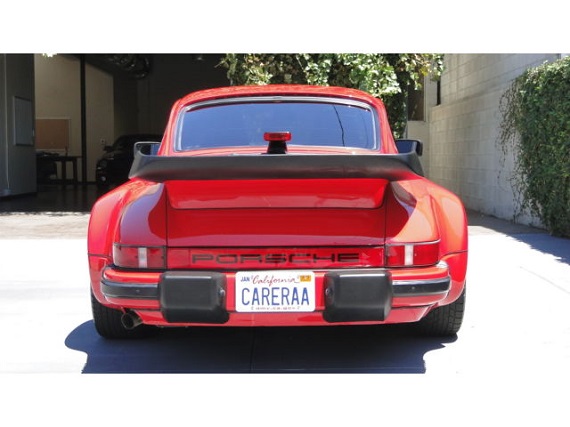 Year: 1985
Model: 911 Carrera
Engine: 3.2 liter flat-6
Transmission: 5-speed manual
Mileage: 20,000 mi
Price: Reserve Auction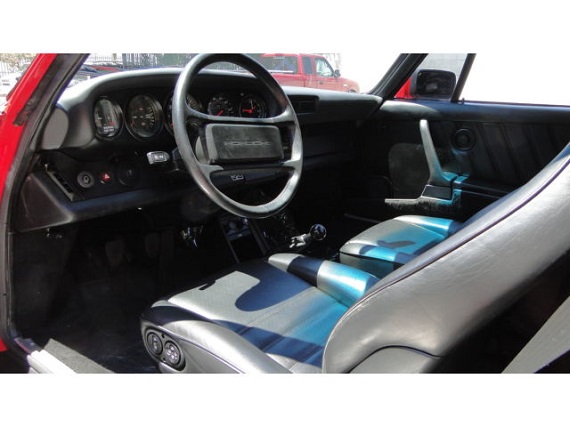 Turbo Look 3.2 Carrera M491

In 1980 due to US emission regulations the 930 was pulled from the North American market and it didn't return until 1986. This left a huge hole for any driver in North America that wanted the aggressive looks and increased performance of the Turbo. The aftermarket tuners jumped on this and started turning the 3.2 Carreras into turbo-look cars. The quality of the body work ranged from frighteningly bad bondo jobs to conversions so good they were almost indistinguishable from factory produced 930s. But even with the good ones it was hard and very expensive to go deeper than wide fenders and spaced wheels and tires. The 930s had a very different suspension setup to take full advantage of the wide-body, bigger brakes, bigger wheels, etc. and to replicate this was a massive undertaking. But people did it to varying degrees of success.

Porsche woke up to the fact that they were losing money to the tuner market and in 1984 they began offering the M491 option on the 3.2 Carrera. It remained an option on the 3.2 from 84 to 89. The 87-89 models also have the G50 transmission just like the standard Carreras. Finally, direct from the Porsche factory, you could order your normally aspirated Carrera with just about everything the Turbo had, minus the actual turbo of course. This wasn't just a Carrera with stretched fenders. It included:

The wide-body
The turbo whale tail
The turbo wrap-around chin spoiler
The Turbos suspension
The turbos brakes with 285 mm cross-drilled discs and four-piston aluminum calipers
The wheels and tires
A slight weight increase but a noticeable handling improvement over the standard Carrera
The M491 option didn't come cheap this wasn't like deciding whether or not to splurge on the electric seats or the sport steering wheel. Prices for the M491 option ranged from $10K to $15K extra depending on the year. The high cost kept orders and production numbers low, making these genuine M491 equipped models very special, very rare and increasingly a good investment.

Thank you Scott @ 87m491.wordpress.com/m491/ 6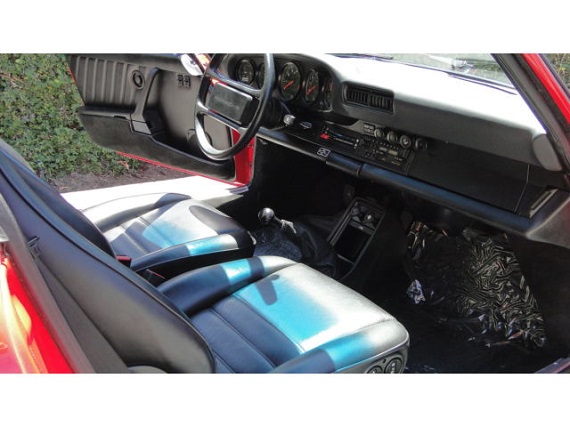 Everything with this Carrera presents as fairly standard. For whatever reason it doesn't strike me as pristine condition, but it looks in good shape both inside and out. Perhaps the sunlight and photography is the culprit, but the Guards Red paint doesn't seem to have the depth we are used to seeing on a 911 in really good condition. With only 20K miles the mileage is certainly low and like with last week's examples the seller is sure to be looking to extract a premium. At the moment there hasn't been much interest, or at least not at the asking price in play here. No one has decided it's worth making an opening bid set at $75K so at the moment this Carrera is unbid upon. We will have to see if that changes, but for now it appears the asking prices for 3.2 Carreras are moving well above what buyers want to pay.
-Rob