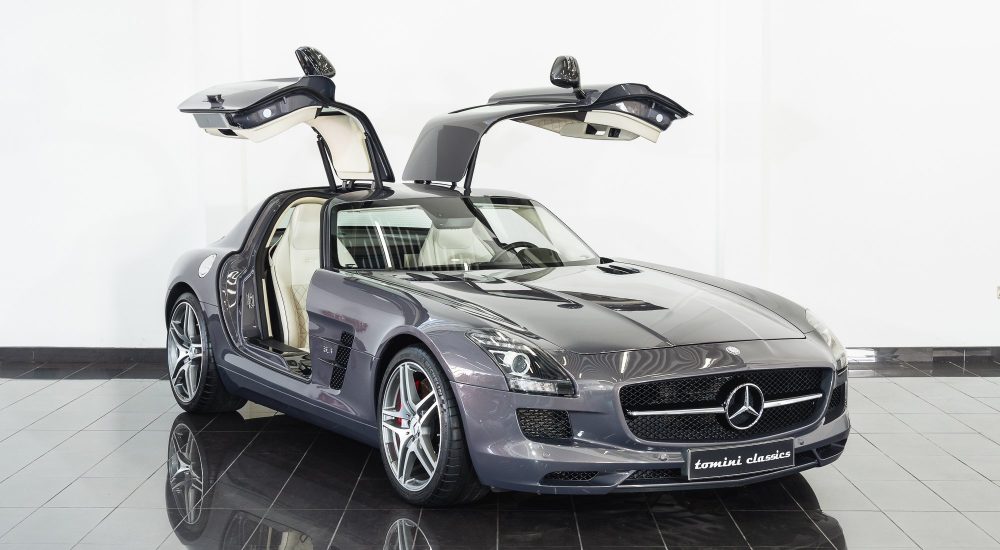 Mercedes-Benz has an interesting habit of giving names to the colors but having them look nothing like you would expect. Just recently I looked at a 2005 S600 finished in Designo Graphite Green Metallic but as you can see, there is nothing in that shade of color that shows green. It is all graphite for sure, but green? Nothing. Today, we have another one of those colors with this 2013 SLS AMG GT that is finished Designo Cashmere Pearl. Just looking at the color, I'm not seeing anything that would tell me that is cashmere or pearl. Strange, right? Well, this one might have an explanation.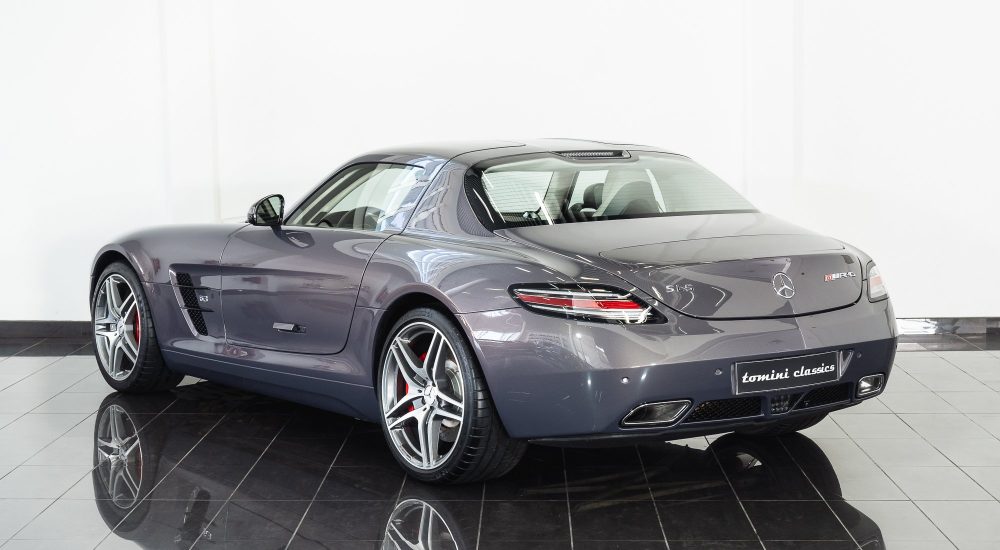 Year: 2013
Model: SLS AMG
VIN: WDDRJ7JA1DA009915
Engine: 6.2 liter V8
Transmission: 7-speed dual-clutch automatic
Mileage: 3,500 km (2,175 mi)
Location: Dubai, United Arab Emirates
Price: $347,000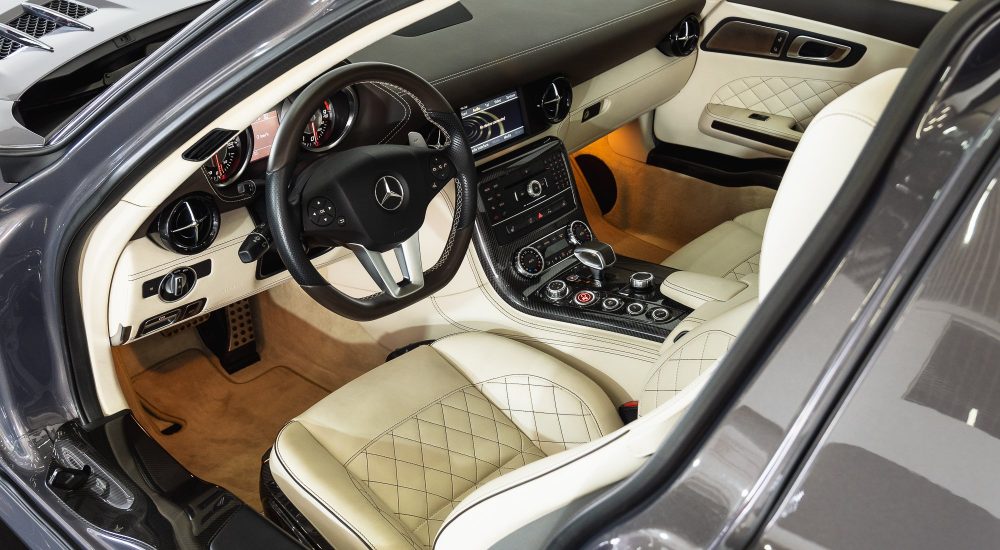 A retro take on the 1950's Mercedes 300SL, the brand's new gullwing-door iteration boasts a powerful 6.2L V8 engine, from the hand of the AMG performance division. Produced between 2011 and 2015, the SLS is now a future classic with airs of yesteryear, much like the BMW Z8.

A number of special versions of the SLS model left the factory: a racing-oriented GT3, a Matte Black edition, a 45th Anniversary model, an electric version, the well known open-top Roadster, a GT version with 20 extra horsepower and special options, and a mind-bending Black Series with almost 60 horsepower over the base model, as well as a wing and other visual changes.

When it comes to one-off colours, look no futher than Designo, the customization division of Mercedes-Benz, based off of the Sindelfingen Center of Excellence, in Germany. For the SLS, each car is taken off the assembly line and carefully disassembled by hand to accept paint and interior customization for special clients of the brand. This has been the case with this uniquely-optioned Mercedes.

A "GT" example, this SLS was delivered new to a VIP in Kuwait as a 2013 model, and later acquired by us from him in 2018. After we sold it in Dubai, our meticulous client maintained and drove the car for little over 1,000 kilometers over the next three years.

The car was subsequently re-acquired by us and very much in the same excellent condition as delivered in 2018. It is now released to the market as one of this model's most spectacular colour and option combinations.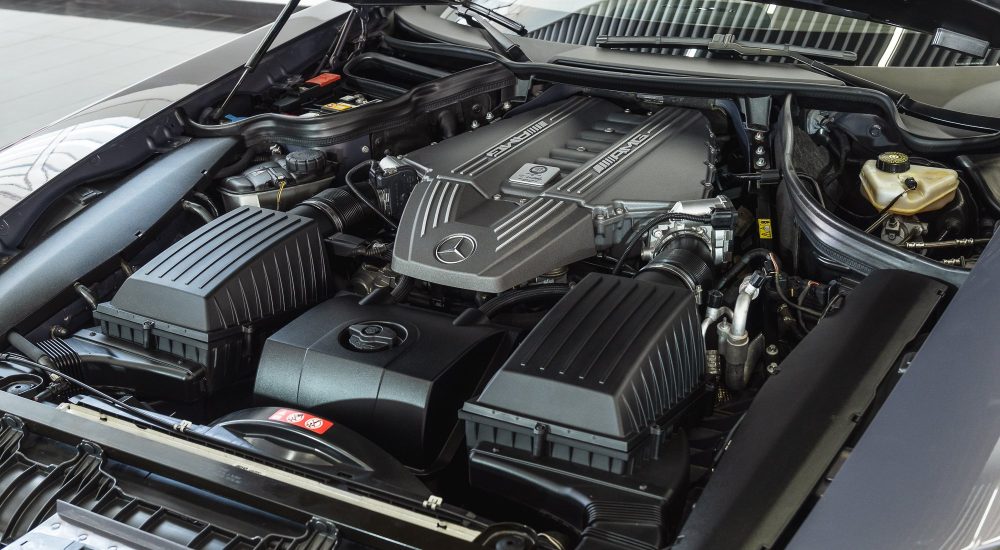 Reportedly, Mercedes also uses code 036 as the color "Designo Variocolor IV," which makes much more sense. The Variocolor IV popped up on a handful of mid-2000s and there is evidence to this, but even on the VMI sheet that was provided it lists the color as Designo Cashmere. As for this example, it sure does look sublime on an SLS and actually pairs well with the lighter color leather.
As for the price, well given this one has just over 2,000 miles and is for sale in Dubai, you can probably guess. Nearly $350,000 is bonkers as we rarely see any really low-mile SLS examples sell for more than $250,000, let alone $350,000. The Dubai market maybe isn't the best indicator as it is extremely unique in terms of pricing, but you aren't getting a "deal" at Tomini Classics. Either way, it's a fun one to check out.
– Andrew