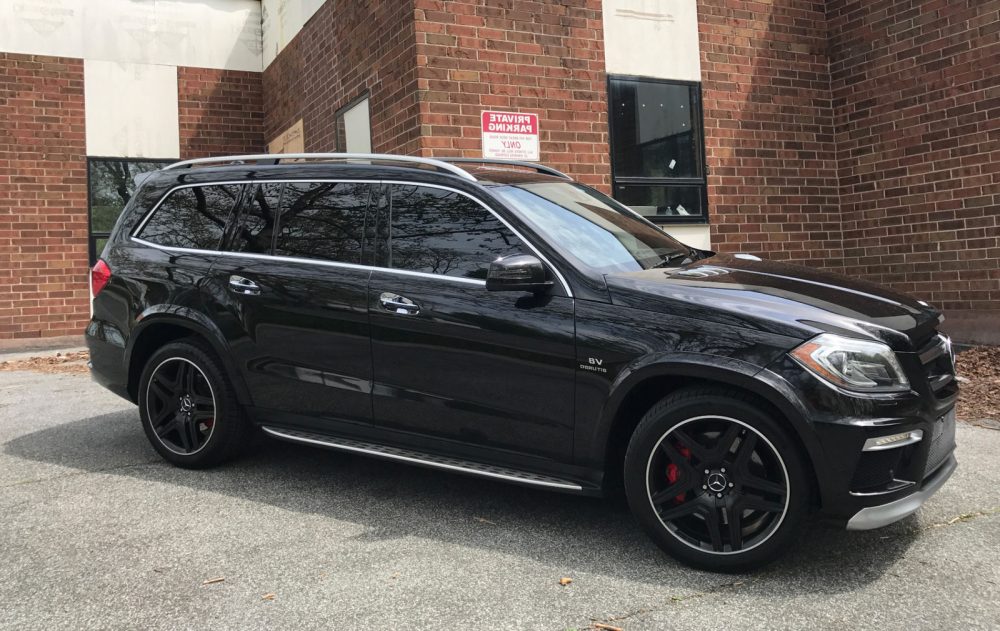 What is made in Alabama, seats seven, has 536 horsepower, weighs 5,800 pounds and does 0-60 mph in 4.8 seconds? The Mercedes-Benz GL63 AMG, of course! When little Cooper is late for soccer practice and Katilyn late for cheerleading, supermom Debbie can throw them in the GL63 AMG and cruise to an electronically-limited 155 mph to make up time all while hauling a living room set from the Pottery Barn in the rear. This is a monster of a machine that can basically do everything and then some. Does that mean everyone bought them? No. Mercedes said just two percent of GL buyers opted for the GL63 and I'm sure that had a lot to do with the $121,000 price tag. Now that these X166s are a few years old and therefore heavily depreciated, does it make sense to scoop one up? Lets find out.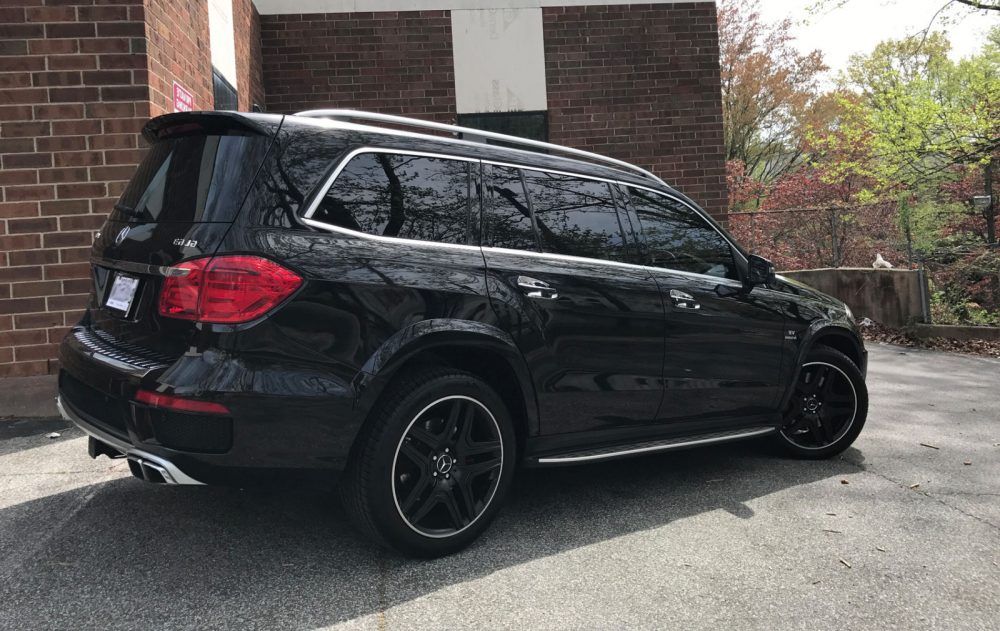 Year: 2014
Model: GL63 AMG
VIN: 4JGDF7EE5EA354350
Engine: 5.5 liter twin-turbocharged V8
Transmission: 7-speed automatic
Mileage: 47,091 mi
Price: $54,999 Buy It Now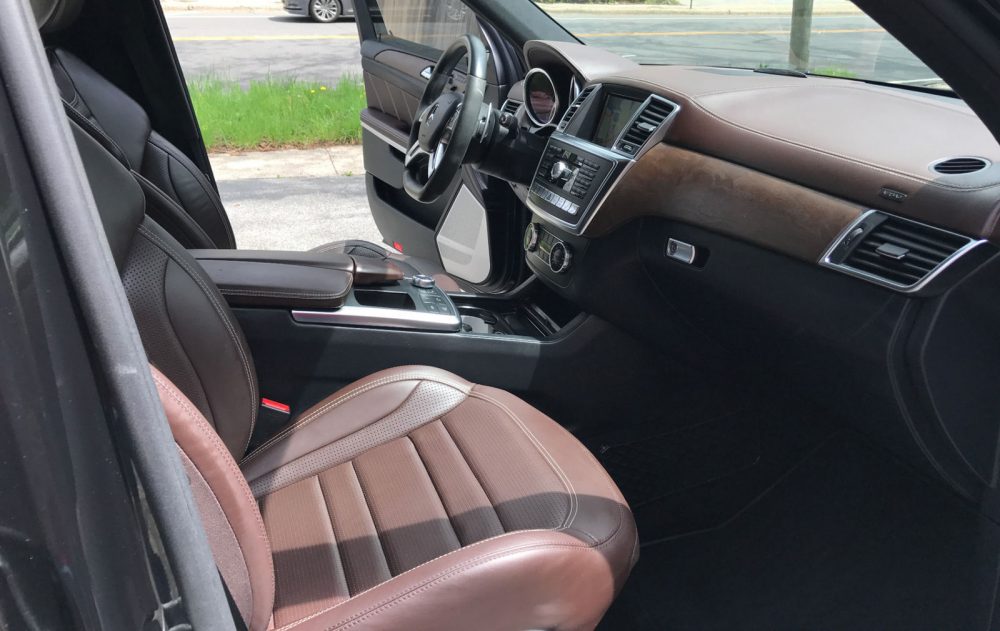 Here is the very popular do everything suv. Its a 7 seat 550 horsepower monster. Get to the grocery store and pick up the kids faster than any other suv in the area. Cruise out to the beach and be back before the traffic even begins. Want to take your significant other out for a night on the town? Hop into this GL63 and roll up in style. The AMG powered GL has the looks and feel that you have been looking for.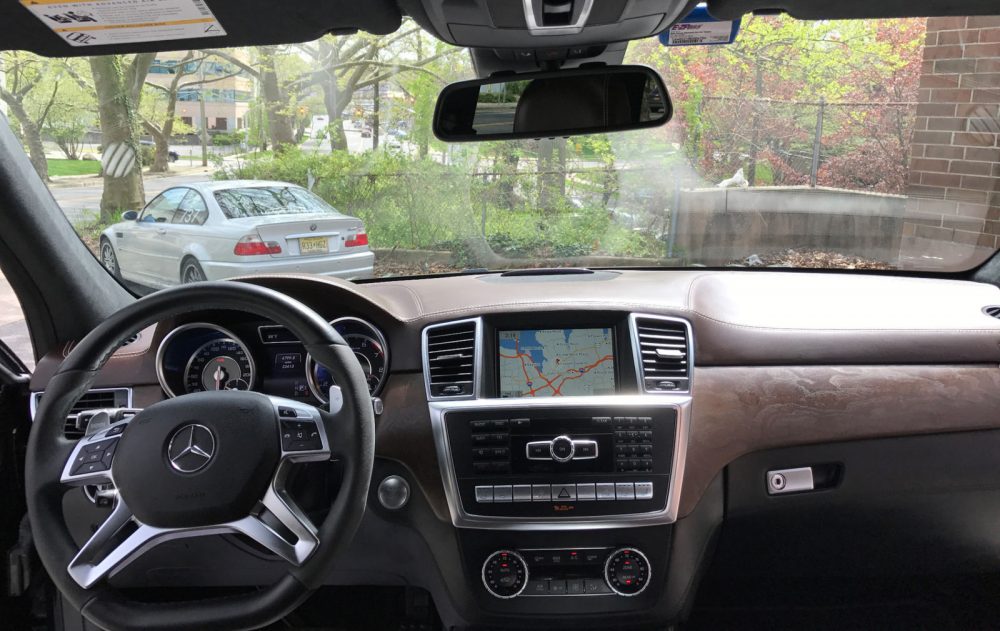 This vehicle is a hilariously display of wealth and unnecessary everything just short of the G63/G65 AMG and R63 AMG. The X166 is a pure seven-seater that fits a need if you actually need a seven-seater or a five-seater with a whole bunch of cargo space. The fact that this thing can pace my E55 AMG to 60 mph is mind-blowing and almost a bit scary seeing it does weigh 5,800 pounds. The interior is pretty nice with a generous amount of wood and leather dash with a bunch of fancy stitching. An Alcantara wheel and giant shift paddles that will never be used is a nice touch and I'm sure the engineers had a nice little laugh when fitting those.
Like I mentioned, this thing was over $121,000 new and now less than four years later it is more than half that price at $54,999. This is about the going rate for them looking at the few dozen available for sale on the used market. History says they are only going to keep dropping in price despite their rarity because those who bought these new are on to newer vehicles and the fact that no one wants to deal with these out of warranty. Even buying a set of massive 295/40ZR21 tires is going to set you back $1,700 and it only gets more expensive from there. If you can afford the massive maintenance and repair bills then I suppose thing would be a good option if you needed that third-row of seats, but if you just like hauling around as much air as a possible, maybe another option might work out better for you.
– Andrew