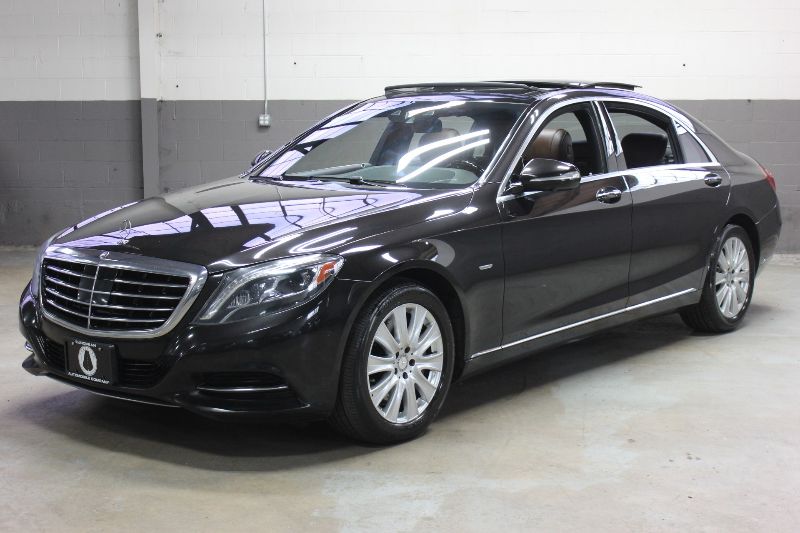 Last week I took a look at a 2012 Mercedes-Benz S550 and the reaction was well, mixed. I totally agree that it is a nine year-old S-Class and maybe the asking price was a little high at $30,000. It probably has another $5,000 to $10,000 to go in deprecation before the bottom, so it wasn't like you'll be even money on it when it comes times to sell. Just for curiosity's sake, I wanted to see what other S-Class you could snag for $30,000. Hello W222.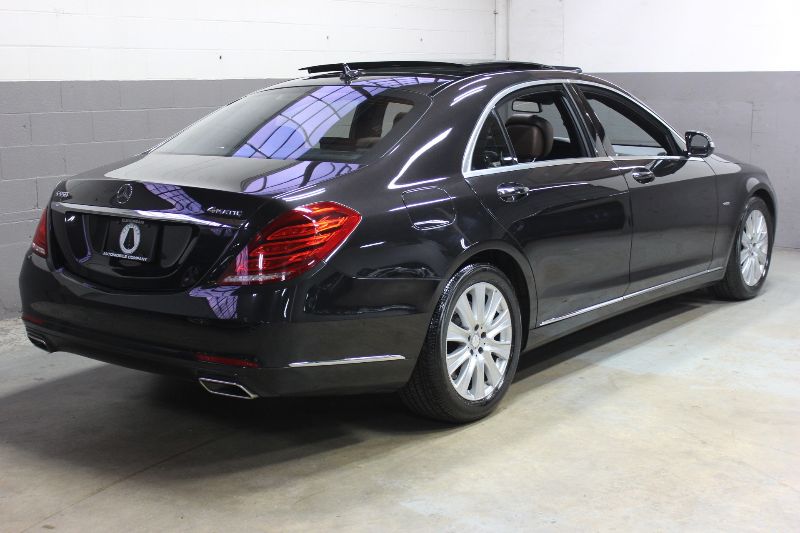 Year: 2014
VIN: WDDUG8FB9EA020291
Model: S550
Engine: 4.6 liter twin-turbocharged V8
Transmission: 7-speed automatic
Mileage: 107,978 mi
Location: Plainview, New York
Price: $29,800 Buy It Now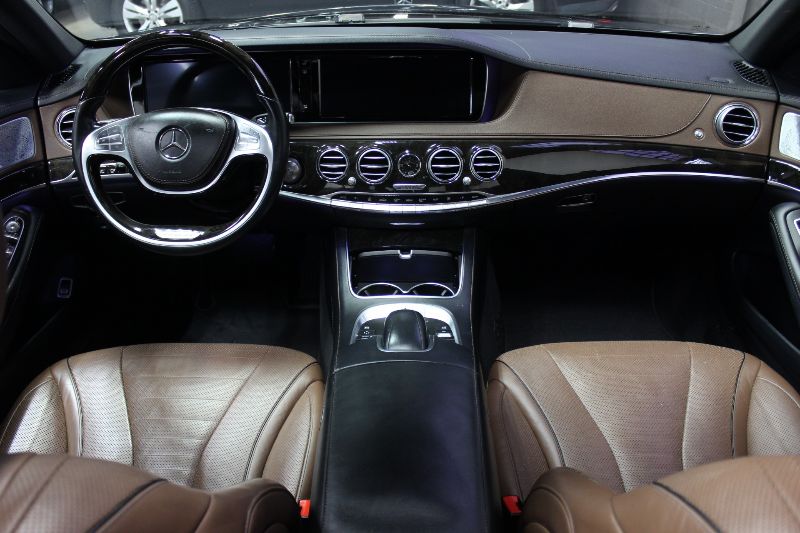 2014 Mercedes-Benz S-Class S 550
2014 Mercedes-Benz S550 4-Matic finished with a rare Mocha Black Metallic exterior and Nut Brown leather interior. Driven 107,978 miles since new. Options on this S550 include the Edition 1 Package, 4-Matic all wheel drive system, Panoramic Roof, Keyless-Go, heated and ventilated front seats, wood steering wheel, Burmeister Sound and much more.

This S550 just underwent a complete oil and fluid service within the last 20 miles and it drives even better than it looks. The 8 cylinder engine is strong and powerful and the automatic transmission shifts effortlessly through all of the gears. The steering is tight and precise and the brakes feel just great. All of the electronics work perfectly and the air conditioning is ice cold. This really is a fantastic S550 to drive.

The interior is stunning. The rare Brown leather seats are in remarkable condition (see pictures) showing just minimal wear to the seats. The dashboard is like new (looks great with the factory navigation system and wood steering wheel) and even the carpets don't look or feel like they have been stepped on thanks to the Mercedes-Benz floor mats that have been protecting them.

The exterior is what really sets this particular S550 apart from the rest. The Mocha Black Metallic paint is in fantastic condition (see pictures) with no major dents or dings anywhere at all. The paint is still bright and shiny with plenty of luster. Add the optional alloy wheels mounted on great tires and this S550 really does look special.

The 2014 Mercedes-Benz S550 really is the ultimate luxury sedan. It has fantastic looks and performance, the 4-Matic all wheel drive system for all weather and road conditions along with all of Mercedes-Benz legendary safety, luxury and reliability. The only real "apologies" to this S550 are a few typical nicks and light scuffs (see pictures) that are to be expected on any used car. Please feel free to call me (Matt 516-658-4048) with any additional questions you may have.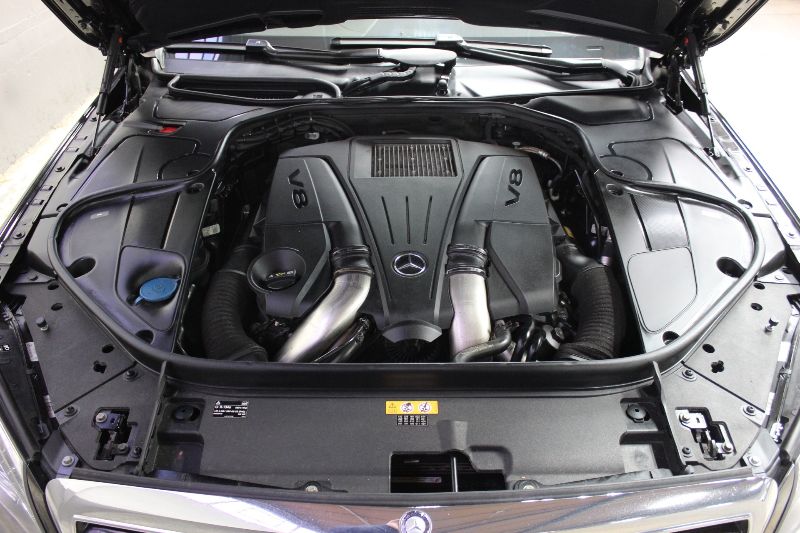 Yep, the sixth-generation S-Class can now be had for a mere $30,000. Almost every W222 S550 had a starting price of $100,000, and naturally went to the moon from there. So six years in, a steep fall. Aside from a whole entirely new platform from the W221 to W222, it also brought Intelligent Drive. What is that? Well, it isn't "self driving" because a car company calling their cars "self driving" but it not actually doing that would be totally crazy and irresponsible. But "Intelligent Drive" basically sounds like what you think it is. You get in, set your route, and start driving. It will maintain your speed, slow down or speed up based on traffic speed, keep you between the lines, and even turn the wheel if required. Should you rely on that to totally drive the car? Of course not. Is it a nice feature to have? I believe so.
Aside from that, you get a totally digital dash layout that has no physical gauges, all LED lighting, some fancy massaging seats, and a bunch of other little changes you'll slowly discover beneath eight sub-menus. The twin-turbo 4.7-liter V8 is carried over from the W221 and will you get to 60 mph in 4.7 seconds. Considering that is a tad bit faster than my E55 AMG, I'm impressed. Granted, this example has nearly 110,000 miles and will scare some, but maybe just use this one as an example. Still, the amount of car the dollar, or maybe 30,000 dollars, will buy is getting awfully impressive.
– Andrew