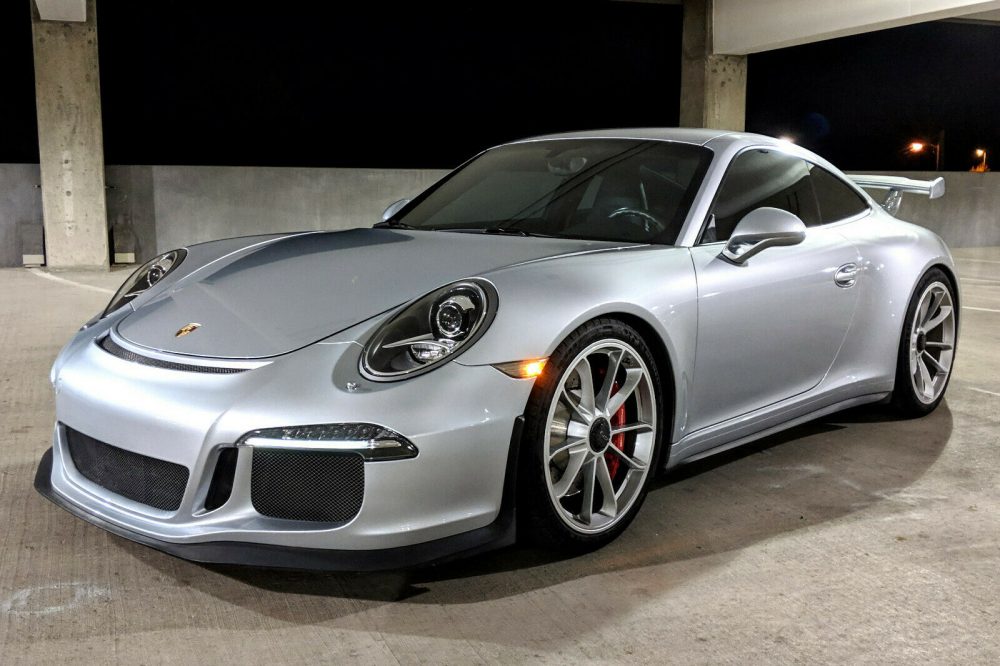 Would you believe me if I told you that the 991.1 Porsche 911 GT3 had an engine warranty for 10 years or 120,000 miles? Well, it's true. In one of Porsche's rare screw-ups (in addition to that whole IMS thing), the engines in the 991.1 GT3 had a metallurgical defect in certain batches of pivoting rocker arms in the valvetrain. This led to misfires at high RPMs and thus, very unhappy customers who spent $135,000 plus another $40,000 in options. If for some reason your engine does fail, Porsche will drop in a new updated engine, no questions asked. You can probably put two and two together and figure out why I am bringing this up. This 2014 up for sale in Colorado just happens to have a fresh updated engine installed in it with just 2,300 miles despite the car having almost 18,000 miles. Not only that, this car has something else that makes it probably the cheapest 991 GT3 out there for sale on the market right now. Let me explain: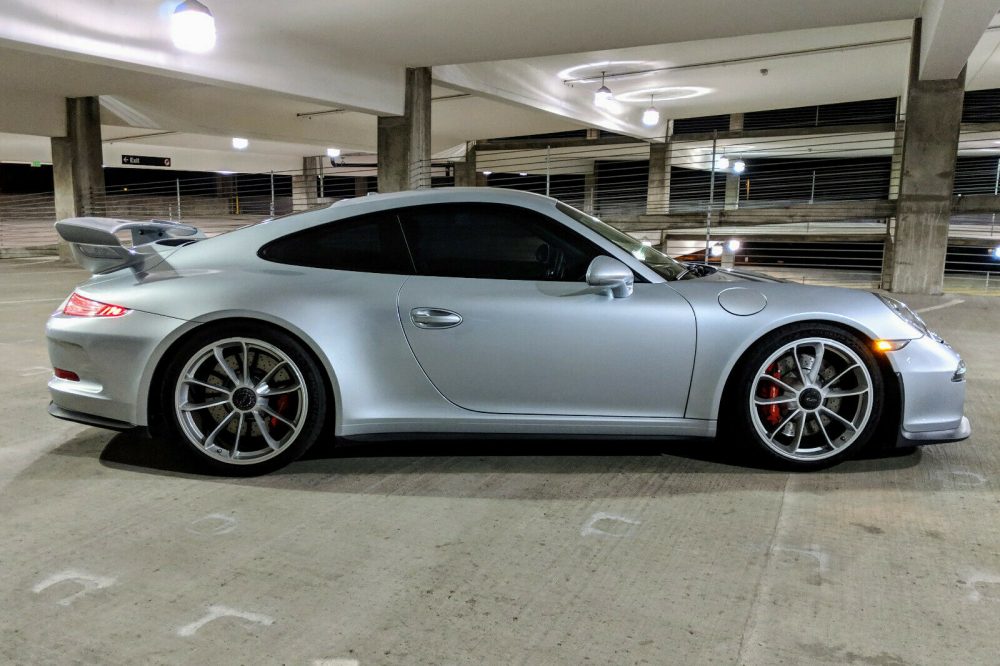 Year: 2014
Model: 911 GT3
VIN: WP0AC2A91JS175464
Engine: 3.8 liter flat-6
Transmission: 7-speed Doppelkupplung Automatic
Mileage: 17,739 mi
Location: Denver, Colorado
Price: Reserve Auction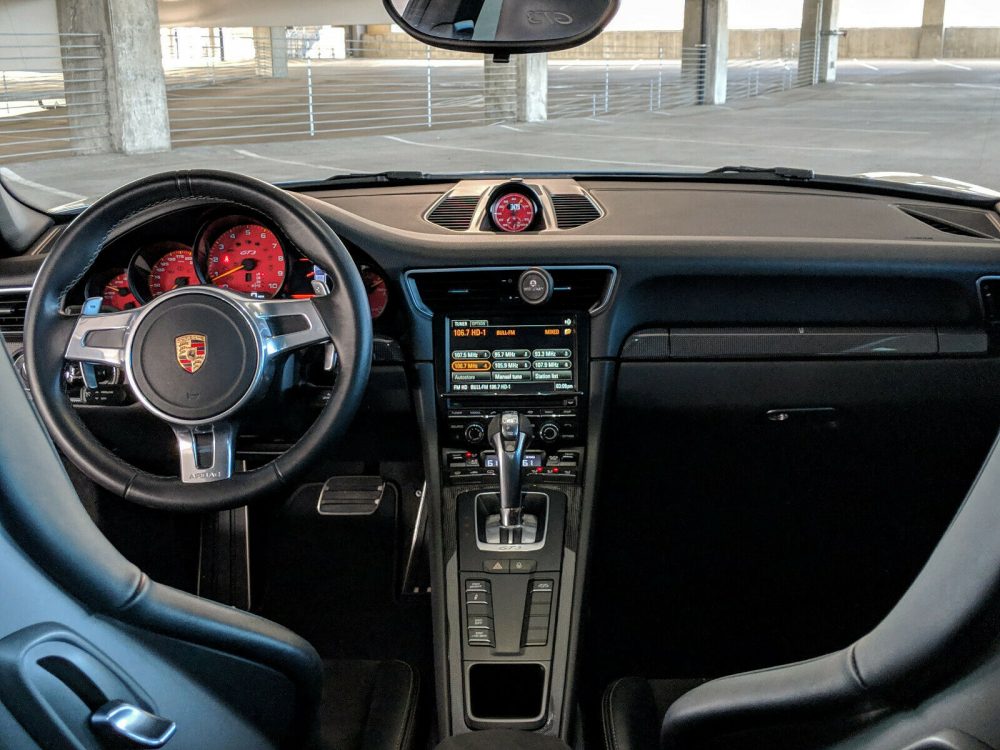 This Gorgeous 2014 Porsche GT3 has only 2,349 miles on new engine that was replaced under warranty in August 2018. There are 17,739 miles on chassis/transmission. This Porsche is a dream to drive, too much fun!

The car has a Colorado Rebuilt Title from an accident in 2016. The damage to the vehicle didn't seem salvage worthy because it looks like minor damage (See last picture to view vehicle when sold at auction with damage). It was serviced, inspected and sold with a damaged passenger side fender, front bumper fascia, front strut assembly and headlight assembly. All 4 wheels don't have scratches/scuffs. The car was professionally repaired and assembled back to factory specs. It has been thoroughly inspected and given a roadworthy rating by Porsche expert, Robert Boreham. I have receipts for parts replaced.

I purchased the car from an estate sale from an individual that passed away in 2017 with 8,700 miles on it.

2,349 miles on new engine replaced under warranty by Stevinson Imports Porsche in Colorado August 2018 because of the high RPM misfire occurring on some GT3's from model years 2014 to 2016. GT3's produced those years were given a 10 year/120k mile warranty to protect owners from this manufacturing error. New engine was put in the car at 15,390 miles.

All scheduled maintenance is current. Carbon fiber trim package. Clear bra on front bumper, hood, both fenders, both rear quarter panels, and both inner door handles. I'm told the tires have about 65% tread life left (tires last purchased in July 2018 at 14,736 miles. About 3,000 miles on tires). Oil change about 2,000 miles ago.

I drive this often so mileage is subject to change. Wish I could keep the car, really hate having to sell but need the money for a complete remodel of a house and building a garage.

Car is for sale locally and on auto trader so listing can end at any time.

I own the car free and clear so I have title in hand. Since the car has a rebuilt title, vehicle is sold as is.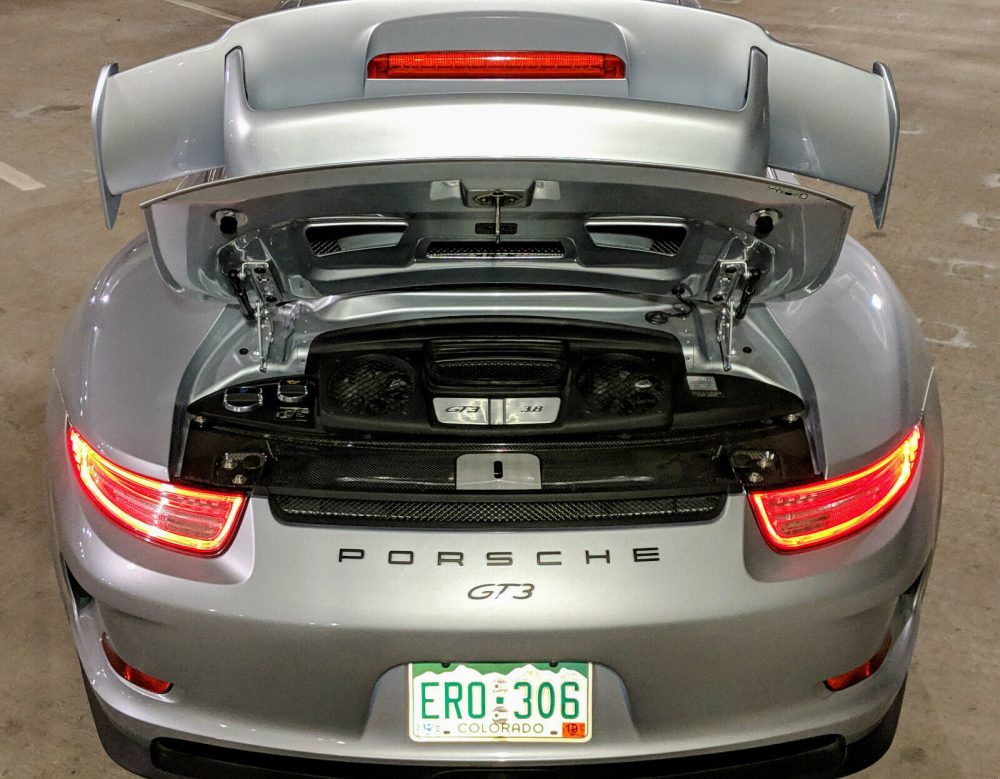 In addition to having a fresh engine, this car also has some fresh body panels because it was totaled from a front impact. The hit must of been pretty hard to give this car a R-title seeing as how the seller says the passenger side fender, front bumper, strut, and headlight were replaced. I wouldn't think that would total this car, but then again, I buy $2 turn signal bulbs for my 1983 Mercedes, so what do I know? The repair looks well enough and as long a someone on YouTube didn't buy this to try to make a career out of click-bait thumbnails, I trust it was fixed correctly. I think the real value with this car is those who actually take these cars to race tracks and run them as hard as they possibly can. You basically get a discount on a car that maybe you feel okay about scratching up knowing it isn't going to kill the value of it totally if something were to happen.
So what kind of value? Well the asking price is $87,000, which is by far the cheapest 991.1 GT3 I've seen come up for sale. Right now, just north of $100,000 seems to be the floor for these for cars that have had engines replaced. Is $13,000 enough of a discount for a rebuilt title? I honestly don't think. If you can buy an $87,000 car, you can buy a $100,000 car, so the only buyer you are maybe trying to reel in is someone who is stretching to begin with to maybe buy a $75,000 car. Then again, like mentioned, if I was a track rat who spent every weekend sweating to death in a race suit as a hobby, this car would be mighty appealing.
– Andrew