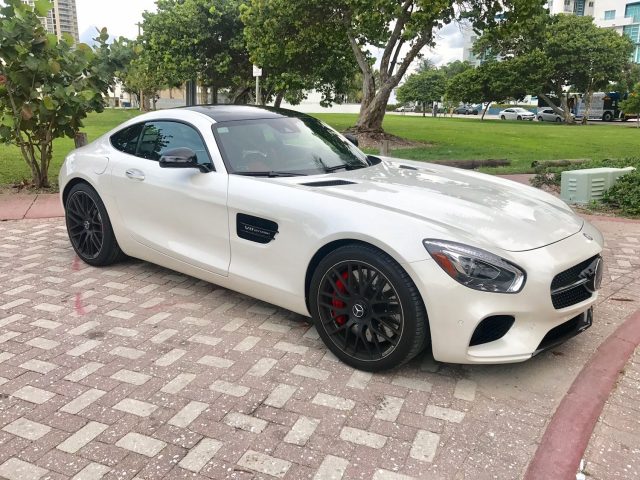 Porsche (and Tom Cruise in Risky Business) proudly tout that "there is no substitute" for their cars. In my opinion, they probably aren't all that wrong. If you want a German two-door car, a 911 is a never a bad choice. But what if you wanted something that did basically all the same things as a 911 but just in a different package? Not a substitute per say, but just a different kind of German two-door car. This is where the Mercedes-AMG GT S comes in.
The GT S from AMG is standalone model (not an AMG version of a pedestrian model) that combines low slung styling with a 0-60 time in about 3.5 seconds. It only seats two and unlike the 911 is front engined, but that doesn't hurt this car one bit — at least in my eyes.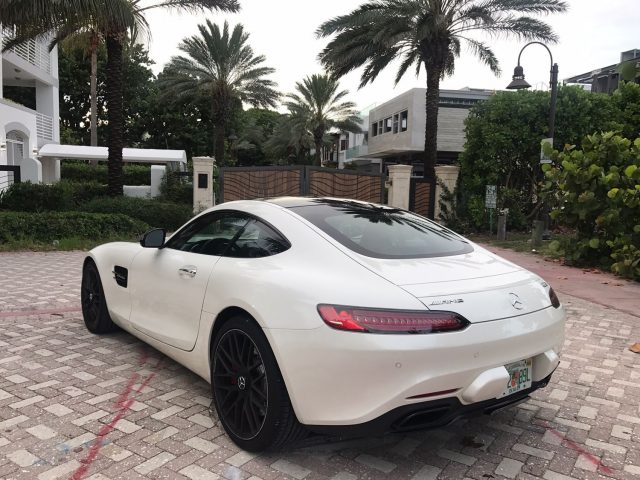 Year: 2016
Model: GT S
Engine: 4.0 twin-turbocharged V8
Transmission: 7-speed automatic
Mileage: 4,853 mi
Price: $113,500 Buy It Now
THE SENSATION OF SPEED..BREATHTAKING PERFORMANCE..SCENE STEALING LOOKS..
AND A GROWL THAT INTIMIDATES THE ROAD ITSELF.

Designo Diamond White Metallic with Red Pepper Nappa Exclusive leather complimented by the Aviation designed winglike dashboard.
This beauty is completed with AMG Carbon Fiber Matte Trim, AMG Exterior AMG Illuminated Door Sill Panel, Red Seat Belts, DISTRONIC PLUS, Panorama Roof, Carbon Fiber Gloss Crossbar, 19″/20″ AMG Cross-Spoke Black Forged Wheels, Exclusive Interior Trim, Burmester High-End Surround Sound System.
LANE TRACKING PKG: BlindSpot Monitoring, Lane Keeping Assist
EXCLUSIVE INTERIOR PGK: Nappa Exclusive Leather, Black DINAMICA Roof Liner, Ambinent Lighting
$25000.00 IN UPGRADES

ORIGINAL STICKER $153,000 STILL UNDER MANUFACTURERS WARRANTY CAR IS FLAWLESS SHOWROOM READY ONE OWNER MANUALS 2 KEYS THE HIGHEST 5.0 CONDITION REPORT

CALL BILL 561-324-9141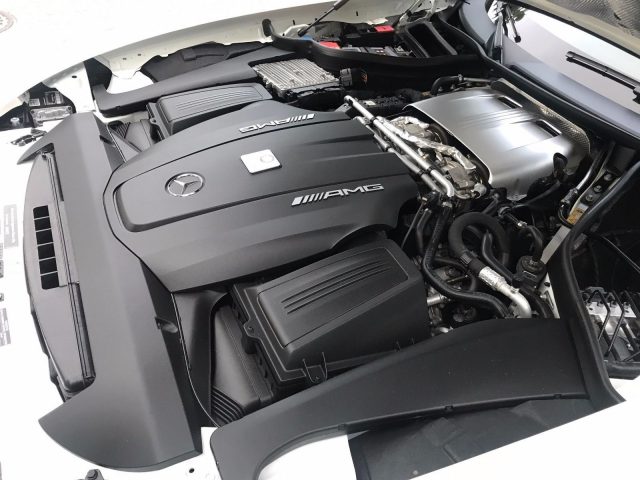 In my opinion, the GT S is probably the most least talked about models for sale today. I want to make sure not to say underrated because everyone who drives one of these ends up raving about it. It just seems to me that this is a car that no one really goes crazy for. You don't see them everywhere like a 911 but when you do the reaction usually goes something like "Oh wow, there is a GT S. I almost forgot about those". They surely don't look that boring and the value for money is actually really good, so what gives?
It is certainly not the car's fault, that is for sure. This 2016 for sale in Miami is a great example of how these cars really are. I'm not crazy about the contrasting interior, but it is something I could live it. Everything else looks to be in great shape outside of some dirty wheels. White shows off these body lines well and I'm still getting over how great those taillights look.
It was no coincidence that Mercedes-AMG priced these in the low to mid-100,000 range to fight directly with the 911 and used prices have stayed right along the 911 curve too. I am really curious to see what happens to values on these cars down the road because they aren't like just an AMG version of a regular Mercedes car. Historically, cars like these have done fairly well when it comes to deprecation and hanging on to value, but this car is an entire different ballgame because of its production numbers. There is also the little thing of the GT R landing on the shores soon that might effect values a little bit since the GT S has been taken down a notch. That shouldn't stop anyone from trying one of these cars when they are 911 shopping because this really isn't substitute, but rather a different kind of experience.
– Andrew