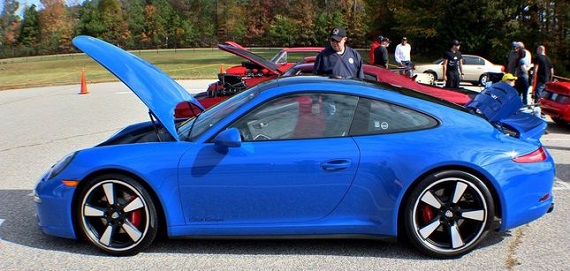 In some ways, this 911 could have found its way into the group of cars I featured earlier this week. It would have been the lowest price by a substantial margin, but given the difficulty in obtaining one – only 60 were made available and those only to PCA members – then we could understand why some might aspire to own just such a car. The 2016 Porsche 911 Carrera GTS Club Coupe follows in the line of many special edition examples in that it serves to recognize a particular Porsche milestone. In this case that milestone being the 60th year of the Porsche Club of America. Also like many Porsche special editions the primary manner in which these are differentiated from other models is mostly aesthetic, though as noted above this model was additionally distinguished through its restricted availability. Of course, that issue does not affect the secondary market. The base of the Club Coupe begins at the top of the 911 model range with the Carrera GTS, featuring the widened rear of the Carrera 4, but retaining its rear-drive layout. Added to that is a Powerkit, initially only available on the Club Coupe, to boost power to 430 hp. But the most striking feature is the paint, which has been dubbed Club Blau, and it really sets the Club Coupe apart from other 911s. Additional features are some interior upgrades, a ducktail rear spoiler, and a set of 20 inch Sport Classic wheels.
Year: 2016
Model: 911 Carrera GTS
Engine: 3.8 liter flat-6
Transmission: 7-speed manual
Mileage: 195 mi
Price: $200,000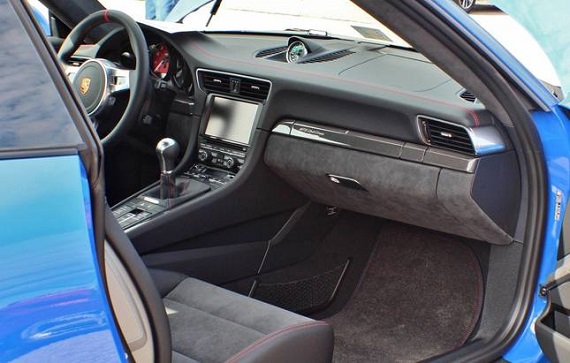 One of 60 world wide, only available for purchase to Porsche Club of America members selected by a random drawing. All standard equipment featured on 2016 911 GTS variants. 430 hp seven speed manual gearbox.
Full glass sunroof, PASM, Bose, special Club Coupe indoor car cover, Extended Club Coupe pkg. (deviating red and blue stitching, paint to sample keys, Alcantara leather matching key case, leather edged floor mats, Carbon Fiber trim with special PCA 60th Anniversary badging) These 60 cars were painted in "Club Blau" a special paint to sample color formulated exclusively to celebrate 60 years of PCA. 195 miles. Illness forces sale, please serious inquires only.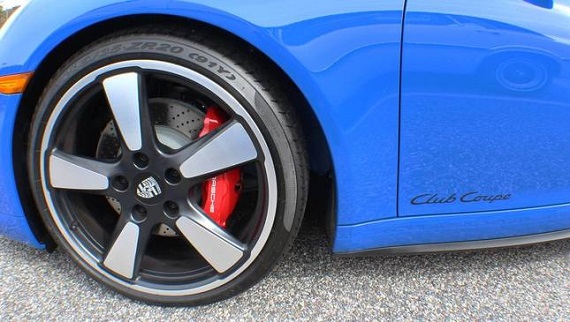 Given the limited nature of these and how new they are we haven't seen many, or perhaps any, come up for sale so for someone who really wanted to get their hands on a Club Coupe this represents a pretty rare opportunity. That opportunity, however, comes at a pretty steep price. The Club Coupe sold for around $137K to those lucky 60 who received one so the $200K asking price here represents a sizable markup. I have no idea if it will sell at that price (I suspect it won't), but I imagine it will at least receive some inquiries.
-Rob