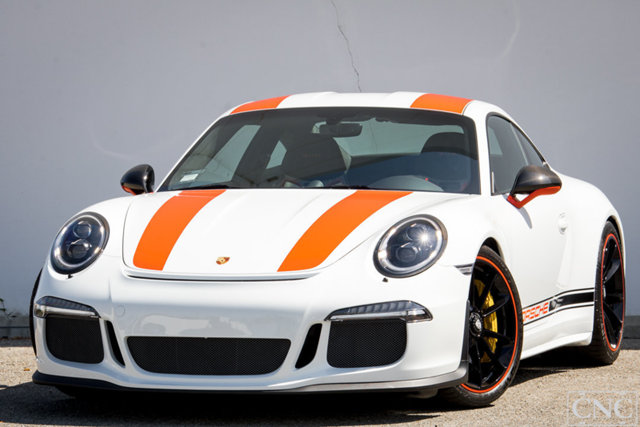 The announcement that the 911R would be making its return was met with plenty of excitement. The iconic R hadn't been seen since the '60s and while there have been plenty of cars to wear an RS badge there's still something about that R by itself that denoted something of importance. In this case, that importance also meant a fairly limited allocation (991 in total) and all were snapped up quite quickly by those who were offered the opportunity of purchasing one. Essentially a GT3 RS with manual transmission and no wing, the R promised to be the understated driver for those who didn't necessarily prioritize ultimate lap times, but still wanted the most Porsche could offer in naturally aspirated form.
Like many of Porsche's smaller production track models it didn't take long for the R to pop up for sale by those hoping to immediately capitalize on its rarity and the difficulty of getting on the short list of initial buyers. Prices were very high and while they have gradually come down they remain very high. With the R the uniqueness of a particular car matters. It matters now and it will matter down the road. If you're going to spend all of this money on a car that will spend most of its time being looked at rather than being driven, then it needs to have parts to look at that will set it apart.
While it doesn't have a classic PTS color, this 911R does come with a few stylistic alterations that should accomplish that goal. Do you like orange accents? If not, this isn't the R for you. If you do, then this one should provide what you need.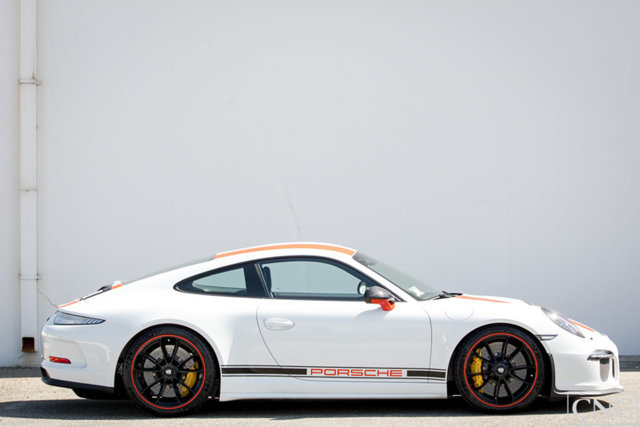 Year: 2016
Model: 911R
Engine: 4.0 liter flat-6
Transmission: 6-speed manual
Mileage: 178 mi
Price: $399,991 Buy It Now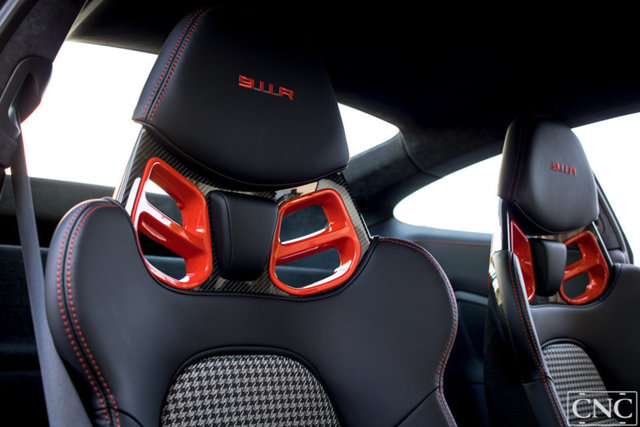 Original MSRP of 247,345
Over $60,000 In Factory Options
1 of 1 Configuration

Factory Options:
-Extended Range Fuel Tank, 23.9 gal
-Single-Mass Flywheel with Reinforced Clutch
-Leather Interior in Black with Stitching in GT Silver
-Steering Wheel Rim Stitching in Deviated Thread
-Seat Stitching and Headrest Embroidery in Deviated Thread
-Gear Lever Boot Stitching in Deviated Thread
-Dashboard Stitching in Deviated Thread
-Upper Door Panel Stitching in Deviated Thread
-Rear Side Panel Stitching in Deviated Thread
-Center Console Lid Stitching in Deviated Thread
-Center Door Panel Stitching in Deviated Thread
-Armrest Stitching in Deviated Thread
-Door Handle Stitching in Deviated Thread
-911 R Limitation Number
-Front axle lift system
-Fire Extinguisher
-Seat Belts in Black
-Air conditioning
-Luggage net in passenger footwell
-Smoking package
-Light Design Package
-Sport Chrono Package (Porsche Track Precision App and Preparation for Lap Trigger)
-BOSE Surround Sound System
-SiriusXM Satellite Radio, NavTraffic, NavWeather, and HD Radio tm Receiver
-Deviated Carbon Fiber Floor Mats with Leather Edging
-Deviated Stitching Interior Package
-Extended Interior Package, Door Panel in Leather
-CXX Custom Tailoring Option
-Extended Interior Package, Dashboard Trim in Leather
-DFS Vehicle Key Painted and Key Pouch in Leather
-Auto-Dimming Mirrors with Integrated Rain Sensor
-Side Skirts Painted in Exterior Color
-LED Headlights in Black with Porsche Dynamic Light System
-Door-Sill Guards in Carbon Fiber, Illuminated
-Clear Taillights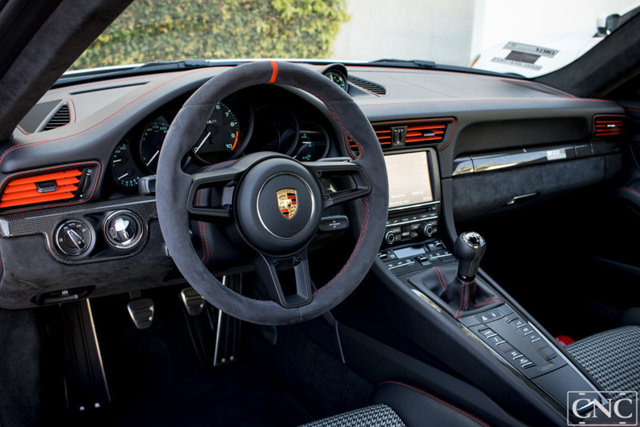 The 991.2 GT3 Touring now serves as quite a rival to the 911R and outside of those who prioritize the collector status of the limited-edition R it probably doesn't make much financial sense to look past the new GT3. Even with their markup you can get one for less than $200K, which relative to the R would leave you enough money left over to buy a second GT3 Touring in case you can't decide which color you'd prefer to drive on a particular day. Both have 500 hp, a manual transmission, and no rear wing. Sure, the new GT3 is a little heavier than the R. It also isn't as special. It still makes for quite the rival if your goal is to put miles on the darn thing.
What about this particular R? The person who originally put together this build certainly put some thought into how to utilize orange. The White exterior paint sets the color off quite well, though without the Halloween look the Black and Orange 997 GT3 RS seemed to suffer from. Rather here black is reserved for the wheels with an orange stripe for accent. They work very well! The only part of this R I don't like are the painted vent slats in the interior. Not because they're orange, but simply because I don't like painted vent slats no matter what the color pattern happens to be. The deviated stitching throughout, the door straps, and the painted seats look great though.
It's a unique look, but isn't over the top. That sort of slight understatement fits the persona of the R fairly well. I don't know that this would be my favorite 911R, but I think it does have a lot of appeal.
-Rob