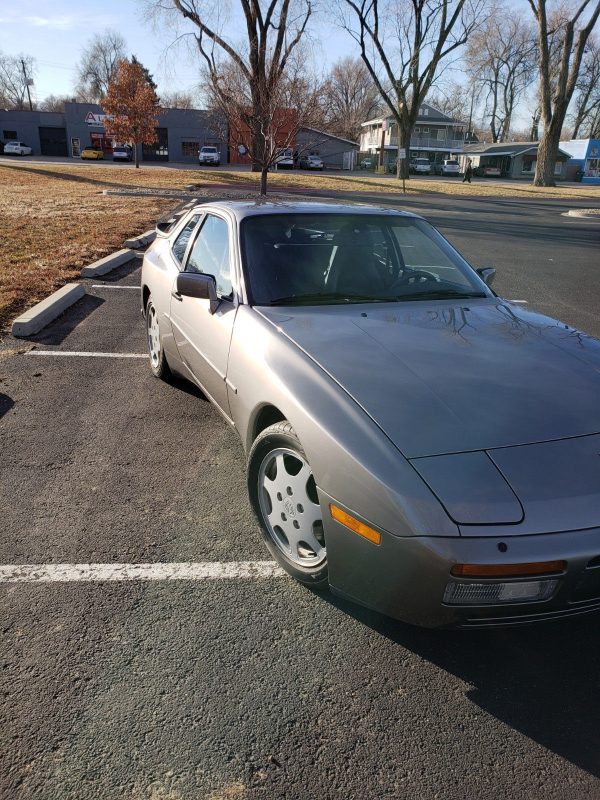 Update 1/17/19: This '88 944 Turbo S has been relisted at $27,000, down $2,000 from December.
Here's an interesting one. At first glance, you'd be forgiven for thinking that this was one of the very special and very limited 'Silver Rose' 944 Turbo S models. All painted in unique Silver Rose Metallic (F1) with multi-tone maroon studio cloth, and ushered in a long list of revisions to the standard Turbo. The new option M758 "Turbo S" included a new turbocharger with redesigned vanes and a remapped DME which increased boost to a max of 1.82 bar. The resulting M44/52 had 30 more horsepower and 15 lb.ft torque to a max of 247 and 258, respectively. But the "S" package was far more than just more boost, as the cooling system was revised, the clutch and transmission were beefed up with hardened first and second gears.
Brakes were borrowed from the 928 S4 and now measured 12″ in front with four piston aluminum calipers. Wheels were Club Sport 16″ forged, polished and anodized units measuring 7 inches in front and 9 in the rear. Suspension was also beefed up with the M030 package; this included adjustable rebound Koni shocks and adjustable-perch coilovers in front. Limited slip differentials (Code 220) were not standard, but a must-select option. So too was a beefed up radio.
But the interesting thing about this particular car is that it's not a Silver Rose. The original purchaser of this car ticked the $5,510 option box for the Turbo S M758 options, then paid a further $685 to have it painted Stone Gray Metallic: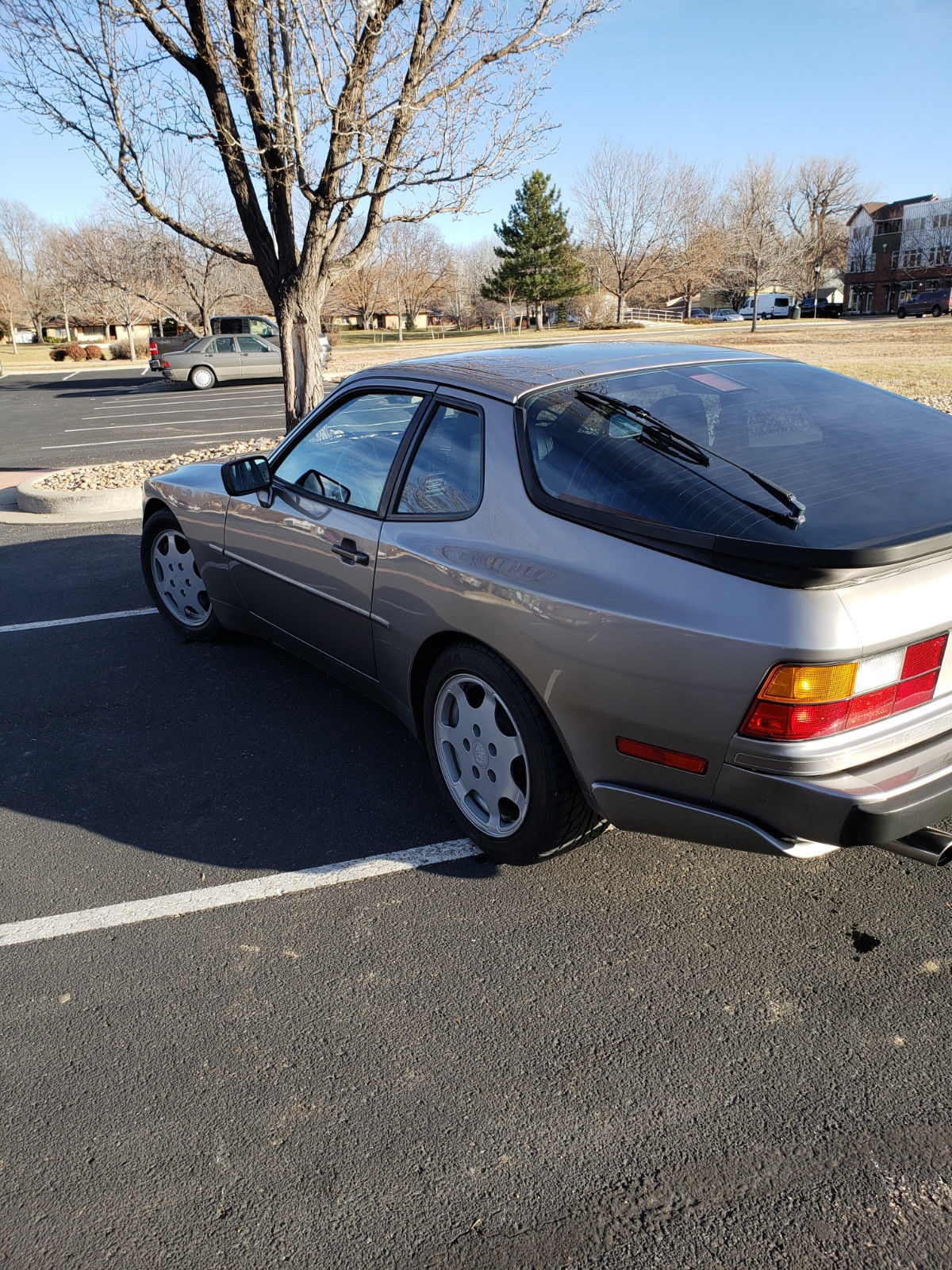 Year: 1988
Model: 944 Turbo S
VIN: WP0AA2956JN151554
Engine: 2.5 liter turbocharged inline-4
Transmission: 5-speed manual
Mileage: 73,921 mi
Price: $27,000 Buy It Now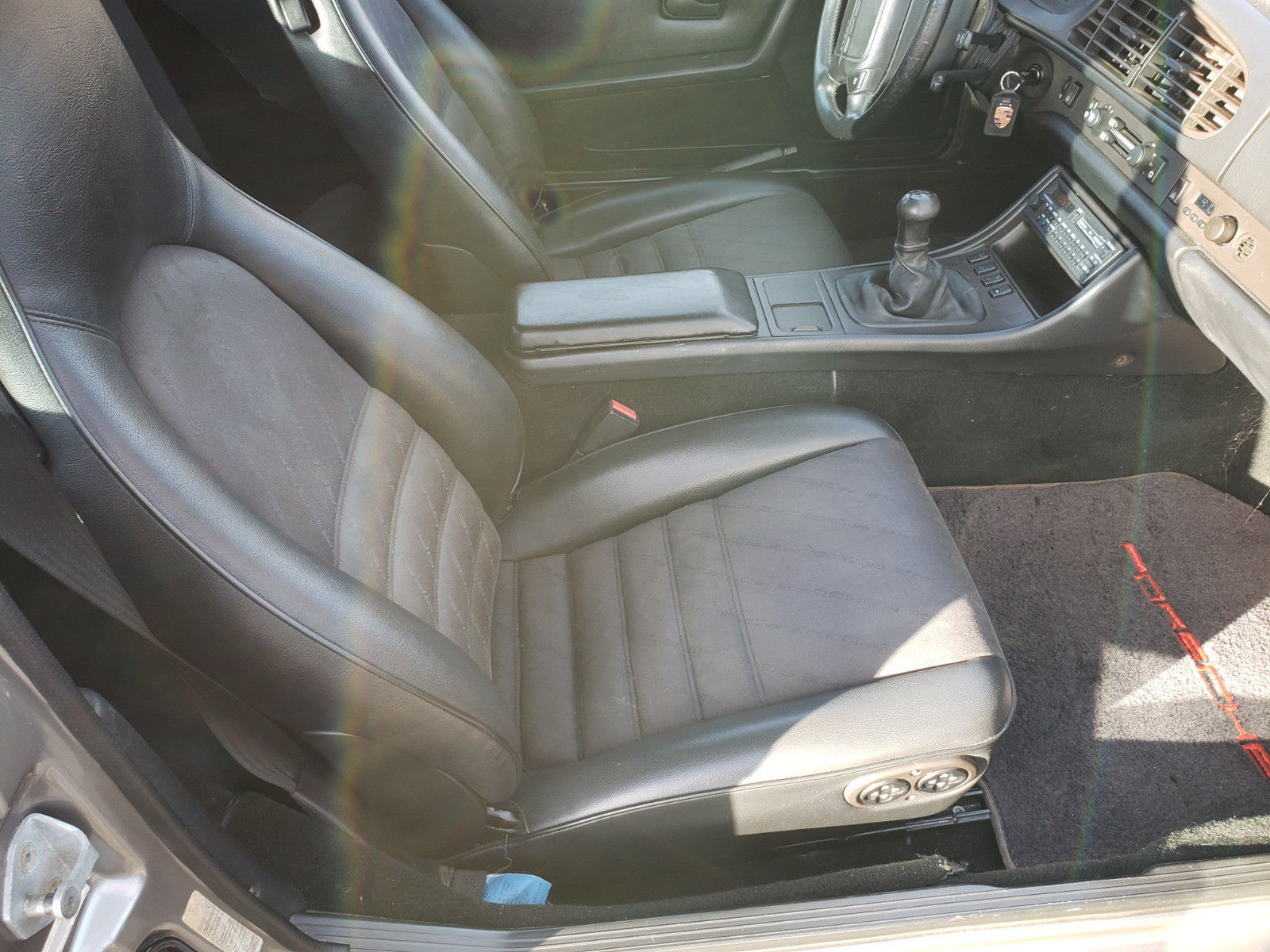 1988 PORSCHE TURBO 922 S. This car has been in the same family for the last 20 years. All recent services performed at the Porsche dealer. Runs and drives like it should. No rust or body issues.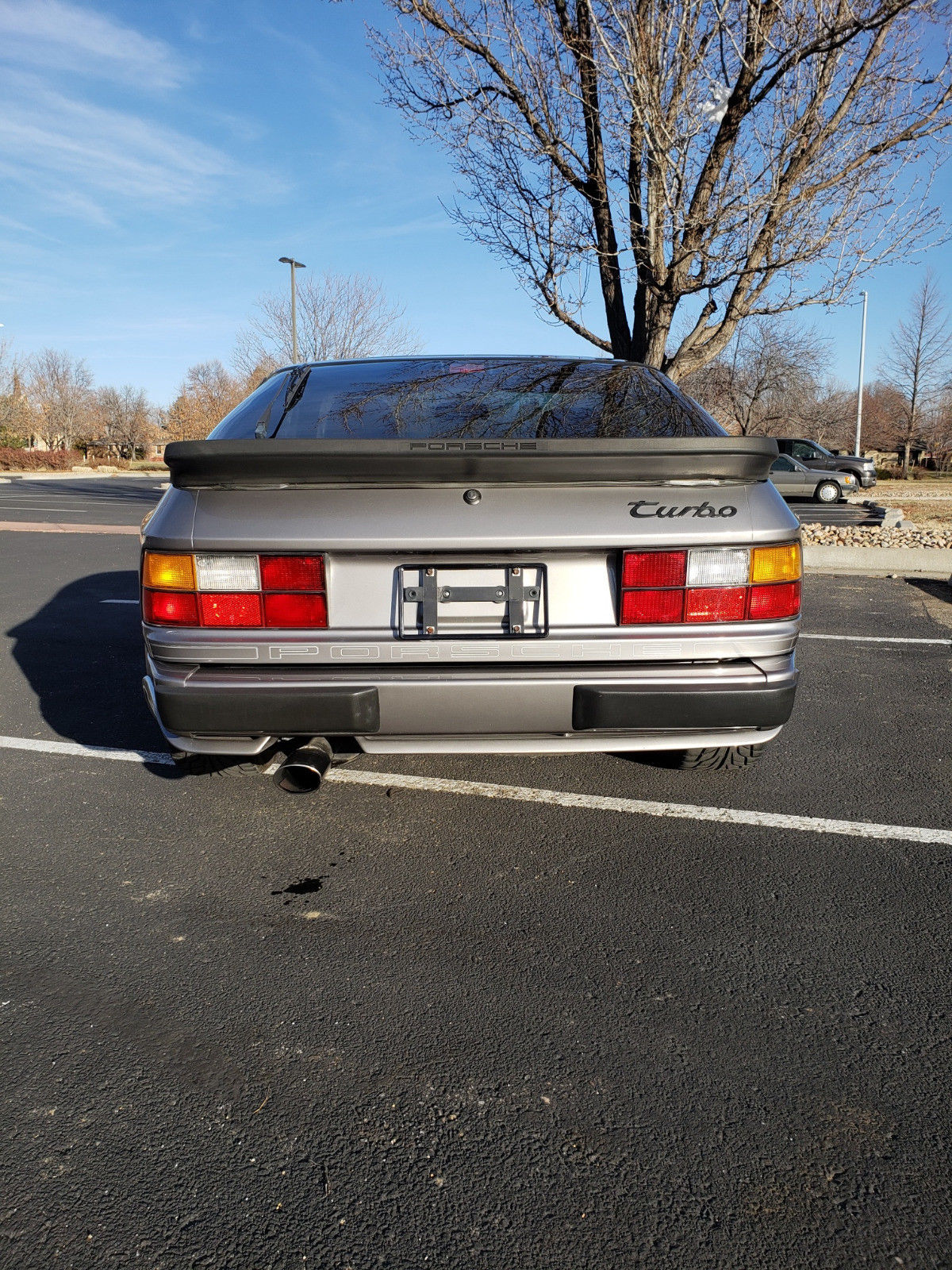 It's a good thing that the seller includes the original window sticker and dealer option package, because otherwise there's very little to go on here. We see that the car originally was equipped with the upgraded "Reno" stereo, cruise control and sunroof – all pretty typical for the Turbo S. This one also had some dealer prep options which pushed the sticker price to nearly $51,000 – one of the higher priced Turbos I've seen. The pinstripe described in the dealer material has been removed, and otherwise the car appears to be in good but not outstanding condition. There's plenty of stone blast on the flanks, seals lathered with dried wax from a messy application, and mis-matched tires front and rear. Admittedly, buying tires in the correct size for a late Turbo is now hard. Tire Rack lists only real street compound – the Pirelli P Zero Rosso – and a bunch of track tire options now. Coker sells Michelins that a period, but only for the rear sizing.
Otherwise, to be frank, this is just a lazy listing. The photos are poor quality and paint an incomplete picture. We don't get to see under the hood. Service is mentioned but what was done isn't. Mileage is lower, but not incredibly so. Condition is good, but certainly not the best. And then there's the price. At $29,000, the seller must want to keep it. The Turbo S is quite limited – only about 1,900 were shipped here, but the Silver Rose is considered more valuable. A comp to this car was a recent '89 on Bring a Trailer. With lower mileage and a much better pictorial, along with service records shown, it hammered for $19,000. That's probably about where this car should fall, too.
-Carter