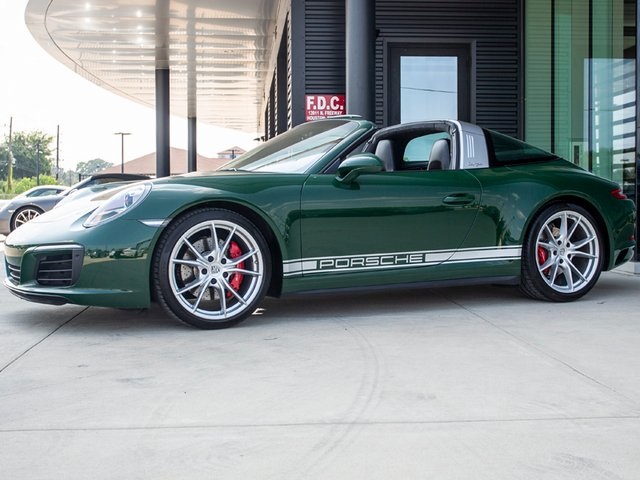 I have more or less made it my mission to post all of the interesting Targas I come across. It is a 911 model I have loved since my first encounter with one in the '80s and I have grown particularly fond of the design in its present iteration for the 991. We don't see a lot of them because they aren't a lot of them, but thankfully enough buyers chose to get them in interesting colors that there is still some choice out there for those who don't want the typical offerings. I still wish it were available as rear drive, but just returning to the original roll-hoop design will have to suffice for now.
Here we have a paint-to-sample (Irish Green?) 2017 Porsche 911 Targa 4S, located in Houston, with 7-speed manual transmission and 4,423 miles on it. For those who like their 911s to be optioned rather simply this one is pretty much paint-to-sample, a set of wheels, upgraded stereo, and that's about it. In that regard, it's all about the color.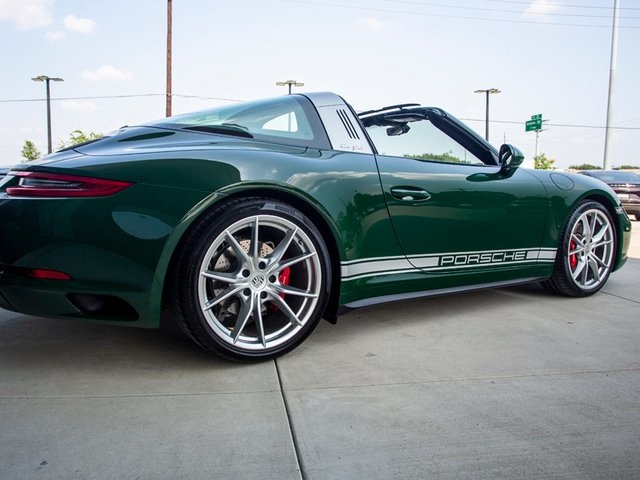 Year: 2017
Model: 911 Targa 4S
Engine: 3.0 liter twin-turbocharged flat-6
Transmission: 7-speed manual
Mileage: 4,423 mi
Price: Reserve Auction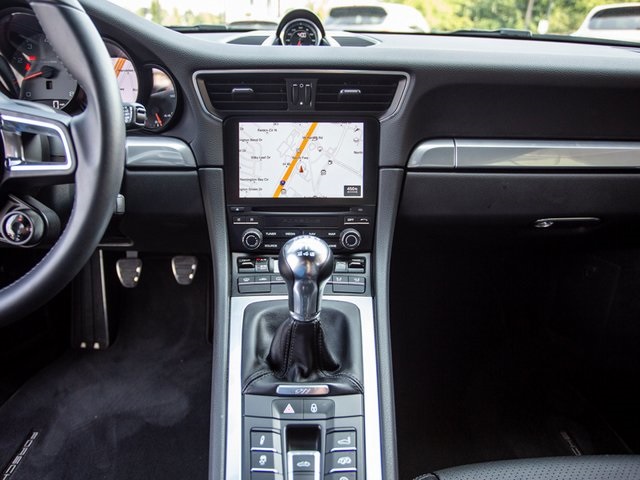 BASE 911 Targa 4S 122600 USD
1T3 German First Aid Kit 0 USD
24931 Exterior Paint to Sample 0 USD
433 20 Carrera S Wheels 0 USD
487 Manual Transmission 0 USD
789 Exterior Paint to Sample 0 USD
98 Exterior Paint to Sample, Non-Metallic 0 USD
9VL Bose? Surround Sound System 0 USD
AG Standard Interior in Black 0 USD
P3P Sport Package 0 USD
S9Y European Delivery (Leipzig) 0 USD

MSRP 138,480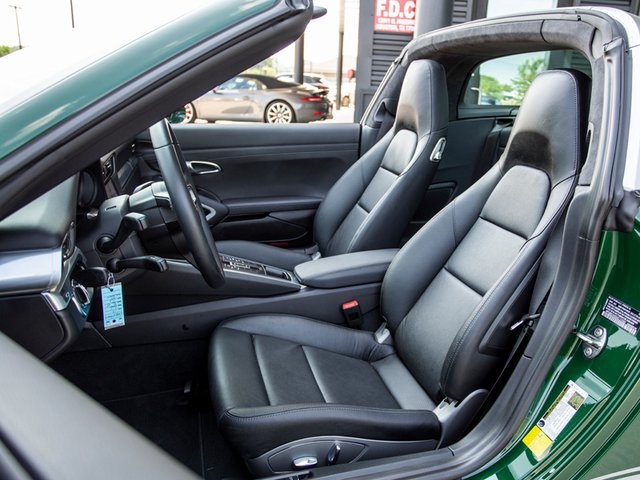 Porsche North Houston tends to have a ton of nice (and very unique) Porsches on offer at any given time. I've posted quite a few of them. The ads consistently leave a bit to be desired as they're almost always lacking description. While I'll admit that there isn't really much to say about a 2017 911 it'd still be nice to at least have some basic information. Like the PTS color, for instance. I'm pretty sure this is Irish Green. If it isn't it certainly looks like it. But Porsche has had a wide array of greens available over the years and a lot of them look very similar. So it could be a different color, but I think we all get the basic gist of things with this one.
I see a lot of Targas in dark colors. There are times when I've really liked those such as the blacked-out GTS I saw on the street. But generally I prefer something a little brighter on the Targa since it helps the various trim accents stand out. Irish Green isn't really a bright color per se, but it also isn't really dark and everything contrasts quite well. I'd prefer this one without the "Porsche" logo along the side, but otherwise I think it looks lovely.
Overall, this is a nice Targa in a nice color and with a manual transmission. I don't really need much more than that and as I noted above it hasn't been over optioned so hopefully the final price will be on the more reasonable side. Bidding is still quite early and sits at $18,850. We'll see where it ultimately ends.
-Rob