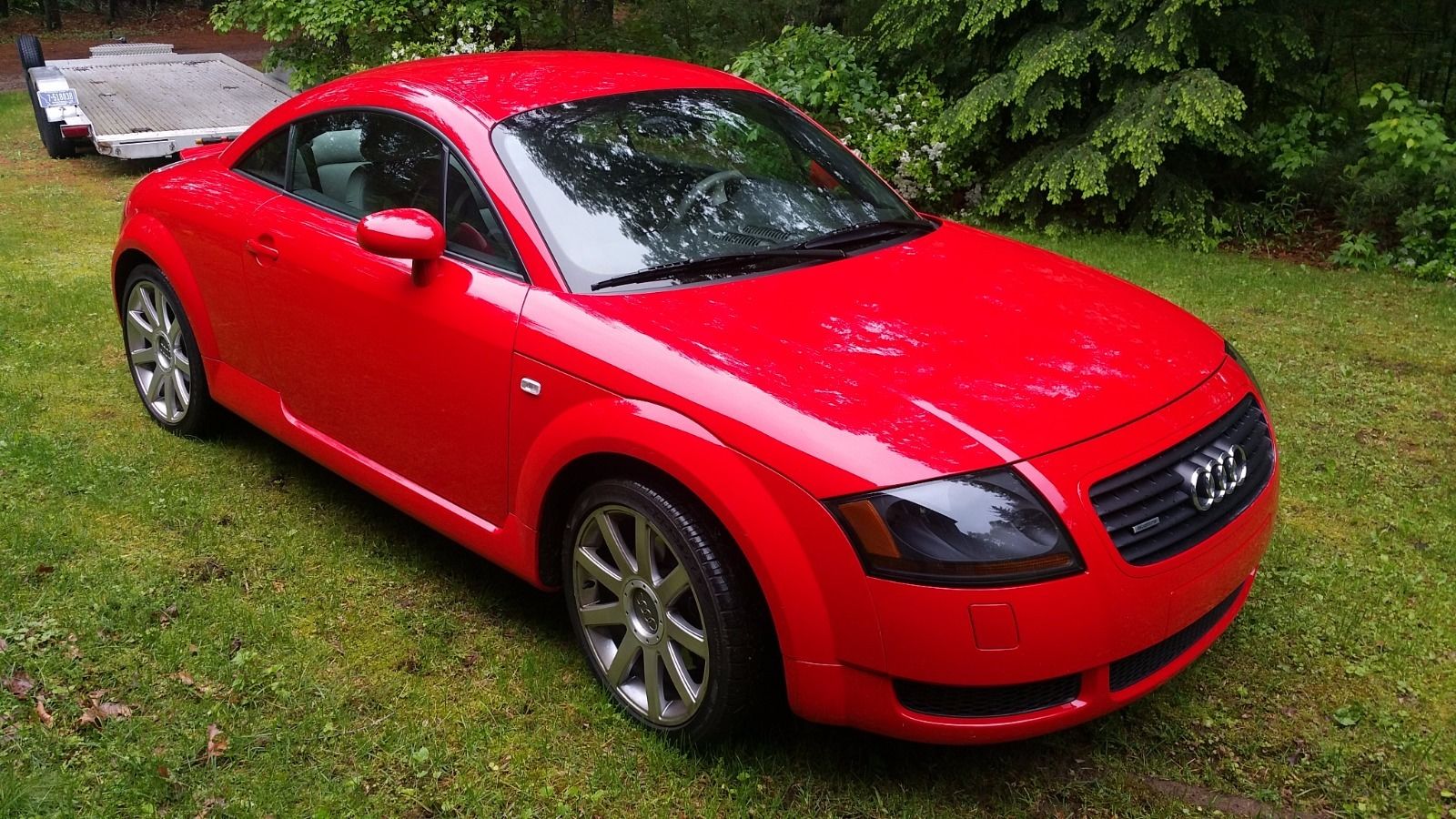 I watched this past weekend's Le Mans with diminished interest compared to the past few years. The loss of the great champion Audi narrowed the likelihood of overall victory to a two-horse race. And within that duo was one horse who, if it didn't have bad luck, would have no luck at all. To be honest, I was rooting for Toyota to finally come good on their promise of the (gasp) last 30 years of racing at Le Mans.
Of course, the curse of Toyota struck once again and with a vengeance, leaving Porsche to smirk in their pits until an equal fate befell them. It would have been Audi's year, almost for certain, had some engineers not decided to push the limits of diesel technology.
It brought me back to the golden era of Audi's dominance; the early R8 period, when the cars seemed unstoppable in endurance racing. So successful was the company in making the leap to Le Mans that they generated a special model just to celebrate; two alternate color options for the 2002 Audi TT 225 Coupe. All were laoded manual quattro coupes only in 225 horsepower form; the only choice you had was whether you wanted Misano Red Pearl Effect with Silver Gray Nappa leather interior or Avus Silver Pearl Effect with Brilliant Red leather. As like the rest of the S-Line models of this period, the TT also got a special set of "Celebration" alloy wheels inspired by the RS4 design. Lastly, you got a commemorative sticker and a membership to the Automobile Club de L'Oeust for a year.
While no performance gains were to be had, these smart looking 8Ns are still among the more favored examples of the first generation TT – and this one might be the best out there.
1 Comment