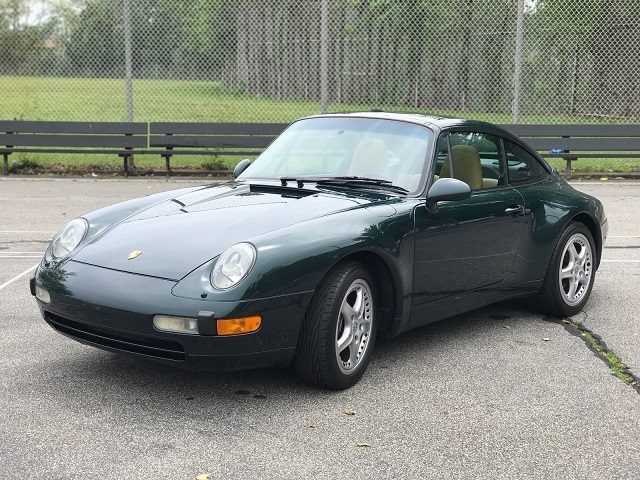 I've always had a thing for green cars. This is especially the case when we are shopping in the darker side of the color spectrum. As we move lighter and brighter my preferences shift much more towards the blues and away from the greens. But as an alternative to black, a dark green car does the trick for me and that's exactly what we have here today. A Forest Green Metallic 1998 Porsche 911 Targa, located in Brooklyn, with a Cashmere leather interior and 79,705 miles on it. I've said before that I strongly prefer these dark green exteriors to be paired with a lighter tan interior and that contrast certainly shows well here. It's a very earthy contrast blending both light and dark, but without the significant starkness we find with black and tan. Some will prefer an all-black interior, and I think that would look pretty good as well, but for me the contrast we see here works better.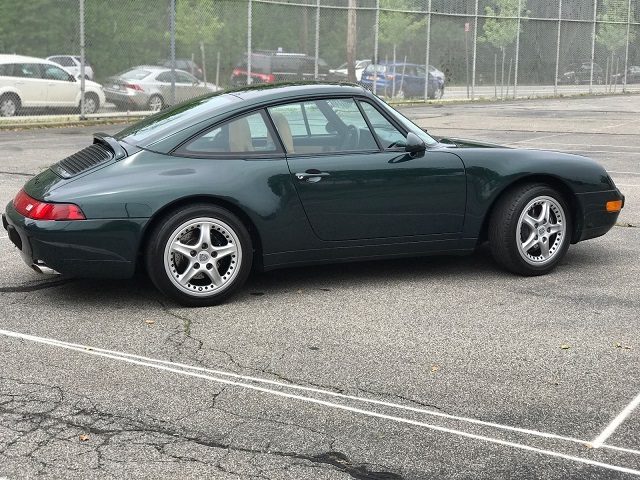 Year: 1998
Model: 911 Targa
Engine: 3.6 liter flat-6
Transmission: 6-speed manual
Mileage: 79,705 mi
Price: $67,900 Buy It Now
1998 Porsche 911 Targa 122 produced in 1998
79,705 miles
Rare green on beige color
Clean CarFax
Car is in amazing condition inside and out
Interior is literally brand new
Car was recently service and has no issues at all with anything in the car, everything works
Targa roof was perfected in 1998
Extremely rare example for 1998
Any further questions call Matt 718 986 9436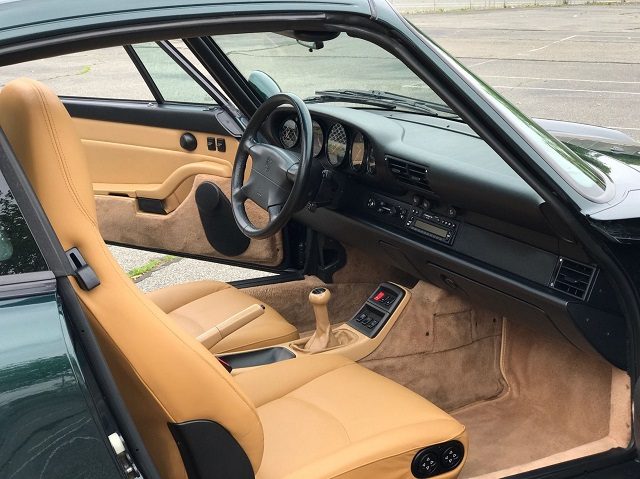 As most are aware, Porsche made significant changes to the Targa design for the 993. No longer would we see the removable center panel and fixed roll hoop. In its place was a large retractable glass panel. This provided a similar sense of openness to the cockpit as the previous design, but without the need for removing and stowing the top any time you decided you wanted that open air sense. The new design also maintained the overall look of the 993's lines to a greater degree than earlier Targas. However, as convenient as that sliding panel was for the driver it was also prone to malfunction. Porsche is said to have fixed that issue for the 98MY. I will leave it to those with much more familiarity with these models themselves to confirm whether that is truly the case, but this seller's statement isn't the only place I've seen mention of this fix. If it's accurate, then that does fix one of the bigger issues with the 993 Targa.
As with the Targa top, this 993 is said to be in excellent mechanical condition with everything in proper working order. Obviously, that will need to be verified, but this certainly doesn't have the look of a car that has been abused. The mileage is quite reasonable, though we couldn't call it low all things considered. That mileage will make this asking price a little tough, but it's not a bad starting place from which to work. The color palette, along with it being a Targa, will limit the market somewhat for this one, but for those who are fans of those aspects then this looks like a promising 993.
-Rob