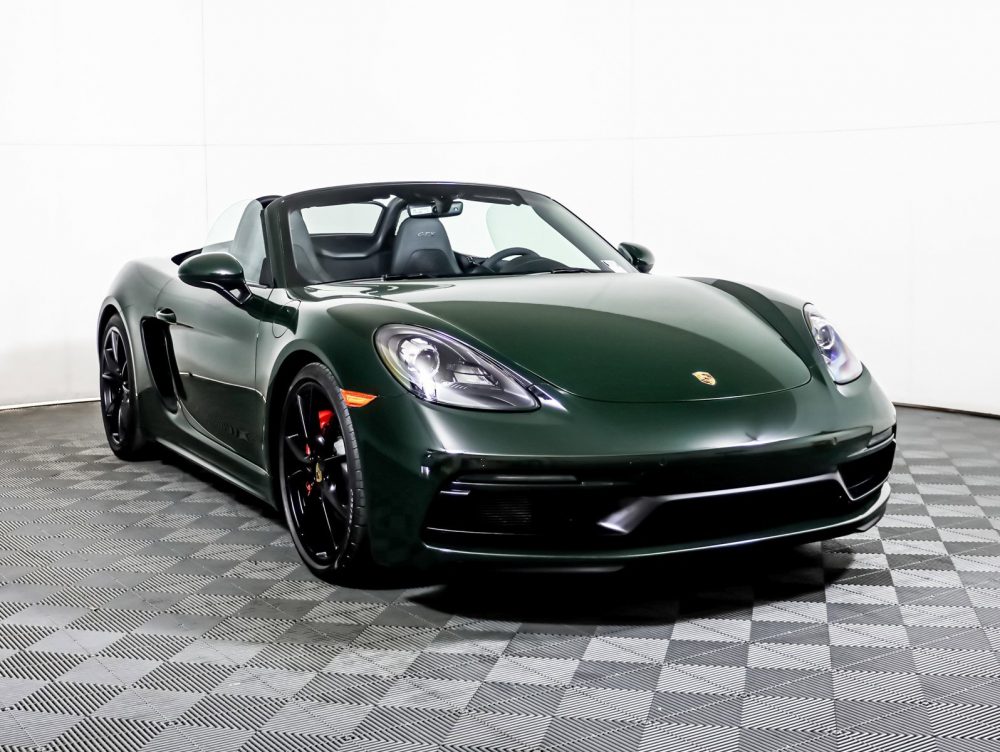 Very rarely does Porsche swing and miss. However, the early 718 Boxster GTS and Cayman GTS are probably a miss. When Porsche decided to go with turbocharged four cylinders for the 718 chassis, there were objections from fans. Loud objections. Porsche probably knew this but went with it anyway. There is a reason why they went with a flat-six for the GT4 and recently rethought GTS 4.0. That leaves the flat-four GTS examples in a real no man's land given it was disappointing enough to be completely replaced mid-cycle. Not ideal.
Thankfully this 2018 Boxster GTS up for sale in California has the saving grace of being finished in paint-to-sample Brewster Green. This is one of my favorite colors in the entire PTS catalog and very rarely does it miss. Even on this orphan of a model.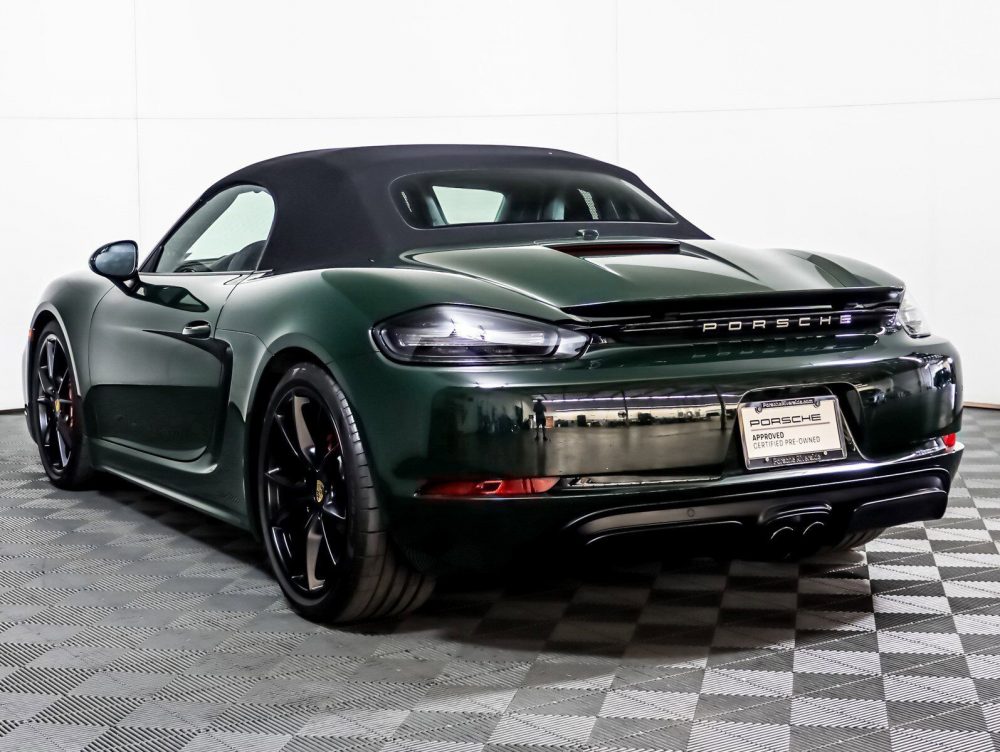 Year: 2018
Model: 718 Boxster GTS
VIN: WP0CB2A86JS229151
Engine: Turbocharged 2.5-Liter Flat-Four
Transmission: 7-speed PDK
Mileage: 1,299 mi
Location: Riverside, California
Price: $85,981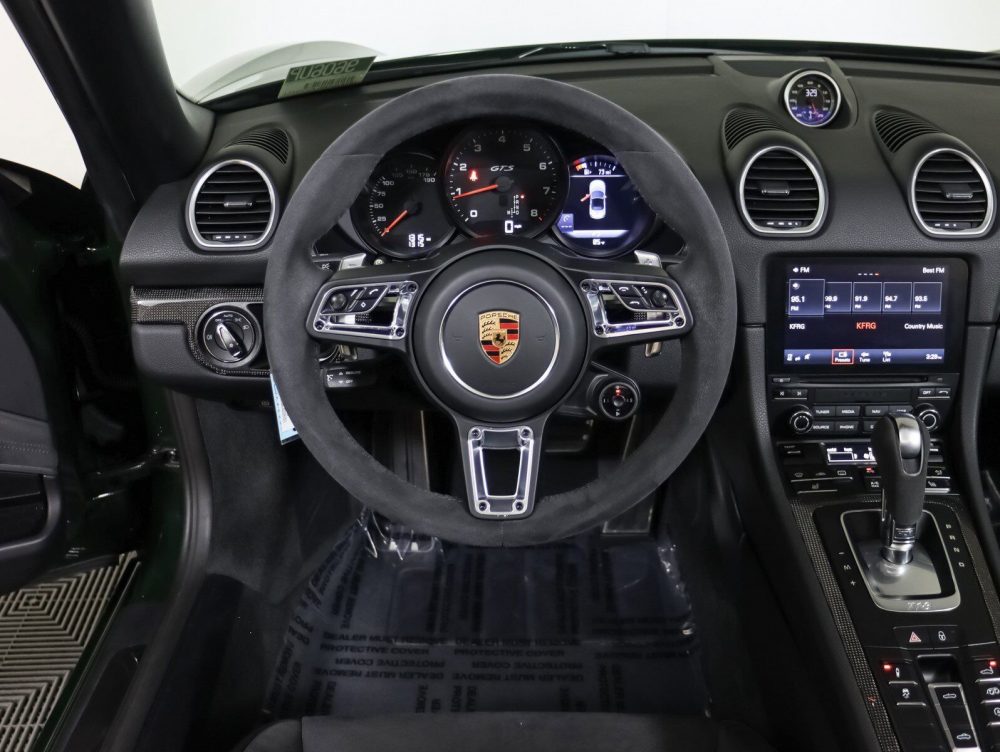 2018 Porsche 718 Boxster GTS
Stock #:9606UP
Exterior Color:BREWSTERGREEN
Interior Color:Black
Body Type:Convertible
Transmission:Automatic
Drivetrain:RWD
Engine:2.5L Turbo H-4
Mileage:1,299
Certified Pre-Owned:Yes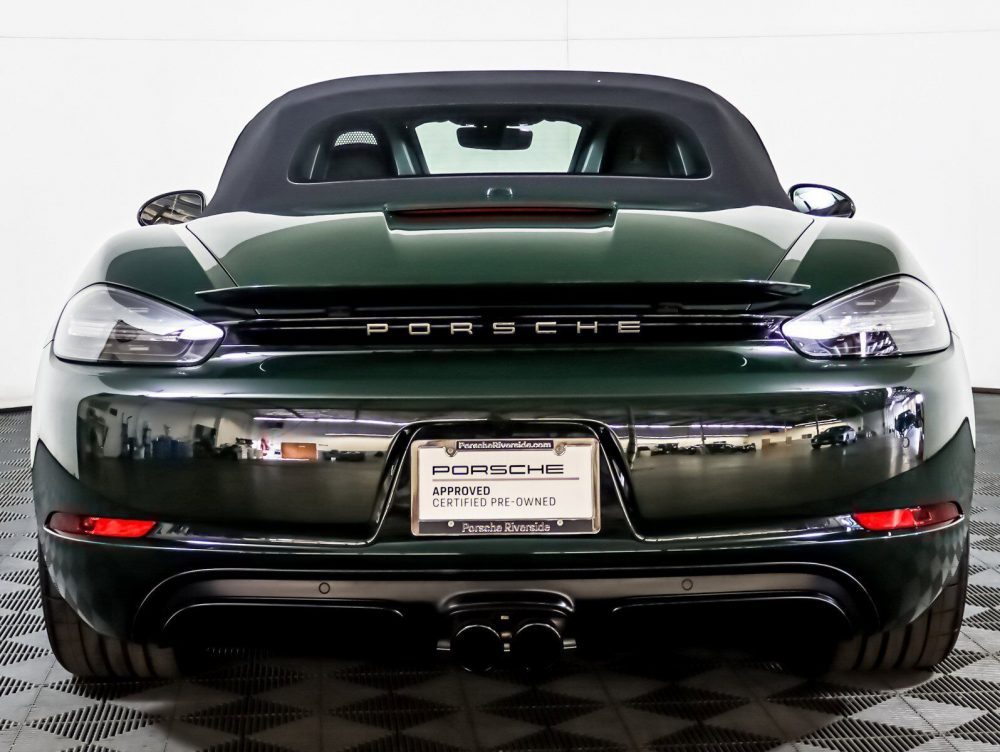 It really is a shame this car was such a failure. Even in independent tests, the GTS and little brother S models performed exactly the same in the 0-60, skidpad, and braking tests. Not a good look for a car that was $11,000 more dear. Maybe that explains why this 2018 only has 1,300 miles on it?
The ask on this one is $86,000 and that seems like a ton of money. You can buy a well-loved 2016 GT4 for that. What is even crazier is that the Porsche 718 Boxster GTS 4.0 had a base price of $89,000. Yes, I know it is tough to get an allocation and not select any options, but the value just isn't here for this car. At least Porsche fixed their mistake.
– Andrew