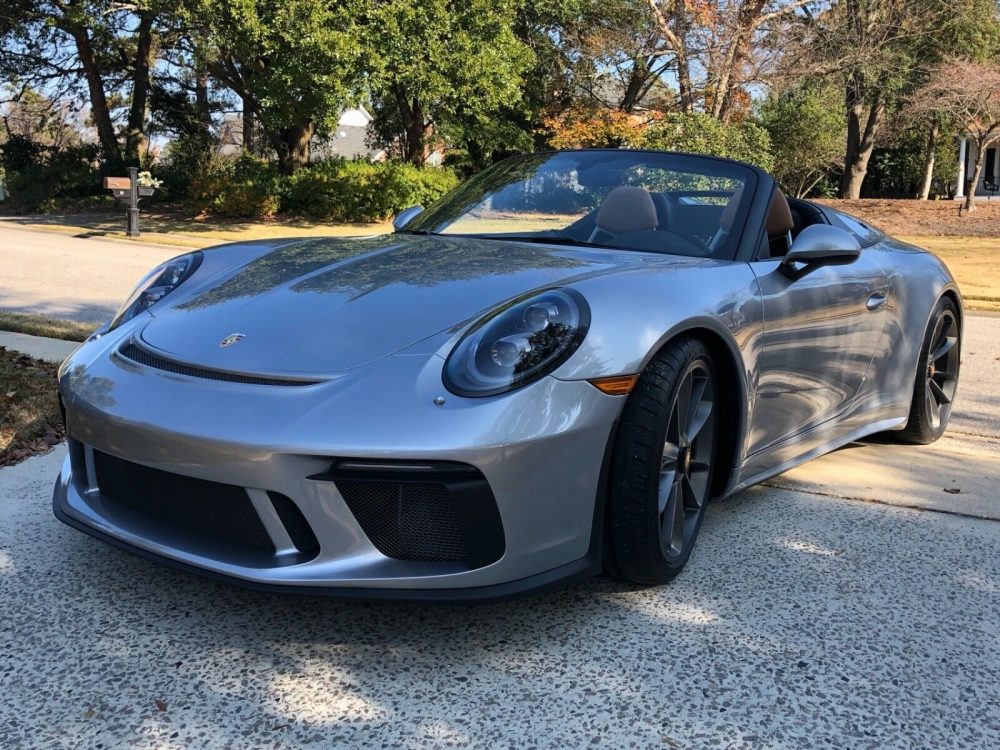 A few weeks ago I took a look at a new 2019 Porsche 911 Speedster that had a little bit of identity crisis. The dealer couldn't seem to decide what color it was, so much so that it altered all the photos of the car after it was live on eBay. It's easily one of the strangest things I've ever come across in my time writing about cars – especially from a big-time dealer. Just to wash my hands of that Speedster experience, I thought I'd take a look at another one, and this one even has something a little extra special.
This 991 Speedster is optioned with the $24,500 Heritage Design Package. What does that entail? Porsche's goal was to pay homage to the 356, so they add gold badges, a vintage-look hood badge, black calipers, and a leather interior. There also was an option to add circle numbers on the doors and white graphics, but it looks like this build totally skipped it. So yes, nearly $25,000 for some badges, paint, and special leather color. Can't say you didn't see that coming.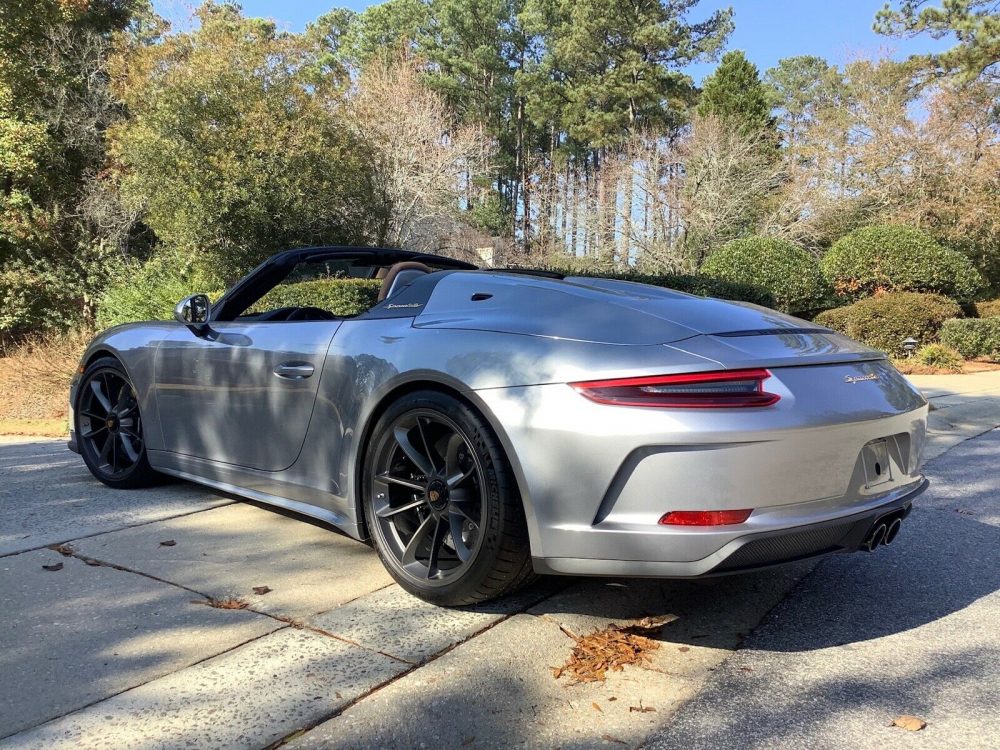 Year: 2019
Model: 911 Speedster
VIN: WP0CF2A91KS172209
Engine: 4.0 liter flat-6
Transmission: 6-speed manual
Mileage: 16 mi
Location: La Jolla, California
Price: $465,000 Buy It Now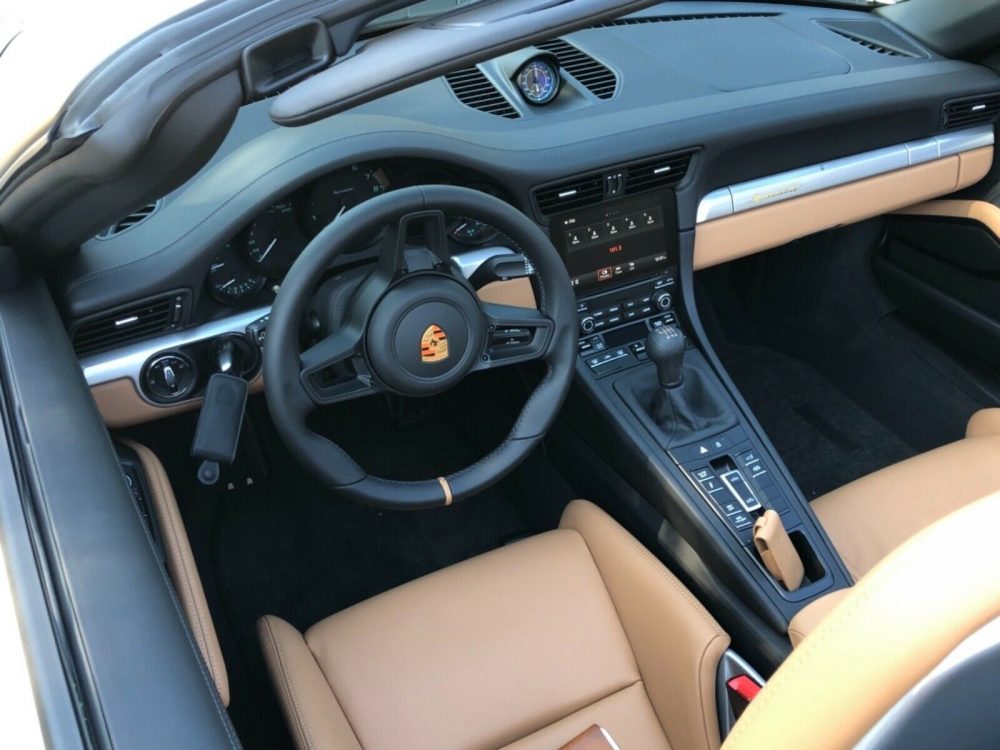 16.3 Miles
$311K MSRP
HERITAGE DESIGN PACKAGE
GT Silver Metallic over Cognac/Black
BOSE Surround Sound System
Perfect Car
Happy to assist with arranging transport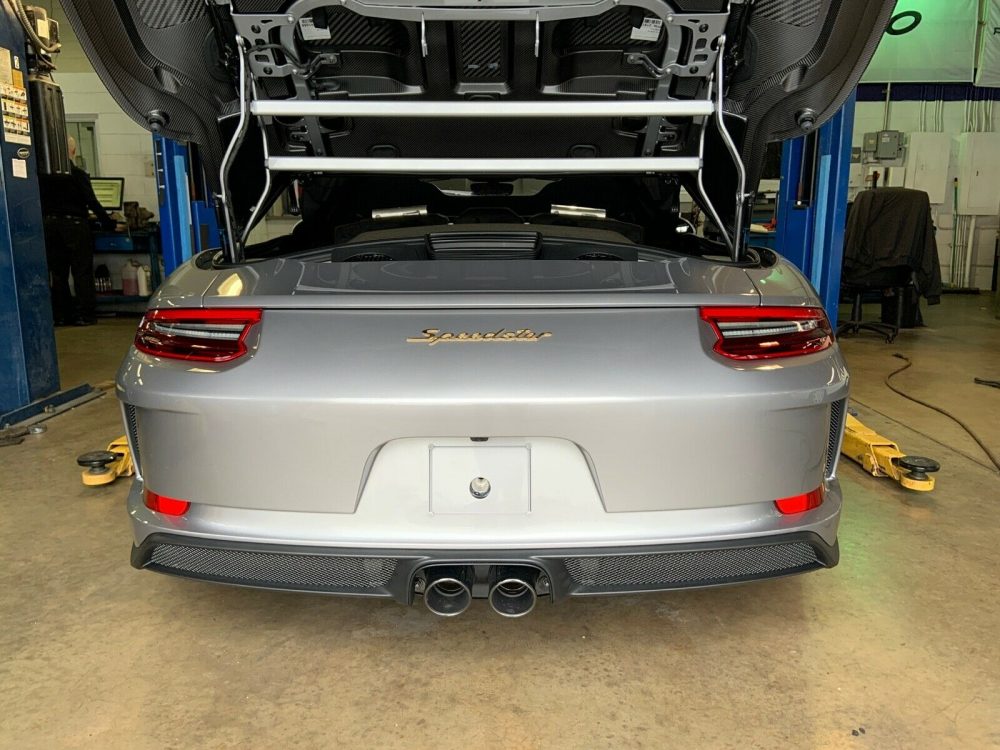 The more and more I see of these in the wild, the more I am really getting into them. The raked windshield really makes this car I think, and I don't think they could of done a better job with the rear clamshell given what they were up against. The Heritage Design Package is fun, but it wouldn't be a must-have for me. It is interesting to see that this car is without the graphics since that is basically the whole point of having it.
The sticker price on this car was $310,940, and now 16 miles later, the asking price is suddenly $465,000. Yeah. I'm sure this dealer is absolutely thrilled they gave this seller an allocation only for him to straight home, take some crap photos, and list it for $150,000 over sticker. There are a handful of these for sale in the wild and while super rare, I think people are starting to get wise on paying crazy mark ups given what happened to the 911R. Knowledge is power, use it.
– Andrew