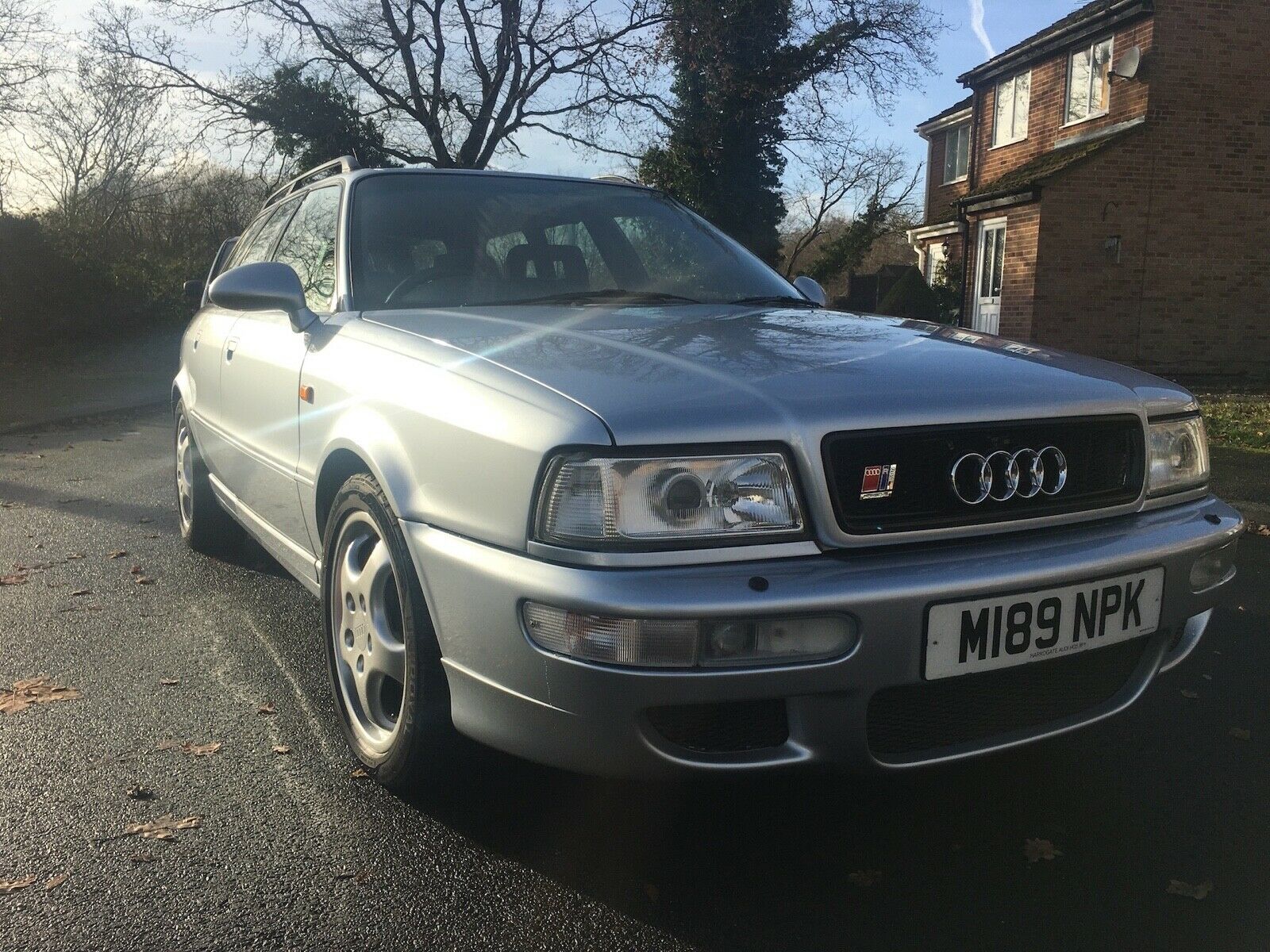 Why would anyone even contemplate paying $65,000 for a 25 year old, complicated and turbocharged Audi wagon? Because of the badge that adorns the front – the magical "Renn" added to the S2 badge, along with the legendary name Porsche scripted below. That meant that this relatively unassuming Audi 80 quattro Avant had been produced in Zuffenhausen on the 959 production line rather than Ingolstadt or Neckarsulm and had added a healthy dose of even more "Sport" to the small chassis. Ostensibly, though the Sport Quattro was the first RS vehicle, the RS2 was the first to wear the badge which has become synonymous with Audi's speed department. For many Audi aficionados, though the RS vehicles have become much faster and more luxurious, just like the with W124 500E and the E30 M3 Audi has never made a car better in its overall execution than the original. Not that it was slow by any means; Porsche's massaging of the ADU inline-5 resulted in 311 horsepower – even more than the Sport Quattro had from essentially a very similar motor.
So despite being much heavier than the Sport had been, the RS2 wasn't much slower; sub-5 seconds to 60 and a top speed north of 160 mph. Along the way, it was capable of bullying everything outside of a supercar; yet this car also established the move from Audi's 2-door halo vehicle to a long line of fast five doors. Porsche also upgraded the brakes and wheels with Brembo units and 17″ 'Cup 1' wheels creating a signature look, and tacked on 911 mirrors for good measure. So, too, was the color signature; original called RS Blue rather than the color name it's often mistaken for – the later Nogaro – bright blue is still the go-to shade for Audi's fastest. Even within its fast contemporaries, this car was legendary, and the upgrades to the motors and wheels spawned an entire generation of enthusiasts to turn up their inline-5s stateside. Now that these cars are legal for importation, it's pretty tempting to turn to Europe to see what's available.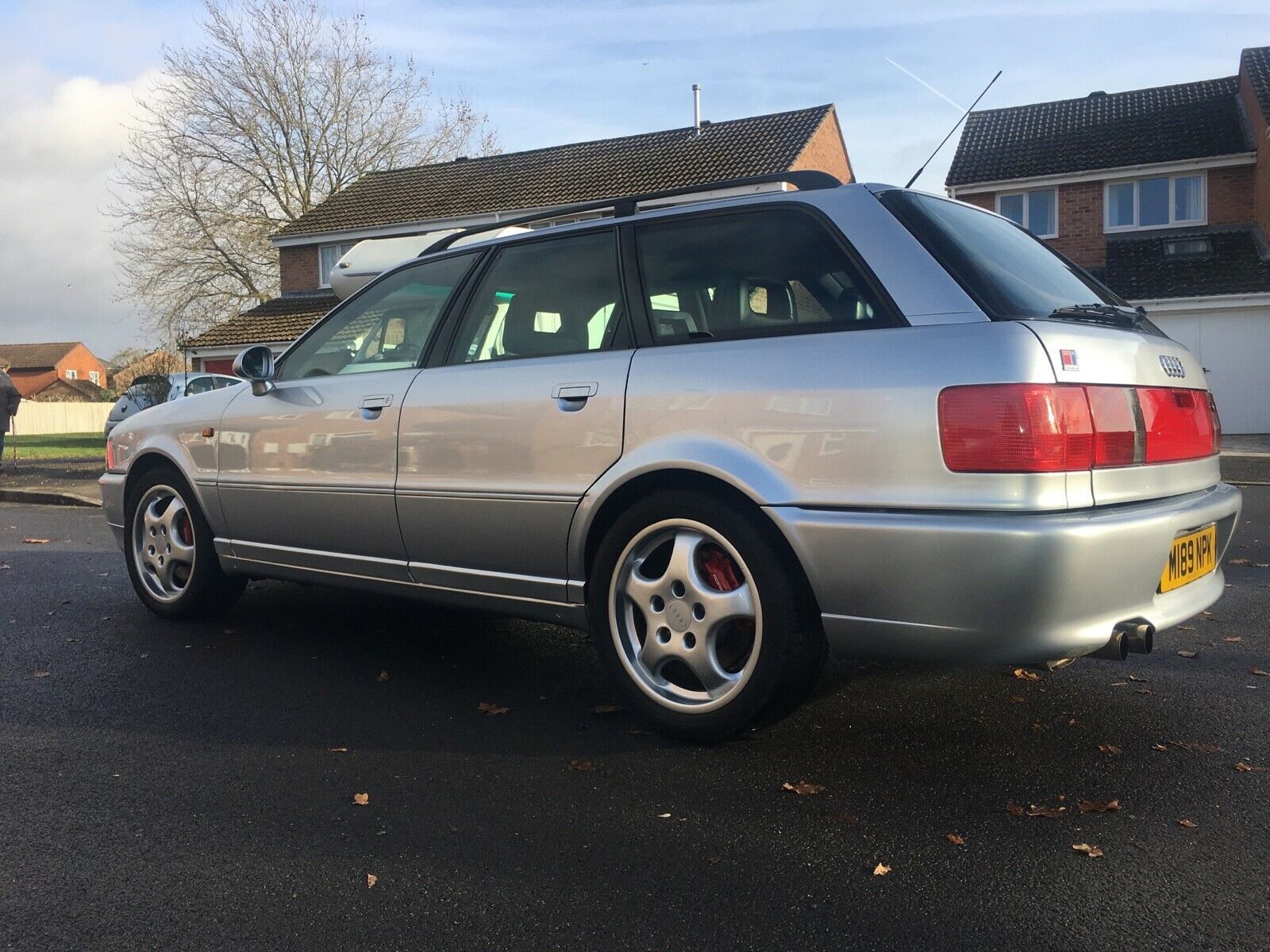 Year: 1994
Model: RS2 Avant
VIN: Not Listed
Engine: 2.2 liter turbocharged inline-5
Transmission: 6-speed manual
Mileage: 145,000 mi
Location: Thatcham, United Kingdom
Price: $70,000 Buy It Now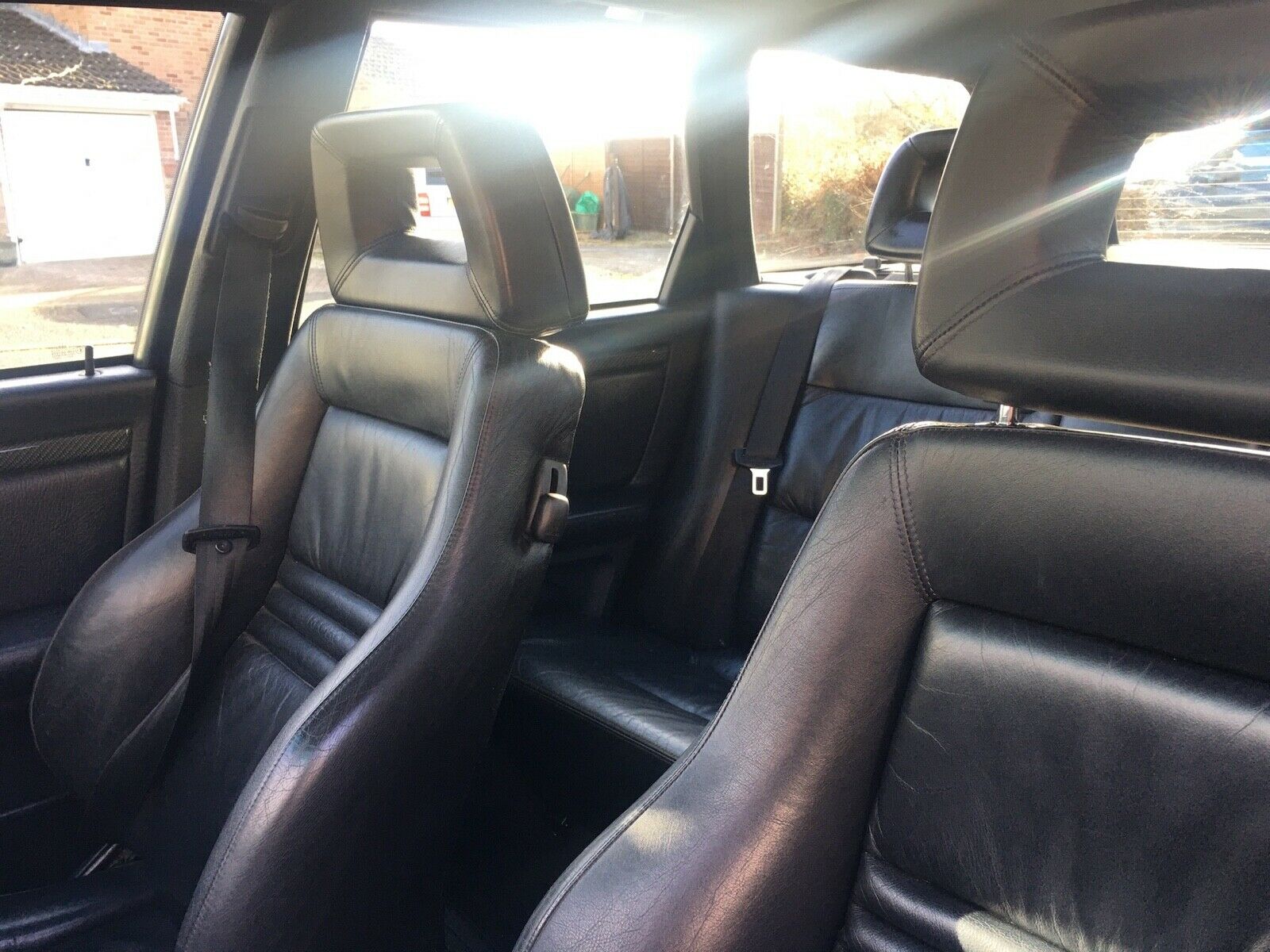 Audi RS2 was in storage by previous owner for 8 years. When I found it it had been modified upgraded ECU boy racer bits silly exhaust etc. The cars has had an extensive restoration to bring it back to original no cost spared the only non original item was the exhaust which I had custom built in Poland to a high stand and looks like the original. Original Audi Gamma CD was restored with original booklet, leather seats restored, new headlining, new suspension bushings and shocks, engine rebuild, new brakes, remapped back to original settings, the list is endless.
Comes with a large folder with receipts and service history from the first owner right up to date with every penny logged that was spent on the car when it was registered.
Again I can go on.

Comes with large history file from new all original Porsche Audi leather binders and brochure

If you are reading this these cars are as rare as hens teeth only 180 RHD (which only 120 survive) the rest are LHD cars. Only 2600 units where built so it will always appreciate in price and rarity. From my recollection I think there is only 2 LHD in the USA which are pretty stable price but RHD cars have gone up in price by $10.000 in a year they are very desirable in this condition. The price I am asking is correct for a restored RS2. And just to add to that the car was professionally beefed up to 360hp from the original 315hp the torque is phenomenal in 3, 4 and 5th gear. Do some research on google on the RS2 this is a real sleeper. It is said when Porsche took on this project it is said they had to de-tune the car because it was fasted and handle better than there production cars at the time.

The car is ready to ship so if you are genuinely interested contact me will help ship the car.

The car is well logged on the S2 forum I had to go around the whole of Europe to source the original parts for this car.

Check the present prices these are selling for Car and Classichttps://www.carandclassic.co.uk › list › rs2

A bit more info about this car: https://www.classicdriver.com/en/article/cars/audi-rs2-dr-jekyll-and-mr-hydes-long-lost-brother

Buyer will have to arrange shipping

Rare Audi RHD RS2 in Polar metallic silver with full black leather electric recaro sports seats. This is a 7 owner registered in the UK January 1995
With only 180 RHD UK models. 13 RHD New Zealand and 12 RHD South African models ever produced these are rare cars. In fact only 62 of the registered 120 UK cars produced are left and are SORN.
This particular RS2 has had an engine rebuild and is mechanically excellent. It has an upgraded turbo supplied and installed by QTS in 2006 and an upgraded chip and remapped it is rated at 360hp. as well as a new cambelt. tensioners. new V-belts and a full major service with spark plugs. all oils. filters and brake fluid. In addition to this the car has also had 4 new Pirelli tyres. new front and back disc discs, suspension rebuild, new shocks and pads all round and brake shoes. new drop link bushes. anti-roll bar bushes. lower arms and ball joints fitted and CV joints replaced. All the electrics work perfectly including the ice cold air conditioning. Consequently this car drives superbly. is exceptionally quick. responsive and a joy to drive.
The car is in stunning condition having undergone a full window out respray due to age related only marks. The wheels have been professionally powder coated in original factory colour as have the calipers have been refurbished and hubs. It has also just had full detail of the interior to bring this car back to its very best.
It is one of the best on the market today. These cars are highly collectable and will only appreciate in value.
Approximated 2,900 RS2s were made, but what makes this one a bit more special than average is that it's right hand drive. Of the original production, just 180 were sent to the United Kingdom and best estimates are that less than 10% of the total production was RHD. M7Y Polar Silver Metallic looks nice here too, though it's not the color so often associated with the model. Overall presentation isn't too bad but we're lacking in some departments for information; no real close-up photos of wear-prone areas and no VIN is provided. It's claimed to be in good mechanical history and looks great from what's shown, but it's also listed as having a rebuilt title.
Compare this car to the M5 Touring and you're in the same boat. Rare, desirable, fast, hard to find. Both sellers are asking $70,000. Is this one a $70,000 example today? As with the M5, that's a tough pill to swallow. A similar left hand drive example with only 55,000 miles already in the U.S. just sold for $65,000. If you're willing to accept more miles and a less-than-perfect history (as this car has), you can pick up a nice RS Blue example for under $40,000. These cars are cult status today, but I think you'd be promptly upside down in this example.
-Carter