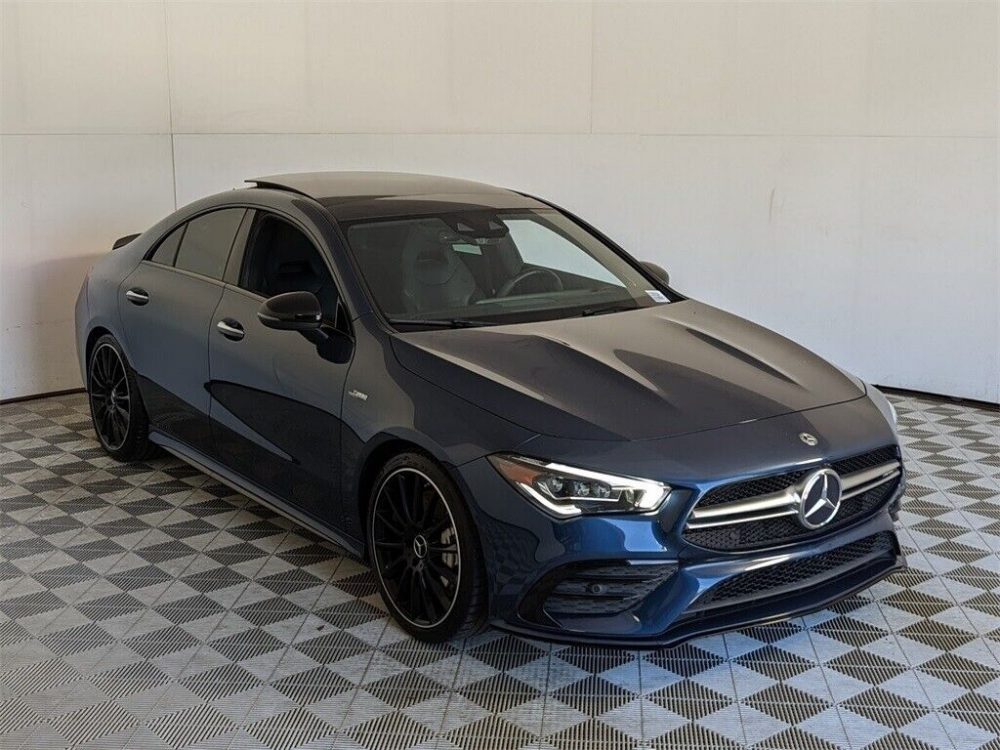 I am admittedly not a huge fan of the Mercedes-Benz CLA/GLA Class. They certainly were built to be entry-level cars and because of this, were a huge hit. Mercedes-Benz USA boss Steve Cannon stated "This is our best launch in 20 years," when talking about the CLA because people love cheap stuff. It is no mistake you will see these most often during your daily travels, despite their lackluster offerings. However, they sell and Mercedes-AMG even took a handful of them to produce the CLA35 and CLA45. Today's car, the CLA35, packs the turbocharged 2.0-liter inline-four that thankfully sends power to all four wheels and not just the front like the rest of the model range. However, that interior still kills me. Let me show you what I mean.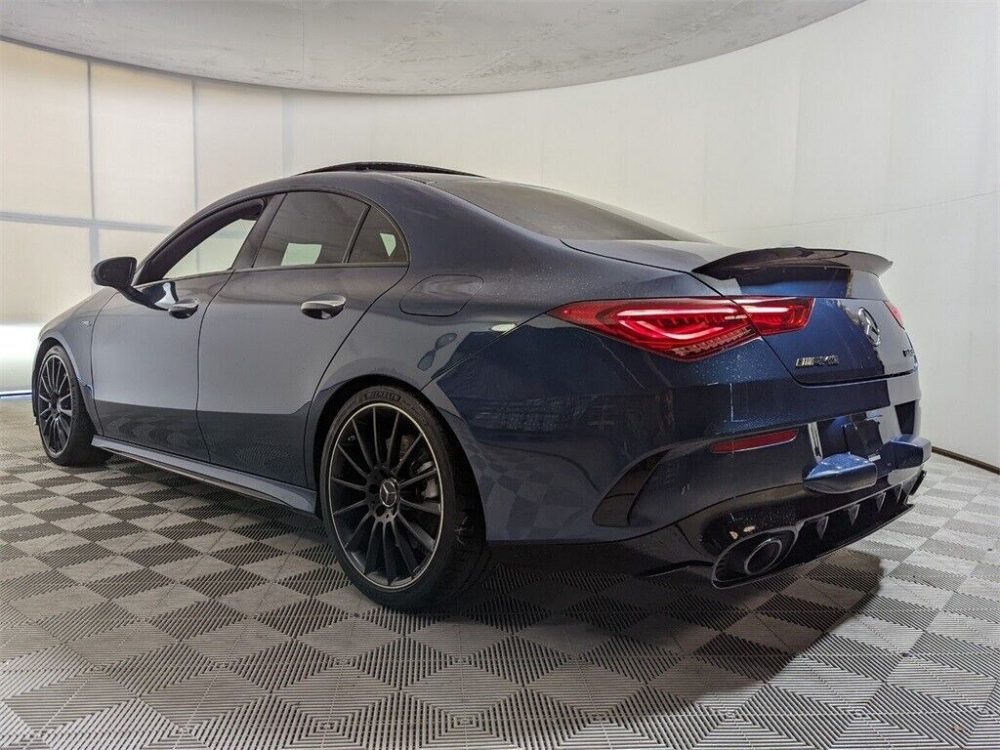 Year: 2020
Model: CLA35 AMG
VIN: WDD5J5BBXLN062016
Engine: 2.0 liter turbocharged inline-4
Transmission: 7-speed DCT automatic
Mileage: 33,655 mi
Location: Delray Beach, Florida
Price: $46,288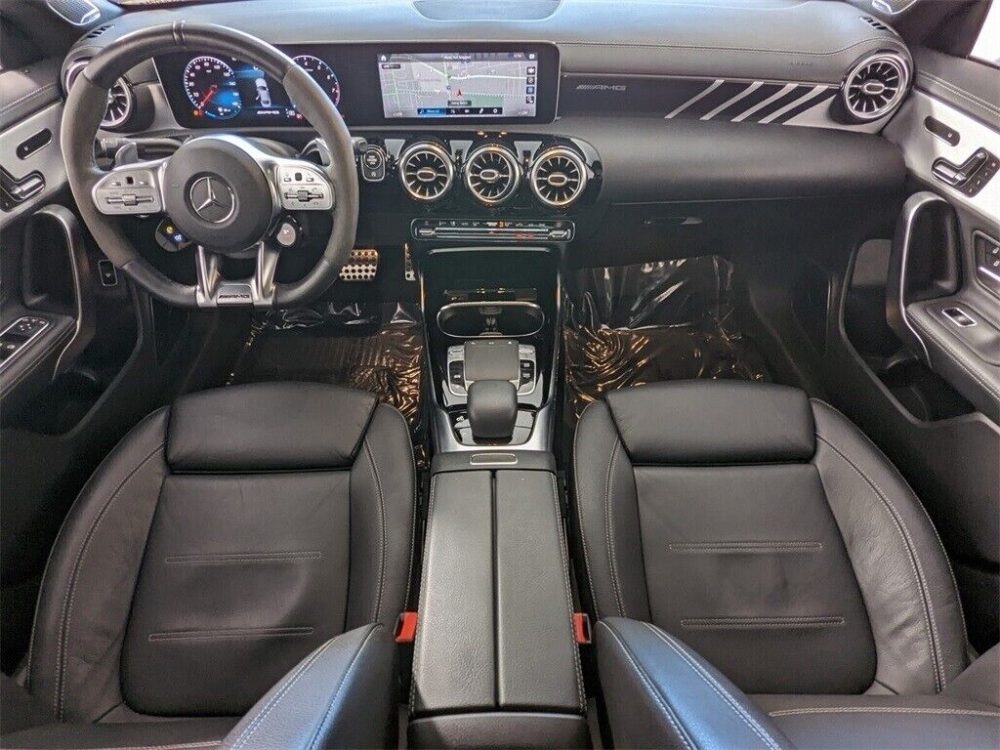 Denim Blue Metallic 2020 Mercedes-Benz CLA 35 AMG® 4MATIC®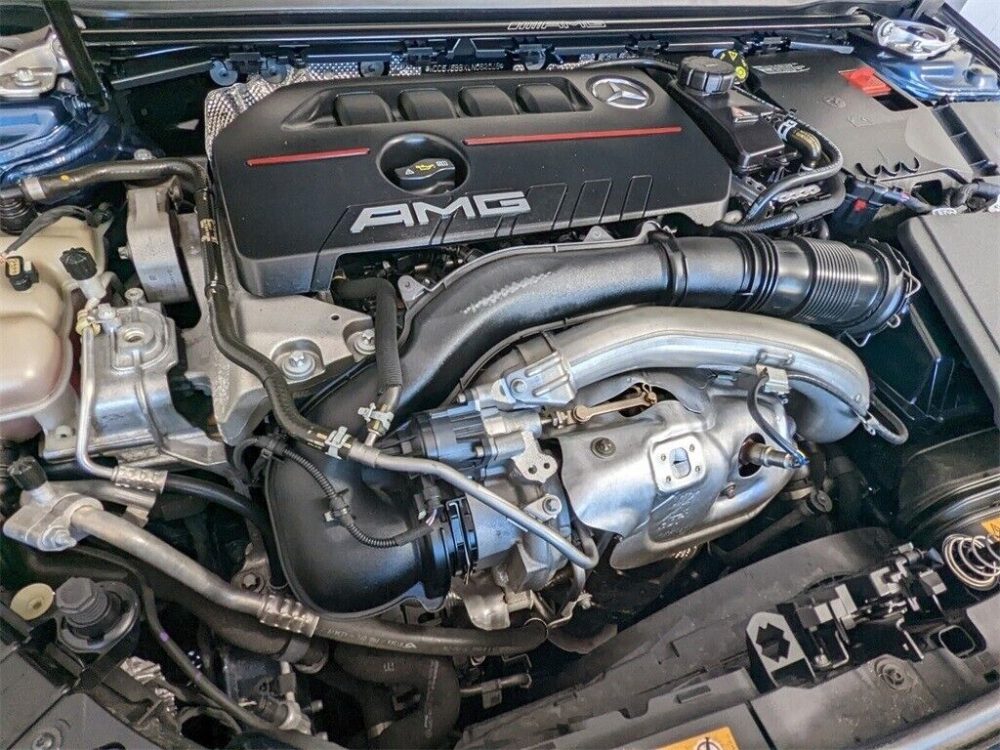 I just can't get over the really cheap vinyl everywhere along with the hoards of plastic. It's like they were even trying to hide how cheap this thing is. It almost makes it worse knowing that some of this stuff had to be upgraded to justify the AMG build like the steering wheel, but at the heart of it, this chassis is just a number on the Excel spreadsheet.
As for the engine, this M260 is actually just for the CLA35 and isn't shared with the big brother CLA45 despite both being turbocharged inline-fours. What worries me is that these use some non-traditional stuff like a belt-driven starter-alternator combo as well as a 48V electric water pump. I can't imagine those lasting very long.
So how much for these things? Back in 2020, they started at $48,000 and would tack on a few thousand here and there with options. This car, with nearly 34,000 miles is listed at $46,288. Not a great deal at all. One would think these would drop like a rock after the "newness" wears off, but I guess we aren't there yet. You won't see me spending that kind of money on one of these.
– Andrew