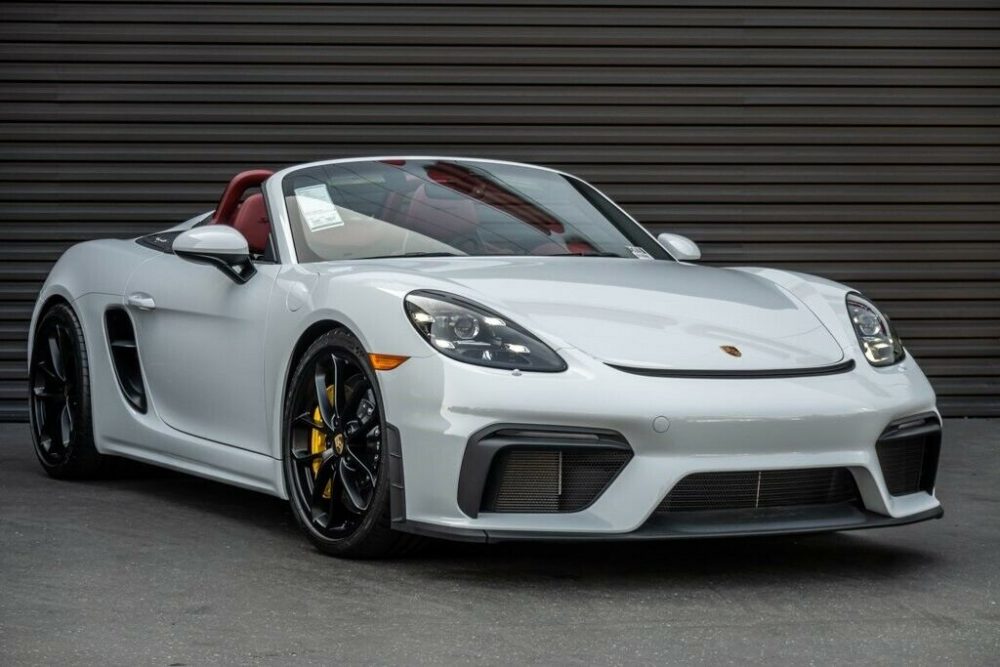 I think sometimes I take for granted the freedom Porsche gives us on configuring cars. When it comes down to it, they'll basically give you anything you want for the right price, and then even more if they really like you. In the modern era of lean manufacturing and just-in-time production, doing one-off builds for customers probably doesn't make sense on paper. Yet if someone wants "Kills bugs fast." on a door sill, they'll do it. It gets even more complicated and time consuming when it comes to interiors with order special leathers then having someone hand-stitch the turn signal stocks. The ROI has to be enormous for Porsche both in profit and customer loyalty to continue this practice in 2020.
However, it is one thing to do it when customers are paying extra for it, and another when doing it on dealer stock cars. This 2020 718 Spyder on a dealer lot in California has a wild Bordeaux Red and black interior that is mirrors the interior of the previous Boxster Spyder nearly 10 years ago. Truth be told, this color combo isn't for everyone.
Year: 2020
Model: 718 Spyder
VIN: WP0CC2A80LS240159
Engine: 4.0 liter flat-6
Transmission: 6-speed manual
Mileage: 10 mi
Location: Hawthorne, California
Price: $129,720 Buy It Now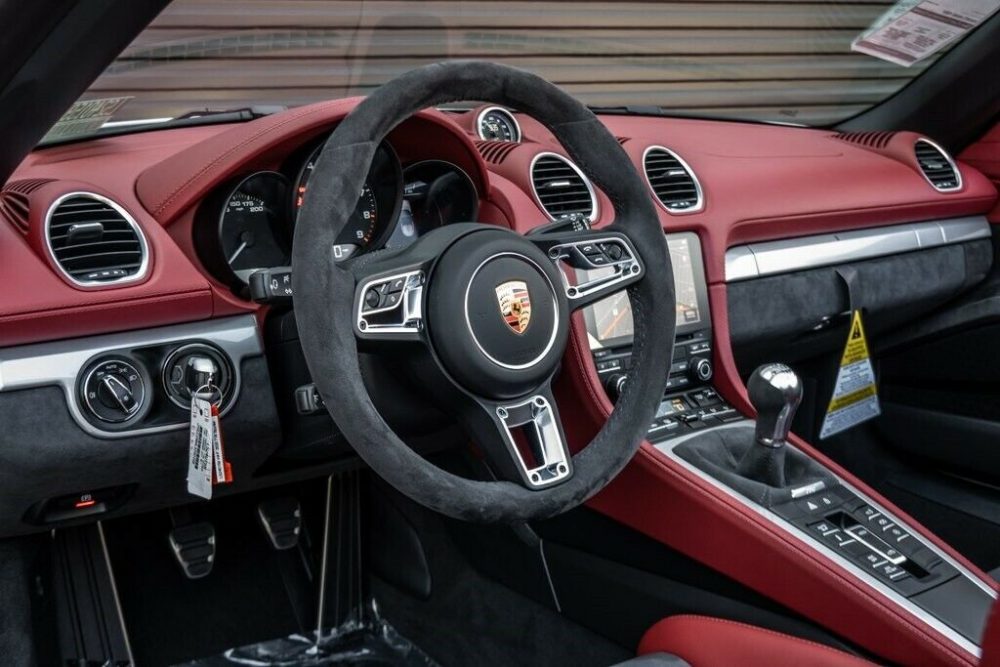 carrara white metallic 2020 Porsche RWD 6-Speed Manual with Overdrive H6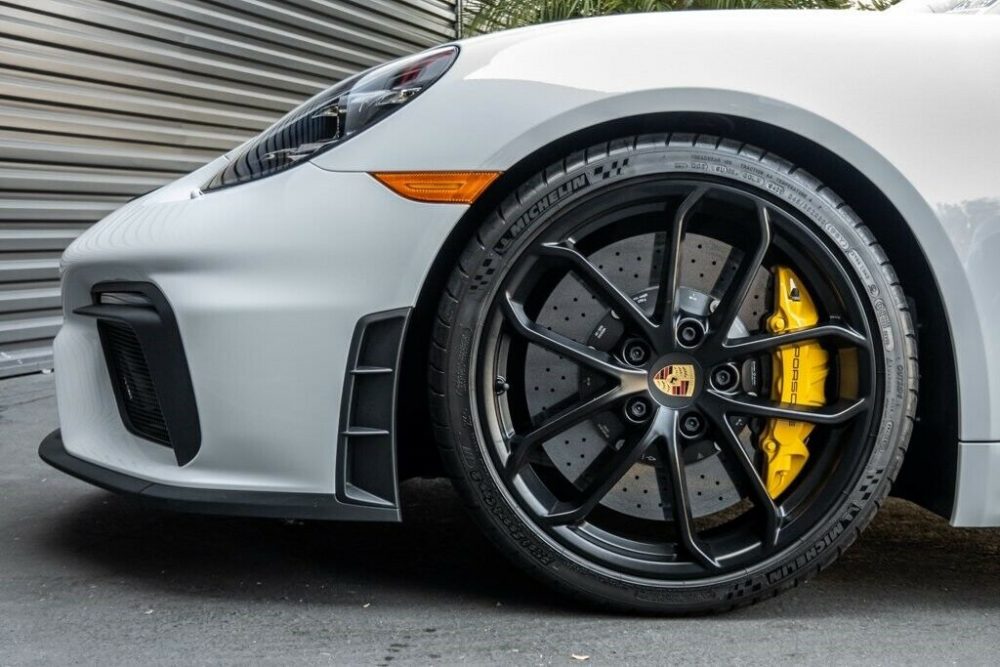 What a combo here. Personally, I love it. I am a big believer that if you are going to do a special car, make it special. Of course you have to like whatever you pick, so maybe if you hate the look of Bordeaux Red leather this one isn't for you. This one also happens to have over $33,000 in additional options as well, so plenty of toys to go around.
However, inexpensive is not the name of the game here. The sticker on this one is $129,720, which is exactly what the dealer is asking. Props to the dealer for offering it at sticker because there are still places out there adding markup to the 718 GT4s and Spyders, which is crazy to me. However, I think maybe trying to ask for a premium on top of an already crazy sticker was probably something they knew wasn't going to happen. Either way, I'm glad Porsche still continues to spice things up with these crazy builds. Lets just hope it continues to be worth it to them.
– Andrew