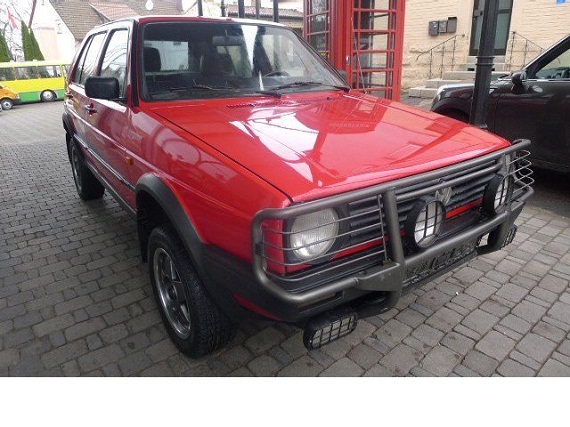 You'd be forgiven for thinking that we were excited to run over to German sites to check out all the cool all-wheel drive cars you couldn't get here, because some of the most fun we have is looking at those cars we didn't get. Falling squarely into the "Coolest Volkswagen Ever" top 5 has to be one of the many Volkswagen Golf models that failed to come to the U.S. Well before the SUV and Crossover craze grasped American's taste, Germans were trying their hardest to exercise their sense of humor when they created one of the niche-iest Golfs – the Golf Country. As I said in the Golf Variant Syncro post, I was pretty floored in my visit to Germany in the late 1990s when I saw these jacked up Golfs rolling around Freiburg. Featuring big brush guards, an external spare tire for additional rear ground clearance (of which there was a lot!), some great looking Speedline wheels and the iconic Mk.2 Volkswagen hatchback body, the Golf Country was an instant legend among VW fans. Coveted even in their home country, many are still in great shape and come up for sale today on German Ebay, such as today's Tornado Red example: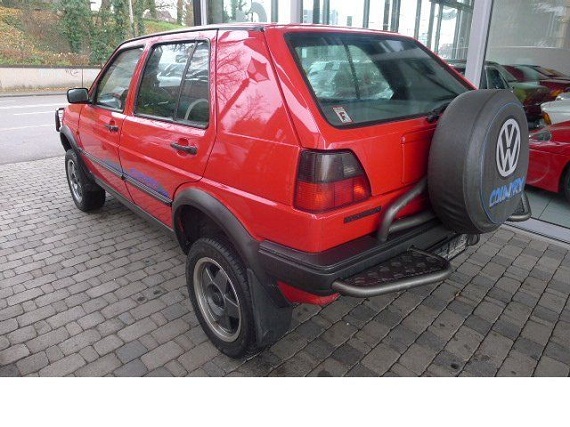 Year: 1991
Model: Golf Country
Engine: 1.8 liter inline-4
Transmission: 5-speed manual
Mileage: 138,000 km (85,749 mi)
Price: €6,900 ($9,516.48 today)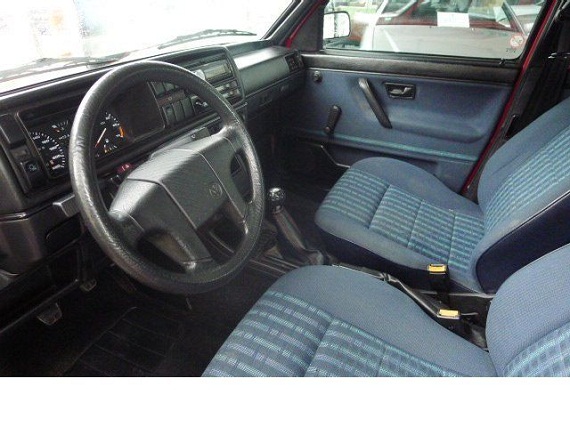 Vehicle description:
Interior blue,

Alloy Wheels

A vehicle which can not be compared with the others, as the paint is not faded and in very good condition. Driver's seat is not torn and only shows light daily use. / / * EXCHANGE, TRADE-IN YOUR VEHICLE OR MORTGAGE LENDING, AND FINANCING POSSIBLE! * Changes, mistakes and prior sale reserved.All information without guarantee

You can find more offers on our website: www.derfaller.de

More details on the car can be found here
Contact:
the faller + co. impex euro cars OHG
Phone: +49 (0) 7131 941 060
eMail: faller@mobile.de
Contacts:
the faller + co. impex euro cars OHG

Neckarsulmer Str 21
DE-74076 Heilbronn

Phone: +497131941060
Fax: +497131941062
eMail: faller@mobile.de

Commercial register: Heilbronn / Neckar
Location Trade:. HRA 103587

VAT ID. according to § 27a sales tax law:
DE811601230

Authorised representative: Stephen Faller / Edwin Urs Mallets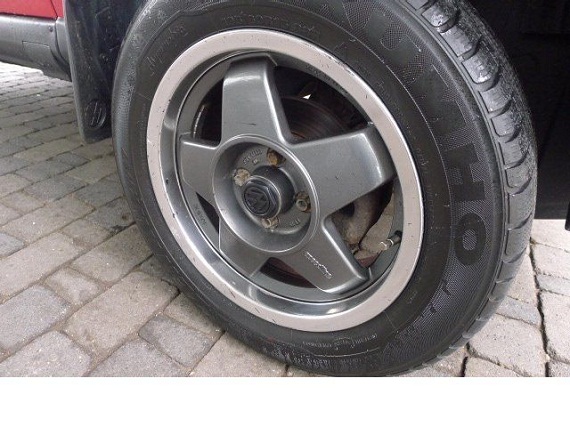 Tornado Red has to be one of the rarer colors on the Golf Country, as many were black or period toothpaste-green. If you caught our Facebook teaser photo yesterday, you saw the parts that made up the Golf Country – more than just a few brush guards, it included revised springs and shocks, frame rail protection and skid plates and more – a total of 438 parts. That resulted in a pretty high price for the Country – but that didn't seem to deter buyers. This particular example doesn't have the heavily bolstered sport seats but otherwise is fully equipped and looks to be in stellar shape. Still a few years from legal importation, these are high on the VW Mafia's hit-list to grab as soon as the government says "go" so expect prices to crest around 2015-2016 when they start coming over. For now, they're still not particularly cheap – $9,500 will buy you most any Golf model you want in the U.S. – but none of them will be a Golf Country, and for some folks there is no substitute.
-Carter