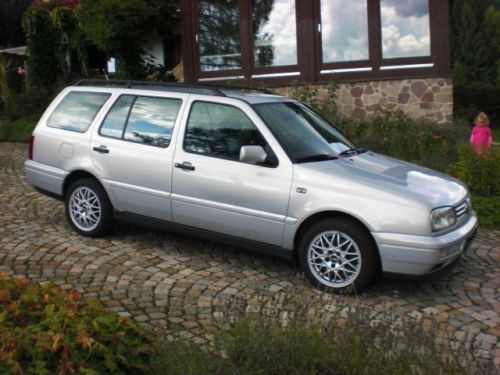 If this morning's Passat G60 Syncro Variant wasn't your speed, perhaps a crazy Golf wagon will be. Long before the Jetta "Sportwagon", Volkswagen produced some actually sporty wagons, and arguably this is one of the best. The Mk.3 GTi may have felt heavy compared to the original but it was still a great car to drive and lots of fun, coupled with the great VR6 exhaust note and torque. Now, channel that GTi experience through a 4-door wagon with the Euro-spec 2.9 VR6 and Syncro all-wheel drive and you've sure got a lot of win in my book. I was pretty captivated when I visited Germany in 1998/9 and saw some of these cruising around. Like the Passat Syncro, they were quite expensive and fairly rare, but this is a lower mile end of the run example that looks just about perfect:
Year: 1996
Model: Golf Variant VR6 Syncro
Engine: 2.9 liter VR6
Transmission: 5-speed manual
Mileage: 144,500 km (89,788 mi)
Price: €4,500 Buy It Now ($6,194.70 today)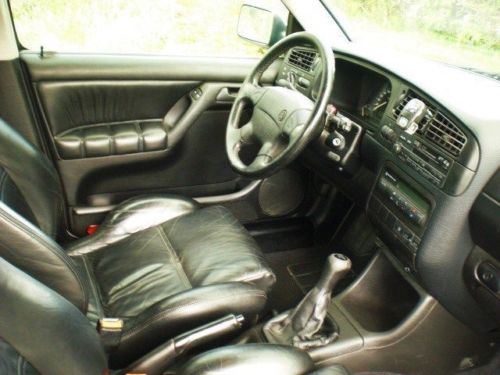 Vehicle description:
Beautiful Vr6 wagon with all-wheel drive rust free and well maintained!
Original condition, Full service history available.

Top model of the Golf 3 VR6 ABV series 2.9Liter 190HP
Motor runs quietly and without noise, full power, transmission / drive train perfect

TÜV / AU NEW!!

Phone: +49 (0) 171 8.68617 million
eMail: KFZHandelAS@mobile.de
Contacts:
KFZ-Handel
Wilhelm Andreas
Angle Brunn 16C
94078 Freyung

Tel: 01718686170 (William Andrew)
Tel: 015124085400 (Hohenwarter Klaus)
Fax: 085519139026

St-NR 157 288 205 40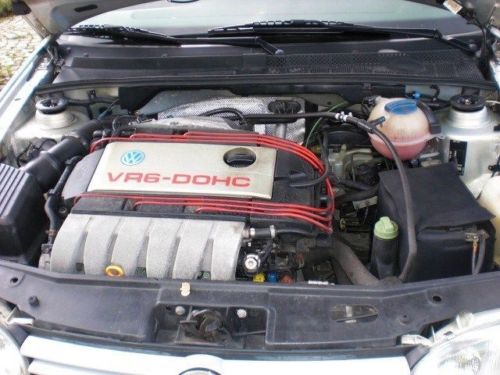 Truth be told, were I importing a rare wagon from Germany it wouldn't be this car. For around the same price, you can get into the S6 V8s and S2 Avants; both cars that I'd rather own than this. But, if I was serious about a clean Mk.3 GTi VR6, this would be my choice any day. The wow factor alone in showing up at a VW meet in one would be worth the price of admission for many Volkswagen addicts. Like the Passat, it's a great reminder of the wonderful cars we didn't get here and how many cool projects Volkswagen undertook. Ultimately, it's not the best car in the world – far from it. But it's a cool, unique car that isn't currently very appreciated but I predict will have a cult following in another decade. Try and find a clean Mk.3 Syncro Variant then! It'll never be the E30 M3, but buy one of these and keep it clean and you'll have nearly every VW nut in the U.S. drooling every time you rumble by.
-Carter