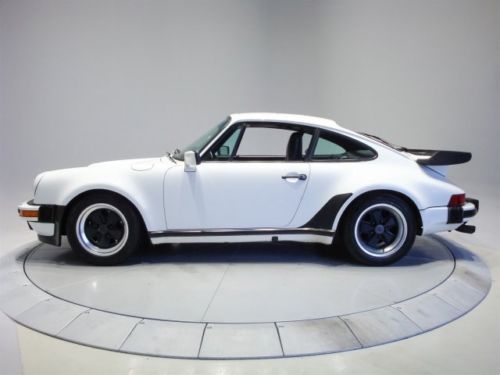 Many of us here have a strong appreciation for the 911. That isn't a surprise, though the rising costs of even the most basic models have tended to dull some of our affections to a degree. The 911 Turbo, however, hasn't really suffered any of that dulling effect even as values have climbed precipitously. The refrain is more one of missed opportunities at owning a car we dreamed about as a kid. We are well past the days when an air-cooled Turbo can be had relatively inexpensively, thus requiring difficult choices for those who must balance costs with their desires. For those who are searching the best option for finding reasonable cost (remember, we're talking about air-cooled Turbos, so no 996TT) is to find a well maintained 1986 930. These still won't be cheap, as like the rest of the air-cooled lineup values have gone up from where they were just a year or two ago, but an '86 still looks like the best best, at least in the US market. Bringing us to the car seen here: a Grand Prix White 1986 Porsche 930 Coupe, located in Texas, with 63K miles on it and on auction with no reserve.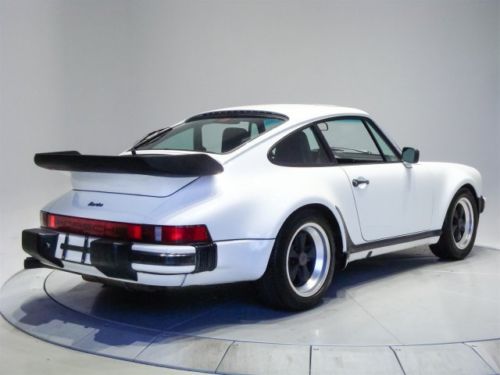 Year: 1986
Model: 911 Turbo
Engine: 3.3 liter turbocharged flat-6
Transmission: 4-speed manual
Mileage: 63,000 mi
Price: Auction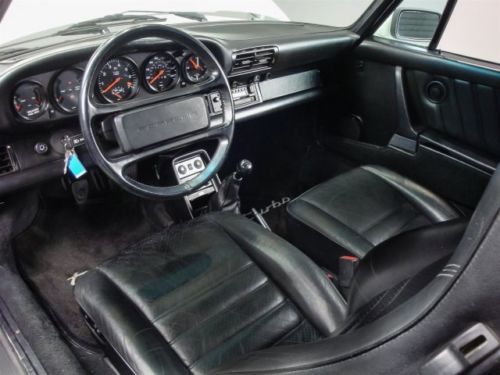 1986 Porsche 911 930 TURBO. Beautiful completely original car with only 63,000 miles since new. Car has no issues and is in awesome condition. Runs great, very clean and smooth. 4 speed manual transmission with gear synchros and clutch in great condition. Original radio, no modifications, original everything. Everything works as it should. Very clean and classic colors white exterior black interior. Paint is in great condition, shows very well. The interior looks as good as it does in the pictures, very good condition, especially for a 29 year old car! I also own another '86 930 turbo which has 14k miles and this car is just as clean as the car with 14k miles. It's as nice as you will find, no issues, clean, proper 930. NO RESERVE. Please bid and be prepared to purchase since there is NO RESERVE on this auction. I need to make room in my garage and need to sell this car. Clean title, no liens. Bid with confidence, my Ebay feedback is 100% perfect because my reputation and doing a straight deal is important to me.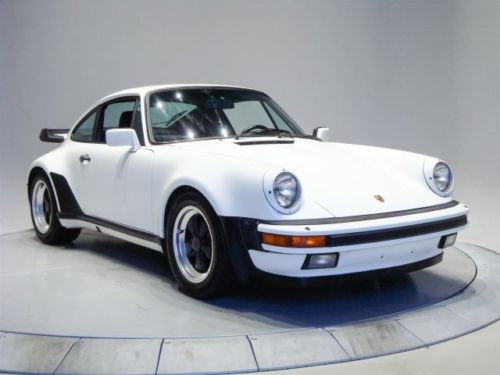 We do not come across many no reserve auctions for a 930, especially one in apparently original condition, as sellers typically try to extract quite a bit out of this market. I feel like a 1986MY is a good one to use for such an auction though. There isn't much to distinguish it from a '87 or '88 and it certainly won't attract the huge demand that an early model or an '89 will attract. Without the reserve buyers may take extra notice since they recognize that any legwork they put into further investigating the car likely has a better chance at leading to a buy if the car is as it purports to be. Also, an '86 is an excellent candidate for a driver should someone be pursuing their dream of experiencing the 930 and with the mileage we see here this particular 930 could fit that bill quite well. Bidding currently sits at $62,100, a little lower than where I'd expect it to sell, but not too far off from where we see bidding for similar condition examples. There are still a few days left so we could certainly see this price rise, but right now it's looking like a pretty nice value.
-Rob