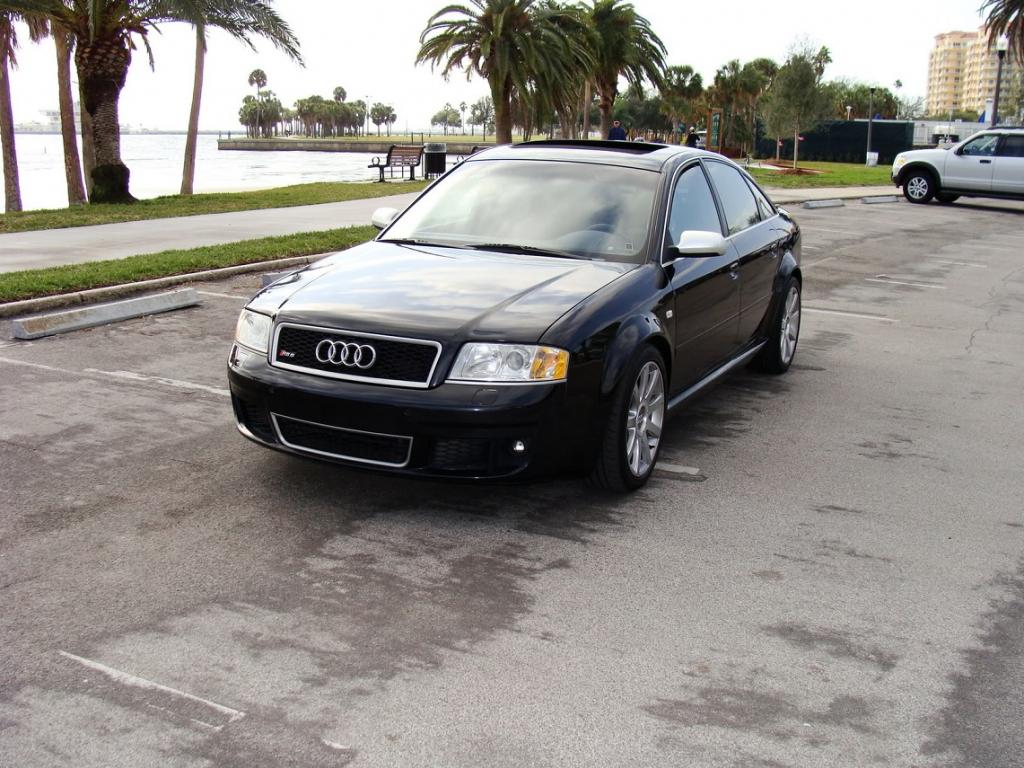 In the rarefied world of German super-sedans, the launch of the Audi C5 RS6 took the category to a new level. With 450 turbocharged horsepower on tap, this was a super car in disguise capable of destroying the competition in stoplight drag races and high-speed Autobahn blasts while offering comfort for 4 people and being useable year-round in any weather event. Try that with your Lamborghini, Ferrari, or even pre-Panamera Porsche. Like most super-sedans, once the warranty was up the residual value fell quicker than the massive brakes could haul it down from speed, and now these beasts can be had in prime condition for not much money. Today's 2003 example looks particularly stealthy in popular Ebony Black: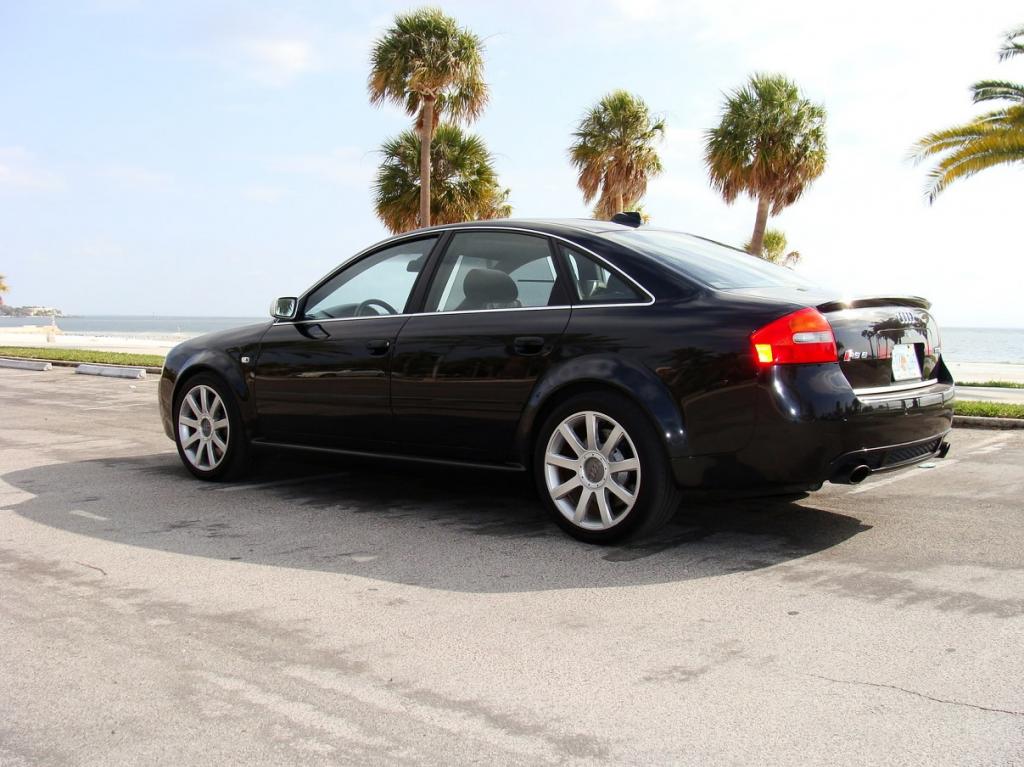 Year: 2003
Model: RS6
Engine: 4.2 liter twin-turbocharged V8
Transmission: 5-speed automatic
Mileage: 72,070 mi
Price: $22,750 Buy It Now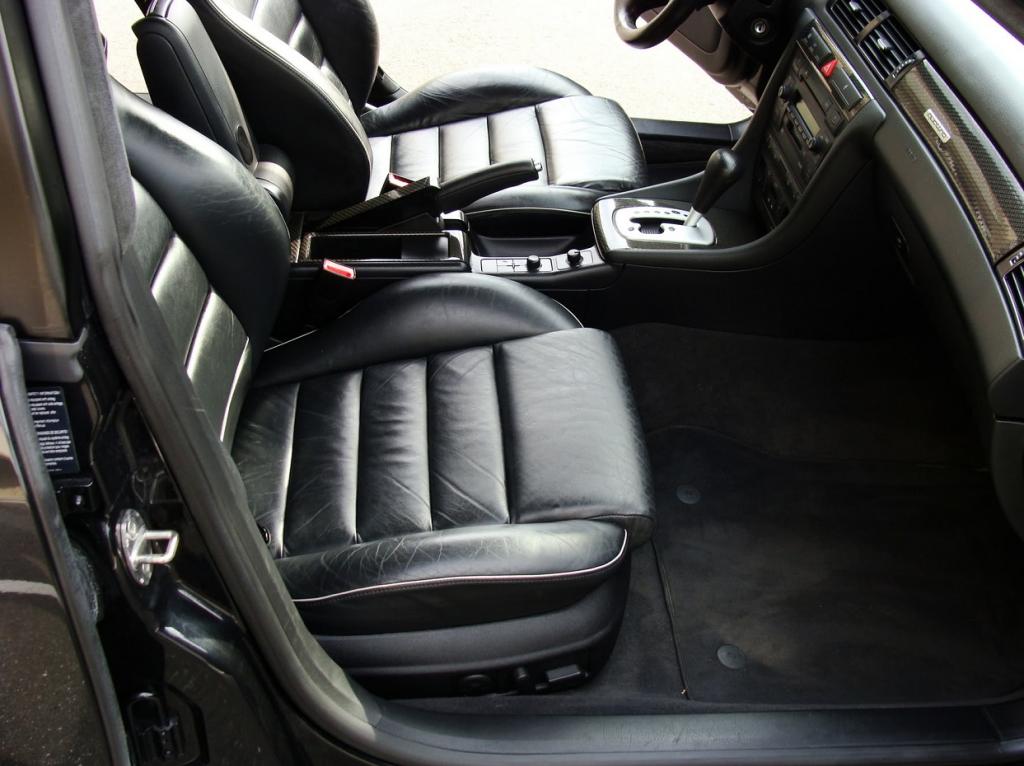 My 2003 Audi RS6 MTM is for sale. I am the third owner and have owned the RS6 for about 3 years. This car was a present from me to me and was appreciated more as a piece of art than a form of transportation. That would explain the low miles I've put on it during our time together (about 4,000 miles). All previous owners are from around Tampa Bay area.

When it comes to maintaining my baby, expenses are never spared, as I like to keep all of my vehicles in immaculate condition. My Ebony Black RS6 is fully loaded with every possible option including:

· Ebony Black interior with

· Alcantara® and

· Carbon Fiber

· Navigation

· Satellite Radio

· Sport Exhaust with Black Tips

· Cold Weather package with

· Solar Sunroof

Additionally, my precious RS6 had some work done by the MTM go-to-guys, Hoppen Motorsport in Sarasota, FL. There, it received the MTM upgrades done. These upgrades increased the numbers to over 500HP and a top speed of over 185MPH. I have never had the desire to find out what 185 MPH feels like as I am plenty scared of the RS6 at regular speeds.

Additional Items:

During my ownership, the following items were repaired or replaced:

Dunlop Sport 245 / 45ZR18 96Y XL High Performance RunFlat Tires
The alternator was replaced
Both Intercoolers were refurbished
Both MAF sensors were replaced
Vacuum lines were replaced
Recall about the fuel tank was also performed at Crown Audi of Clearwater
New Battery was installed by Crown Audi of Clearwater
Oil changed with about 9000 miles before next service

The winning bidder will have ten ( 10 ) business days to finalize the deal, that is two ( 2 ) weeks. Deposit is non-refundable and is to be sent via PayPal. The rest of the funds are to be exchanged at the time of pickup in the form of a Cashier's Check (certified from US bank) or CASH in person.

Please ask any questions you might have.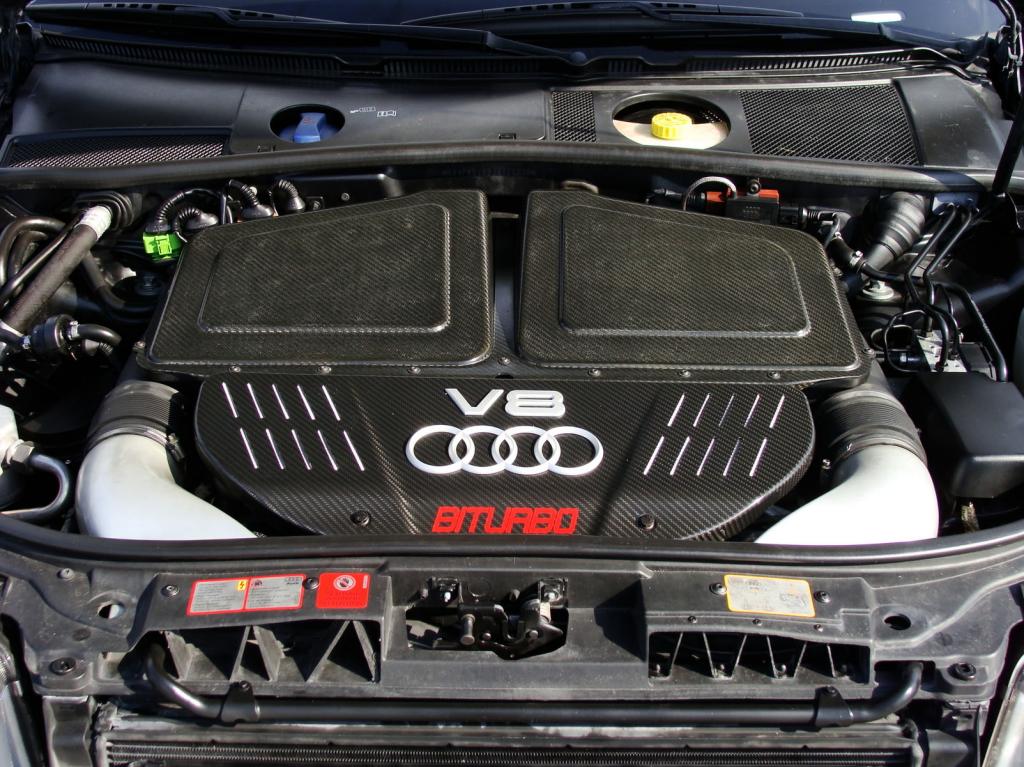 This particular example has been modified by the Hoppen gang with MTM software, giving this car a bit more scoot (as if it needed that). Long term there are plenty of items to be concerned about, but the amount of performance you get for low 20s is pretty incredible. At least on the highway and back roads, this is a car that can keep up with a similarly priced M5, surprise it from most stoplights, and be useable when the sun isn't shining. Sure, you lose the manual that the M5 has, but you gain the best part of 100 horsepower. For some folks, that's what matters more – being able to toast that 911 turbo out of the tollbooth. Having driven a few of these on the track (along with E39 M5s), they're also quite capable of holding their own against an M5 if properly driven, though they tend to run out of brake and overwhelm their tires earlier than the boys from Munich.
We would be remiss in not featuring an RS6 in V8 week, since it's one of the more spectacular versions of a V8 platform that's been available to US buyers in recent history. Ownership won't be cheap or trouble-free, but honestly once the horsepower numbers crest 300, the bills will start adding up on any 10 year old car regardless of the badge that's on the back. If you'd like to take the road slightly less traveled than the E39 Highway, this may just be the car for you!
-Carter