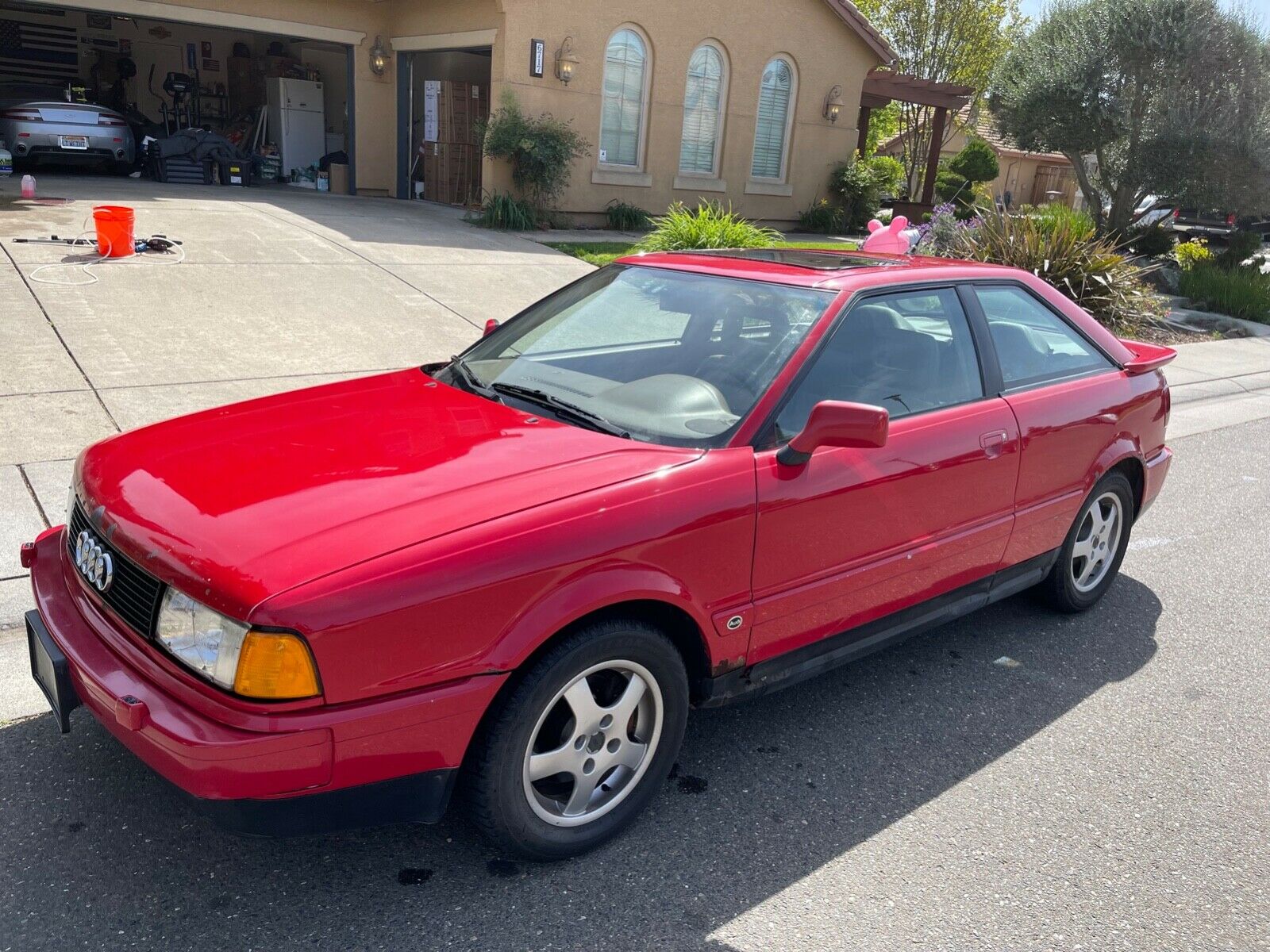 This B3 sold for $4,150 on May 13, 2022.
Time to consider another Audi icon – the Coupe Quattro. Of course, it was quite hard to follow the original act, but in Europe alongside the RR Quattro 20V was the all-new B3 generation S2. Performance was about par between them, but they had intensely different characters. The new car was safer, quieter, more round, and a lot more practical – while the original Quattro had always looked like it had a hatchback, it was the successor that actually had one.
Of course, in the U.S. we didn't receive the S2. The Coupe Quattro made due with a thoroughly upgraded 2.3 liter DOHC 20V motor – the 7A. Deep in the middle of the recession and not fully recovered from Audi's 60 Minutes debacle, the very expensive Coupe Quattro sold slowly. A total of approximately 1,700 of them were imported at over $30,000 each. Considering the cost, the performance was rather soft; the heavy Coupe sported only 164 horsepower and though it was smooth and reasonably quick on the highway, off-the-line performance was lackluster at best. Still, though the internet fora would have you believe otherwise, performance between the U.S.-spec Coupe and original Quattro was pretty similar.
Options on the Coupe were limited to the Cold Weather package, 8-way power seats, and Pearlescent White Metallic paint – two of which are seen here on this Tornado Red '91. '91s also had the upgraded glass moonroof rather than the early steel panel, though they lost the infamous "Bag of Snakes" tubular header early models carried. '91s also gained rear sway bars and are the rarest of the bunch, with only 364 sold in the model year and a further 58 traded as leftovers. This one is probably more of a project than most would want to take on, but let's take a look:
Comments closed