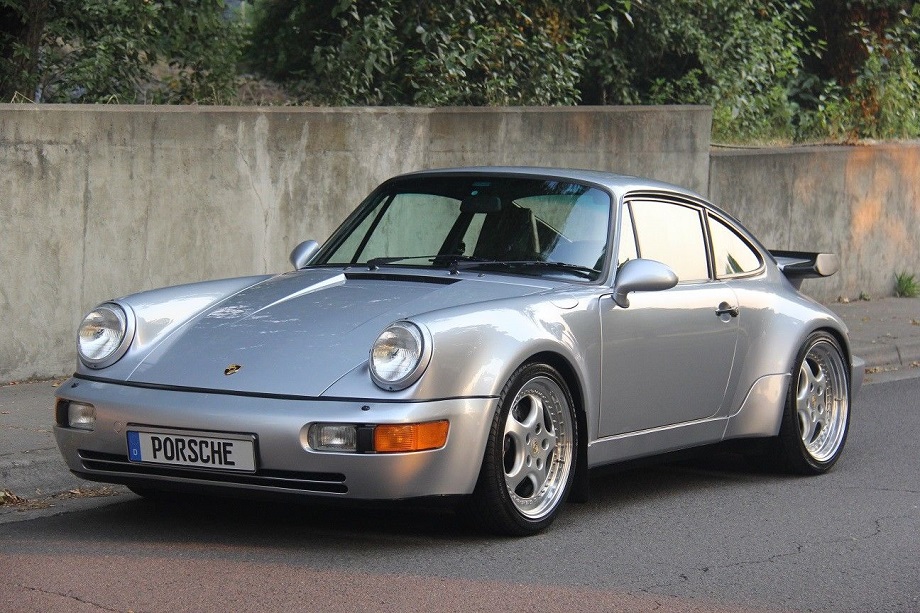 Update 8/2/18: This car listed as sold at $95,400
Here we have a Polar Silver Metallic 1991 Porsche 911 Turbo, located in Oregon, with Black interior and 73,940 miles on it. We don't see the 964 Turbo come around for sale all that frequently, at least not compared with its longer lived predecessor the 930, but for whatever reason I've been seeing some nicer ones pop up for sale lately, one of which appears to have sold quite a bit more quickly than I'd have expected. There are a few up on eBay right now, including the very pretty and gradually becoming less expensive Coral Red Metallic example I posted a year ago, but I chose this one for a couple of reasons.
First, I think Polar Silver looks fantastic on the 964 in general and especially the 964 Turbo. Silver isn't typically a color I prefer on most cars, but Polar Silver is an excellent variant of the color and it just works on the 964. I don't know why, it just does. I also like that this one has a few modifications that should make it just that extra bit more fun to drive. Obviously, how much appeal that work has will vary by buyer, but fun is fun and more power generally is more fun. So why not?
3 Comments