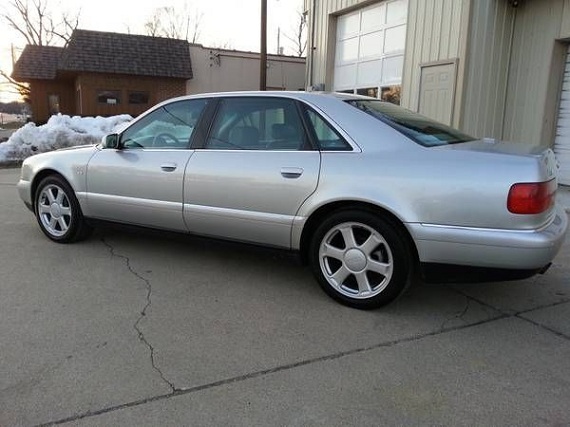 I've not made it much of a secret that I have a bit of a crush on the 2001-2003 Audi S8, and while it's not everyone's favorite business express from this time period I know I'm not alone. Few cars manage to channel the stealth of a true "Q-ship" and balance aggression, luxury and great looks quite as well as the S8 does. As such, I usually spend probably too many hours each week looking for an S8 pondering if I can get the Avus Pearl 2003 I've wanted now for the best part of a decade, or if I'd be better off looking towards a generally much cheaper and more common 2001 or 2002. Then, every once in a while, the thought crosses my mind when I see a nice, clean A8 – do I need the S? I mean, for all intents and purposes, the regular A8 gets 90 plus percent of the S8's job done well and they can be had on the cheap. Plus, as is the case with today's example, you can get the long wheel base model that wasn't available in S form. Couple that with a great looking set of early Euro S8 wheels and you're ready to drive De Niro around: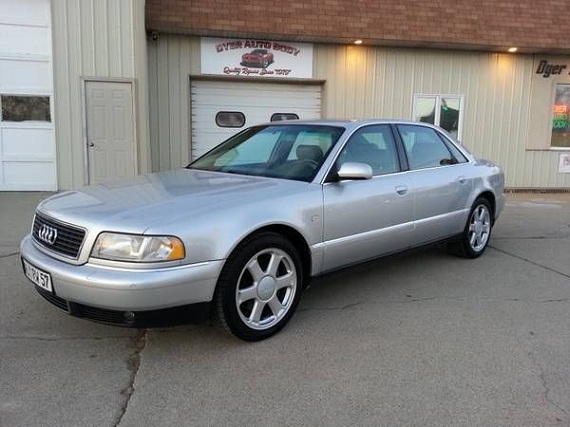 Year: 2001
Model: A8L
Engine: 4.2 liter V8
Transmission: 5-speed automatic
Mileage: 128,100 mi
Price: $6,800 Buy It Now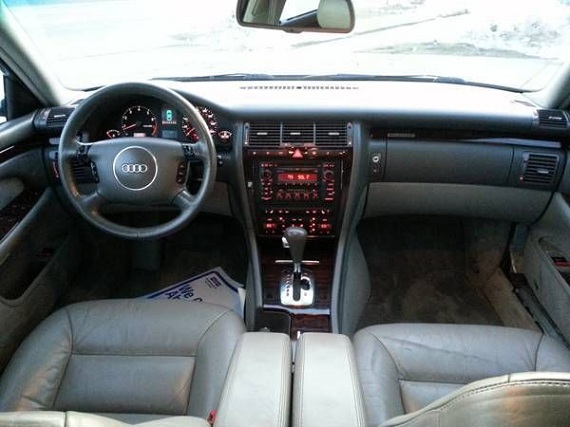 I have a 2001 Audi A8 L with factory 18 inch wheels. I have the original window sticker over 70k new, owners manual, navigation discs, and one key. I purchased another key that I will include but it needs to be cut and programmed. I have owned the car for 2 years and spent over 5k in maintenance and have all the records of work completed. All options function properly except for two. The drivers head rest motor activates but the headrest does not move. There is a YouTube video on how to fix this problem. Also the passenger side rear window works but does not go down or up with one touch. Since it continued to work I never looked into issue.

There are no lights in the dash, motor and transmission function properly with no leaks. The timing belt with water pump and tensioner was done at 109k with the cam and crank seals replaced. The coolant was flushed at this time. The transmission has been serviced at 65k and 122k with the fluid and filter changed. Other work that has been done are the fuel pump, oil cooler lines, alternator, battery, pads and rotors, tires, front half shafts, xenon headlamps, spark plugs, air filter, fuel filter, crank sensor, rear seal on transmission, power steering fluid flushed, brake fluid flushed, and the front 4 lower control arms. Also the previous owner lived in a wooded area so all the drains have been cleaned for the moon roof and climate control system. The moon roof functions properly with no leaks. If I missed something it's in the service record book.

Last year I took a job that requires a 70 miles commute so instead of racking up the miles the car sits and I drive it on the weekends. At this point I'm ready to sell it and let someone else enjoy it. I just changed the oil and filter recently and will include another oil filter and air filter. Also included is a brand new pair of drilled and slotted front brake rotors from Brake Labs. I let the car sit too much and existing rotors rusted and are slightly warped. I will try to get them on this week. If you have any questions please ask and I can send more pictures. Thanks for looking.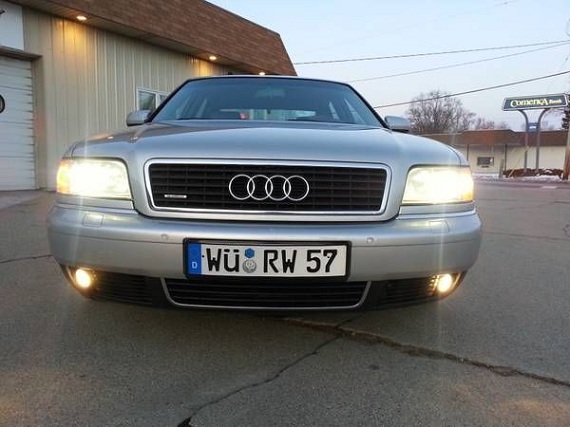 The seller offers maintenance history and it's always great when looking at one of these to see them from an individual rather than from a second-hand dealer or auction house. This car looks both stately in long-wheel base form and slightly more sporty than the average "L" due to those great early "Avus" wheels. I think the fatter-spoke European model S8 wheels actually fit the slightly more portly L well here though I generally prefer the 2001-2002 thin spoke U.S. S8 version. Mileage is about par for these models; typical problems seem to be the transmission which in this case has just been serviced. The long wheel base models command the strongest money of non-S models, and the asking price on this car is no exception; at $7,000, you can find a few not-perfect 2001 S8s for the same amount. Although this car is compelling, in this case the answer for me would still be to wait for the right S8 to come along. Do I need the S? No, but I still want it.
-Carter