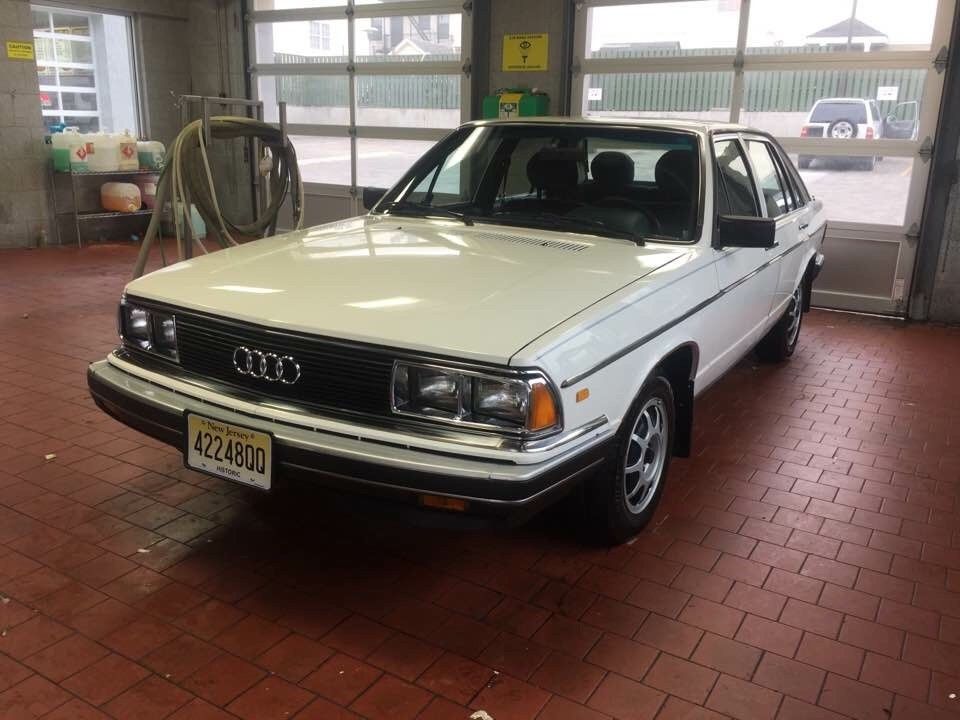 Update 12/2/18: The manual 1981 5000S has been relisted with a reserve auction and opening $6,500 bid price. It bid to $5,100 last time around and I was surprised it didn't sell. Based upon the other Type 43 sales recently, the current listing seems ambitious so we'll probably see this one remain for sale for a bit.
Update 11/11/18: The 1980 5000S sold for $2,600.
I wasn't particularly effusive with praise for the Type 44 Audi 5000S, although it was almost certainly the car which kept Audi's doors open and lights on in the U.S. during the 1980s. Part of the reason that the Type 44 was so successful was that it was a major step forward from the Type 43, a car designed in the 1970s that felt…well, decidedly like it was from the 1970s. It was big, boxy, not particularly efficient and not particularly technically advanced – especially when compared to the model which replaced it.
However, there were some great qualities about the Type 43. It was the model that introduced mass turbocharging to Audi with the 200 5T, a de-tuned version of which would appear in the U.S. as the Audi 5000 Turbo. Audi used that idea to launch the Quattro a bit later, and the rest is history. The Type 43 was also quite a handsome car, though like many from the period its looks were hampered by the DOT-approved bumpers. Although well reviewed by magazines and offering class-leading features and technology, the Type 43 never really sold in great numbers. A total of 163,442 sold here between its 1978 launch and 1983, the last model year before the Type 44 replacements rolled into dealers. That was just a bit better than the C1 Audi 100 had sold here, a car with a less-than-stellar reputation. Clearly, the Type 43 spent most of its time erasing the memory of the C1, and consequently it is important as it laid the cornerstones for the more successful Type 44.
Today C2s are pretty hard to come across, though we do see a regular flow of them across these pages. Today's examples are the more pedestrian (and more common to find) 100 horsepower naturally aspirated versions rather than the early Turbo. Still it's a bit of a treat to get two at the same time, so here we go: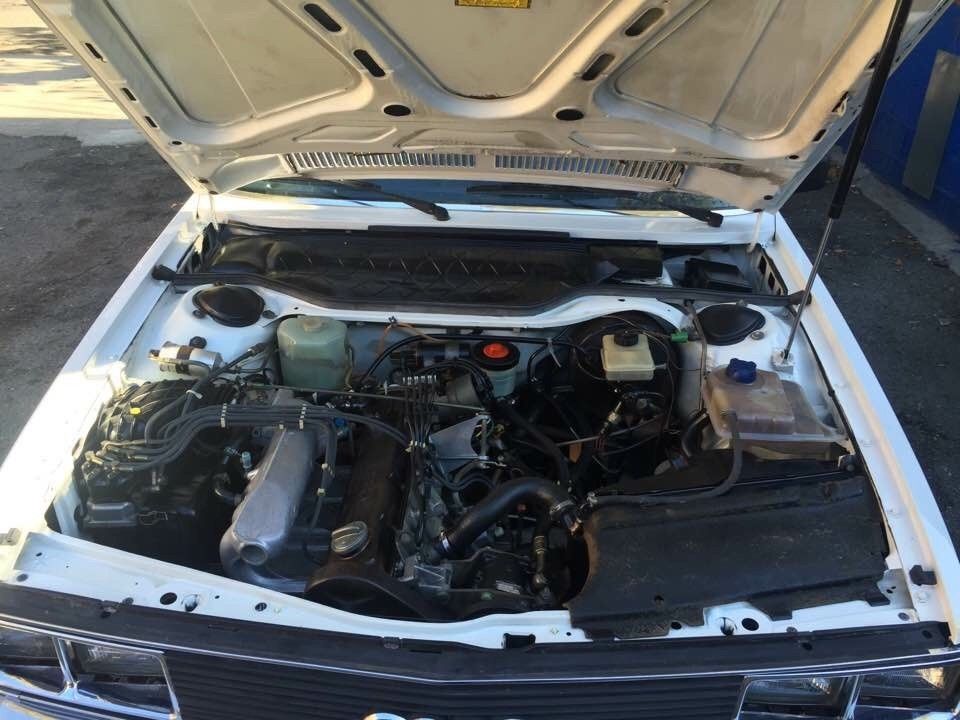 Year: 1981
Model: 5000S
VIN: WAUGB0433BN098604
Engine: 2.1 liter inline-5
Transmission: 5-speed manual
Mileage: 147,000 mi
Price: Reserve Auction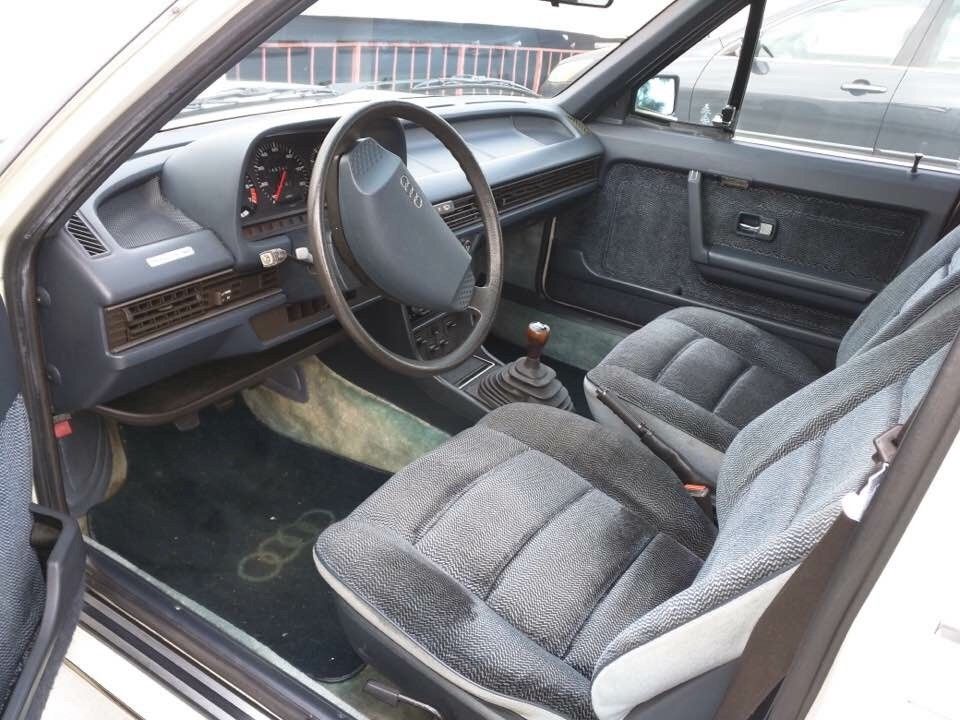 Up for sale 1981 Audi 5000 All original. Purchased it from original owner in California. Clean title, window stickers and a lot of maintenance records from day one. Everything on the car works except radio which is staticky. No rust. Contact me for additional information. Car is being sold as is. SERIOUS INQUIRIES ONLY. deposit of $1000 NONREFUNDABLE due within 48 hours via PayPal. buyer responsible for PayPal fees. Remainder of payment via PayPal or cash only.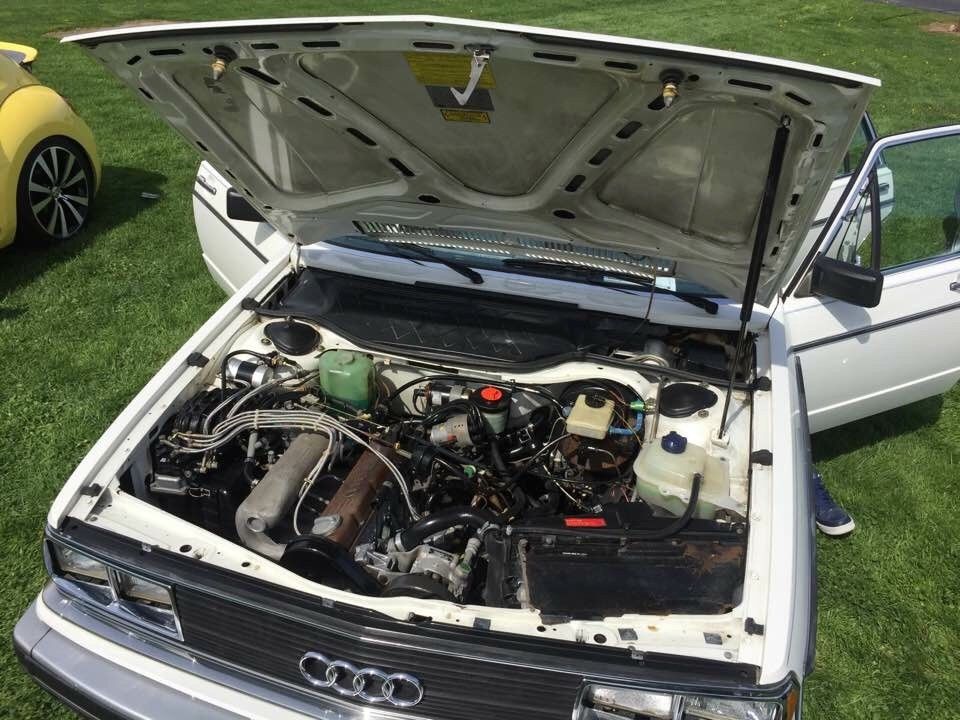 At first glance, I was nearly certain that this was the same Audi I looked at back in April. But beyond the model year difference, immediately one detail really stood out; this one has a 5-speed manual. It's the same Alpine White/Marine Blue color combination though, and it really shines. Though not disclosed, it looks like the car has been at least partially repainted and from the photos looks well done. Under the hood is tidy and could be improved upon with minimal work such as painting the valve cover of the clacky 2.1 inline-5. Bidding is unusually strong at over $5,000 already; usually, well past the top of the market for these cars, yet the reserve is still on! That's a grand more than you'd pay for the lower mile 5000S from April, though admittedly the 5-speed makes the chassis more desirable and is much harder to find.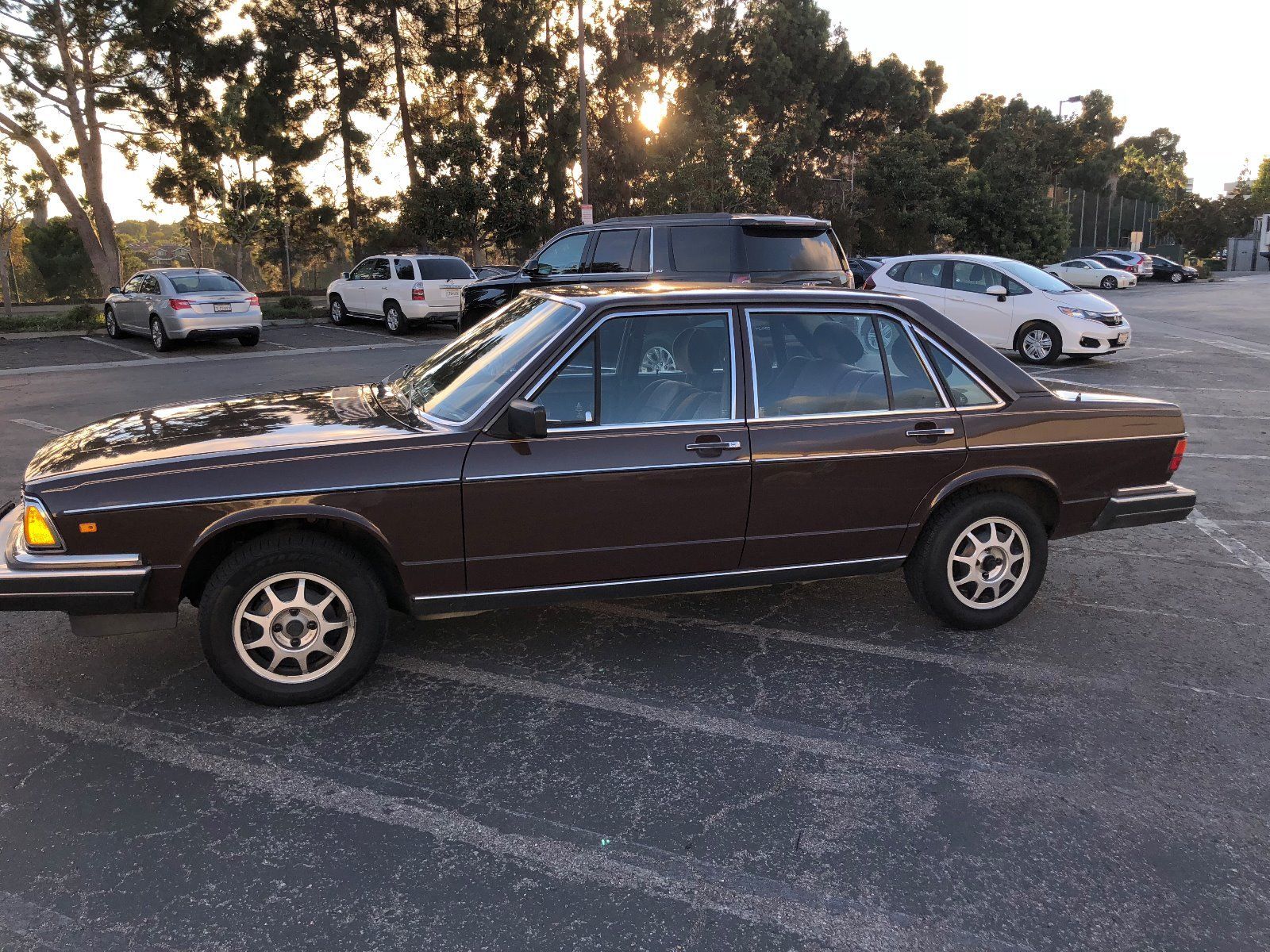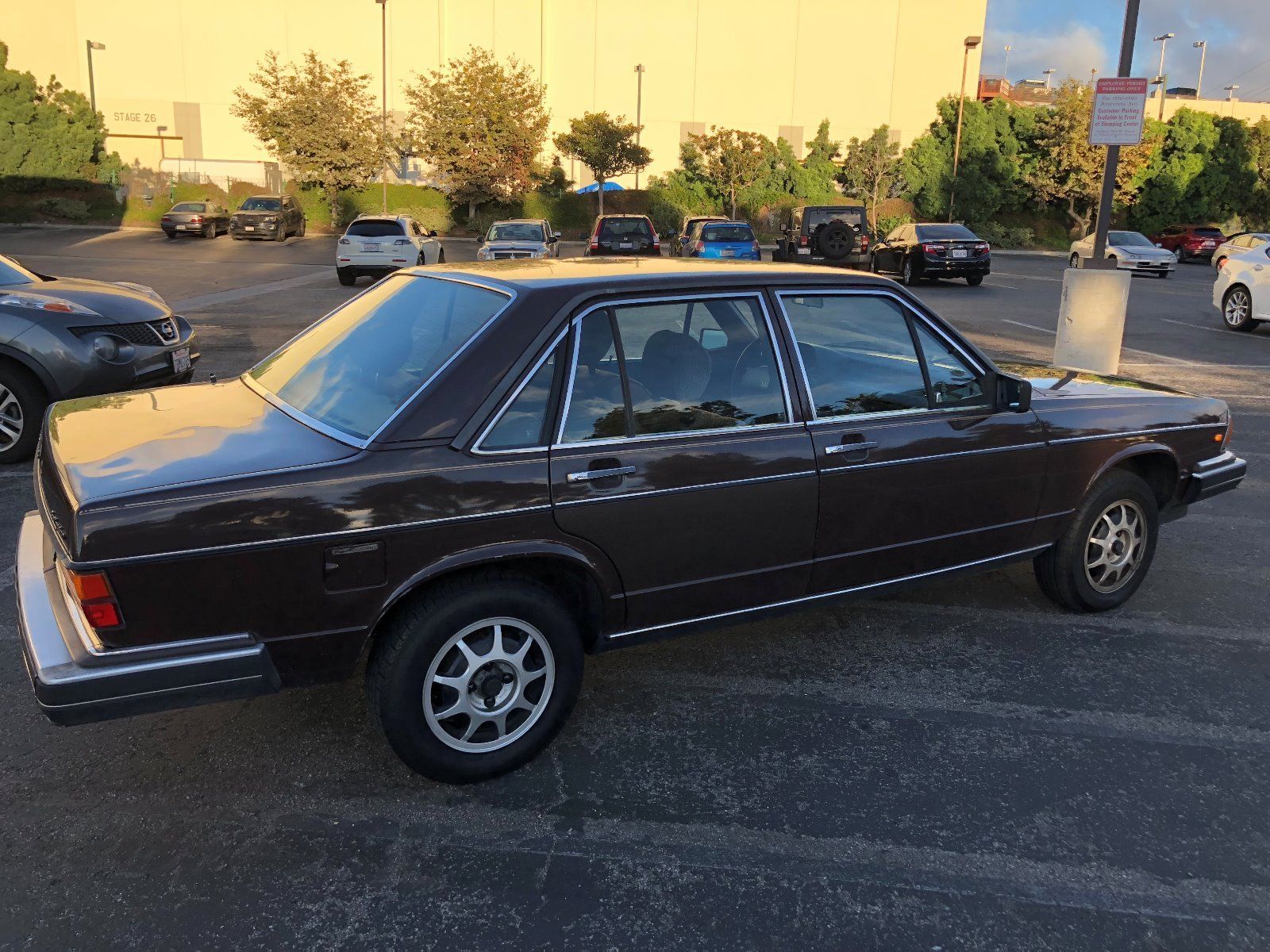 Year: 1980
Model: 5000S
VIN: 43A0064838
Engine: 2.1 liter inline-5
Transmission: 3-speed automatic
Mileage: 55,000 mi
Price: No Reserve Auction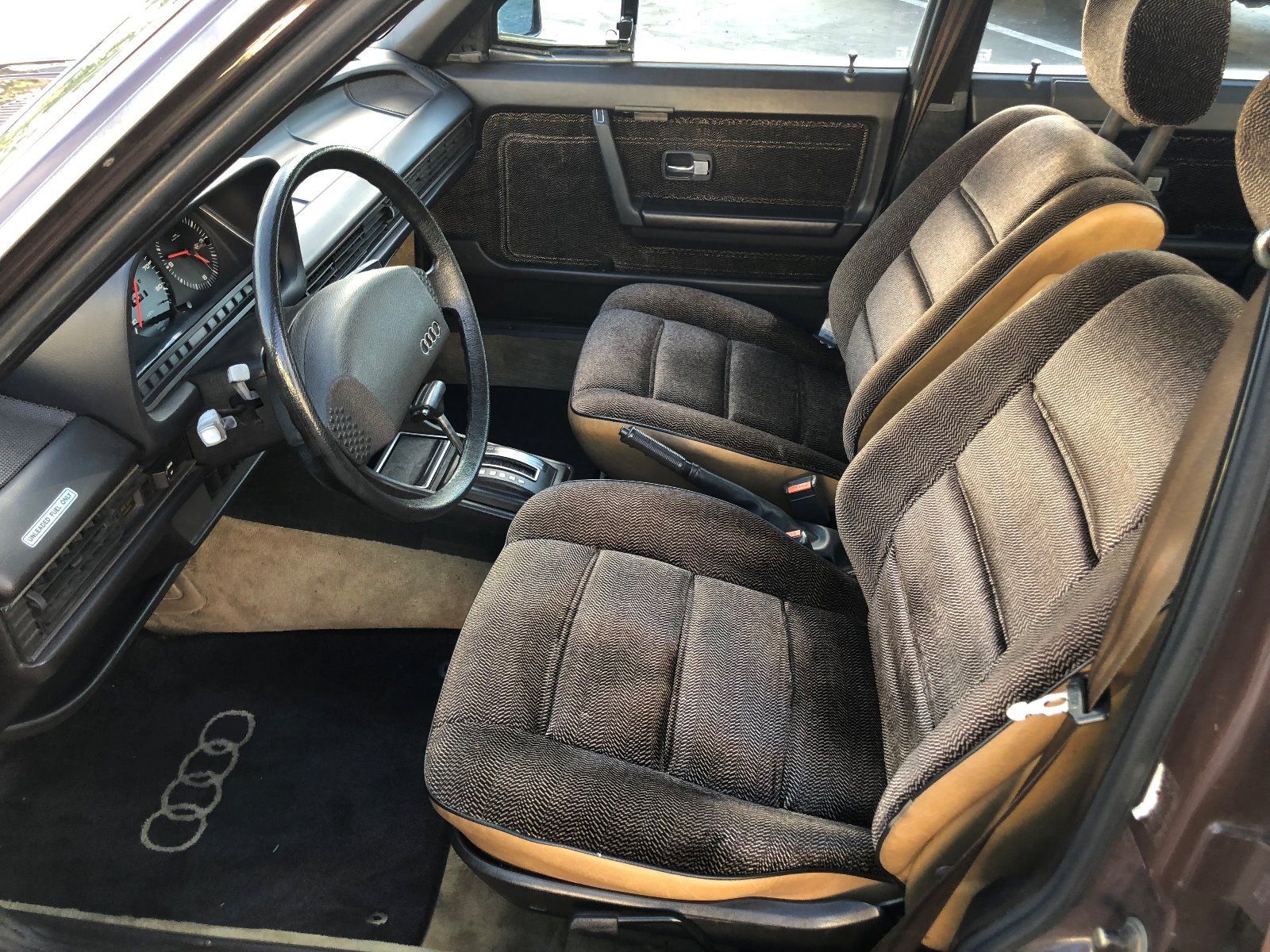 NO RESERVE AUCTION. Rare no sunroof Audi 5000 S.

The Ultimate early stock Audi 5000 S. Runs and handles like very low mileage car. Super tight handling. Very quiet. Runs very smoothly. Transmission is perfect. Car Garaged and very well maintained and fully serviced.

All original. Super Clean. Spent $1500 alone on all new SUPER ICE COLD A/C. Will include this service receipt and all service records from 2013 with purchase.

Newer Bilstein Heavy Duty Shocks. Recent new Brake Booster. Tires hardly worn.

Interior is almost like new. All original paint. Original stock stereo/cassette player.

Original Paint with no touch ups. Still glossy. Some very minor chip spots/blemishes, but this is what makes this car so special in that everything is all original, clean, and not touched up. Like a 1980 time warp.

Original California plates. Very rare car in this condition.

Call/text Brent at 408-821-8324 or email for further info. More pictures available upon request.

Will include brown custom dash cover, an extra 1980 radio/cassette as well as factory new front bumper molding.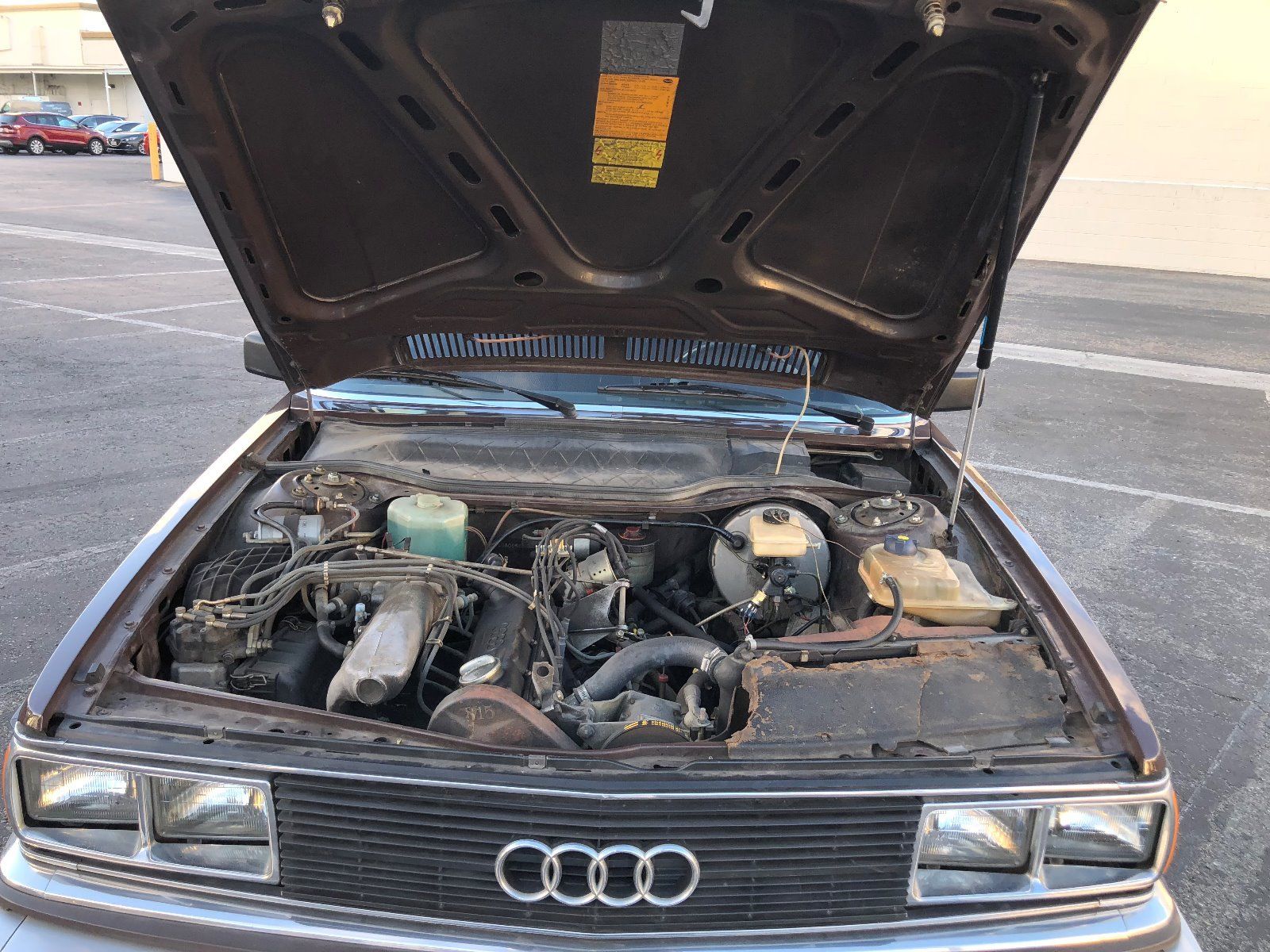 Talk about a 70s look – it's hard to see, but I think this '80 is a Havana Brown with brown velour interior. It's a lot of….well, brown. Still, condition overall looks to be very nice on this survivor and it appears unrestored. As a result, it's not as clean under the hood as the '81 and the paintwork isn't quite as good. Worse, it's mated to the 3-speed automatic, though truth told these are cruisers in either guise. This one wins on originality, low-mileage and popular in today's market 'survivor' look. However, the seller here has recommissioned the air conditioning – a boon considering the lack of sunroof. More winning comes in the form of the auction, which is no reserve. At currently only $2,000, this one is a steal.
This past weekend I turned up at a cars and coffee event, and while these Audis aren't the traditional eye-catchers from the period, I promise that they'd be appreciated and draw attention from the crowd – and both are possibly the cheapest way to do that in 80s German motoring.
-Carter