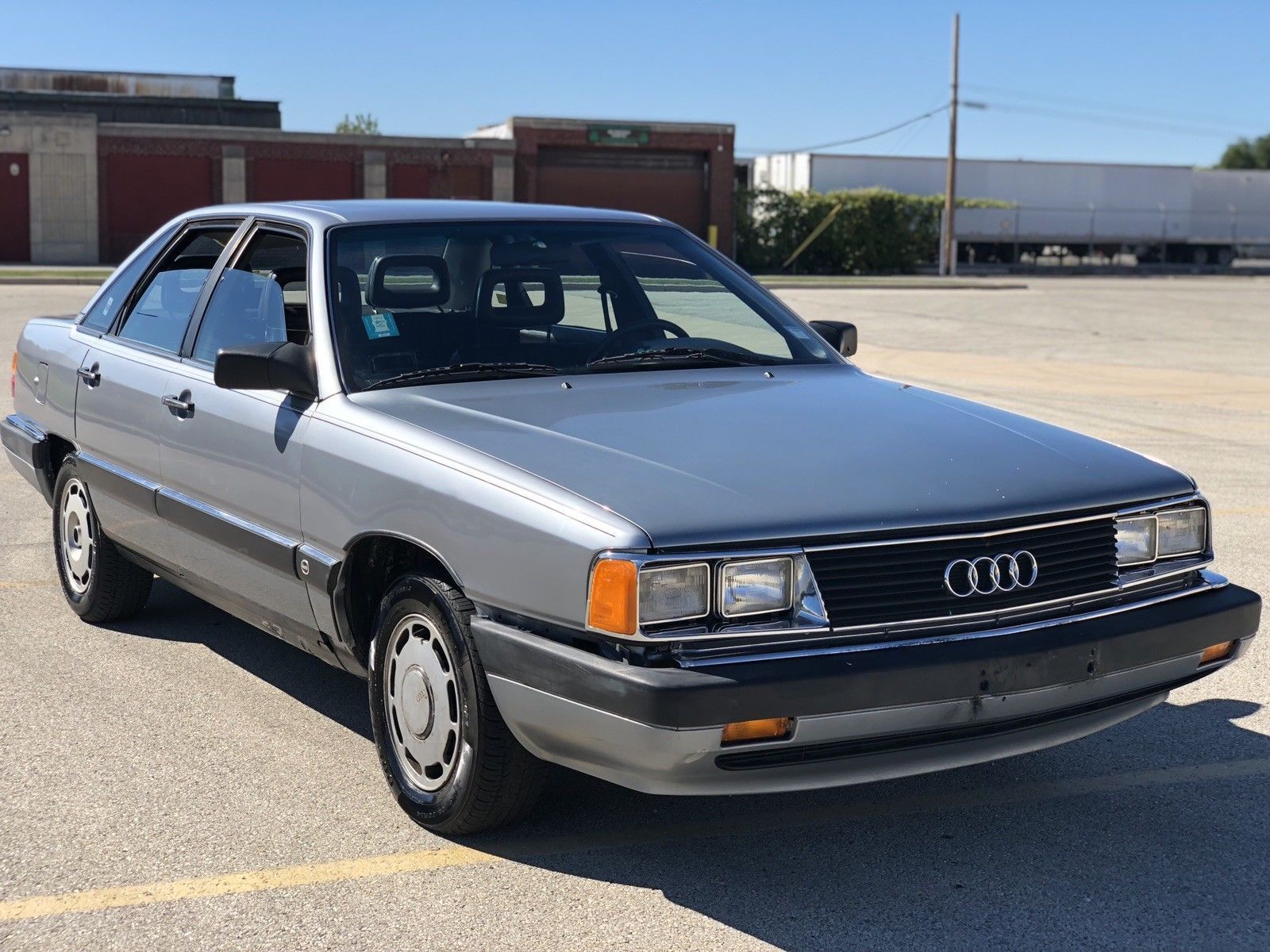 Update 11/11/18: This 5000S was relisted and is listed as sold again at $1,525.
Update 10/3/18: This 5000S sold at $1,325.
Back in May I took a look at a 1985 Audi 5000S. As I said at the time, the 5000S was just about as undesirable as an Audi got from that period for me. Most were boring color combinations with a boring 3-speed automatic and boring performance as a result. But, importantly, they existed. And without them, Audi probably wouldn't have for our market.
Sure it would be exciting to look at a 1985 Quattro. But they only sold 73 of those. The 4000 quattro? 4,897 left dealerships. The GT? 3,586 were sold. In fact, if you combine all other Audis sold in 1985, you still come up short to the number of non-Turbo 5000s that left dealers. At nearly 40,000 spoken for, this car here represents the bulk of Audi sales and the bread-and-butter of the company's appeal in the 80s. In fact, 1985 Type 44 sales were the most prolific of any Audi chassis from 1970 through 2000 in the U.S.. That was why the 60 Minutes sham had such impact on the company. By 1988, the number of Type 44s sold here was down to 10,000 from nearly 50,000 high point of 1985.
But in 1985 the "unintended acceleration" wasn't yet a new item and these were still selling like the proverbial hotcake. So let's take a look at this claimed low-mileage example and see if we can see some appeal today:
Year: 1985
Model: 5000S
Engine: 2.2 liter inline-5
Transmission: 3-speed automatic
Mileage: "24,799" mi
Price: No Reserve Auction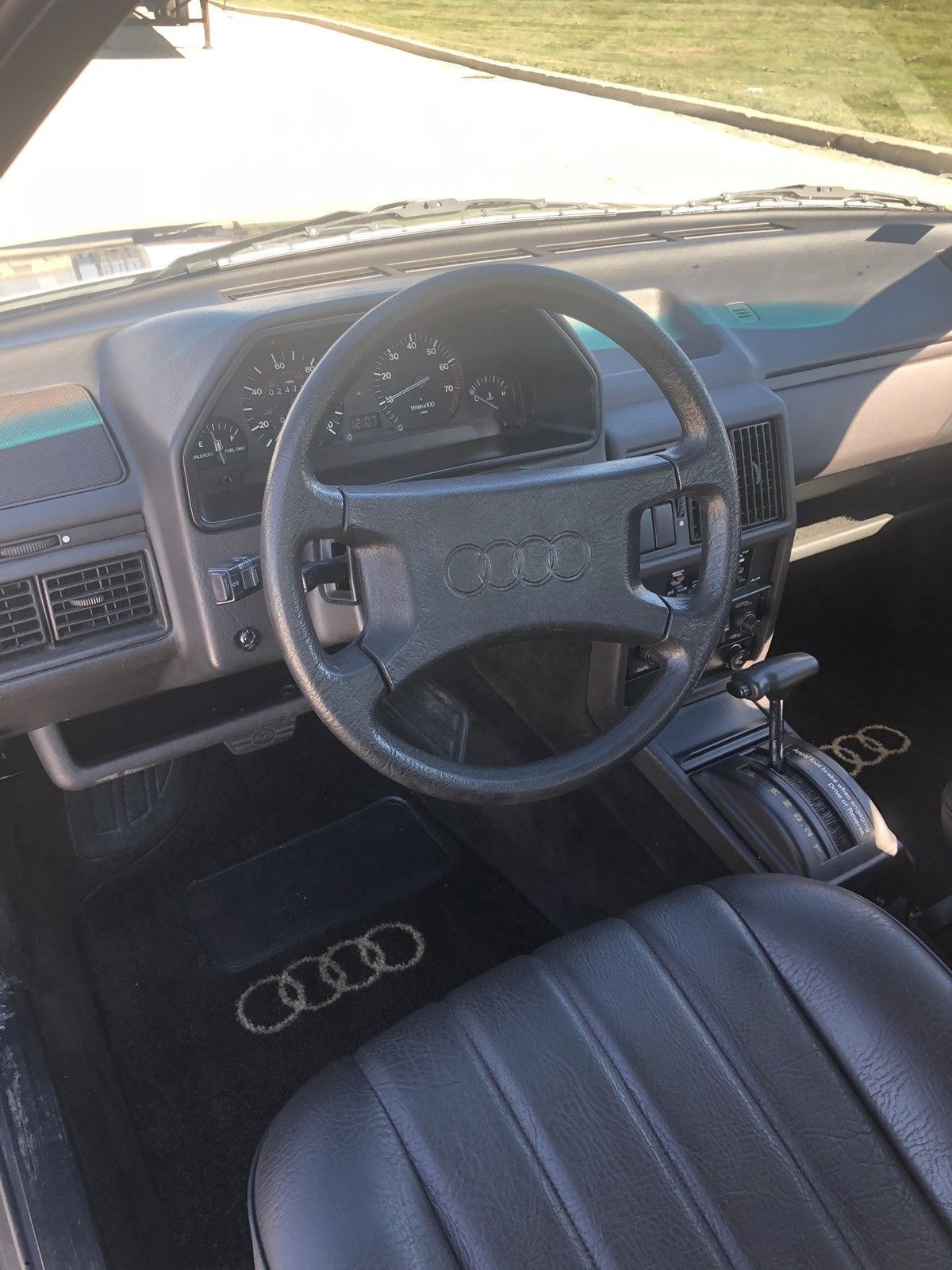 This is a 1985 Audi 5000s. This beautiful Audi is one of a kind! This Audi has 24,790 miles!! Audi has 5 cylinder powered by fuel injection! Interior has no cracks or tears. We can help with shipping anywhere!Buyer is responsible for shipping cost! Or local pickup is Chicago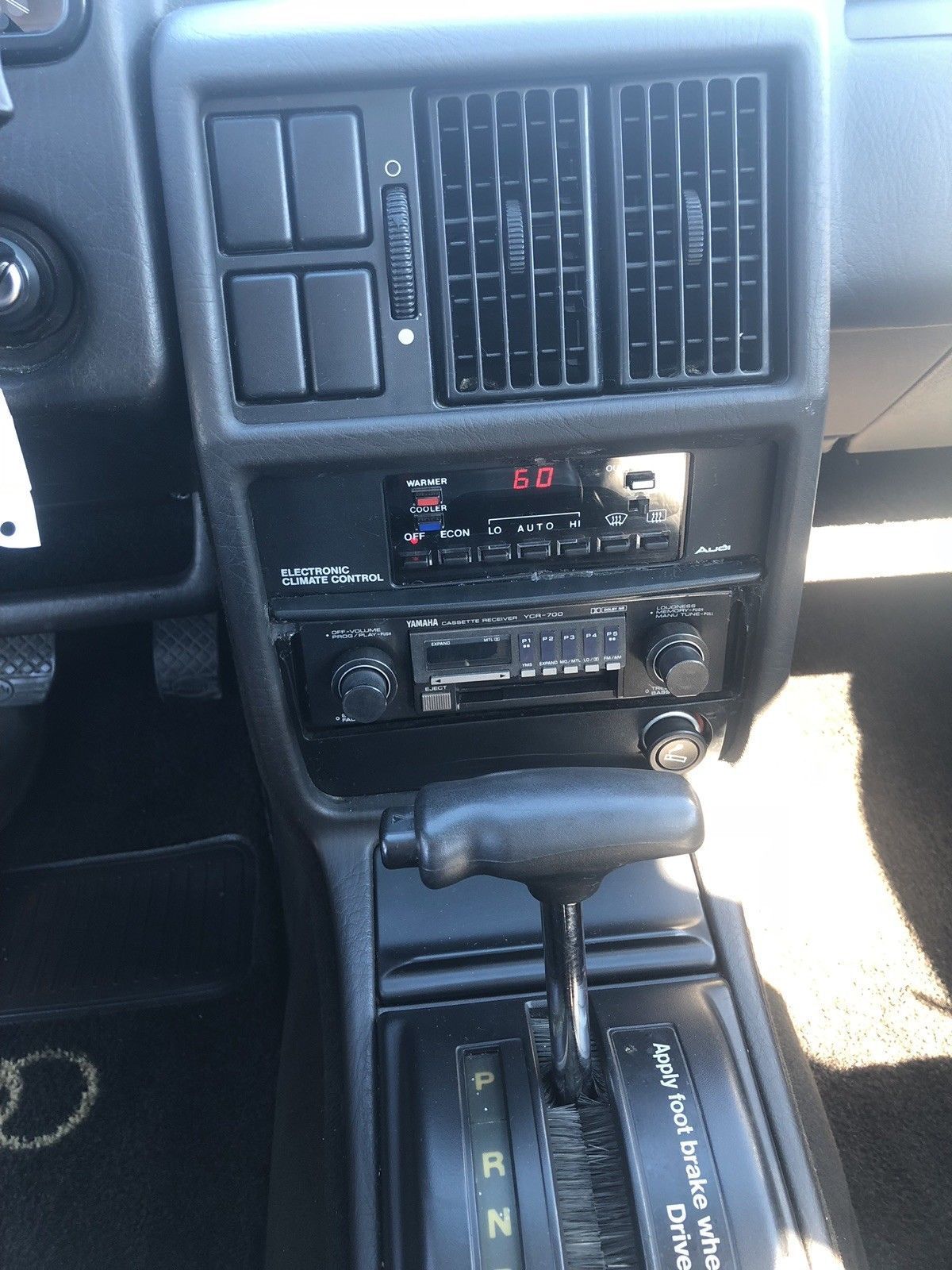 As with the last 5000S I looked at, 1984-85 model years had the unique 4-headlight setup that disappeared in 1986 with the all-glass aero lights. the 'Fuel Injection' badge also disappeared for the '86 year, though there were dynamically no changes to the drivetrain in this period. Climate Control was a Delco unit borrowed from GM and standard on U.S. models. This car has few other options; it's equipped with leatherette which is more rare to see on the the Type 44 than the standard velour, but otherwise it is pretty much a standard example. Condition appears to be very good and mileage is claimed low, but there are still problems. We don't know anything about the history of the car, and while there's not a lot to go wrong you'd still need to do belts, fluids, and there's no indication on the health of the notoriously complex hydraulic system. Worse, the claimed mileage is almost certainly wrong. Look at the odometer and an important clue lies in the mileage reading; the typical half-turned "9" with a rolled odometer means that someone hit the reset on the fly and we can say with a fair amount of certainty that it no longer functions. Condition would indicate mileage isn't very high, but it's still misrepresented. One wheel is missing and replaced by a spare, and one centercap is from another model; both are pretty easily remedied. The auction is no reserve and bidding is surprisingly active, with $2,000 already pledged and a day to go. In my estimation, it's not worth much more than that. The last '85's ask was too expensive at $4,250, and it appeared in better shape without a mileage question and with more desirable leather interior. Maybe $2,500 buys this car and you'll have a unique commuter that should be reliable if it's sorted.
-Carter