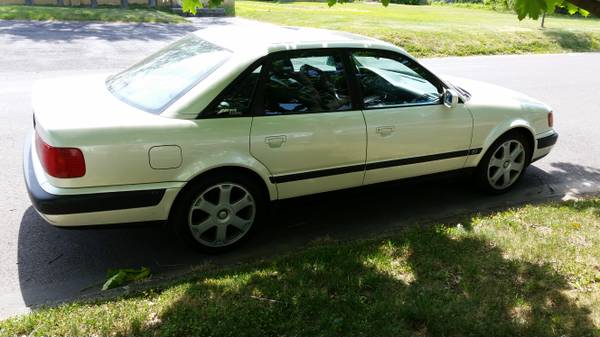 Yesterday, we posted a throwback video to the 1992 Audi S4 review by the television show Motorweek. For me, it was interesting to watch as they went through both the highlights and some of the faults of the now legendary car. One thing they mentioned towards the end really struck me; the original run of 250 1992 units had completely sold out, and they were taking orders for 1993. Mind you, this was at a time where Audi nearly pulled out of the market; to me, this makes the success of the C4 chassis all the more poignant. If the A4 revitalized Audi, it was really the C4 in its varying guises that kept both the fire ignited amongst enthusiasts and simultaneously kept Audi's small foothold in the marketplace – in particular, the C4 A6 2.8 Avant was a particularly successful and popular car. But today we're talking about the model everyone really wants, the S4; following up on my Sprint Blue double post from yesterday, here's a pair of 1993 S4s in Audi's signature color until the end of the 20V run; Pearlescent White Metallic. It adorned nearly every variant of quattro from the original right through the S8, but it's most notable between the 5000CS quattro, 200 20V models and the S4. Which of these pearls would you take home?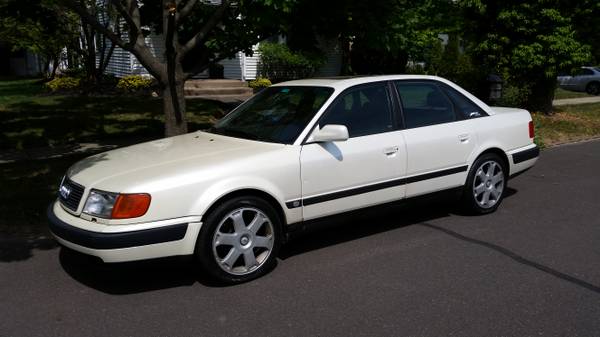 Year: 1993
Model: S4
Engine: 2.2 liter turbocharged inline-5
Transmission: 6-speed manual
Mileage: 201,000 mi
Price: $4,999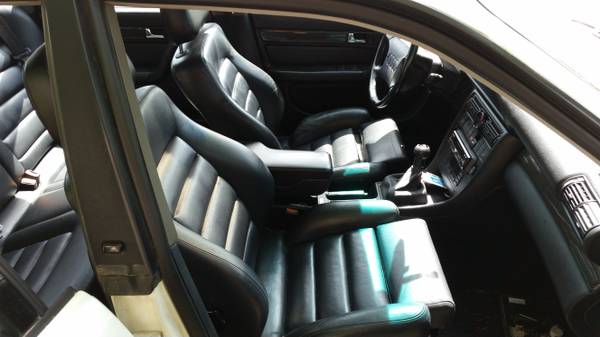 For sale is my super rare pearl white 1993 Audi S4. This is the car that put Audi on the map in the performance car market. This car has a 2.2l 5 cylinder turbo engine and a 6 speed transmission. Timing belt and water pump were replaced at 190000 miles. Cylinder head was also rebuilt at 190000 miles. The car has 3 inch turbo back exhaust, a Spec stage 3+ clutch, aluminum flywheel, Ls2 coils, 7a flywheel, 7a cams and a 7a valve cover E code headlights with HID bulbs. Car also comes with stock wheels and stock 5 speed trans. Also included is a 1/2 inch thick header flange and a box full of weld els to make your own custom manifold. Modified front strut housings for making your own coil over kit. I can also include a set of snow tires if the price is right.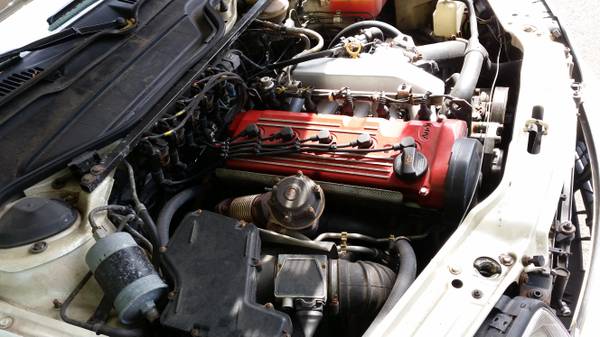 Audi's sales records from the early 1990s are a bit tough to make it through, but figure only a few hundred of these S4s were sold each year. If forced to guess, I'd wager that Emerald Green Mica and Pearlescent White Metallic were the two most popular colors, and there were likely close to or around 100 of each of those colors imported – so yeah, today it's a pretty rare car to see. Mileage is right around par for the course with 200,000 covered, but there appears to be plenty of maintenance to back up the distance covered. The engine was rebuilt and is relatively freshly belted, and there are plenty of modifications from the exhaust right to the 7A cams and upgraded clutch and coils. Outside, European lights are welcome though the B5-spec Avus alloys never look quite right to me on these cars. I'd prefer the original 16×7.5 and lighter Fuchs wheels, or if you have to go big get some early run 18″ Avus alloys from the original S8 in Europe. The interior looks nice and the 6-speed transmission swap should eliminate any potential first gear whine. For the asking price of $5,000, this car looks pretty reasonably set up.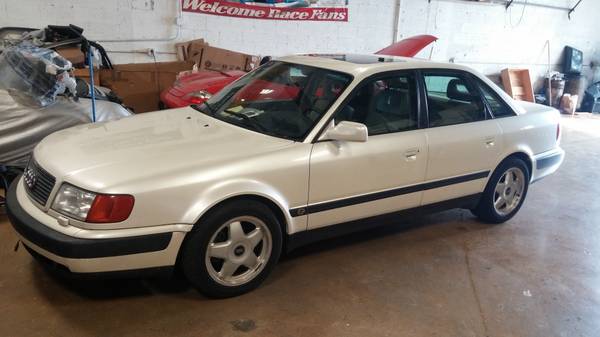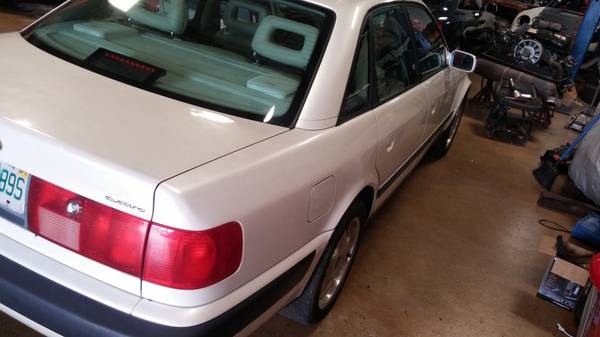 Year: 1993
Model: S4
Engine: 2.2 liter turbocharged inline-5
Transmission: 5-speed manual
Mileage: 172,000 mi
Price: $3,500
this is a 1993 audi s4 five cylinder turbo Quattro w 172000 miles and counting, runs great ,mechanically great,cold a/c ,engine bay exceptionally clean and untouched,clean title,it has 2bennet front and rear adjustable suspension,3 inch exhaust, alum intercooler.
interior is decent w normal wear and tear, outside has hail damage, no rust at all very clean and solid ride,no accidents and all original paint, could be made into a very fast sedan. contact, text me.
show contact info
OHH.. BY THE WAY, ALL OF YOU SCAMMERS TRYING TO RIP ME OFF STAY AWAY ,DONT BOTHER. THE DEAL IS IN PERSON…NO MONEY ORDERS……NO PAYPAL……GOT IT !!!!!…… IF YOURE A REAL BUYER THEN YOU KNOW WHAT TO DO.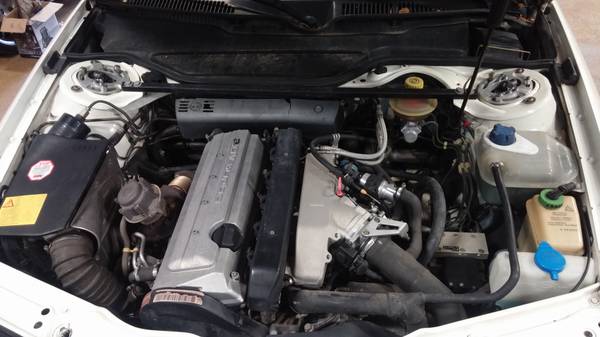 Lower miles and the original wheels are always great to see, though many would probably laugh at the though that 170,000 miles covered would be considered "low". Still, that's only around 8,000 per a year on average. Instead of engine mods, this car has gone the suspension route – with coil over suspension from 2Bennett and an upgraded exhaust and intercooler. Honestly, it's probably how I'd prefer to buy one of these unless the build is really top-notch. The interior on this example is the age-showing Ecru, but outside of that there doesn't appear to be much to complain about – certainly not at the low asking price of $3,500. Uninstalled, the suspension alone from 2Bennett is a $2,000 item, so unless this car is a complete wreck in person it's well worth the asking price. Of the two, it'd likely be the one I chose, too. Which would you prefer?
-Carter