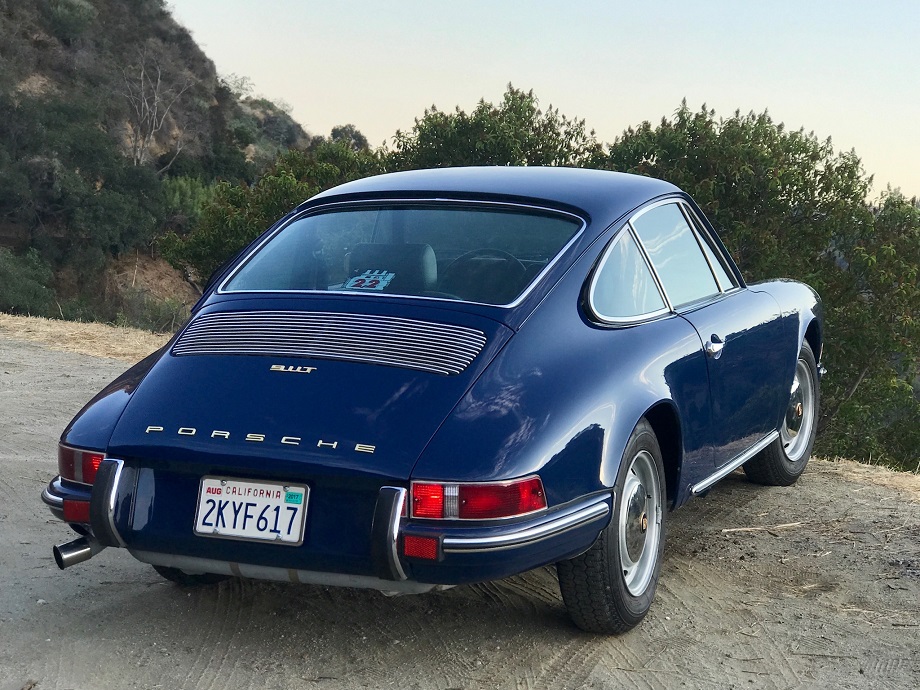 Update 12/24/2017 – The price of the Targa has dropped $10,000 to $89,995.
Believe it or not it's been a few months since I featured a long-hood 911. I guess there haven't been many lately to really grab my attention. So why not double up with two? Albert Blue is a really nice non-metallic blue that was available on these early 911s and as it happens there are two available right now, both from the same model year and same 911 model. But one is a Coupe and the other a Targa. So if you like the color, now you just have to pick your body style!
Let's start with the Coupe: a 1970 Porsche 911T Coupe, located in Alabama, with 69,814 miles on it. It's been fully restored, is numbers matching, and looks great.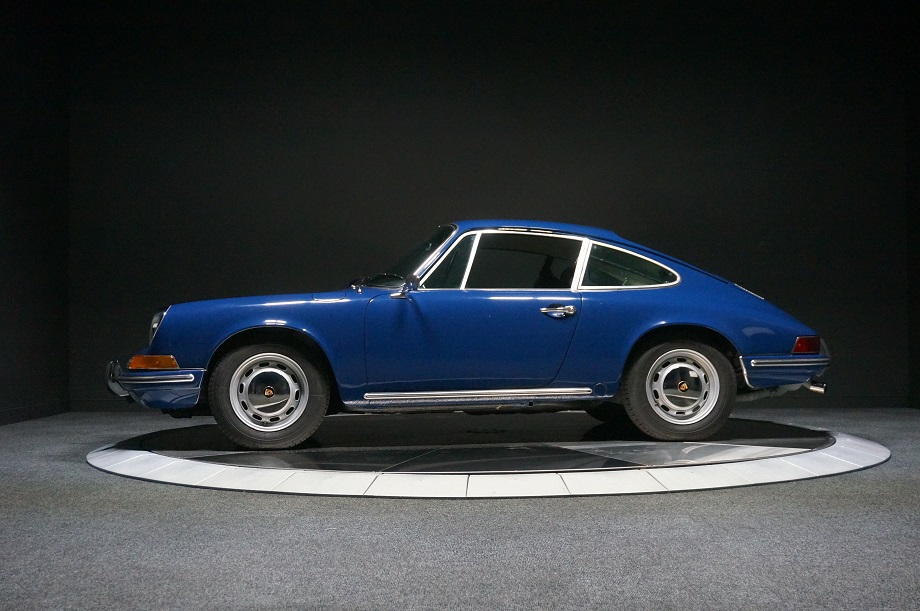 Year: 1970
Model: 911T
Engine: 2.2 liter flat-6
Transmission: 5-speed manual
Mileage: 69,814 mi
Price: Reserve Auction ($77,900 Buy It Now)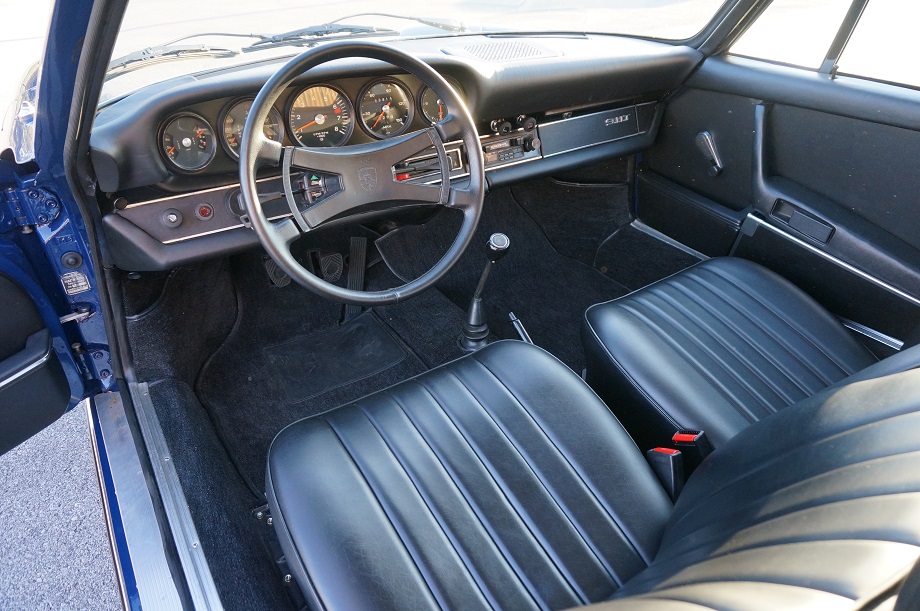 1970 911 T RESTORED, 2 OWNER CALIFORNIA CAR

Coming Soon: Please call for more info.

1970 Porsche 911 T
Albert Blue
California car, 2 previous owners.
Numbers matching, original 2.2 engine
Original 5 speed 901 transmission

Recent restoration including professional mechanical overhaul by Porsche specialist, supporting documents available. A very nice, original California car.

Body is straight, no rust, dry California car from new. The car has been skillfully resprayed once in PPG single stage paint.

Body lines are nice and the gaps are straight and consistent.

New interior, leather wrapped steering wheel, everything works.

The car drives faultlessly and offers no disappointments to the new buyer.

Any inspection welcome. We can assist with overseas shipping.

Feel free to call or text any questions 256.702.5185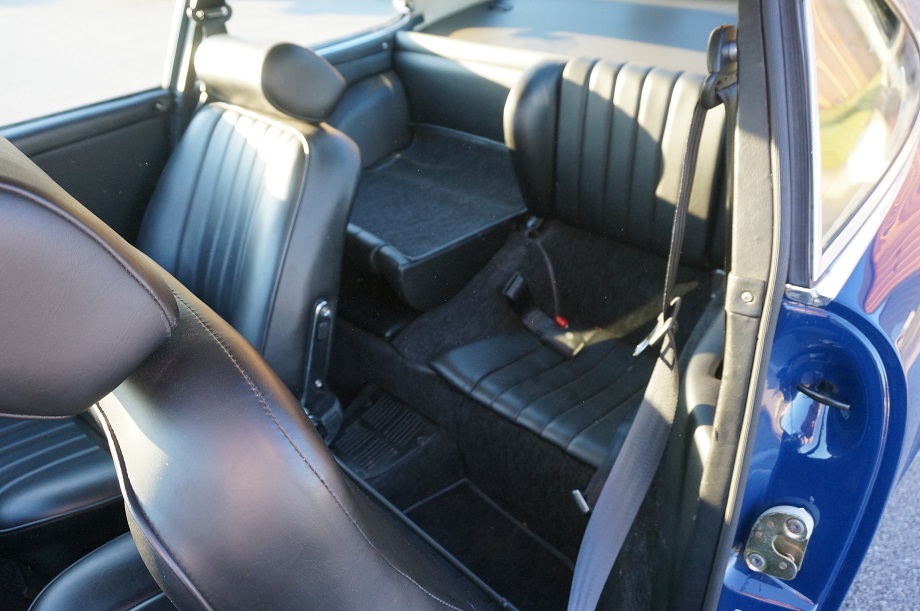 This is a tale of two different picture sets. The pictures taken inside in the showroom really don't show the beauty of Albert Blue very well. It's nice, but looks a little sad stuck inside surrounded by darkness. Get the car out into the sun and things change quite a bit and that brilliant blue paint is given an opportunity to properly shine. It looks lovely and on this Coupe in pretty nice shape. The interior is new and looks good as well, especially the seats, though the passenger door either suffers from a few scuffs or there's something on the camera lens. A closer look should clear that up, but in general I like this 911T. The BIN price of $77,900 isn't too bad either, though certainly on the high-end for a restored T.
What if you love the color but want a more open feel for your driving? Fortunately, we've got you covered: here's a 1970 Porsche 911T Targa, located in California, with 93,240 miles on it. Like the Coupe it's been restored with new paint and interior and is numbers matching.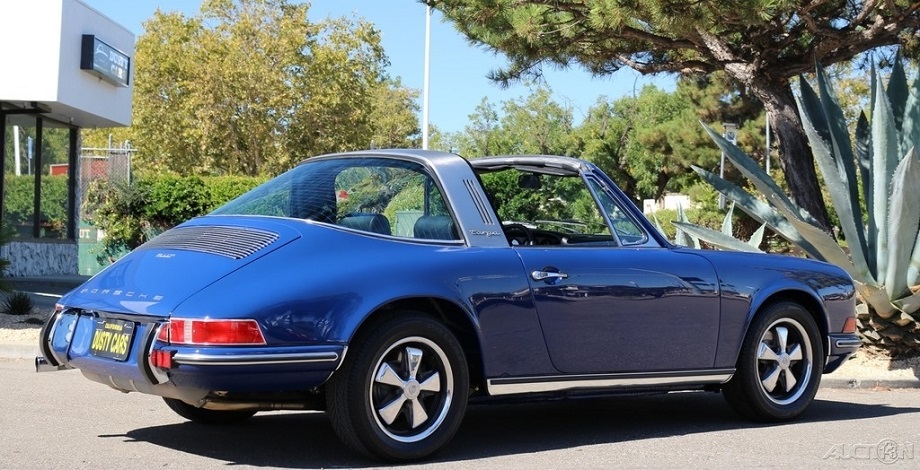 Year: 1970
Model: 911T Targa
Engine: 2.2 liter flat-6
Transmission: 5-speed manual
Mileage: 93,240 mi
Price: $89,995 Buy It Now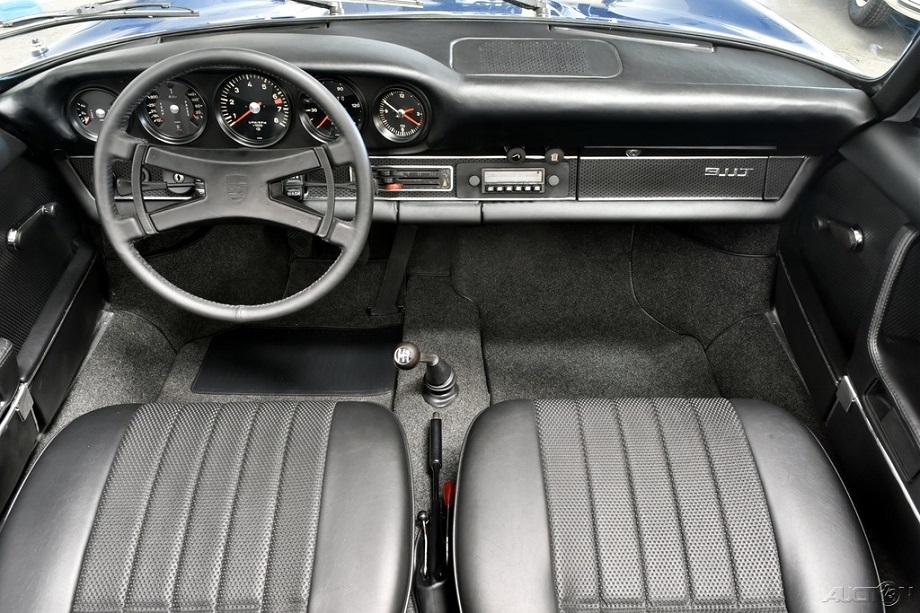 1970 Porsche 911T Targa: Rare Albert Blue/18 color code; factory original metal; factory original undercoating; garaged California car; all numbers match (engine, transmission); original window sticker. Excellent factory body gaps, all-new body seals throughout. New interior done to factory specifications; new tires; runs and drives well. We go to extents to document our cars in pictures and provide the most transparent listings on Ebay. Please study the pictures carefully rather than requesting descriptions. Please complete any inspections or ask any questions prior to bidding or committing to buy the car. Thanks for the interest!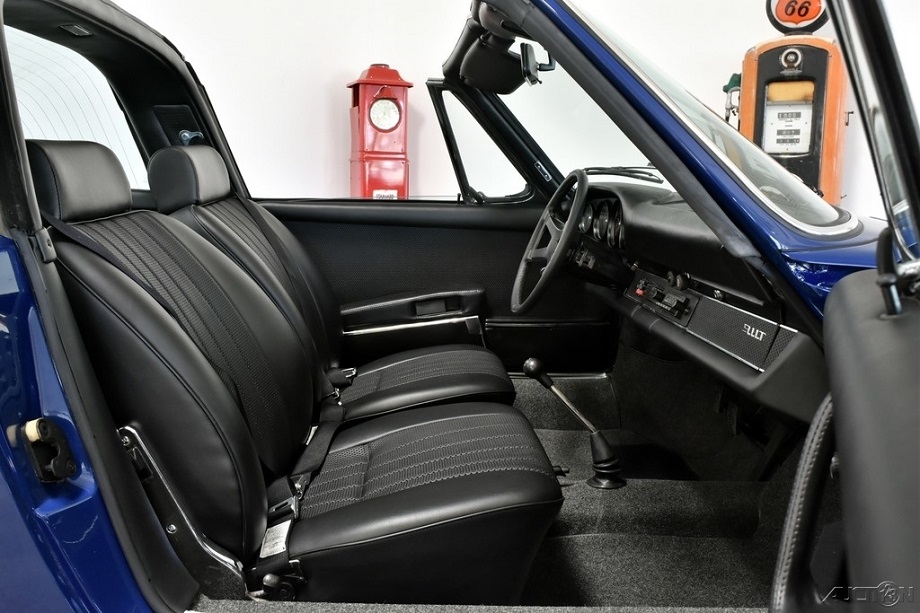 Of the two, this Targa shows its colors quite a bit better. It strikes me as the one in better condition as well, though that's probably splitting hairs a little bit as each looks good. As is typical of this seller we are provided with high quality pictures of just about everything we could ask for, including what appear to be some of its original sales documents. From what we can see it looks like this 911 hasn't even seen the road since its restoration was completed. Or, at least, it hadn't seen the road when the pictures were taken. There's no dirt to be found and the Albert Blue paint has great pop to it.
They've attached a high price to it though and if I thought $77,900 was on the high-end, then $99,995 is certainly high. I usually expect original paint for a 911T to be priced this close to $100K, but I'll admit this one does look really good. We'll have to see if buyers agree.
Two nice looking early 911s, one with a fixed roof and the other with the wind in your hair. I'm a Targa fan and the Targa looks the better of these two 911s, but it's mighty hard to ignore a $20K price difference.
-Rob