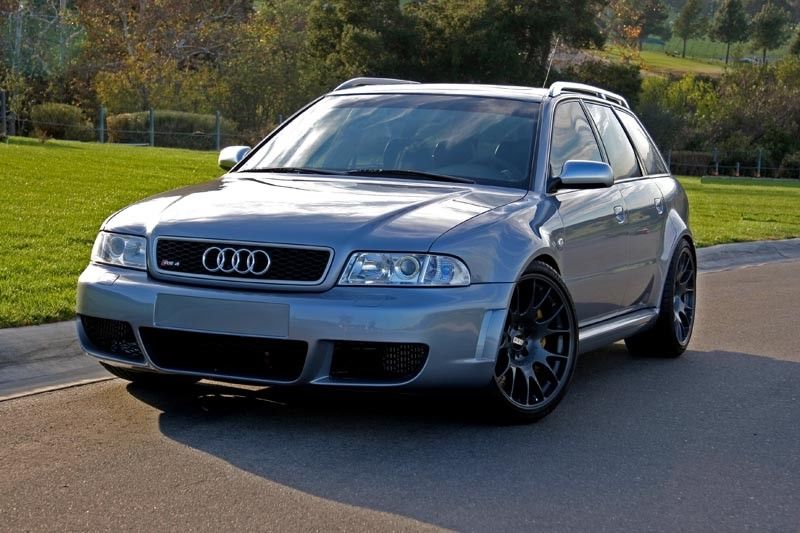 From time to time, we look at European-market cars. Considering the number that were brought here through 'Grey Market' channels, we actually get to sample the more original versions of these cars on a semi-regular basis. But that pool of Euro candidates dries up once you crest the 1986 model year. And for that, you can thank the 'Fed' and their kill-joy laws, right? Well, sort of. But left to their own devices, they likely would have never done anything. So why did the government get all antsy in the mid-80s to put an end to importation of what amounted to a pittance of cars? For that, you can thank Mercedes-Benz.
It turns out that Mercedes-Benz was more than anyone annoyed by the second-hand importation of its more powerful and prettier European-specification cars. To a lesser extent, BMW was also losing market share, and the two importers – who, it should be noted, paid a fair amount of money to the government in importation duties and taxes on the sale of their cars – claimed they had lost in the vicinity of 50% of their sales to the alternate European crowd. Now, in a true 'Free Enterprise' market, one would have looked upon these complaints and said "Well, Mercedes and BMW, produce better cars at a lower cost for your consumers and you'll solve the problem!" But, of course, the United States is not a free enterprise market, and there are lots of regulations and rules which have been in put in place in part by high-paid lobbyists for certain industries. Mercedes-Benz and BMW had these lobbyists on their side, and the importers did not. As a result, in 1988, the Motor Vehicle Safety Compliance Act was passed. Also called the Imported Vehicle Safety Act of 1988, it's what you know better as the '25 Year Rule', which basically excludes you from individually importing any car on your own unless it's really old. Many of the perfunctory reasons behind the "safety" aspect of H.R.2628 – they didn't have DOT-mandated safety headlights, the bumpers didn't meet U.S. regulations, they weren't emissions compliant – have since been eliminated, but the law remains. Even if the car is effectively identical to what's sold here – and many of today's Euro cars are – while it's possible to petition for an exemption for certain models, it's neither easy, nor is it cheap. And that means that since 1988, fans of the hottest models have an agonizing 25-year long countdown until it's "easy" to import a car they want. And even then, it's not really very easy, so most U.S. based fans even if they claim they're interested are just too lazy to actually go through with it.
So that leaves it to a few official importers to go through the not unsubstantial task of locating a car, shipping it overseas, paying heavy duties, and filing all of the paperwork associated with importation. And you can, despite what many claim, legally import car newer than 25 years old to the U.S.. It'll just cost you:
Year: 2001
Model: RS4 Avant
Engine: 2.7 liter twin turbocharged V6
Transmission: 6-speed manual
Mileage: 34,000 mi
Price: No Reserve Auction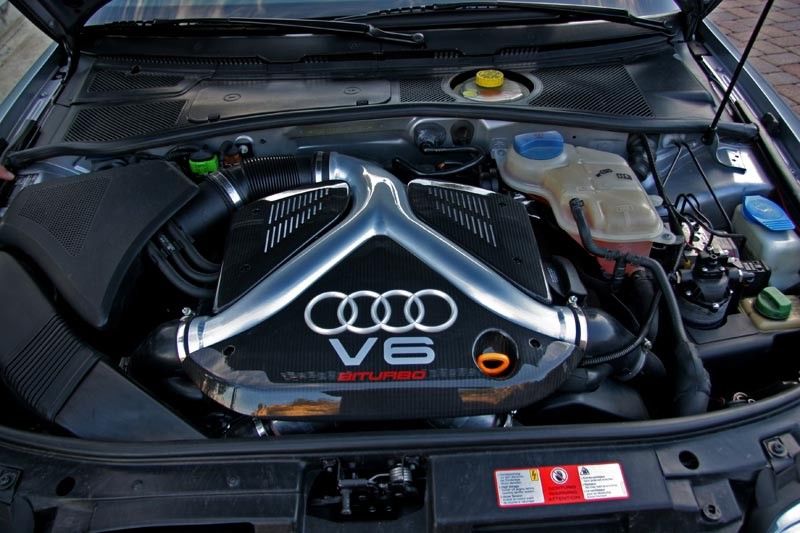 This is a very rare opportunity to own the legendary B5 RS4 Avant in Avus Silver & silver alcantara. This is 1 of about 7 legally imported RS4's into the US in 2002 by the original owner and is currently registered in CA These cars were specifically built by the GmbH Audi Quattro sport division in 2001 with a total of about 6030 units made. I am an Audi enthusiast & the 12 year second owner with all the service & documentation paperwork. Vehicle has a total of 34k miles with many upgrades and is maintained by WMS in Van Nuys, CA. Some of the upgrades on the vehicle are, RS6/K04 hybrid turbos, MTM turbo-back exhaust with high flow cats, WMI injection, ER Intercoolers with carbon fiber shrouds, Larger oil cooler, Tuned by WMS to 530HP using #60 injectors, Full STaSIS close ratio transmission & center diff, Bilstein PSS9 coilovers, Movit 6 piston brakes F&R(same as Porsche GT3 Cup car), 19 X 10 BBS CH wheels, RNS-E Nav unit. Please note due to Ebay and VIN requirements, Vehicle is listed as 1980 on ebay. vehicle has a clear 2001 CA title and all USA & DOT documents. Many of the factory parts removed are avail including exhaust and wheels. The clear tail lights and side ring stickers have been removed as of Nov 2017.
Seller can help with inspection and shipping.
Vehicle does come with limited warranty. Please contact seller for more information.
For your pleasure you can see this legendary Rs4 in action https://youtu.be/rGL0aaiEZos
Thank you!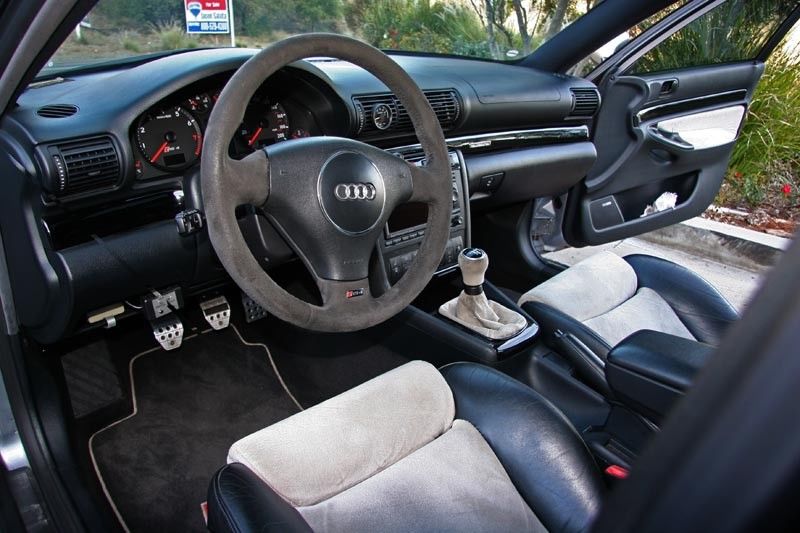 So what's the delta of value between a B5 RS4 Avant marketed in Europe versus one here? Well, a few months ago I took a look at this Imola Yellow example. It had more miles and okay, it was right hand drive, but it was also for sale for the equivalent of $28,500. That's only about one third of the asking price of today's RS4 Avant. That would leave you the best part of $40,000 to pay importation fees and Fed fees. Could you find an importer willing to take a lot of your money to pull that off? Yep, I'm pretty sure you could. We've also seen an RS4 Avant on this side of the ocean and in the same color and mileage as today's. The price? $44,000 at the time, again leaving you a healthy margin to pay the Fed.
So is today's car worth the premium? Well, it's got a lot of upgrades – most of them very expensive upgrades. In fact, if you total up just the original cost of the upgrades I bet you'd come close to the price difference between the Canadian RS4 and this one. If it were mine, I'd prefer the stock one and the price savings – especially because for about the asking price of this RS4 you can get a 13 year newer and quicker 2014 Audi RS7. But the seller has also dropped their price over the past year; when I originally spotted it, the seller was asking nearly $100,000. Even at the 30% price reduction that today's auction offers, were I serious about an RS4 I'd be scanning mobile.de for one like this Nogaro Avant for $15,300.
-Carter