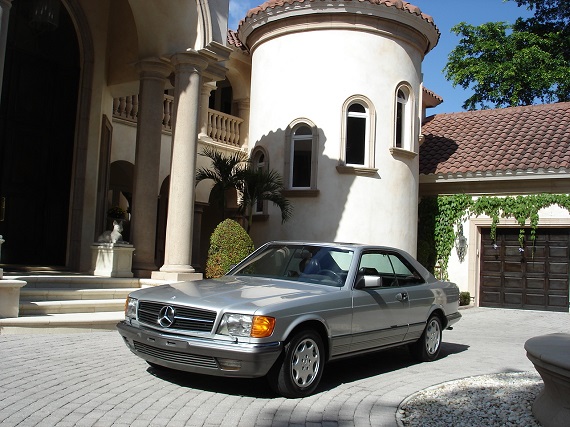 In the early 1980s, both BMW and Mercedes-Benz offered big coupes based upon sedan brethren. But to get the performance that matched their looks, before 1985-1986 you needed to look towards the "Grey Market" to get the hotter original specification motors. For the BMW 6-series, that meant the 635CSi jumped from 182 horsepower to 218, with 10 lb.ft more torque, too. But the Mercedes-Benz SEC was the big jump in power, with 27 horsepower more than the 380SEC but a massive 67 lb.ft of torque added. Coupled with lower weight, better headlights and slimmer bumpers, today these Euro editions are still quite popular and highly sought. Today I have two to face off; are either worth the high asking price for the ticket of admission?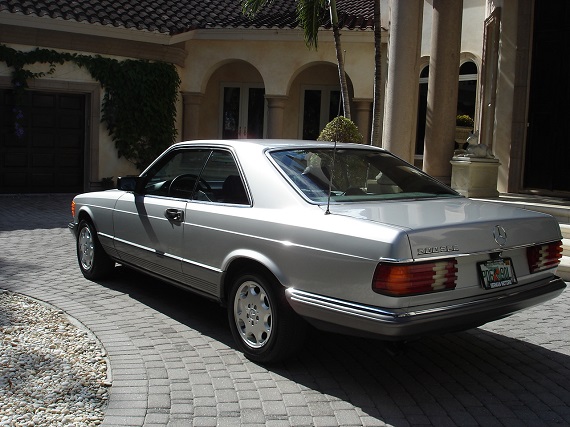 Year: 1983
Model: 500SEC
Engine: 5.0 liter V8
Transmission: 4-speed automatic
Mileage: 30,700 mi
Price: $16,900 Buy It Now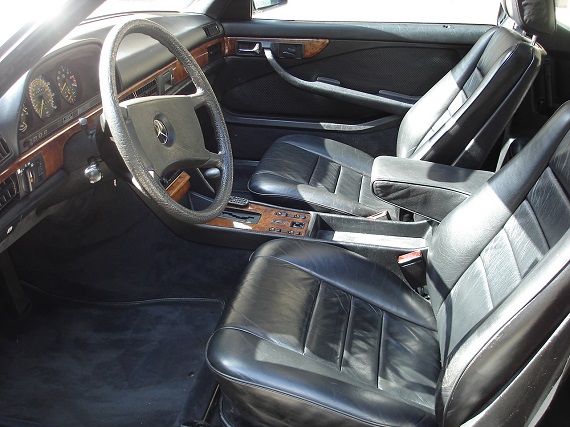 THIS IS AN AWESOME LOOKING AND PERFORMING 1983 MERCEDES 500SEC. ONE ORIGINAL OWNER FROM NEW. BROUGHT FROM GERMANY TO THE US IN 1984. STILL HAS ORIGINAL TITLE. LOOK AT DETAILED PICTURES, CAR WAS ALWAYS GARAGED AND PAMPERED, NEVER SMOKED IN. HAS ORIGINAL BECKER RADIO IN TRUNK. FEEL FREE TO CALL ME AT 239-250-3003 WITH QUESTIONS OR EMAIL ME. THIS IS A MUST FOR ANY COLLECTORS PORTFOLIO. ORIGINAL 30K MILES. WHERE DO YOU FIND SOMETHING RARE LIKE THIS. VIN# WDB12604412002323. ASSIST WITH SHIPPING TO YOUR HOME OR PICK YOU UP FROM FT. MYRS AIRPORT. WILL ALSO SHIP TO EUROPE. WIR SPRECHEN DEUTSCH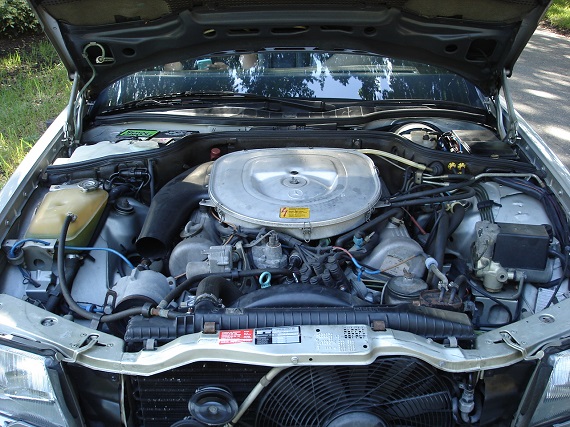 Modernized for a 1980s world, the W126 provided a fresh face in German luxury while retaining the great designs that made Mercedes-Benz world famous. With the newest examples well over 20 years old, these have moved firmly into classic status and prices have steadily been on the rise for excellent examples. This European market 500SEC seems to fall into that descriptive status, having been imported nearly new by the reported original owner. The 500SEC lost some steam in the 82-85 configuration, but only just – at 228 horsepower and 299 lb.ft of torque, it was one of the more powerful cars available on the market. The wheels and radio have been updated to newer units, though the original Becker is included and welcome. With only 30,000 miles on the clock, this is one impressive condition SEC and the Euro bits make it really appealing, even at the high asking price. The mid-teens will get you into a later great condition 560SEC, but I think on the whole I generally prefer this model. Mount some clean Bundts or Ronal R9s and this would be a stunning package.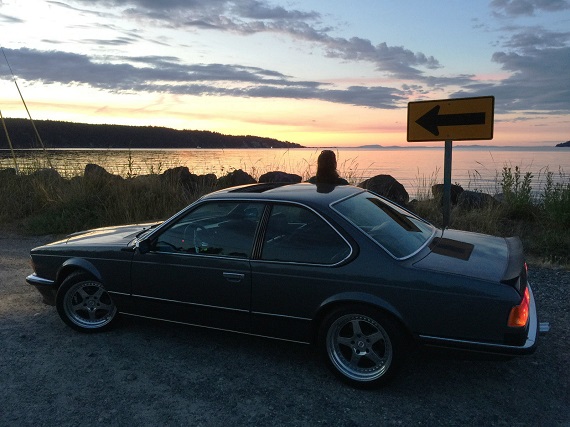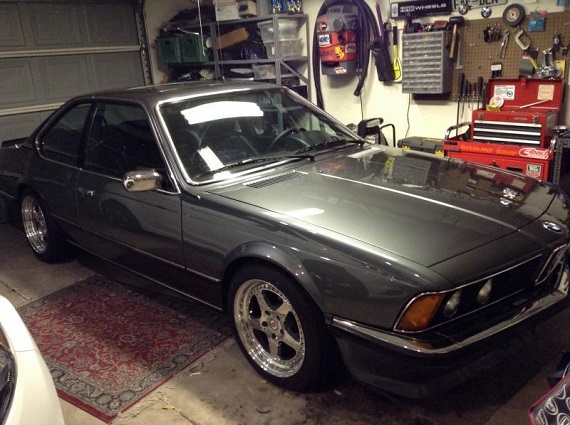 Year: 1984
Model: 635CSi
Engine: 3.4 liter inline-6
Transmission: 5-speed manual
Mileage: 117,000 mi
Price: $20,000 Buy It Now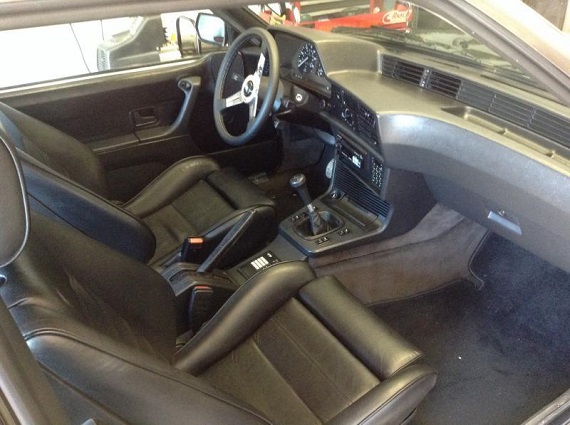 1984 EURO SPEC 635CSI, (repeat* this is a 1984, not a 1985) , E24 w/ Proper Euro m30b34 motor (10:1 comp) , mated to 5spd dogleg transmission.. This is an Extremely RARE car!! and arguably the nicest 635 in the country that's on the market .. 117k miles.. Delphine Grey w/ Black, which is as good as it gets.. and wonderful euro bumpers and mirrors.. no clunky world bumper accordions on this car! Intact history including original window sticker from Austria and a stack of records.. Imported in the mid 80s to Tuscon.. Show car for ZBOX custom stereos ofTuscon.. It remained in Az until last year.. ZERO corrosion.. The car was ordered with the highly desirable leather sport seats, sport package and limited slip differential.. HRE 525 wheels 17×9 17×10 with new center caps.. wheels are custom made specific for E24 (unobtainium!).. Under 1500 miles on Bridgestone Potenza RE760 sports 225/45/17 and 255/40/17.. ($5k in wheels and tires) Car was owned by crazy detail oriented BMW club member in Scottsdale who did a bunch of work on the car.. Nardi steering wheel. New belts, hoses, starter, front suspension including upper control arm bushings, sway bar link, sway bar bushings, idler arm, upgraded steering box bushing, strut bushings, hood struts, kidney grilles, hood grilles, new ac drier, new oil and converted to r134, new heater core, new heater valve, new expansion tank, new head gasket, new SI batteries, new fuel pump and filter, federalization side markers welded, brand new drivers side rear tail light, new brakes in last 4000 miles, rear diff and trans flushed filled less than 2000 miles…and more. The car is show worthy detailed.. This is a 30+ year old Classic car.. It is not perfect.. But it is nice enough to have recently one a number of awards at BMW events (Best in class, Best in Show, and Peoples Choice).. It is good.. The car drives out amazingly well. I recently drove a friends north american spec 635, and they are completely different cars!! The N.A. car was a bloated slug, soft, heavy, slow… My car is the real thing as BMW intended it to be. PLEASE ASK QUESTIONS.. Again, This car is a 1984 BMW 635CSI imported from Austria.. I had to insert that it was a 1985 in title bar so that ebay would recognize it as a 635, and not a US spec 633.. No scammers, dealers or lowballers.. Deposit required within 24hrs.. shipping is buyers responsibility.. no warranty.. sold as is.. etc…
do NOT contact me with unsolicited services or offers
This 635CSi was also imported when near-new, and the status as a contemporary show car both provided a semi-pampered life while also ensuring it wasn't going to remain stock. However, on the whole I think the mods work here. The HRE wheels are a nice and expensive addition and it certainly looks very clean. The steering wheel I can't say the same for, but as with the SEC the original bits seem to be included. There seems to be a fair amount of work completed, but the real problem to me is the high asking price. For $20,000, it's possible to get into a reasonably clean later M6, and in my mind that trumps the arguably better looking Euro 635 at that price. If it was closer to the SEC's price, the seesaw would tip in the favor of this example for me.
Who's the winner? I think at this price point, the closer to stock and lower mile 500SEC offers a better potential collector/show car, while it's hard to argue against the E24 being a better driver. A lot of your preference probably depends on which design you like more and while I'd generally favor the E24, I think the Mercedes-Benz is the winner here.
-Carter