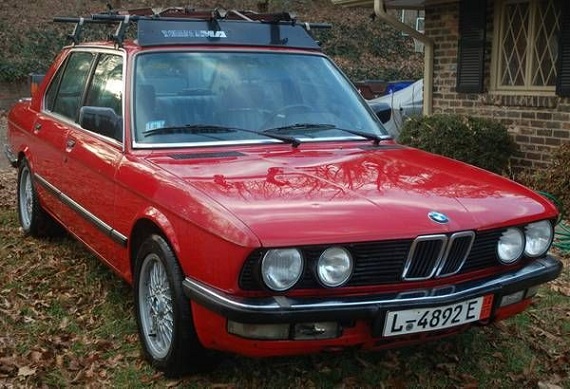 When people think "E28", they immediately think "M5" – those two combinations of letters and numbers are both magical and intertwined in the history of performance sedans. Indeed, like the original GTi defined the hot hatch segment and has always been at the forefront since, the M5 has similarly defined fast executive sedans. However, I'm going to let you in on a little secret – 20 years on, it's pretty expensive to own and run the S38 motor in the M5. There is no doubt it's a screamer, but for most people, a warmed over 535is is probably a better option; they look nearly identical to the M5, they get better fuel mileage, around town they're practically as fast as the M5, and critically they're usually had in good condition for less than half the asking price of the M5 and are cheaper to run, to boot. On top of that, you could get them in colors other than black – not something everyone wants, but for those not really into the Model T scene it's a welcome addition. Today's 535 is a excellent case in point; looking quite catching in red with Euro bits complementing the original shape of the E28 and with a very inviting looking black sport interior, this 1987 535is sure is a looker: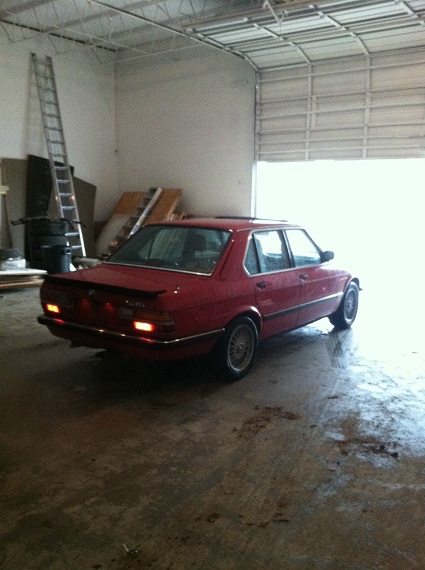 Year: 1987
Model: 535is
Engine: 3.5 liter inline-6
Transmission: 5-speed manual
Mileage: 122,475 mi
Price: $6,500 Buy It Now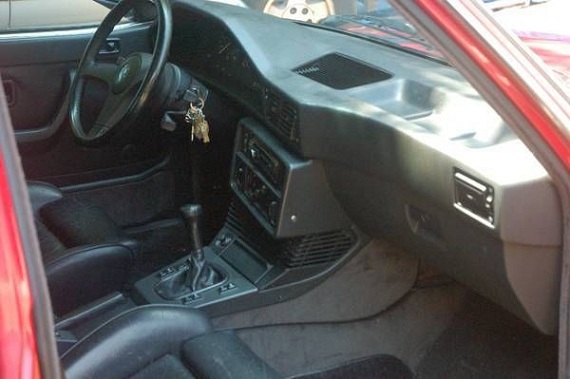 This 1987 BMW 535iS is an awesome example of german sports sedan. It has only 123000 miles on it. The M30B34 inline 6 powerplant is a torque monster. This car is a blast to drive and I have received many compliments. As for the overall condition of the car, I would describe it as great bordering on excellent. The interior is in great condition and no need for any work to be done to it. There are a few minor (1″ or less) cracks on the dash. All power accessories work and seats are in EXCELLENT condition. As for the exterior, we had a hail storm here in 2012 and there are a few dings on the hood, roof and trunk lid. The previous owner upgraded the picnic table bumpers to "Euro Spec" bumpers and front head lamps. I replaced the taillight bulbs with LEDs and have had no problems whatsoever. It really makes the car look different. The wheels are factory BMW M5 BBS wheels. Tires are Toyos with about 70% tread left. There are a couple doors dings, but they can be fixed easily. As for mechanical, this car does not leak a drop of oil. It has passed TN emissions for the past 6 years with flying colors and the thrust arms, guibo and center bearing have been recently replaced. It has always been serviced with a BMW shop through it's entire life and used only Mobil1 synthetic oil. The limited slip differential still works brilliantly and overall, this car will last at least 200,000 more miles if properly maintained.

On Feb-27-14 at 14:30:47 PST, seller added the following information:

A note: If there are any bidders that have have a 0 – 5 rating, please contact me prior to bidding. I do not want to get burned on my car. There are plenty of people on here that would be happy to purchase the car and I don't want to pass on them. A bird in the hand is my way of thinking. I hope you understand.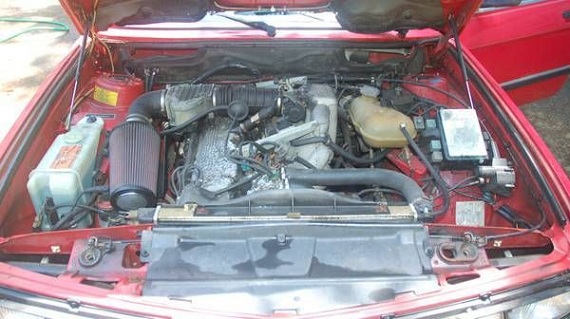 Make no mistake, the M30 is no S38, but it's a fun, dependable and easier to fix motor. Throw a few light modifications like exhaust and a mild cam and you'll be pushing a good chunk of the U.S. spec M5's power, too. This car has the limited slip differential to help transfer that power to the ground and make things a bit more entertaining. Maintenance seems up to date, but the real gems are the M5-spec BBS wheels and the Euro bumper and lights. They drastically change the appearance of the E28 to a lighter and simpler – but also more elegant – design. In my mind, this car is great as is, even if there are a few flaws on the outside. The interior looks great and the seller is right – properly maintained, the next owner should have no trouble exceeding another 300,000 miles in this car. For slightly more than the core deposit of the S38, that seems like a pretty good plan to me.
-Carter