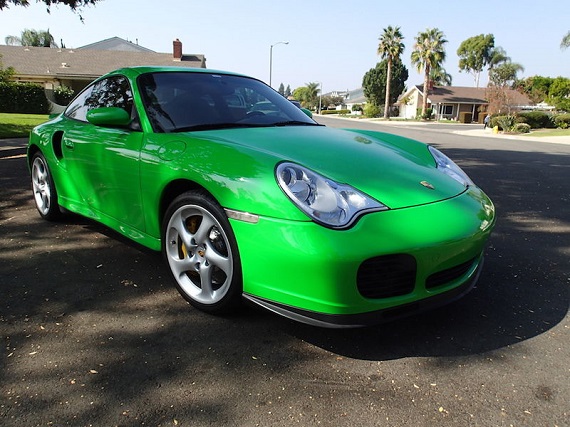 So, I thought I was done with green cars for a while, but there are a couple more that simply are too good to pass by. In truth, this Signal Green 2005 Porsche 911 Turbo S is the car that began my foray into the classifieds and lead me to most of the other green Porsches I featured last week. Andrew had seen a post on Instagram suggesting that this car would be put up for sale. It took a while to pop up, and in the meantime the various others came to my attention. But here it is indeed for sale. A couple weeks back I featured a X50-equipped 996TT with only 4K miles on it and wondered about the collector value and potential of these cars. The premium being asked for that very low mileage seemed reasonable, but of course it's only reasonable if it continues to command such a premium. This Turbo S takes all of the collector factors to the next level; I'm not sure if any other 996TT (assuming we ignore the subjectivities surrounding exterior color) possesses a better combination of attributes to help it stand out as this one.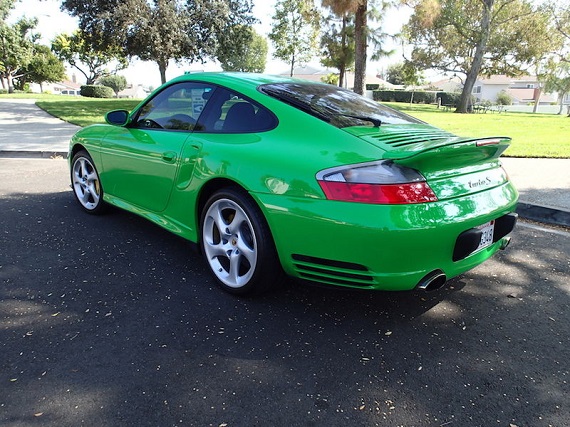 Year: 2005
Model: 911 Turbo S
Engine: 3.6 liter twin-turbocharged flat-6
Transmission: 6-speed manual
Mileage: 18,000 mi
Price: $100,000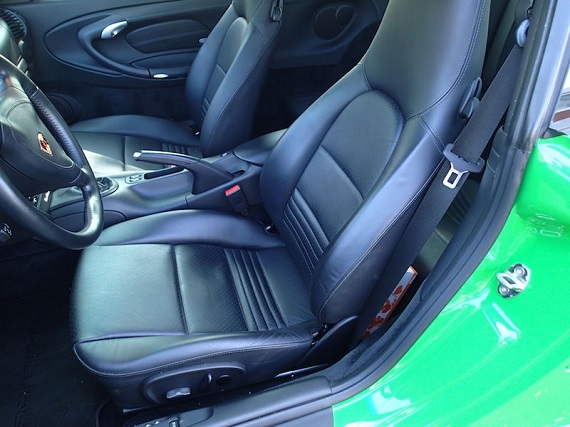 Thanks for your interest in my 996. I am sadly letting my turbo S go. The VIN for the car is WP0AB29985S685193. The car is a paint to sample signal green from factory. No paint work and no defects on the body. Garage kept. The car has low 18k miles, manual transmission. have records and all books and keys. Car has clear bra from new on hood, fenders and mirrors. Clean title and no accidents or paint work. It has a GIAC chip that can turn to stock on the fly. GMG exhaust but comes with stock exhaust. These 2 mods can easily be turn back to stock if wished and was done by previous owner. Interior is great shape. The car has a Arizona title but was always a california car. I bought the car from a broker in Arizona 2 yrs ago (flown in and drove car back to LA). The owner before me was in California. Its current registration in California. I am located in Orange county, California. Feel free to email, text or call. Thanks for looking.

Regards,
Adrian
626-379-2033
adrian034@gmail.com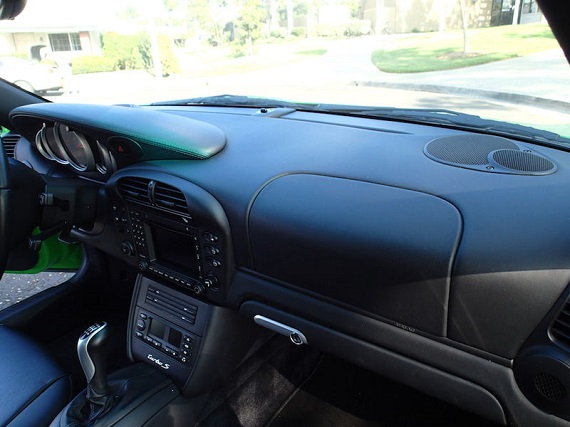 Even as such a standout in the 996 lineup the asking price here is almost a full $30K above that of the 4K mile Turbo. Is it worth that sort of premium? The Turbo S was principally a 2005 model only (I believe there were a very small number in 2004) and the Coupe is a good bit more rare than the Cabriolet. I see the Cabriolets come up for sale with decent regularity; this is only the second Coupe I recall coming across. So the model itself is pretty rare even among the fairly common 996TT. That said, from a performance perspective there is little difference between the Turbo S and a Turbo with the X50 package (the only performance difference comes down to the standard carbon brakes on the Turbo S, which would have been an option on the earlier Turbo) so a buyer that wants to drive this Turbo REALLY has to like Signal Green. But my what a great version of the color this is! It's much more vibrant than the Signal Green we saw on the 993 and I dare say may be the best shade of green I've seen on a Porsche. I will be very interested to track this one and see where it sells. It's such a beautiful example of what normally is a very neglected 911 model.
-Rob