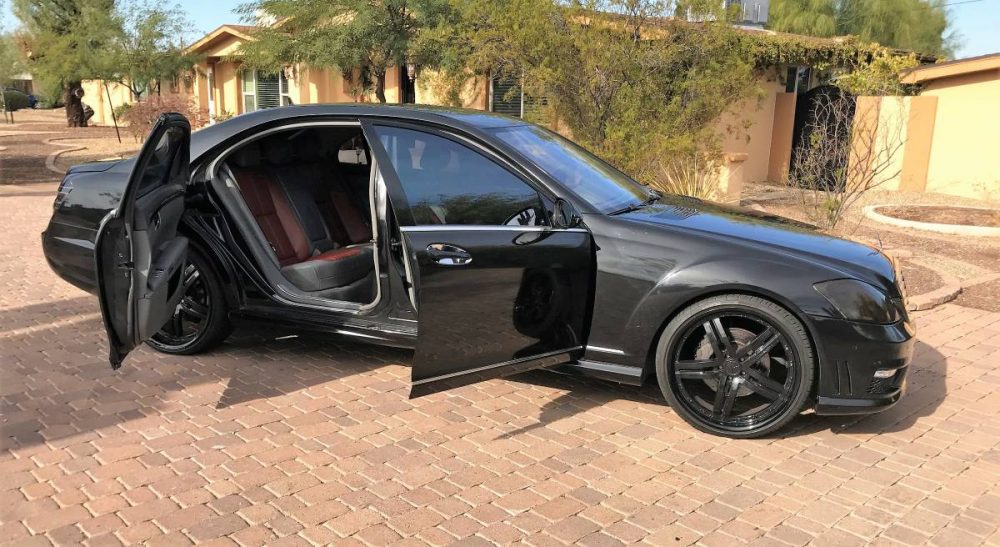 Welcome back to Fail Friday! Today we have a 2007 Mercedes-Benz S550 that you can probably take one guess as to why I am taking a look at it. This first-year W221 has all your standard custom S-Class "enhancements" with oversized wheels, custom interior, blacked out taillights and headlights, a color change but the biggest thing that sets this S550 apart: suicide doors. In today's world, the full-size suicide door is only reserved for various Rolls-Royce models, but thanks to some actually really nice work, you can have them on your highly depreciated S-Class too. But is it worth it?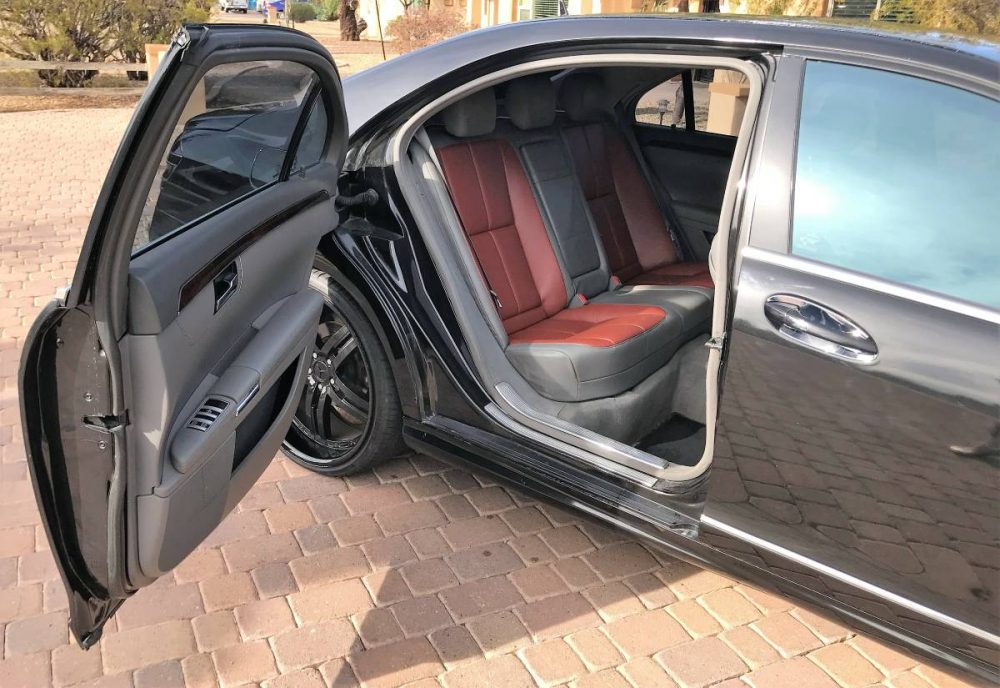 Year: 2007
Model: S550
Engine: 5.5 liter V8
Transmission: 7-speed automatic
Mileage: 115,000 mi
Price: $15,500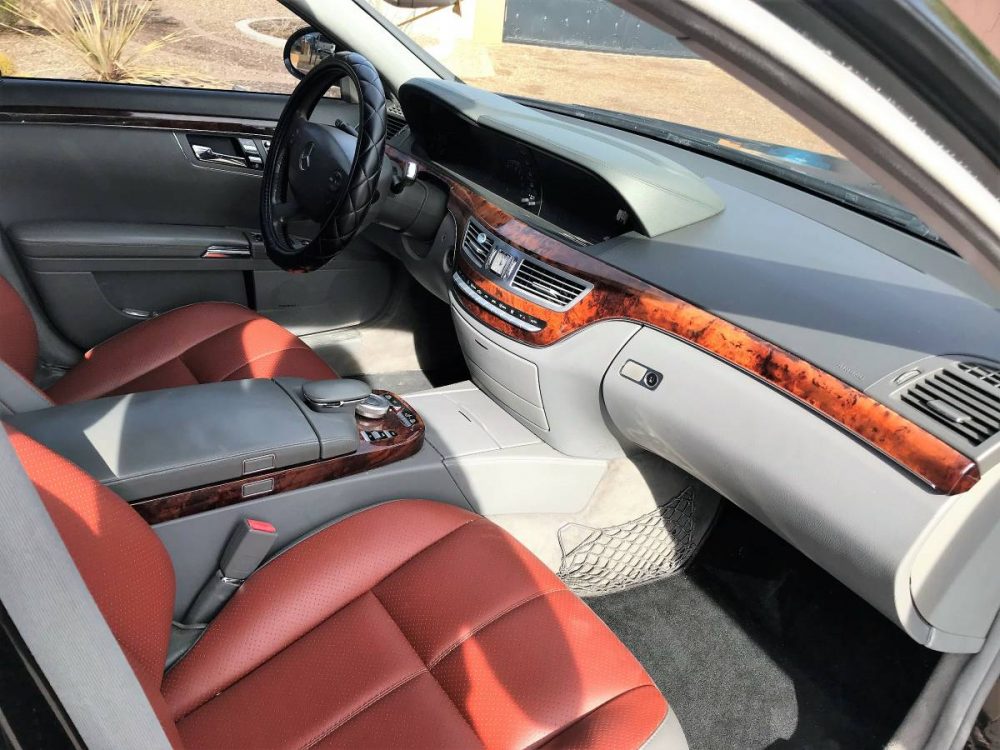 Mercedes-Benz S550
115,000 miles
New Transmission
New, Two-Tone Upholstery
S63 Front Bumper
Blacked-Out Bumper, Lights – Sleek Custom Paint
2007

Vehicle is in fantastic condition! Only two owners!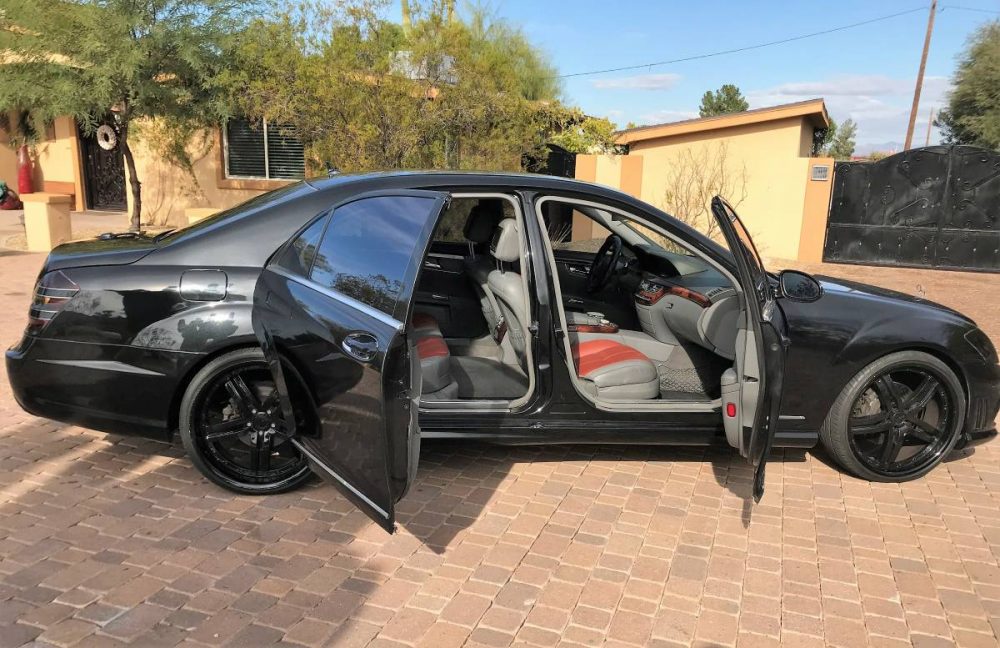 This is a lot going on with this car but it really isn't worth talking about when everyone is here for those doors. People have been doing this to cars for decades to various levels of success and from what I can see, whoever did this work actually did a really nice job. The big thing here is adding the rear hinge inside the contour of the rear wheel arch and have it so precise that it lines up perfectly when you close the door. A few degrees off and the door doesn't seal or even shut properly. Another big thing is that the hatch needs to be grafted into the front of the door. Again, you need to have this down perfectly because if misjudge by a little, you are going to have to re-drill everything. The last thing I noticed is that they moved the outside door handle from the rear of the door to the front. Normally, people keep the handle in the rear and disconnect it or take it out then weld a plate over it to there is no handle at all. To open the door, you use a remote and popper to gain access. In this car, they actually grafted the handle to here you are pulling it from in a factory suicide door step up. This is much more difficult because you are cutting an entirely new hole in the door then having to reroute all the lines and rods to open the latch when you pull the door. It certainly looks factory, but a little odd since the W221 uses big, oval door handles that are a little strange when positioned next to each other. Either way, I'm pleasantly surprised how well everything looks on this job.
In all honesty, $15,500 is pretty par for the course for a 2007 S550. This is about the going rate for the early W221 cars with over 100,000 miles and I'm actually really surprised this seller isn't asking double what they are and trying to justify it by saying it has all the extras plus whatever it cost to add the doors, which I'm sure wasn't cheap. Do I think anyone should buy this car? Of course not because a 2007 S550 is literally a ticking time bomb. This car has the defective idler gear so unless it has proof it was changed, I'm running far away. Then again, even if this car was remedied, I'm still backing away slowly.
– Andrew