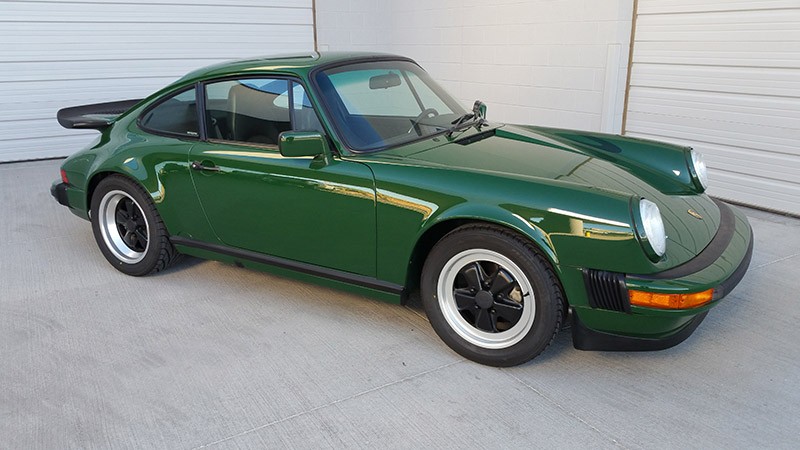 I have featured this car previously, but some cars are worth revisiting should they come up for sale again. This is truly one of those special cars. This is an Irish Green 1989 Porsche 911 Carrera Club Sport. Naturally, the Club Sport is a lightened factory Carrera with upgraded suspension and a modest boost in power. Weight savings came about through the typical means: remove basically all of the creature comforts along with the rear seats. Voila, 154 pounds lost! They also are very rare with only 340 produced worldwide from 1987-1989.
Of those 340, a mere 28 Club Sports came to the US market and this is the only example in Irish Green. (I'm not sure if it's the only example worldwide in Irish Green. I suppose that depends on how we read that statement.) It has traveled a mere 9,311 miles during its 29 years of existence and I'm guessing none of those have been track miles. It looks absolutely phenomenal and is said to be entirely original. If you missed your chance at this very rare 911 last time, then here you have another shot at it.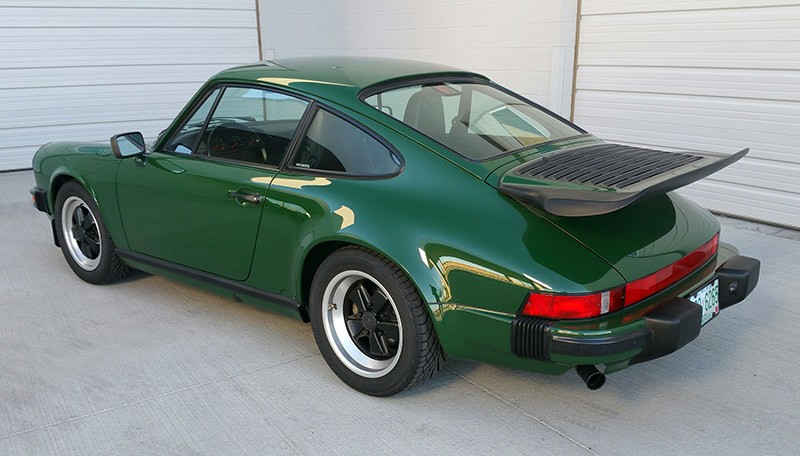 Year: 1989
Model: 911 Carrera CS
Engine: 3.2 liter flat-6
Transmission: 5-speed manual
Mileage: 9,311 mi
Price: $365,000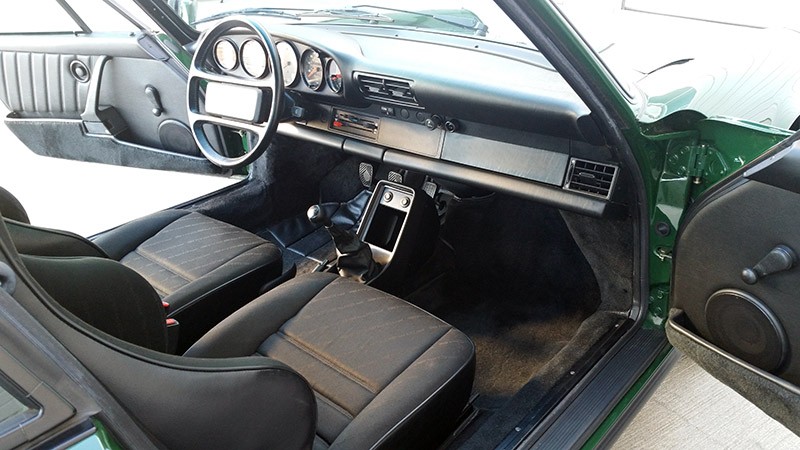 1989 Porsche 3.2 Carrera Club Sport

VIN: WP0AB0915KS120507

Only 9,311 original miles.

Introduced in 1987, the lightweight 3.2 Carrera Club Sport was a limited production stripped down 911 variant nearly ready for club racing – right from the factory.
340 examples of the Club Sport were sold worldwide during its 3-year existence. Only 28 were imported into the US – 22 in 1988, and 6 in 1989. This particular Club Sport is the sole example finished in Irish Green.

For Sale on Consignment!

To schedule a viewing, please call 602.244.0911 or email sales@patrickmotorsports.com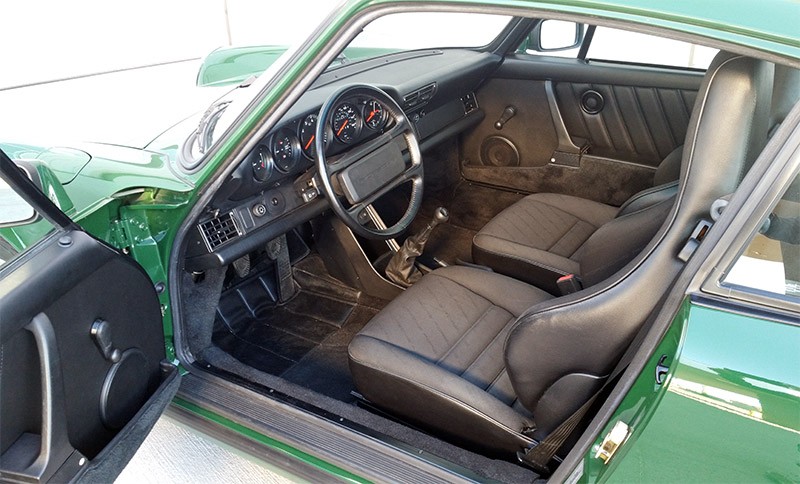 We last saw this Club Sport at Gooding & Company's 2016 Pebble Beach Auctions. There it sold for $330K. While that's a heck of a lot of money for any 3.2 Carrera it actually was slightly below the low end of Gooding & Co.'s pre-auction estimate. Given the struggles we've seen in the air-cooled market over the past few years it isn't terribly surprising to see cars come in under estimate, especially when they are such highly-valued cars such as this one.
Of course, there are a ton of Porsches you could buy for this money and you probably could get a few of them. You'd even be able to drive them. Imagine that! As one example mentioned in another post by a reader, here's a 964 Turbo S for less money. More miles (a lot more), but that's a seriously rare 911 as well and comes with crazy performance you can use. Still, the CS is basically the pinnacle of 3.2 Carrera production and such a low-mileage and original example always will command the attention of collectors. Has it gained in value over these past two years? We'll have to wait and see.
-Rob