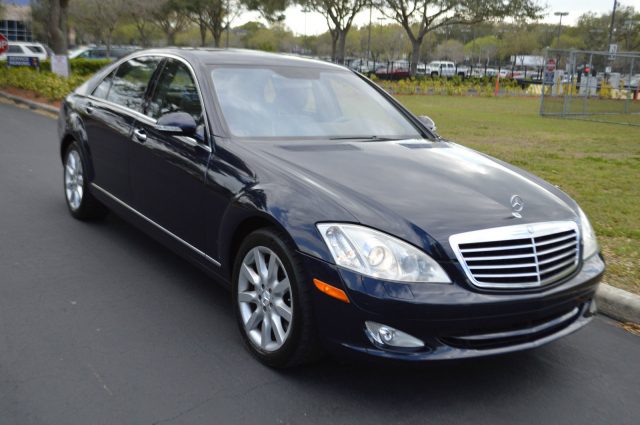 Today's featured vehicle, a 2007 S550, is as much about the potential disaster that lies under the hood as it is about the car itself. I've covered engineering blunders before in the early W220 S600 and unfortunately this first year W221 S550 with the M273 V8 has a pretty significant weak link as well.
Daimler developed the M273 V8 as a replacement for the aging M113 V8 that was put into nearly all of its bigger sedans and SUVs. It had four valves per cylinder compared to the three from the M113 as well as some improvements like variable-length intake manifolds for better fuel economy and a pretty interesting cooling setup that eliminated the need for a traditional mechanical thermostat. Everything looked great for the first few years until owners started reporting codes for timing issues and rough idle. Daimler probably saw this coming because it's the same kind of issue that plagued the M272 (I'll dive into that another day) that sent it owners looking for the the closest lawyer to sue — and sue they did.
What happened was there is an idle gear on the timing chain deep in the V of the engine that was not hardened properly during manufacturing. Eventually this fault wore away all the teeth on the gear. This then threw the camshaft timing out of whack and to put it simply, it caused all kind of hell. Mercedes-Benz remedied the faulty idle gears in later production M273 engines but unfortunately for this S550 in Tampa, Florida, it's engine falls inside the defective range. What does that do to value?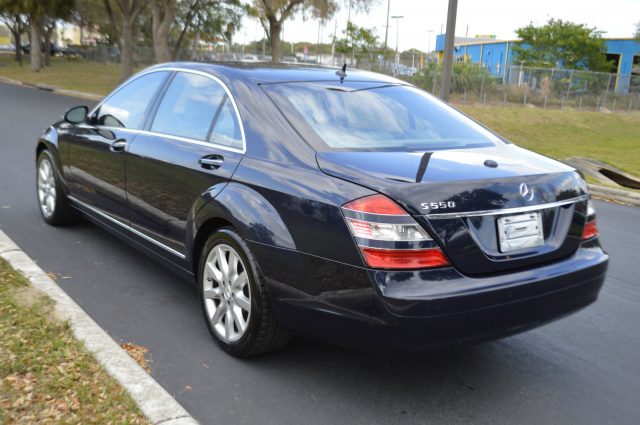 Year: 2007
Model: S550
Engine: 5.5 liter V8
Transmission: 5-speed automatic
Mileage: 168,521 mi
Price: Buy It Now $10,900
2007 mercedes s550 luxury sport sedan with dvd based navigation heated and cooled seats vent shades all books one master keys no issues sharp car all services current no rust southern car perfect highway car many miles left in this car no warning lights no major dents or scratches good carfax and autocheck report 3 owners one minor accident no airbags deployed and driven home no big deal but we disclose everything so we have happy customers and perfect feedback family owned american owned business great rare navy color great gray leather interior perfect headliner never smoked in no stains drives great tires are 50% bid to win it no reserve auction $1000 paypal deposit due within 24 hours 7 days for full payment high bid wins we provide free airport pickup here in tampa we do ship call now for a fast quote (813)679-9609 $95 doc fee covers 30 day temp please expect great service before during and after the sale bid now!!!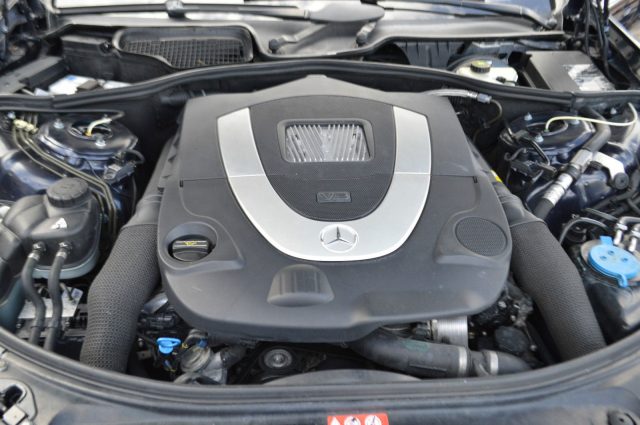 Originally I was really intrigued by this car because we've now hit a time where you can buy a W221 S-Class for $10,000 and change. Sure it's had a small accident and the seats look oddly worn but for under $11,000, there isn't a lot to complain about. That's until I ran the VIN to find out that the engine falls squarely into the range of the cars that have the faulty idle gears. But seeing as this car has over 168,000 miles, I'm really questioning if this engine wasn't already repaired. Surely by now this issue would of popped up. But although you can fix this problem with about $500 worth of parts, finding an independent Mercedes-Benz technician who is willing to do the repair isn't easy nor cheap. Like I mentioned, some deep-pocketed owners sued successfully for this problem and did receive reimbursements for repairs so it's not crazy to think this car has already been remedied. I'd curious to contact the seller to see if they have information on it but judging by the caps lock being permanently ON when they wrote the description for the S550, I'd not be too eager to have any interaction with them.
So from my perspective, an early W221 S550 can be an unbelievable value granted you know the idle gear situation has been taken care of. But don't get too excited because this is still a S-Class through and though that will drive you broke if you aren't ready for what it may spring at you without warning. And one more thing, don't get a 4Matic, the transfer cases like to leak on those.
– Andrew