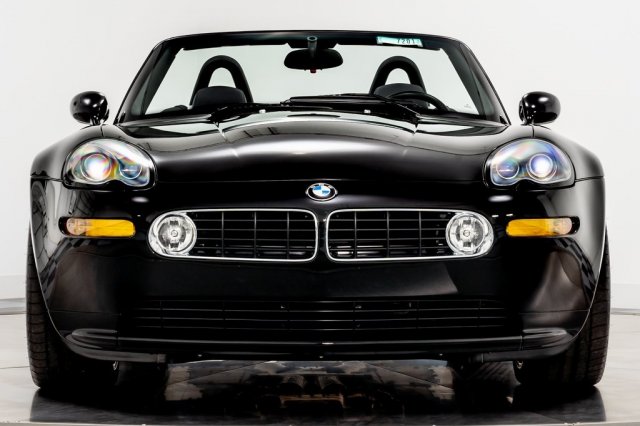 I still remember hearing the news that Alpina was going to be tuning a Z8 around 2002. "Awesome", I thought, "this thing is going to eat Porsches for breakfast!" Imagine my shock when I found out it was going to be an automatic; I was confused and felt lost. Then, I found out they yanked the 4.9 S62 M5 powerplant out in exchange for something less powerful. It was as if Alpina had broken into my mind and destroyed my dreams – I didn't get it. Then I saw one, and I thought "Wow, they actually made it look a little bit better". Yes, externally it was only wheels, but somehow those wheels and Alpina badges were still magical and understated but hinted there was more to this car than just less horsepower and more money. Fast forward a few years and the Alpina Roadster V8s are commanding more money than the original Z8 they were based upon. What had I missed?
Well, I missed that Alpina hadn't just slapped some wheels onto a Z8; Alpina had completely reworked the E52 to be their own car. Yes, the tuned M62B48 V8 borrowed from the B10 had a few less horsepower than the S62, but critically it had more torque, and that torque was available lower in the rev range. Alpina had also softened the suspension, which apparently improved ride quality despite the massive 20″ wheels. Indeed, by softening the character of the Z8 slightly, Alpina had made the V8 Roadster a more enjoyable and more relaxing car. One thing they didn't change was that bite-the-back-of-your-hand good looks. Today's example looks stunning in black, a nice change from the very popular silver that most seemed to be painted. Oh, and it's got 7 miles. SEVEN. If that doesn't blow your mind, the price will.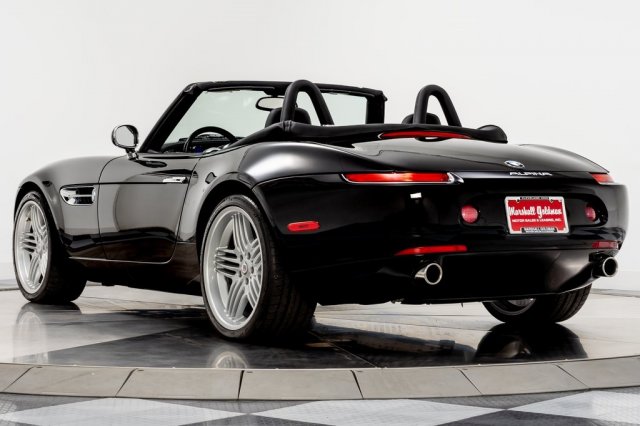 Year: 2003
Model: Alpina Roadster V8
VIN: WBAEJ13463AH62092
Engine: 4.8 liter V8
Transmission: 5-speed automatic
Mileage: 7 mi
Location: Cleveland, Ohio
Price: $575,900 Buy It Now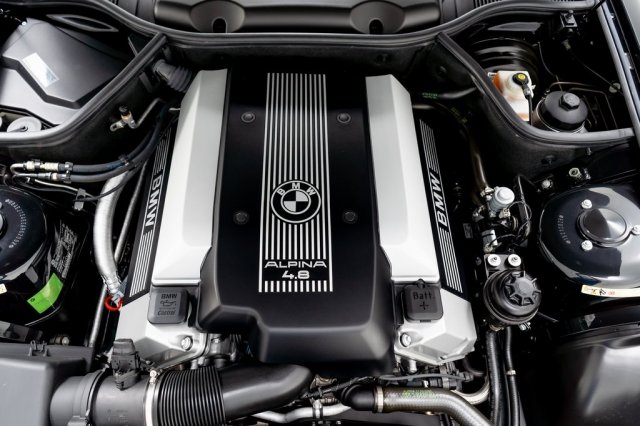 We have just added to our extensive exotic car inventory a beautiful 2003 BMW Z8 Alpina in Jet Black with Black leather and only SEVEN original miles! This as-new Z8 comes with its original window sticker, serial number matching coffee table book with reproduction window sticker, original safety inspection from new, original dealer license plate and plate frame, new and untouched covers for the hardtop and vehicle, unassembled hardtop stand new and still in bubble wrap, original books and manuals in the original Alpina portfolio, both keys with pouches, valet key, unopened CD and navigation DVD discs, complete and unused cell phone, battery charger, tool kit, inflator and first aid kit. This car was purchased new as a collectible and has benefited from proper climate controlled storage since day one. This stunning Z8 is without question one of the lowest mile examples extant. #151 of 555 produced.Family owned and operated, Marshall Goldman Motor Sales and Leasing has been pairing the best in luxury automobiles with discerning customers across the globe since 1978. Every car we offer is owned by us and is on site in our massive 40,000 square foot indoor showplace. Call us today and find out what legions of satisfied customers already know: Our staff's professionalism and our unparalleled inventory offer a buying experience unlike any other. Buy the best, from the best!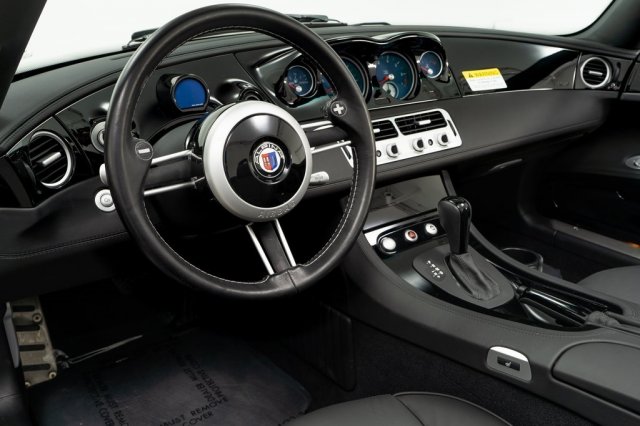 Already guaranteed exclusivity, there are only a reported 450 of the 555 produced in the United States. While at any given time you seem to be able to find one for sale somewhere, these are still special and rare cars. This car is effectively brand new, obviously intended to be a collector from the beginning. Sure, it's not the fire-belching turbocharged monster I originally hoped for, but honestly would that really have made it better? I think not; this car is about being seen in, about enjoying a relaxed cruise up the coast with a trunk full of Louis Vuitton luggage. It's as if BMW built the Z8 to be dreamed of by the people who couldn't afford it, and Alpina made the V8 Roadster to be driven by the people that would actually buy it. And lest you forget, it's still fully capable of ripping your face off if you really want it to. That, my friends, is what makes Alpinas truly special – and this might be the most special Alpina ever made.
But is it a $576,000 car? If you were counting, which I'm sure you are, that's enough money to buy you nearly three very nice Z8s. For example, the last one I looked at – a rare Topaz example with a scant 4,602 miles on the clock – came to market at $235,000:
It's a bit interesting that the Alpina Roadster actually brings stronger bids than the Z8 does, but they do. Recently one sold at RM Auctions in Arizona for $246,400. It was number 126, one after today's example, and had only 2,300 miles. Plus, it had a red interior, which frankly is just better. Another Alpina Roadster, this one with just 730 miles and is my suggested black/red combination, sold for $401,000 in 2018. Staggered? Me too. Because frankly you can get a very, very nice 30,000 mile example for around $160,000. And while that is still a very big number, it makes a lot more sense to me than three times that amount – even if it has been driven. Imagine that? Driving a car!
-Carter