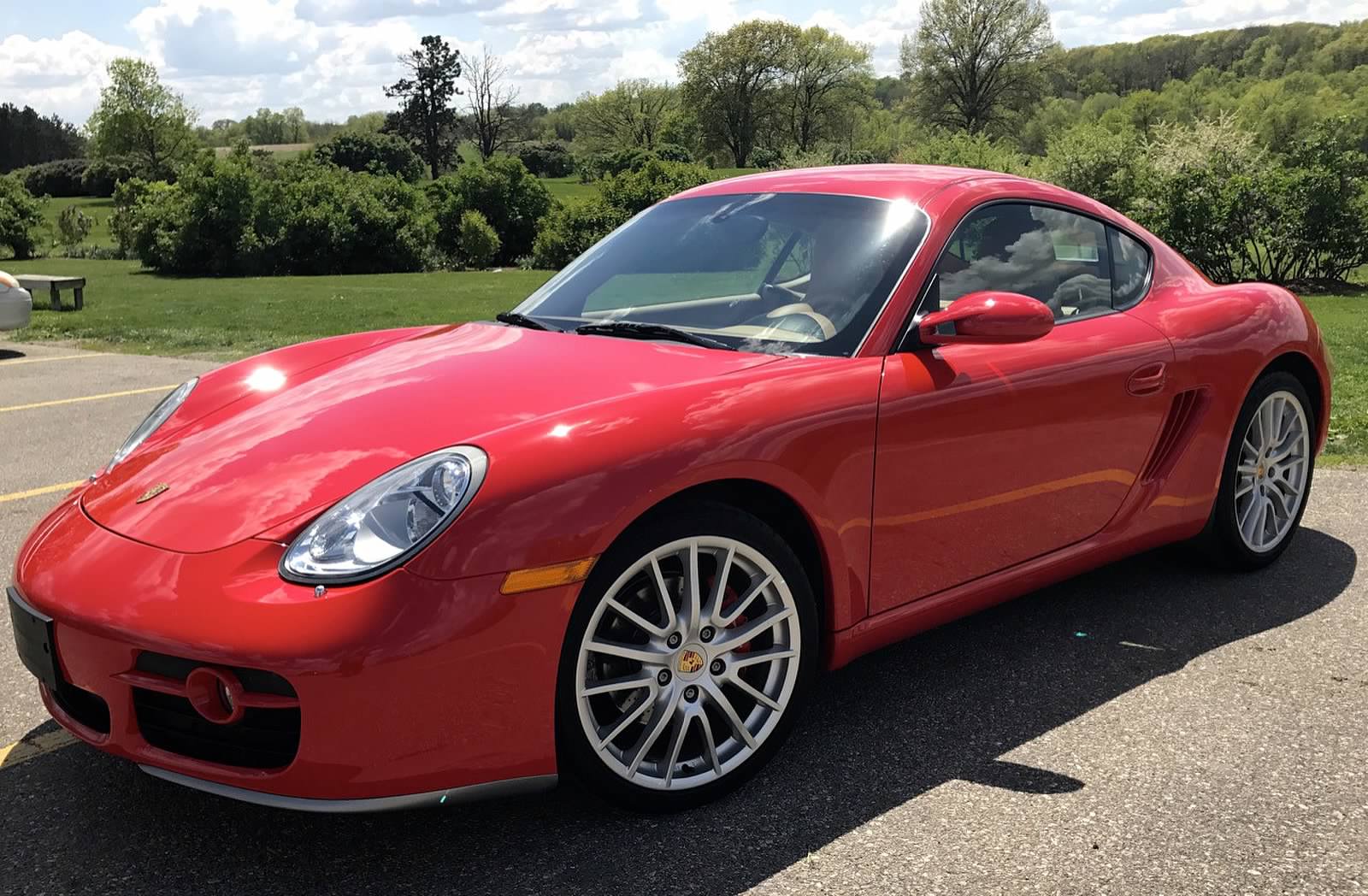 I sometimes feel I am neglectful of the Porsche Cayman. I write almost exclusively about Porsches and it turns out equally exclusively about the 911. This is by choice, not necessarily by design. The Cayman is (in relative terms) the new kid on the block for Porsche so it doesn't always possess the sort of historicity that remains rooted in my brain. In simpler terms: these were not the Porsches that captivated me as a kid; not the Porsches that I saw on posters and dreamed about. All of this may be to my loss.
The Cayman is a fantastic car possessing inherently better dynamic balance than its much more well known sibling, the 911. Porsche has been oft criticized for holding the Cayman back, portrayed as fearful that it would overtake their beloved 911, but that doesn't make the Cayman a family sedan. Impeccable balance, impeccable feel, and still plenty of power for everyday use characterize the chassis. In S specification with a 6-speed manual transmission you're getting nearly 300 horses propelling a car weighing just over 3,000 pounds. That's good for 0-60 in around 5 seconds and should you so desire you'll top out north of 170 mph – not too shabby. There really is a lot to love with these cars and here we have one that comes from the very beginning: an Indischrot 2006 Porsche Cayman S with Sand Beige leather interior and just 31,000 miles on it.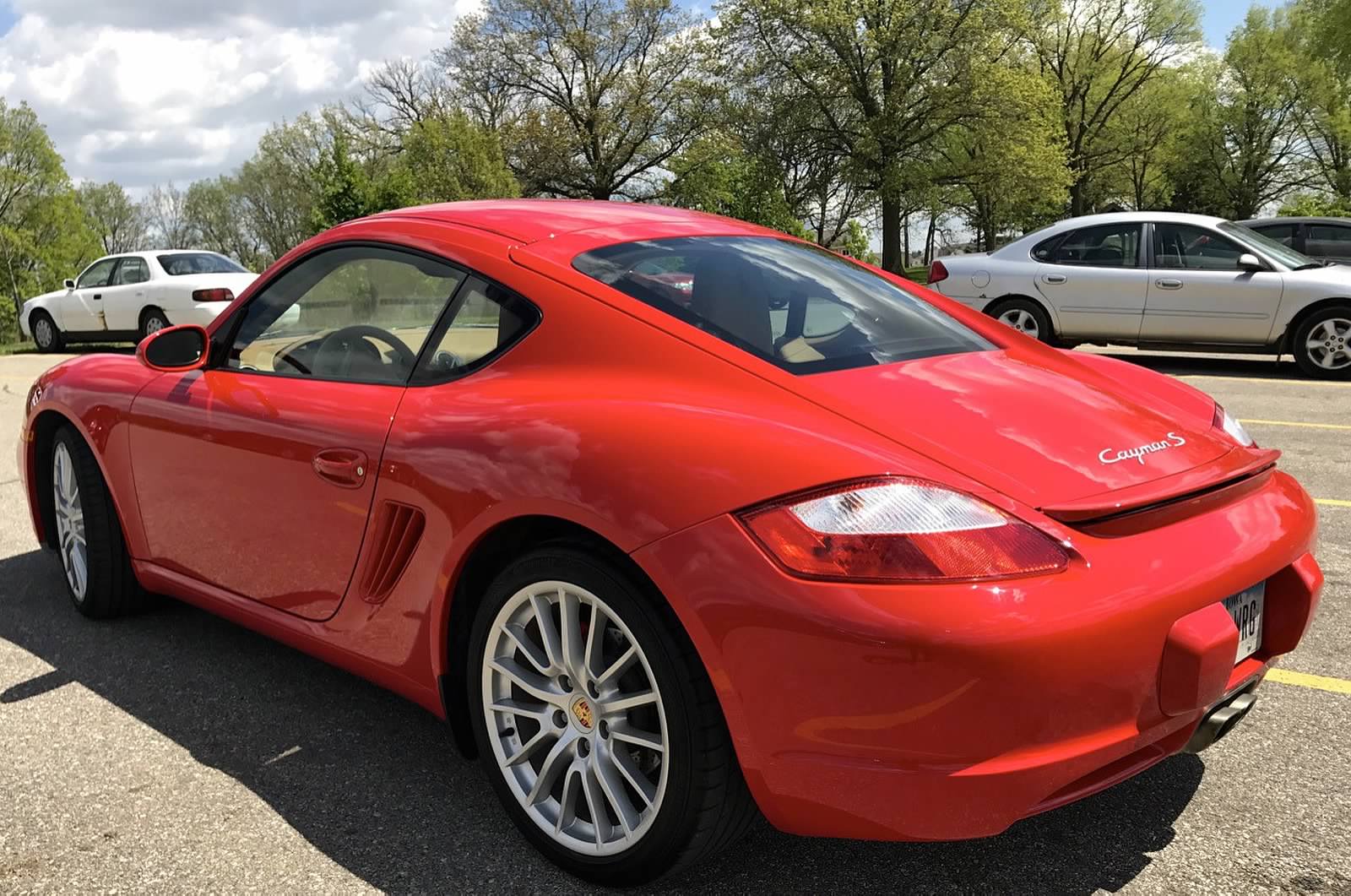 Year: 2006
Model: Cayman S
Engine: 3.4 liter flat-6
Transmission: 6-speed manual
Mileage: 31,000 mi
Price: $27,000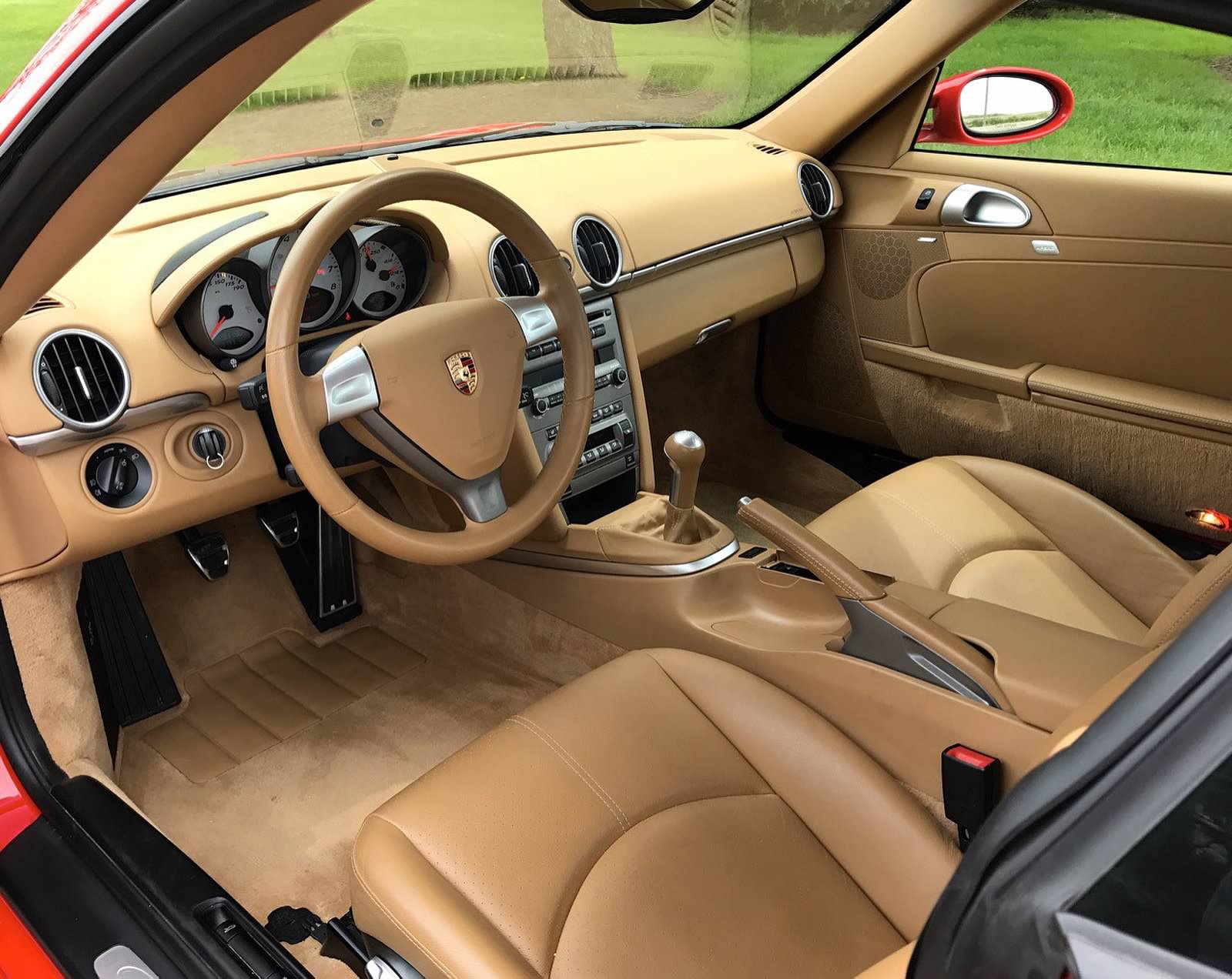 2006 Porsche Cayman S

Finished in India red (Guardsman)over Sand beige leather. It is a two owner car that has never seen a winter day, has been stored inside since new, and is now at just 31k original miles. It is the desirable 6 speed manual Porsche with the following options. Heated Leather 12-way power lumbar adjustable seats, Rain sensor wipers, auto-dim mirrors, 19 inch Porsche sport design wheels, head lamp washers, and CD changer. The car has a clear title and clean CarFax report and has just been fully inspected. Both CarFax and Inspection reports are available by e-mail. This is the car that quietly started the mid-engine Porsche revolution and is considered by many car experts to be the best driver's car built back in 2006 and still now in 2017. To duplicate this car new today you would be in the $90k range and the original Cayman S is truly the Driver's car best buy in the Porsche line-up. This car has never been tracked or had a major mechanical or cosmetic repair. It is in beautiful condition and It is "just" the kind of lightly used previously owned Porsche that everyone shopping for a sports car hopes to find. Offered at $27000

Contact Doug Wittkowski at witt@eurowerkzlc.com 641.891.3571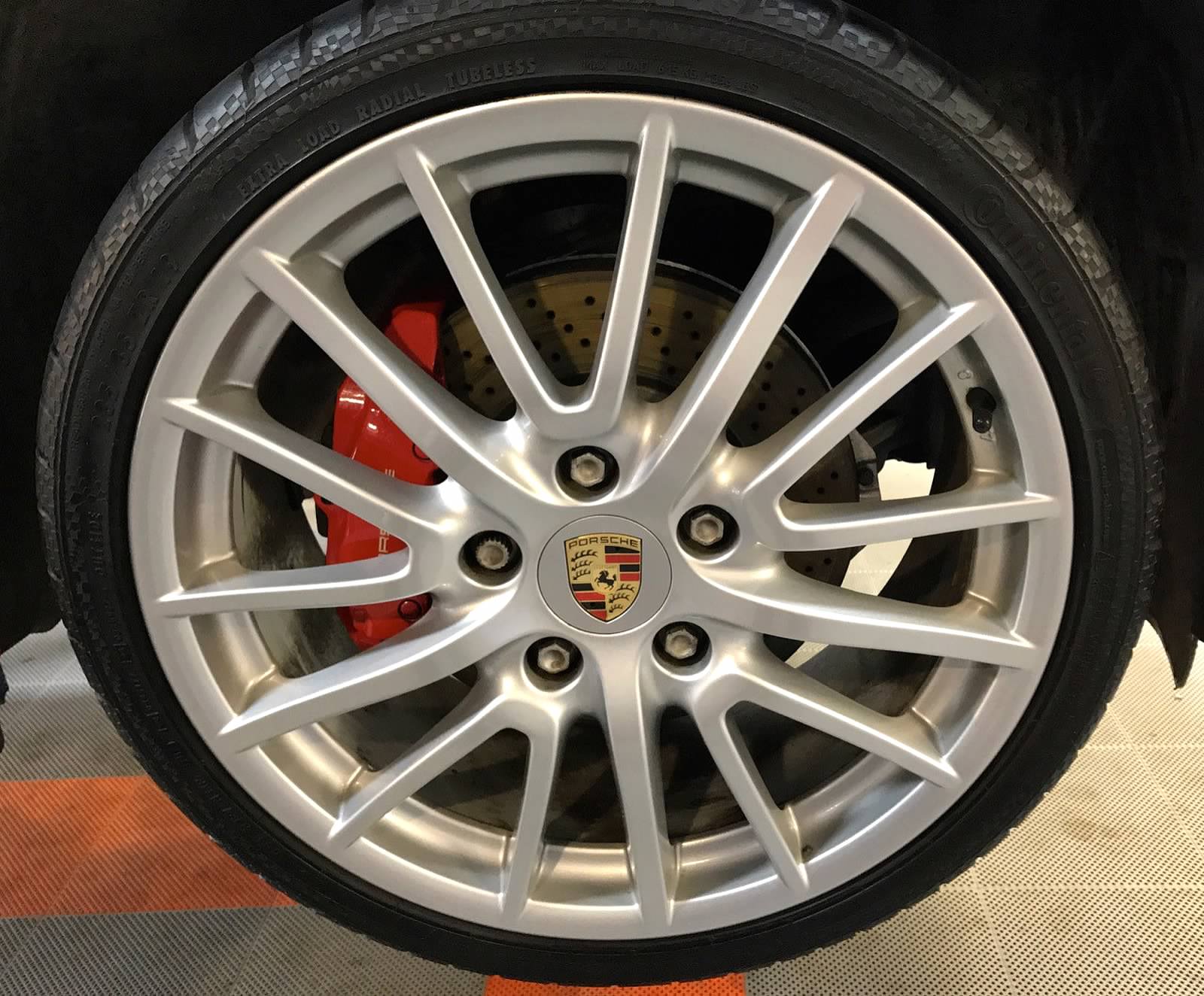 Whether it's a 911 or a Cayman, Guards Red over a tan interior will always be a favorite. It's bright and attractive on the outside, while feeling open and airy on the inside. Some prefer a black interior with their red exterior, but I am not one of those people. If you're like me I think you'll enjoy the combination on this Cayman. The overall condition inside and out looks fantastic, just as we'd hope with a car with this mileage and only ten years of age. Even when young, cars can fall into disrepair, but that clearly is not the case here. The leather is crisp, everything looks clean, and there's nary a blemish to the paint. Like with the 996, early Caymans can be prone to engine issues. There is the IMS and the Cayman can suffer oil leaks at the rear main seal. While finding a well-maintained example obviously doesn't eliminate those issues it at least can put you on the best footing going forward.
As usual, I always forget how much value there is to be had once I step outside of the world of air-cooled 911s. I won't pretend to have as good a knowledge of the Cayman market, but with an asking price of $27,000 this at least feels like you're getting pretty nice bang for your buck among Porsches. A quick perusal of a buying guide even shows this price on the lower end of the scale. Condition plays a crucial role with any Porsche and this one looks good. And better yet, you don't have to worry about collector value. Get in, drive it, and love it!
-Rob