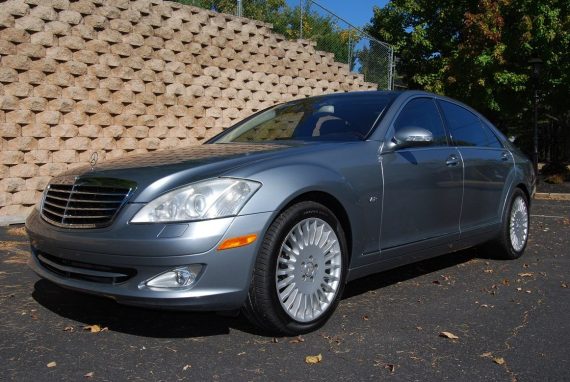 "It's more than just a car, it's a glimpse into the future". That's what Jeremy Clarkson said about the W221 S-Class when he first drove one back in 2006. He wasn't lying. The S-Class has always been the peek into what's to come for regular consumer cars 10 years later. Options like Brake Assist, Active Blind Spot Assist and a list of other things were standard in the S-Class in 2007 are now part of the marketing campaign touting such features for companies like Subaru. Now if you wanted all these futuristic tech in your car and wanted it paired to a twin-turbo V12 just because…well, why not, you look no further than the S600.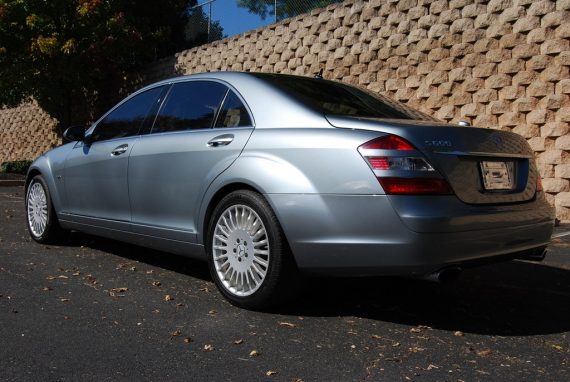 Year: 2007
Model: S600
Engine: 5.5 liter twin-turbocharged V12
Transmission: 5-speed automatic
Mileage: 83,900 mi
Price: $26,900 Buy It Now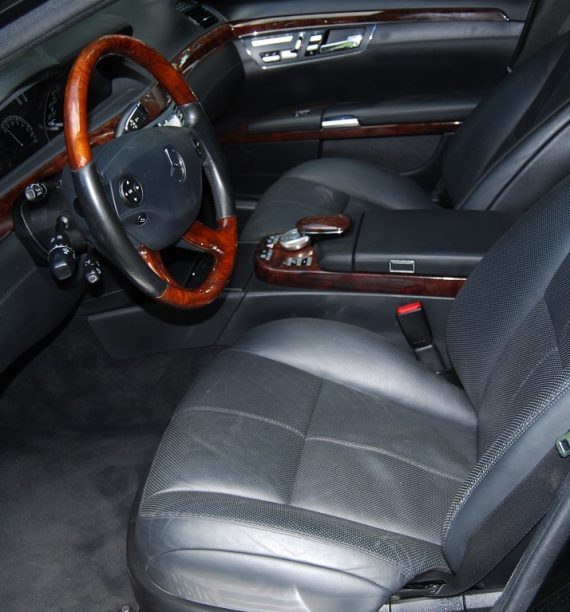 You will not find a better 2007 S600 at this price on ebay or anywhere else. And to be honest, I do not think you will find a 2007 S600 in better condition at any mileage, at any price! I mean it, and I will explain why in this ad. Now you can truly have it all. A truly MINT condition Florida-owned S600, fully serviced at MB dealers since new, including LOTS of recent service. This car has the most extensive service history of any S600 I have ever bought! And you can buy this car for not much more than the price of a lightly used Acura. This is IT folks; a near-flawless S600 with 510HP, great service history, and loaded with options. The first person that appreciates the car, the condition, and the service history will buy it. Where else on earth can you get a 510HP V12 beast in great condition for $110,000+ below its original MSRP?? Only here! It looks/drives like a new. Awesome options including parktronic, park assist, distronic, trunk closer, heated/cooled/dynamic front AND rear seats, nightview assist, rear HVAC controls, leather/wood heated steering wheel, keyless go, power rear side shades, adaptive bi-xenon lighting, satellite radio, and much much more.

— Here is your BEAST!! —

Please let me stop you now if you are looking for a cheap S600. Trust me, there is nothing more expensive on this earth than a cheap S600. Some of these cars have been neglected, leak, have faulty ABC suspensions, rattle, and generally need expensive repairs. Not this one! It's been well serviced with thousands and thousands spent over the years to keep it in tip-top condition!! No other S600 you will find can compete with this car's combination of price, cosmetic condition, and mechanical condition. Please read on to find out more.

Here's the deal:
— This is a 2007 S600 V12 twin-turbo sedan in 370 Andorite grey metallic over black perforated leather, burl root wood trim, and black carpets with alcantara headliner. It has 83,xxx miles, a clean Carfax with no accidents ever, clean title, looks like a million bucks, and drives like a million bucks too! –

— Exterior 9.25 out of 10 (I'm finicky) – Great overall condition paint, body, glass, and trim. No dings, no dents, no scuffs, only some minor touched-up rock chips and thin scratches. This car looks amazing, with a deep shine to the glossy paint that's like looking into a mirror. This car looks great even under fluorescent light in a garage! You will not believe the cosmetic condition of this car inside and out for a 9 year old car. It's very very nice. —

— All body panels are factory original. Even the lower side-body moldings are in great shape. Chrome, rubber, glass, trim is all excellent. No oxidation, fade, wear, rust, etc. Headlights do not have 'road-rash'. —

— Look at the body panels…..they are perfectly straight. —

— The 19 staggered multi-fin alloy wheels are in good overall condition. The tires have about 25% tread remaining, but at the BIN price I will include a brand new set of performance all-season staggered tires in sizes 255/40/19 up front and 275/40/19 in the rear with 100%+ tread remaining, mounted and balanced. The wheels are true with no bends. The car drives straight as an arrow at any speed you choose. —

— The door panels and trim are also in great shape, like the rest of the car. —

— Even the headliner, trunk, and spare are perfect. —

— This S600 is HARD LOADED; heated/cooled/massage front AND rear seats, active front seats, trunk closer, parktronic, distronic, park assist, pano roof, power rear side window shades, DVD navigation, sat radio, adaptive bi-xenon headlights, leather/wood heated steering wheel, keyless go, night view assist, backup camera, and more. —

— Now to the service history. I have all the MB dealer records since new. You name it, it's been done to this MB CPO car; all routine maintenance including ABC valve block, radiator, A/C compressor, hydraulic and engine oil lines, coolant expansion tank, ABC tandem pump, engine and transmission mounts, coolant pump, battery, engine V-belt, purge valve, ABC pulsation damper, distronic distance sensor, ABC leveling valve, ABC fluid tank, Mobil 1 oil changes, brakes, etc. I just did both coil packs, voltage regulator, and all 24 spark plugs. If you did all of the above work at an MB dealer over the car's life, it would total over $20,000! No expense spared on this magnificent $135K+ car ever. –

— Electrical 10 out of 10 – Lights, switches, radio, windows, wipers, seat motors/memory, and power mirrors work perfectly. Headrest motors, vacuum lock system, etc. all operating properly. The HVAC system is fast to respond, and perfect with hot heat and ice-cold A/C front and rear. —

–Mechanically 10 out of 10 – Engine starts, idles, runs, and revs to redline in every gear smooth and strong. This car has 510HP and over 600 lb/ft of torque; enough to destroy a Ferrari on the road, or pull a tree stump out of the ground. Transmission is smooth yet aggressive, and downshifts eagerly with lightning fast positive engagement shifts. The car runs at high speed with no vibrations or noises. There are no leaks. —

— Engine is strong and VERY eager to run, transmission smooth and ready to drop down two gears at your command to rocket you past slower traffic. When you floor the throttle in this car, you'd better be prepared to arrive where the car is pointing RIGHT NOW. Brakes are solid and pedal feel is firm. Suspension is tight like new, but floats on a cloud just like an ABC-equipped W221 is supposed to do. ABC sport mode works perfectly. Steering nicely weighted with no play in the box. This car drives and handles like new. Look at the condition of the engine bay on this 9 year old S600!!! –

— It has its books, working remote key, keyless go plug, clean Carfax, mats, and complete service history including all warranty records. You name it, it's been done, including lots of recent high $$ work. With only 83K miles and all the typical 75K mile work done already, this car is not even broken in yet! I can tell you from experience, there are two types of S600's: one that will need a lot of expensive repairs, or one that has already had all the expensive repairs done, like this car. This is the one to get, because all you have to do is drive!!! —

– The BIN price, besides the tires/mats/etc mentioned above, also includes both coil packs and all 24 spark plugs replaced (Bosch OEM from the Benz dealer, no cheapies!). Even a rear headrest mounted Vizualogic SmartLogic DVD touchscreen Andriod tablet system with two screens for the rear seat passengers! Also a full $200 detailing including engine bay, carpet shampoo, leather conditioning, orbital polishing, etc. I'll also include ToughGuard paint protectant. This stuff is simply amazing for durability, as it will last up to five YEARS. Dealers charge up to $695 for this stuff! That's almost $7000 in value all included at the BIN price! –

— Nits: A few minor rock chips and thin scratches that have been touched up. A few mild door dings in the a-pillar. THAT'S IT. NOTHING ELSE. And if I did not mention those, it's unlikely anyone would even notice…I just want to be up front and honest. —
— I have good feedback, and sold many Audis, Acuras, and Benzes that the new owners are thrilled with. They and others have offered to act as references to verify that I am honest in my descriptions of the cars I sell, and you are welcome to contact them. —
THIS IS A ONCE-IN-A-LIFETIME CAR, AND IT'S AN UNBELIEVABLE DEAL!!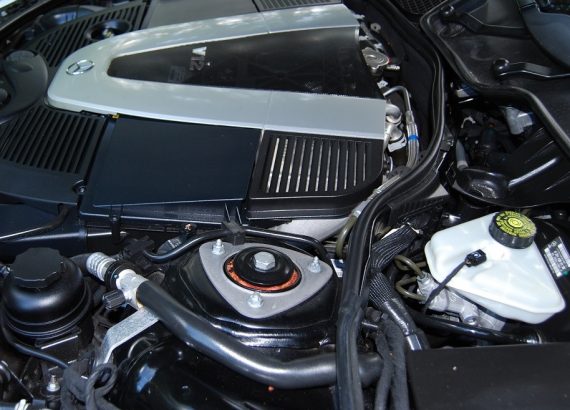 This is a special S600. The seller goes into much more depth than I will here, but let's just say I'm confident that this the best W221 S600 for sale out there. I don't need to tell you how quickly you can go bankrupt buying one of these beasts if you don't know what is involved with owning one. Even S600s that look and drive fine still might have many thousands of dollars of attention that is needed. Not this car. Everything that was needed to be replaced has been. Stuff that you didn't even know existed on these cars, that's all taken care of. It's not just a small peace of mind, it's peace of your entire savings account.
I'm really surprised to see this S600 be only $26,900 seeing as other compared cars are much more without the mountain of maintenance and repairs that car has already had done. Not to mention the exterior and interior are nearly perfect as well for a car with almost 84,000 miles on it. If you are ready to own one of these amazing cars, it's tough not to put this one at the top of your list.
– Andrew