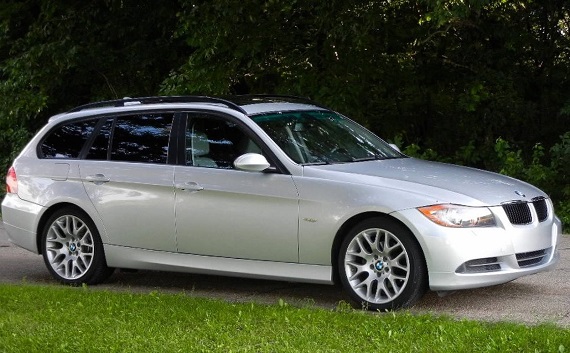 Over the past few years, my wife and I have had an ongoing conversation about what would replace her 2006 Subaru Outback. It's not that we don't like the car; in fact, quite the opposite. Subaru really stepped up the quality and look of the fourth generation Legacy and made it close to comparable to the European counterparts. A svelte exterior was matched by a luxurious interior, a great all-wheel drive system, and the theory of Subaru reliability. But there are several places where the Legacy, despite it's massive popularity, shows its budget origins. The ride is great as long as the roads aren't rough and are reasonably straight; it doesn't really like corners much and if there is a bump mid corner prepare for you and your passengers to look a bit like bobble head dolls. Then there's the transmission; if you went with the Limited spec like my wife originally did, you got the nicer interior wood finish, climate control and leather seats – but the manual was opted out, making them automatic only. Couple that automatic to the 2.5 liter boxer 4 and saddle it with the best part of 4,000 lbs and the result is anemic. But the real thorn in the side has been the reality of fourth generation Subaru ownership; far from trouble free, the Outback has eaten its headgaskets, wheel bearings, batteries and brakes like it's going out of style. I think when you purchase something like an Audi or BMW wagon, you expect that once it's outside of warranty there will be a big occasional repair – that's the trade off for the luxury and performance of the nicer marques. But in a Subaru? It's then when the other shortcomings really begin to wear on your patience and you begin to think of alternatives. While my natural inclination has been to look at the benchmark for performance luxury all-wheel drive wagons – Audi's Avants – ironically it's been BMW who has offered more options in recent years, such as this lovely sport wagon E91 Sports Wagon: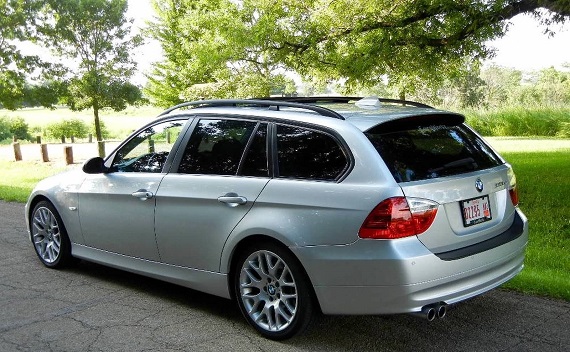 Year: 2008
Model: 328xi Sports Wagon
Engine: 3.0 liter inline-6
Transmission: 6-speed automatic
Mileage: 96,000 mi
Price: $15,900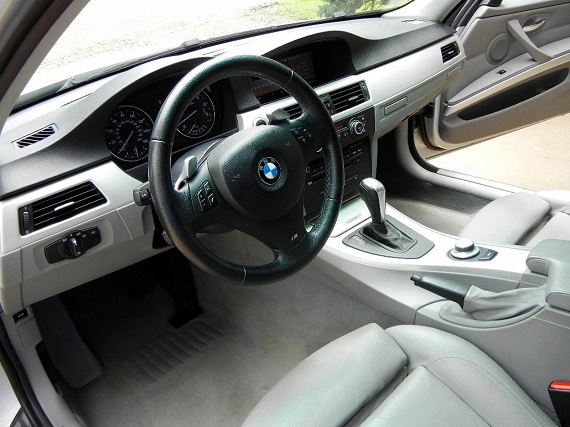 2008 BMW 328 xit Sports Wagon

Our super clean and completely loaded BMW Touring that we have enjoyed for 5 years. Originally a car in our inventory it soon became the occasional EuroWerkz company car hauling packages to and from vendors and customers and an occasional set of tires and wheels too. I liked it so much I bought it out of the dealership 3 years ago. The utility of an SUV, and it drives like a proper car. Maybe a perfect vehicle? Maybe the Ultimate driving machine? Smiling

Finished in Titanium silver over grey Leather and the complete list of options including Premium package and the very rare on a wagon Sports package. Other additions include all-wheel drive through a Steptronic automatic with paddle shifters, universal remote with comfort access, Panoramic sunroof, rear door window blinds, Memory sports seats, Ski bag, Winter package including heated seats and headlamp washer system, I-drive with voice command, aluminum interior trim, rear park distance control, Satellite radio with USB I-pod interface and Hi-Fi sound, and Xenon adaptive headlamps. Aftermarket rear window tint has been added along with an M sport steering wheel and 18" BMW wheels now wearing nearly new Yokohama Advan performance all season tires.

The condition of this car is fantastic and although it has been well loved and traveled with us all over the country and is presently at 96k miles it would pass for a 3 year old 30k mile car. We have recently refinished the front bumper cover and the wheels along with a complete detail and a brand new set of BMW carpeted mats. Of course it has been serviced right here obsessively and every fluid has been changed at least once and synthetic oil service intervals were at 6-7k miles. The car was originally from Florida and has seen very little winter duty here but we do have a separate extra set of 17" BMW aluminum wheels with winter tires available if desired. A no stories car that is ready to go in every respect.

Offered at $15900

Contact Doug for a prompt reply at:

witt@eurowerkzlc.com or 641 891 3571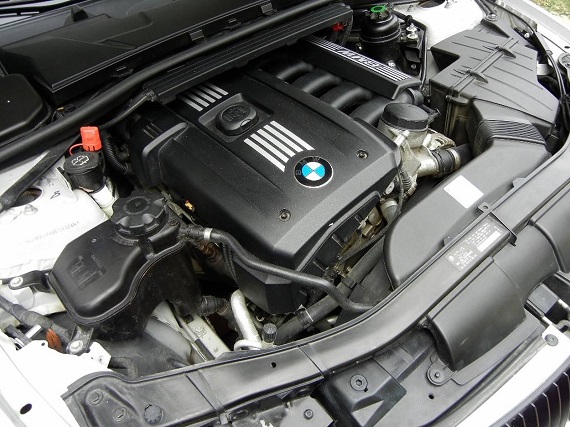 This is exactly the kind of car which answers many of the problems which probably kept up Subaru's engineering department. The silky smooth 3 liter inline-6 bumps power up to nearly 230 horsepower, and while the Touring models aren't lightweights that's still enough for a sub-6 second run to 60 m.p.h.; more importantly, it makes merging onto highways fun instead of fear inducing. Coupled with that power are the better inherent driving characteristics of the E91 chassis, which not only provide a car capable of gobbling up long stretches of highway but is equally at home on switchback mountain roads. Of course, the xDrive offers you the comfort of knowing when you reach the top of the Stelvio Pass and it's just snowed, you'll make it through. Sprinkle these ingredients with a dash more luxury and refinement along with some great integration like iPod interface (not possible in the Subaru!), and the E91 becomes not only more fun to drive but more enjoyable to live with.
On top of that, this example is particularly well equipped with both Premium and Sport packages, but has been further augmented with the upgraded alloy wheels and M-sport paddle shift steering wheel. The Titanium Silver Metallic is a pretty look for the 328i and shows well, as does the grey leather interior. The xDrive wagons didn't receive the lowered sports suspension that rear drive and sedans did, but otherwise you get the more heavily bolstered seats which receive universal rave reviews. Those seats are also heated thanks to the Cold Weather package. Add up the options on this originally $37,000 and you'll soon see the value in the package, as by my math it had nearly $9,000 worth of additions. As sporty family options increasingly are forced to add "utility" to their name to make it by the bean counters, a used 5 door such as this continues to tick just the right boxes for those of us who like to consider the more compelling alternatives.
You can contact the seller if you're interested directly at witt@eurowerkzlc.com.
-Carter