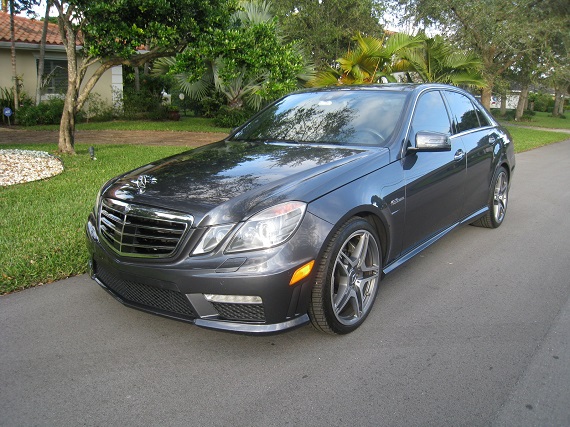 Although BMW's E28 M5 gets most of the laurels and notoriety for being the first super sedan, the reality is that for an entire two generations before the launch of BMW's Motorsport branded sedan, Mercedes-Benz had led the way with a series of large V8 powered luxury sedans. The first was really the W100 "Grosser" 600, powered by the M100 6.3 V8. Producing 250 horsepower and 370 lb.ft of torque, it was a match for the hefty mass of the 600, though that car was certainly not a sports car. Mercedes then followed the 600 with a more sporting model, mounting the same M100 into the 300SEL 6.3. With a 0-60 time of around 6 seconds, the lighter 300SEL was capable of hanging with some of the most notable sports cars of the day. When production of the W109 chassis was ceased in 1972, Mercedes moved the massive V8 into the new W116 chassis. Launched in 1975 with a tremendous amount of revisions to the M100, the now 6.9 liter V8 produced nearly 300 horsepower in European trim and over 400 lb.ft of torque – a full decade before the M5 hit the market.
Into the 1980s, although Mercedes-Benz produced some potent V8s of its own it was the tuning firm AMG that took the reigns for performance, ultimately generating in the neighborhood of 400 horsepower from the M119 6.0 V8. After the merger of AMG into the Mercedes-Benz fold, they became the tuning wing of the company, but focus had moved on to inline-6 and V12 models. The big V8s returned in the W210 E55 with a respectable 349 horsepower, but supercharged versions later produced far more. By the mid 2000s, though, there was a horsepower war between the M5, RS6 and AMG models. In response to the 450-500 horsepower plus on tap from the competition, AMG upped the ante with a new M156 V8. With an astounding 507 naturally aspirated horsepower, Mercedes-Benz had doubled the original 600 model's power with no more weight. The result? 0-60 in 4.5 seconds and relentless, effortless speed everywhere in the rev range. The motor appeared in several different models, and though the displacement was 6.2 liters AMG opted to utilize the nomenclature "63"; probably, as one of our readers noted the other day, as an homage to the 6.3 models that started this conversation. Mercedes once again held the biggest hammer in its hand, but technology and the need for greater efficiency meant that this motor enjoyed a short shelf life. The company moved on to twin turbos in the 2011, making this 2010 example of the E63 the last of the great naturally aspirated V8 tradition: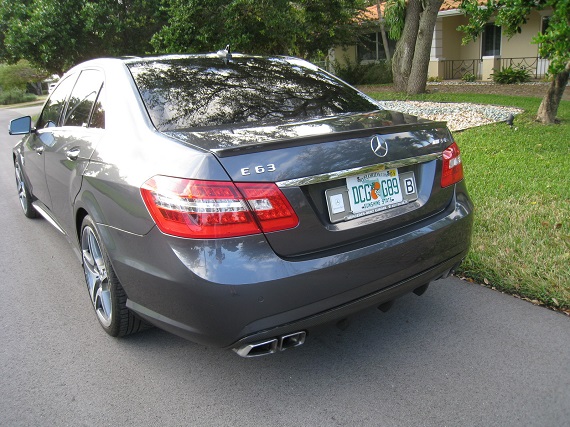 Year: 2010
Model: E63 AMG
Engine: 6.2 liter V8
Transmission: 7-speed automatic
Mileage: 52,000 mi
Price: $36,500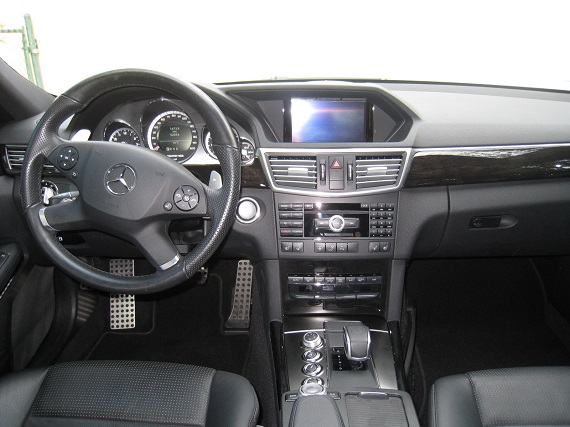 Offered for sale is my 2010 E63, 52K miles.
For those familiar with AMG this cars needs no introduction, the last MB car ever to be powered by the big
6.2 AMG V8 engine. 755 steel grey metallic with 201 black leather interior. It is in near mint condition. I
am rating this car as a 9/10 due to a few stone chips on the hood and front bumper, no nicks, dents or
scratches. Health issues forces sale.
Immaculate interior, second owner, all original. Always kept in a garage, washed once or more per week,
never raced. Up to date on all service. Car comes with all documentation including books and manuals,
service records and original bill of sale. Please feel free to contact me at (305) 733-4755 with any questions. $41,400 or best
offer.
***** OPTIONAL ACCESSORIES *****
P02 P02 Premium Package: COMAND with 40GB H $4,900
889 : KEYLESS-GO, Electronic Trunk Closer, Cornering Lights, Bi-Xenon Active Light System,
Intelligent Highbeam Control, COMAND w/Navigation and Voice Control, Drive Dynamic
Multicontour Driver Seat, Heated and Active Ventilated Front Seats, Rear View Camera, Lighting
Package, Control Code
230 PARKTRONIC with Parking Guidance $950, Side airbags in rear $410, Panorama Sunroof
$1,070, Black Ash Wood Trim, 19″ AMG Twin 5-Spoke Forged Light-Alloy wheels $8,800
997 997 Driver Assistance Package: DISTRONIC $2,900, Lane Keeping Assist, Blind Spot Assist,
Distronic Plus w/PRE-SAFE Brake, Driver Assistance Package

TOTAL $104,780
Additional extras: Vorsteiner carbon fiber rear diffuser $1,700, 218-260-00-00-9E38, 2015 shifter
$606.90, appearance protection $399, 24 Month CPO extension $4,695
50K miles service $1,510.47
Replaced oil engine, Oil filter, Engine air filter, Fuel filter, AC cabin filter, Flushed brake lines and replaced
brake fluid. Spark plugs, Wiper blades, Full inspection, Adjust front wheel bearings, 4 wheel balance and
alignment.
Asking $41,500 or best reasonable offer. Additional photos can be sent per request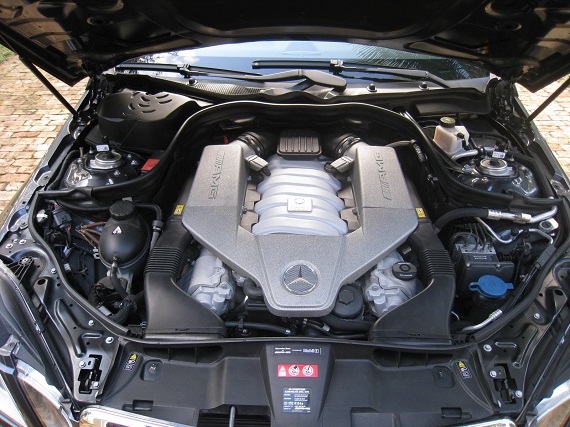 What I find particularly appealing about the most recent AMG large sedans is that they've been some of the most tasteful and understated high-speed transport ever conceived. Some won't like that they're not flashy, but in the vein of the 450SEL 6.9, there's little to tell that over 500 horsepower is readily beckoned. Having driven a similar performing SLS AMG, the engine is magnificent and plays to the dual nature of these cars well. Unlike the E28 M5 that always felt a bit high-strung and racey, the big V8s in Mercedes are much more relaxed but still can tear your face off when and as often as you'd like. This particular example was well equipped and the Steel Grey Metallic is a very pretty color with plenty of understated blue tones. Condition is top and miles are in check, and it's obvious from the seller's information that this has been a well cared for and treasured example of the breed. The result is that you can get one heck of a performance sedan with mountains of power and luxury for about the going rate of a new base-level C-Class sedan. Gas prices are low, so go burn up some dinosaurs in style!
-Carter