Warning!
This post is in our archives. Links in this post may have been updated to point to similar cars available to bid on eBay.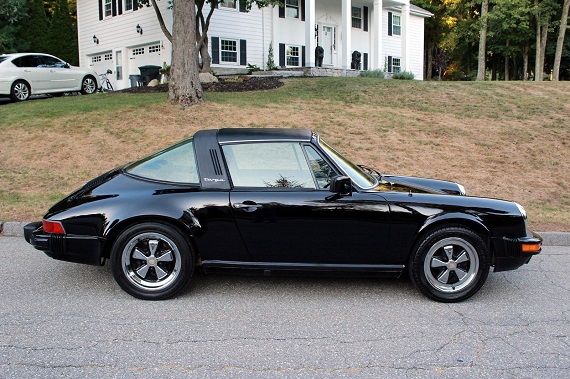 As the title of this post should make clear we're going to need to ask a lot of questions about this Porsche 911. In general, its appeal will be limited as almost any car of this sort will be. It's not original, nor will it ever have any collector value, and our most pressing question will remain, "Why?" That aside I do think there is some appeal here and for the right price this could make for a pretty fun 911 that melds a variety of classic models into what hopefully is a coherent whole. Let's start with what we have here: this 911 began as a 1972 Porsche 911E Targa, which, for reasons that are unclear, was rebodied as a 1978 911SC. The current owner does not why, but seems quite confident this change was not due to an accident or any other nefarious conditions. Maybe whomever owned it at the time preferred the redesigned look, we don't know. Added to this new body was the engine and transmission from a 1986 3.2 Carrera. So that's our frankenstein 911 we see here. It has the lightness of the long-hood 911, wrapped in the skin of the impact-bumper-equipped 911SC, all surrounding the more modern heart of the 3.2 Carrera. In total, given the aesthetic similarities between the 911SC and 3.2 Carrera, what we end up with is basically a lightened 3.2 Carrera, and if everything is properly sorted that in itself is not a bad proposition at all!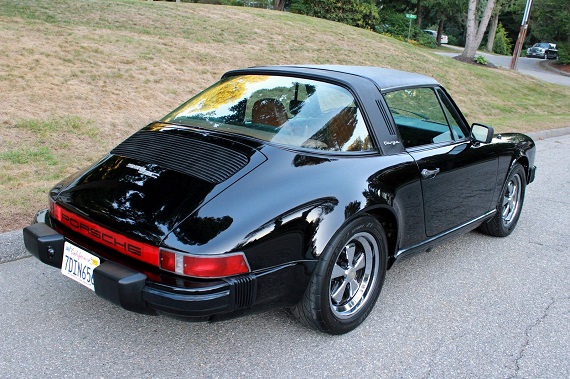 Year: 1972
Model: 911E Targa
Engine: 3.2 liter flat-6
Transmission: 5-speed manual
Mileage: 84,568 mi
Price: Reserve Auction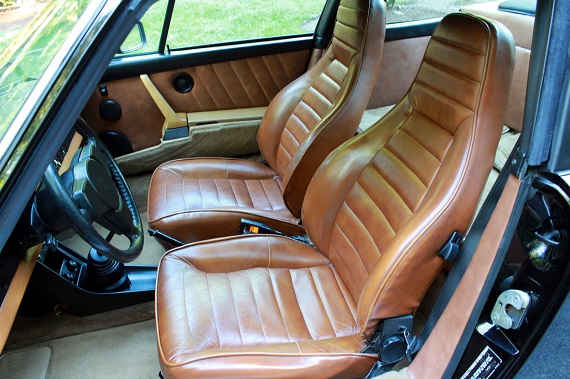 1972 Porsche Targa

Welcome to my listing, as you look at the pictures you may be wondering why it's listed as a 1972 911E when it looks like a later model SC…. I will take this opportunity to say that if you are looking for a factory correct 911 please move on as there is nothing here for you, however if you are looking for a great looking, excellent driving, well sorted 911 read on…

This car started life as a long nose 911, but somewhere along the way (before these cars began to fetch prices well into the six figures) someone decided to re-body the car. The car has spent it's whole life in Southern California so the car is naturally free of any rust. I am not sure what the motivation was to change out the sheet metal, but the car appears to be accident free so I assume that the work was done for aesthetic purposes, quite simply to upgrade the look to a "more modern" 911.

This 911 is a "Frankenstein" with parts sourced from several cars, the tub is a '72, the body is a '78 and the motor and transmission is from an '86, one thing is for sure…the lighter chassis of the early 911 combined with the larger 3,2 litre Carrera engine truly makes this a monster! This car is hands down one of the fastest, most responsive 911 I have had had the pleasure of driving.

This is a low mileage example, based on service records, the chassis has about 57,000 miles, and the drivetrain has approximately 85,000 (the odometer was transplanted from the same donor car as the engine and transmission).
There is a comprehensive collection of receipts that will accompany this car detailing all of the work performed (most within the last few years). All in all this car has been gone through from bumper to bumper and is a well sorted example.

Various new items and work done within the last few thousand miles:

-New front ball joints and tie rod ends

-New cap, rotor, plugs and wires

-New battery

-All body replaced all around (windows, body, roof)

-New Bilstein dampers (front & rear)

-Transmission rebuilt by TLG with new teeth and synchros

-New aftermarket head unit

-Turbo Valve covers

-New oil cooler lines

-New brake lines

-New motor mounts

-Fuel injectors rebuilt by WitchHunter Performance

-Strut tower bar

-New right side CV boots

-Intake re-sealed

-Targa top re-covered

Not only is the car a pure joy to drive, it is also sinfully beautiful, the paint work was done professionally and of the highest quality is a mile deep. There are some very minor imperfections such as a few minor rock chips, but certainly nothing that detracts from the car as a whole. The car is further complemented by a set of chrome Fuchs.

The interior of this 911 is in good to very good condition, while the seats have been sat in, they are not ripped, nor do they show signs of excessive wear.
This 911 appears to be 100% accident free, is free on any liens, I have a clean title in hand and it is ready for a new home.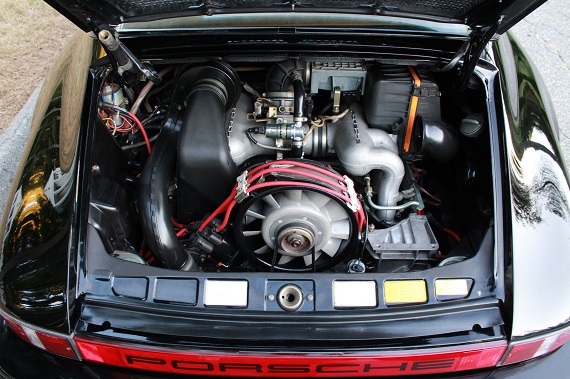 As stated, we still must ask why this came together and given the state of the air-cooled 911 market we also must recognize that this example never will see the sort of value any of its three donor cars would have seen had they remained in original condition. It does look in very nice shape though. It presents as a very well taken care of earlier 911 with clean exterior and engine bay along with a good looking interior that shows reasonable wear for its age and mileage. Maybe this is the end-product of three cars which were not cared for and if that's the case then those cars have been given a new life. I think there still must be many more questions asked and you'll need a trusted 911 specialist to look everything over to make sure the condition of the various components is sound. After that there will be the price and really it all comes down to that price. Naturally there quickly comes a point where none of this makes sense. I suspect this auction is more or less at that point with its current bidding at $25,200. At much more than that you might as well find a good 911SC or 3.2 Carrera in original condition and enjoy it. I think this one could offer more driving pleasure given the lighter weight, and of course you can drive it like you stole it without any concern over its long-term value, but the performance increase likely isn't enough to really command much additional value. And that's where the potential lies with this 911: an interesting driver at a lower cost that offers something a little different from what one might expect.
-Rob