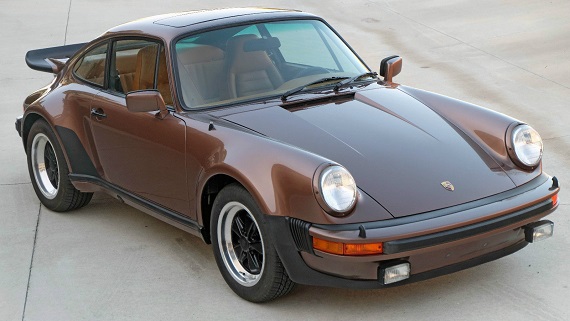 We talk a bit about 911 reliability around here and it is a well known trademark of the engines in these cars. But how about a 930 with over 200,000 miles on it? Given the much higher stress these blown engines tend to undergo a car like this one is truly a testament to the capabilities of these fantastic performance machines. This particular 930 has another treat to go with it. With some regularity we come across older Porsches with dubious claims about being a "one-owner" car, but this one here appears to be the real deal! One owner and one place of service for its entire 38 year and 200K mile existence, surely a rare thing to come across. Even better, this 1976 Porsche 911 Turbo Carrera, located in California, recently has come out of restoration and sits looking absolutely fantastic!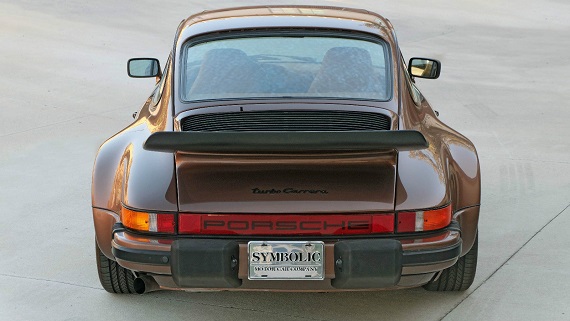 Year: 1976
Model: 911 Turbo
Engine: 3.0 liter turbocharged flat-6
Transmission: 4-speed manual
Mileage: 203,306 mi
Price: Reserve Auction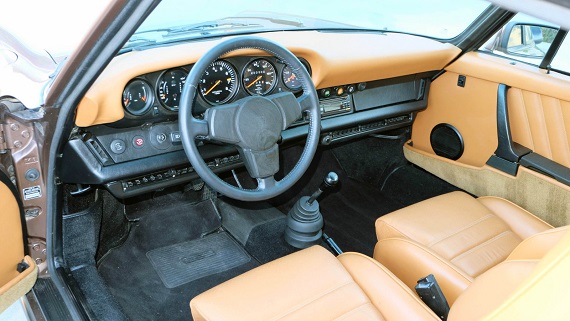 Completed March 1976
Chassis No. 930.680.0398
Engine No. 6860407
Gearbox No. 760408

This particular first year 930 Turbo Carrera was special ordered new by Mr. John George Mory of Newport Beach, California in January of 1976. Mr. Mory was a prominent and highly successful Avionics Engineer and this vehicle was a present to himself for his upcoming 35th birthday. Mory placed his order through Allan Porsche Audi, Ltd., in Burbank, California. Allan Porsche Audi, Ltd., was a relatively newly established official Porsche agent having moved from their original Burbank location on South San Fernadno Road where they had been in business for nearly a decade to a new facility just a mile away at 825 North Victory Blvd. The new location had only opened their doors officially six months earlier, on August 21st, 1975 and Mory's order of a "top-of-the-line" exotic new Turbo Carrera was given full priority by the owner, Mr Allan Winogura. In the Summer of 1985, Mr. Winogura sold his business but the remains of the original dealership survive in the form of IMX Auto Group which now occupies the same location but on a much larger scale.

The order placed in early 1975 for Mory's new Turbo Carrera specified the following:

-One typ 930, code 781 (USA Market / California Version) Turbo Carrera -Exterior color "Copper Brown Metalic"
-Interior trim "Cinnamon full Leather" -California Emissions Equipment
-No exterior "Turbo" graphics -Sports Seats Left and Right
-Electric Sunroof -Blaupunkt Bamberg Stereo Cassette Radio
-Pirelli Tires

Sequentially, this was the 387th of only 519 similar examples completed. Production of these first year, early, non-intercooled 3.0-liter Turbo Carreras began at the end of September 1975 with early deliveries taking pace later that Winter. The order for 930.680.0398 was processed in late January 1976 and it was completed in March of that same year with delivery taking place in early May of 1976. On Tuesday, May 18th, 1976, Mr. Mory signed lease and purchase documents with Peyton Crager Leasing in Harbor City, California later that day Mr. Mory took delivery of his new Turbo Carrera at Allan Porsche Audi. At the time of delivery, the sales as service department noted that this Porsche had 28 miles on the odometer. From May of 1976 until his death earlier this year Mory's treasured Porsche never left his hands. Ownership of this vehicle was one of his greatest prides and joys. Early during his ownership in 1976, via his airline industry contacts he arranged to bring the car with him to Europe for an extended holiday. Mory was originally born in Hungary and he made an adventurous journey there in his new Turbo showing it proudly to relatives who remained there. Back in the States over the next four decades, Mory continued to enthusiastically enjoy his treasured Porsche covering over 200,000 miles in that time frame until passing away while it was in the final stages of a full restoration.

Mory's first 125,000 miles in his Porsche were trouble free as he was careful about closely following a detailed program of preventive maintenance, care and service as needed. He resisted all temptation to modify or update his Turbo Carrera as so many others did over the years. In keeping his prized Porsche unmodified and as delivered new as well as completing regular services and care, it remained fresh and as tidy as the day he first took delivery so many years before. Ten years ago with just over 130,000 miles on the odometer, Mory's Porsche was starting to exhibit a variety of minor mechanical maladies as well as showing its age with the paint and interior starting to fade a bit from time. He had faithfully serviced his treasured Turbo with long-term friend and advisor, Stan Szarkovicz a well known Can Am race car driver and mechanic who in 1973 founded Porsche Strasse. Szarkovicz passed away in February of 2004 and his 25-year veteran, lead mechanic Robert Tasedan took over the business later that year founding his new company, Auto Strasse Corporation (http://autostrassecorp.com). Having worked for so long under the guidance of Szarkovicz, Tasedan was well up to the task of addressing any concerns Mory had with making his Porsche right again. Over the next ten years, Tasedan worked closely with Mory to complete an exhaustive and comprehensive restoration of this particular Porsche 930.

The work began in earnest in November of 2004 and over the next decade, while the Porsche slowly became new again, Mory faded away, eventually dying earlier this year sadly before he could see the end results of the incredible work Auto Strasse lavished upon his prized treasure.

Less than a month ago, the restoration of this Turbo Carrera was finally completed. As evidence of how carefully the work was executed and completed, this Porsche passed a full California "Smog" Check, something that is near impossible to do given the design of the vehicle. The vehicle today looks and feels as if it had been completed this year rather than nearly 40 years ago. The best way to describe it is "show-room-new" in all regards. It is very likely one if not the only surviving single-owner from new Turbo Carrera like it left in the world. It is completely documented from new with impossibly perfect paint, trim and mechanics. It is of course obviously completely matching numbers front to back and totally without rust, corrosion or accident damage ever. It will be sold to her next fortunate custodian complete with books, manuals, original warranty card, multiple original keys and it even has a fully reconditioned and impossibly rare, original Blaupunkt Bamberg Stereo Cassette Radio with hidden built in I-Pod adaptor. Also included are the original 1976 Porsche Factory Sales Catalog Documents and Porsche Factory communication and confirmation as well as Certificate of Authenticity.

More than 150 high resolution inspection photos, notes, records and complete detailed history from new can all be accessed by clicking on this link: http://symbolicphotos.weebly.com

This particular Porsche 930 Turbo Carrera is an absolute automotive treasure without equal. It is completely rust and accident free and matching numbers from top to bottom, front to back. All date-codes, casting-stamps and stencils are correct as originally completed new by by the Porsche Factory! Inspection and test drives are warmly welcome. The vehicle can be seen during normal business hours at our main showroom in La Jolla, California. I can assist with any manner of shipping world-wide. In-State buyers are subject to all applicable dealer to private part sales requirements.

Please contact me for assistance with a potential purchase at your convenience.

I can be reached anytime by text or cell at 619 840 7811 or direct by e mail at bill at bill noon dot com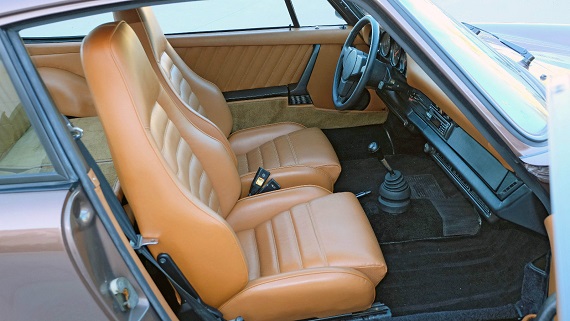 I don't want to sound too much like I'm trying to sell the car myself, but it is truly great to come across a machine not only treated with such care and attention, but also driven and appreciated to the full extent that the car's engineers intended. This is no garage queen. Like any early 930 it will not come cheaply with bidding currently sitting at $121,100 and reserve unmet. These cars have easily been reaching into the six figures on the current market and I'll be interested to see just how far a car with this mileage is capable of climbing. All that awaits is for the next owner, who we can all hope will enjoy this car as much as the first one did.
-Rob