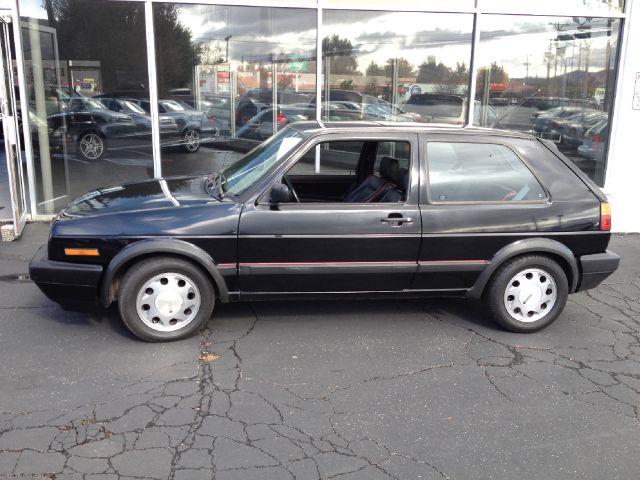 In my recent Jetta GLi post, I took a look at two late model Jettas that were around the same price as an earlier A2 Jetta GLi 16v. In that post, I claimed that the Jetta was the red-headed step-child of Volkswagen. Well, if that's the case, here is the good son – the GTi. Acclaimed as the original of the "Hot Hatch" market, the original A1 GTi gained weight before it even hit U.S. shores and never stopped eating. Each generation gained weight, options and complexity – and to make up for that, VW kept upping the power. From the simple 1.6 8V the original sported, it was up to 1.8 liters by the time it hit U.S. shores – then a few years later, gained 8 more valves, than another .2 liters in 1990, and finally made the jump to the narrow angle VR6 with its mighty 2.8 liters pumping out nearly double the horsepower of the original. Despite the changes, each generation has been revered by it's own group of enthusiasts, and it's rare to find original condition GTis over 10 years old. Today we have two examples that are pretty original from two very different generations -a 1988 GTi 16v and a 1998 GTi VR6. Let's start with the 1988: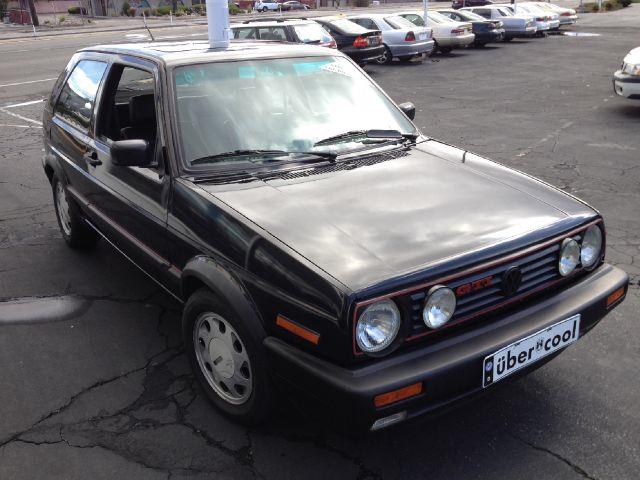 Year: 1988
Model: GTi 16v
Engine: 1.8 liter inline-4
Transmission: 5-speed manual
Mileage: 169,700 mi
Price: $6,950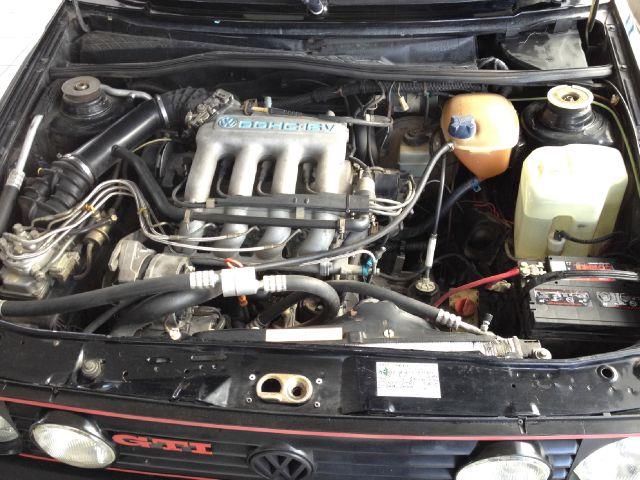 1988 VOLKSWAGEN GTI, black, must see to appreciate. Very rare to find a GTI in this condition. runs and drives excellent. Alarm system, stereo abs brakes, air conditioning, alloy wheels, anti-lock brake system: 4-wheel abs, body style: hatchback 2-dr, cargo volume: 17.50 cu.ft., cassette player, curb weight-automatic: 2653 lbs, curb weight-manual: 2565 lbs, driver airbag, engine type: 2.0l l4 sohc 8v, front brake type: disc,front headroom: 37.50 in.,front hip room: 51.60 in.,front legroom: 42.30 in., front shoulder room: 54.00 in., front spring type: coil, front suspension: ind, fuel economy- city: 22 – 24 miles/gallon, fuel economy- highway: 29 – 31 miles/gallon, ground clearance: 4.80 in.,manual sunroof, maximum payload: 1072 lbs, maximum towing: 2000 lbs, overall height: 56.20 in., overall length: 160.40 in., overall width: 66.70 in., passenger airbag, passenger volume: 86.80 cu.ft.,power door locks, power windows, rear brake type: disc, rear headroom: 37.40 in., rear hip room: 52.10 in., rear legroom: 31.50 in., rear shoulder room: 54.60 in., rear spring type: coil, rear suspension: ind, rear window defogger, standard payload: 1072 lbs, standard seating: 5, standard towing: 2000 lbs, steering type: r&p, tachometer,tank: 14.50 gallon,tires: 195/60r14, track front: 57.50 in., track rear: 57.00 in., turning diameter: 32.80 in., wheelbase: 97.40 in., 169,700 miles, VIN: 1vwdc0176jv036393, Don't miss our Big April Spring Cleaning Sale April 4-7th! Huge discounts on over 150 cars and trucks! Experience Cars at 2500 North Carson Street in Carson City; Experience the Difference!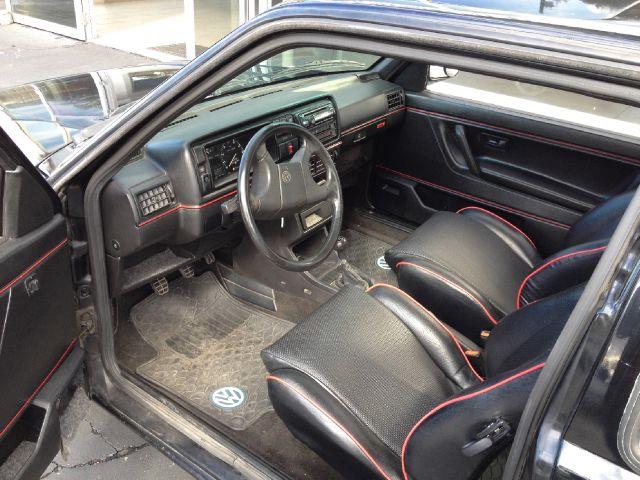 This car is pretty interesting – it has the bumpers and headlights from a later model (1990 up) but is listed as an early car, which would mesh with the lack of automatic seatbelts. The bumpers are easy enough to swap, but most people don't swap the fog lights in too. However, that attention to detail may indicate that the previous owner was a fanatic or enthusiast which is verified by the condition of the car – certainly better than most that you run across despite the mileage. The dealer offers little information but does claim ABS, something that didn't appear until the Mk.3 GTi, but then they also say it's an 8 valve when it clearly has double that. That may raise some warning flags, especially considering the price of the car. If the price and peaky 4 cylinder of this car are enough to push you away, the grass is always greener on the other side of the fence; in this case, more Tornado Red in the form of this VR6 GTi: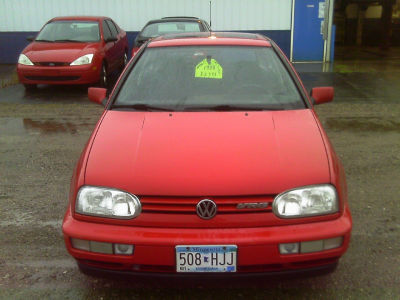 Year: 1998
Model: GTi VR6
Engine: 2.8 liter narrow angle-6
Transmission: 5-speed manual
Mileage: 151,270 mi
Price: $2,595 Buy It Now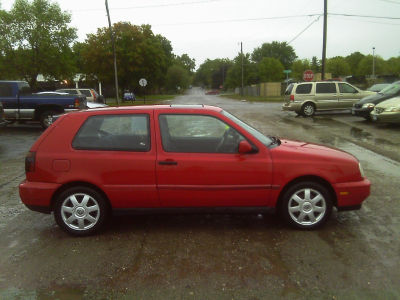 Fun little car that can save you money at the gas pump.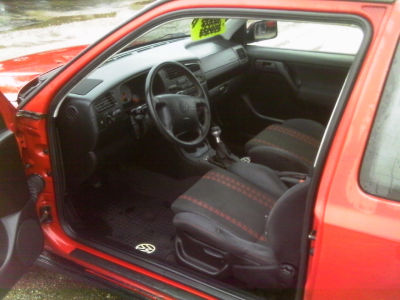 I have to thank the dealer for the overwhelming amount of information on this one. It appears from the Speedline-made wheels and shift knob to be one of the more desirable "Driver's Edition" GTi VR6s. 1997 GTis were the only Driver's Edition, while 1998 received the DE bits. It seems that A3 GTi VR6s are hard to come by in good original condition, but this one appears to be so. This is made even a bit more special by being one of the limited edition. Typically these cars are either heaps or heavily modified so it's neat to see a clean original one, even if the miles are slightly higher. These are fun cars to drive, are fairly easy to work on, and reasonably cheap to keep running. The A3 doesn't enjoy a reputation for being the most trouble-free Volkswagen ever made, but my experience overall owning a 97 Golf also in Tornado Red was pretty positive. There were some issues to overcome, but it was a great driving car and this one would be all the better with that sweet VR6 note these put out.
At half the price of the 16V, even taking into account the 16V is a harder car to come by in this condition, I'd have to go for the VR6. I do love the 16V GTis, but were I in the market I'd probably hold out for one in a color I'd prefer as this car is priced towards the top of the market. The VR6, on the other hand, looks great, is a great color, and is priced at the sweet spot to jump into ownership without too many concerns. Complaints about the Mk.3 compared to the Mk.2 were the same from Mk.2 to Mk. 1 – too big, too heavy, too complicated; these factors lead enthusiasts to claim VW lost it's way and the original intent of the GTi. But looking at the fairly lightweight Mk.3 in comparison to the heavyweight Mk.4 and Mk. 5s, it's downright tiny and relatively simple.
Which one would you have?
-Carter