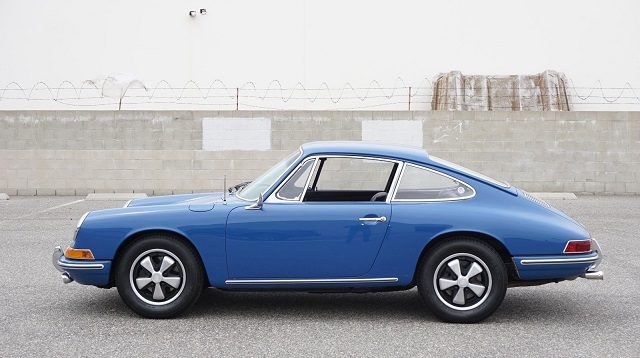 Not to be confused with the perhaps much more well known color of Gulf Blue, here we have a Golf Blue 1967 Porsche 911. Gulf Blue (code 328) is the color of racing, Golf Blue (code 6603) is…well I don't know what Golf Blue as a color represents, but on early 911s it was perhaps the best of the blues and we even see it show up as a PTS option now and then on modern 911s. I would guess Golf Blue is the more rare of the two as well given that it was only available for a couple of years very early in the 911's life. So we don't see one often and when we do we must take notice.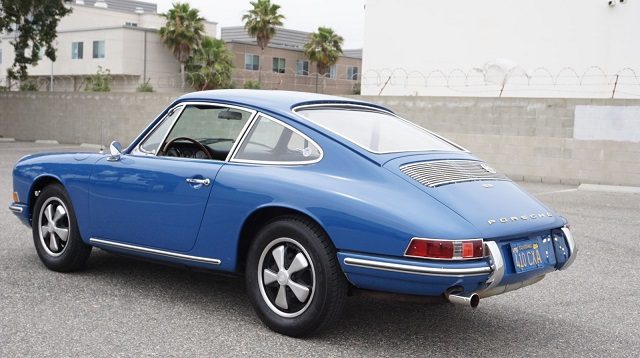 Year: 1967
Model: 911
Engine: 2.0 liter flat-6
Transmission: 5-speed manual
Mileage: 120 mi
Price: $89,500 Buy It Now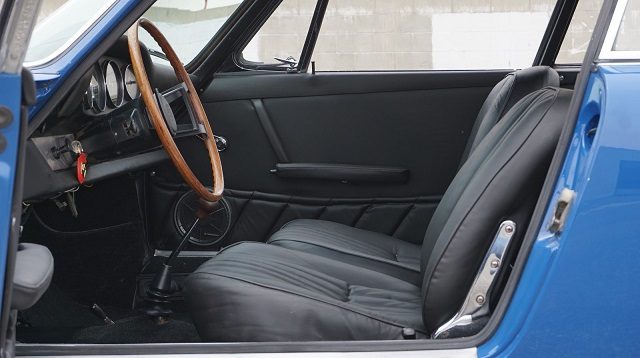 Up for sale,
1967 Porsche 911 Short wheel base in its beautiful color combination golf blue with black interior.
Fitting with matching numbers engine and gearbox.
Wooden steering wheel, Fuchs wheels…
Straight rust free body with no accident.
The cars has been professionally repainted 5 years ago.
New floor pans and new carpet.
Strong Engine recently serviced, no leaks.
Drives perfectly.
Beautiful and great quality driver comes with tool kit, jack, spare tire and blue plate.
Great opportunity !
more infos and photos upon request.

We ship worldwide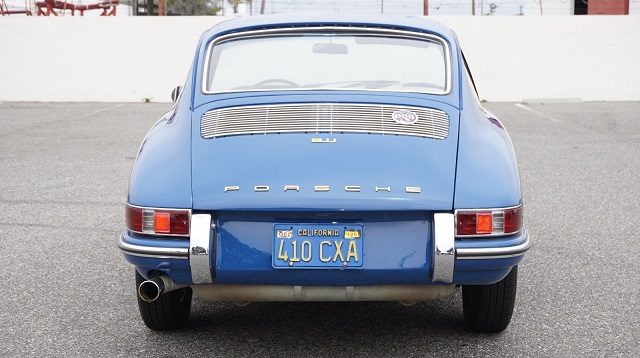 The seller has provided us with a decent number of pictures to evaluate that lovely Golf Blue exterior. The interior, however, remains mostly a mystery. The interior pictures don't tell us much, nor show us much. What we can see looks fine and we can tell things aren't entirely original, otherwise I don't know. The mileage is a similar mystery. It certainly doesn't have a mere 120 miles on it and there's no word of a substantial rebuild or restoration that would suggest this is the mileage since completion. So at the moment it's more or less a random number.
These issues represent the basic situation with this 911. We don't know a lot, nor are we provided with much to verify its originality and history. So there's a good bit of work to be done by prospective buyers. That said, the asking price really isn't that bad. That assumes original colors and matching numbers as the ad suggests, but at least we know that the seller isn't trying to get things too out of hand. Depending on how much documentation actually exists the price probably can even come down a bit and in the end someone should end up with a great and rare early Porsche color on a nice short-wheelbase 911.
-Rob