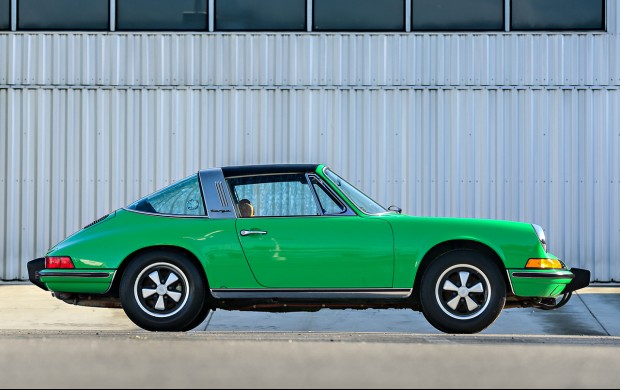 Let's return to the auctions coming up this weekend. When perusing the lots available, it is not uncommon to see a few Porsche 911T peppered in among the many rare and multi-million-dollar cars on offer. Even as the lowest rung on the Porsche ladder, these entry-level examples still show significant appeal. So I wasn't surprised to see this one. It's bright exterior attracted my attention immediately. Then I saw the estimate: $220,000-$260,000. For a 911T? What sort of insanity is this?!
It turns out there are a lot of reasons for the very high estimate and while we can never be sure whether such heights actually will be reached I am confident that this will be one of the nicest and most original examples of the 911T that we'll come across.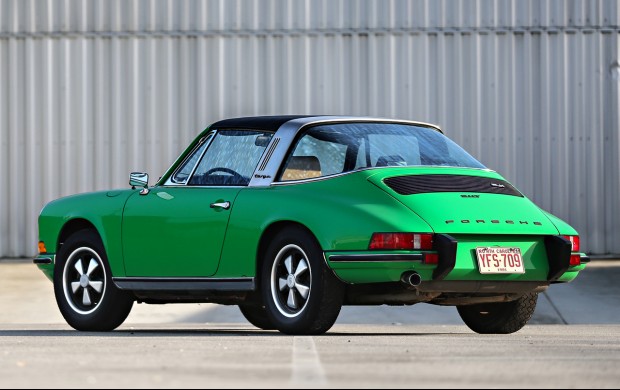 Year: 1973
Model: 911T Targa
Engine: 2.4 liter flat-6
Transmission: 5-speed manual
Mileage: 3,369 mi
Price: Auction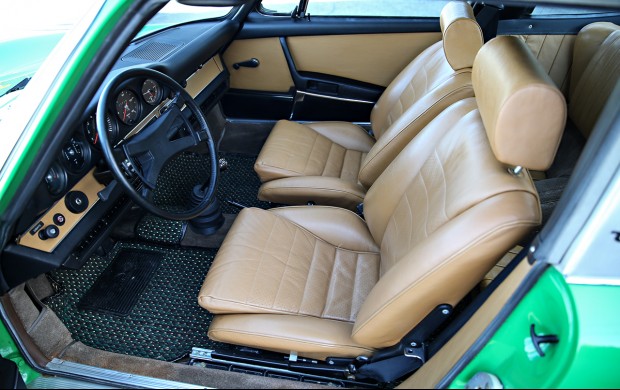 PROVENANCE
Roy Eller, Clemmons, North Carolina (acquired new in 1973)
Current Owner (acquired from the above)

THIS CAR
Completed in July 1973, this 911 is a desirable, late-production 2.4 T Targa featuring Bosch K-Jetronic CIS fuel injection. In all, just 1,302 CIS Targas were built, and they are regarded as the best-performing of all Ts, delivering 140 bhp and a smooth, torque-optimized power band.

Painted Kelly Green (code 225-9-2) with Beige full leather upholstery, this US-market 911 was generously equipped with a five-speed manual transaxle, sport seats, Fuchs wheels, and tinted glass. As noted in the car's maintenance record, the original selling dealer, Triangle Porsche + Audi of Durham, North Carolina, installed air-conditioning on September 29, 1973, when the odometer showed just 18 miles.

The remarkable presentation of this unrestored Porsche is a credit to its first caretaker, Roy Eller of Clemmons, North Carolina, who collected his new car in October 1973. Included in the sale of the $11,820 Targa was a set of coco mats and an AM/FM stereo with rear-shelf-mounted speakers. After driving the 911 sparingly, Mr. Eller decided that the car had potential appreciation as a future collectible, and he prepared the car for extended static storage. Last registered in 1987, this 3,400- mile Porsche has been sitting in its original owner's garage for the past three decades.

The bodywork showcases Porsche's precise, high-quality fit and finish,retaining its original paint, brightwork, and distinctive US-market equipment. The interior is in pristine condition, showing virtually no wear, and the opening compartments are similarly undisturbed. Marvelous details abound, from the period Aeroquip air-conditioning lines down to the original Dunlop SP Sport Super tires. Other charming features are a 1973–1974 safety inspection tag and a Bermuda Run Golf and Country Club sticker affixed to the windshield, as well as the 1981-issue North Carolina license plate.

Accompanying the sale are the original sales invoice, owner's manual, emission control system supplement, maintenance record, warranty book, tool kit (partial), and leather key fob. Also included is a Porsche Certificate of Authenticity, several registration cards, and various sales documents dating from 1973.

As with any car that has been in long-term storage, it will require inspection and maintenance prior to being returned to road use, but following a sympathetic mechanical recommissioning, this car may serve as a ticket to a variety of automotive events and is sure to star at any Porsche gathering.

Truly a benchmark example of the legendary Porsche 911 and a spectacular time capsule from a bygone era, this rare 2.4 T Targa can be distinguished from its brethren by its fascinating history, wonderful period color combination, rare options, and exceptionally low mileage.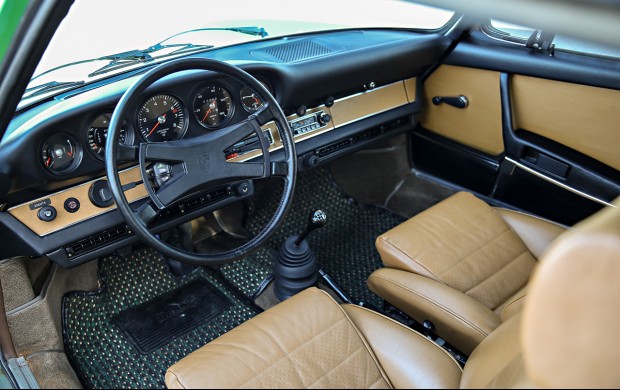 I don't want to get too bogged down in particular details, but I am a little interested in this color. Described in the ad as Kelly Green (code 225-9-2) it's another of Porsche's great early pastels. But I'm familiar with paint code 225 referring to Viper Green. Are these the same color, but under two different names? I've also seen Viper Green (vipergrün) translated as Emerald Green so perhaps these are all different names of the same color. It looks great, no question there, I'm just curious whether Kelly is a unique color that happens to share a paint code with Viper or if they're the same color under two names.
That great exterior color isn't the only special feature of this 911. It also was optioned with sport seats and full leather upholstery, a feature I see very rarely on these cars. But the kicker, the point that is driving that estimate so high, is the mileage: 3,369 miles. Unlike the many early 911s I see listed with very low miles, but which fail to mention either that the odometer has rolled over or it's the number of miles since restoration, this 911's mileage appears to be entirely correct. After being purchased it was only driven sparingly and then, so as to preserve its collectability, it was put into storage 30 years ago only recently to emerge in pristine and original condition. Having just come out of storage it will need mechanical refreshening prior to being driven, but it otherwise presents as we might have expected in 1973.
Every part of this 911 looks phenomenal and this truly appears to be a time-capsule 911 retaining all of its original equipment, paint, and interior. I think Gooding & Co. is correct in its description: this appears to be an unrepeatable opportunity. And it'll be auctioned without reserve. I'm very curious what it will sell for.
-Rob