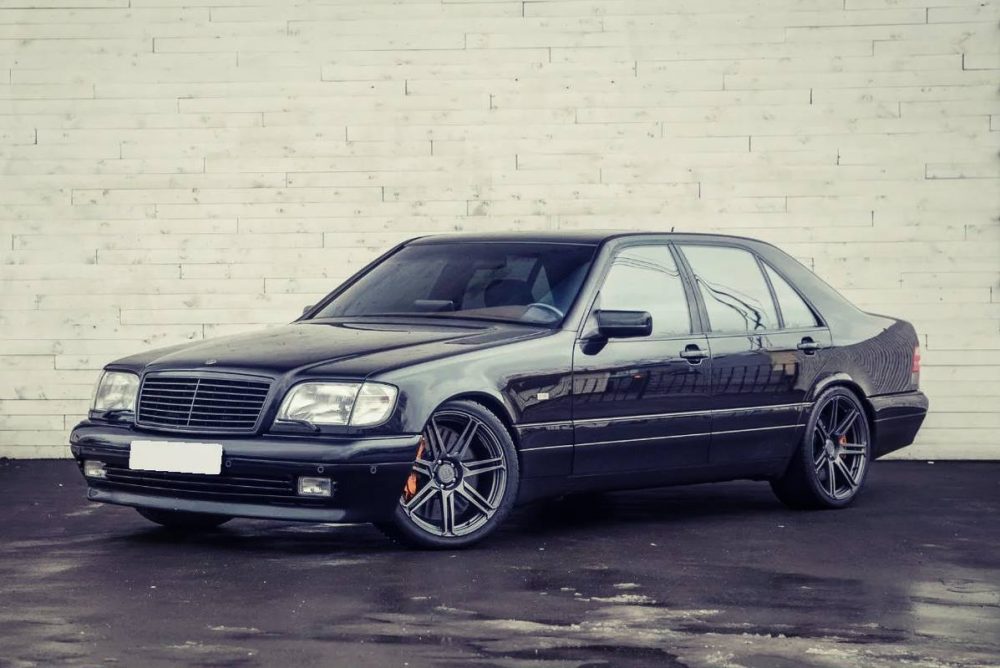 Some people like to upgrade their cars with aftermarket parts or parts from other vehicles from the same manufacturer. Usually it's a small part or maybe a set of wheels that satisfies their itch. Other people go a little bigger with maybe custom body work and paint. Then way on another level, we have what was done with this 1997 Mercedes-Benz S600 in Russia. It's impressive enough to have a Mercedes tweaked by legendary tuner Brabus, that this car is, but it's a whole other ball of wax once you see what is hiding inside this car and the special surprise hiding in the trunk. Here is a hint: It isn't subwoofers.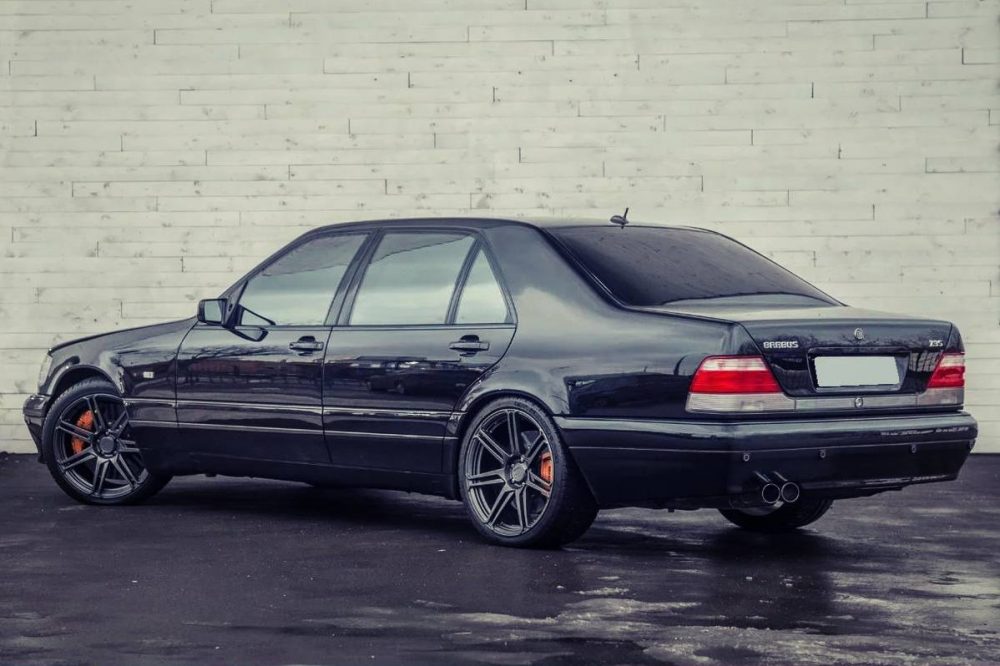 Year: 1997
Model: S600 Brabus SV12 7.3S
Engine: 7.3 liter V12
Transmission: 5-speed automatic
Mileage: 4,000 km (2,485 mi)
Price: €166.360 ($202,900)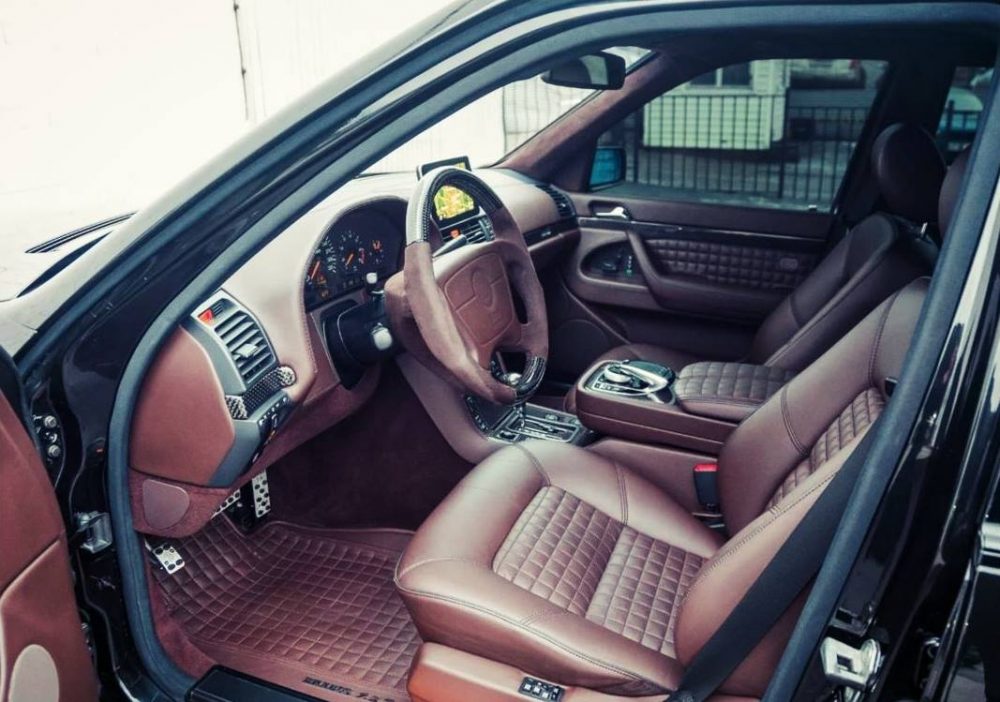 BRABUS SV12 7,3 S | 166,360.00 € or 197.000 $

Exotic W140 now is for sale, with W222 multimedia 🤗Carbon-Ceramic Brakes (from CLS63), cool music system and brown leather interior in Brabus style. Rebuilt engine & gearbox and AK-47 in the luggage 😂

Year……………………………1997
Mileage………………………..4 000 km !
Location………………………Moscow, Russia

Engine type………………….DOHC V12 M120 E73
Displacement……………….7258 cm³
Gearbox………………………5 speed automatic
Power………………………….585 PS

0-100 km/h…………………..4.9 sec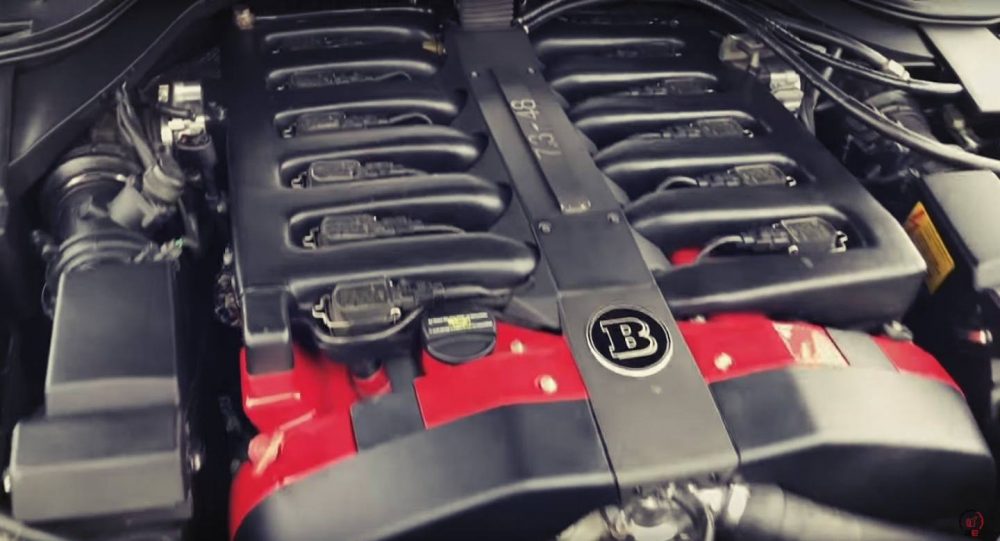 Wow. That is what I have to say about this car. Wow. The level of detail is amazing here. It is one thing to add some fancy diamond stitched leather everywhere and make everything look modern, but whoever build this car went not only one step further, they went miles down the road. The most impressive thing is the full Comand system out of the W222 S-Class and flawlessly grafted it into this W140. Anyone can attach the screen to the dash, but it is a whole other ball game to create a custom piece to set into the center arm rest to house everything then go ahead and wire everything up to make sure everything functions. I can't imagine the nightmares of wiring and custom software fixes they needed to do to make this happen. Mercedes is notorious for having every single piece of the car function through one extremely complex wiring harness, so whatever they needed to do to make this new Comand system work impresses the hell out of me.
Under the hood is no slouch either. The already powerful M120 V12 was modified by Brabus to 7.3 liters to produce 557 horsepower. Of course to stop this big S-Class you need some stopping power. The Carbon Ceramic brakes from the CLS63 AMG should do just fine. Have a minor disagreement? The AK-47 mounted in the trunk should come in handy. Nothing says "Moscow, Russia" like a custom enclosure for your AK-47 mounted in the trunk of your W140 S-Class. If that didn't leave me speechless enough, I then looked at the price.
The comrade that owns this car is asking a cool $202,000 for this S600. That's €166,360 or ₽11,439,118, for our European readers. Let that sink in for a second, $202,000. I get it, this S600 has a ton of money sunk into it. Having lived in a former-Soviet country, I have my suspicions as to why so much money was put into this car, but I also know not to ask these questions and just live with it. Don't get me wrong, I'm glad this car exists and it is great to see the limits pushed on building new things even though this car has been out of production for 18 years, but I don't think you'll see anyone ponying up the cash for this one.
– Andrew