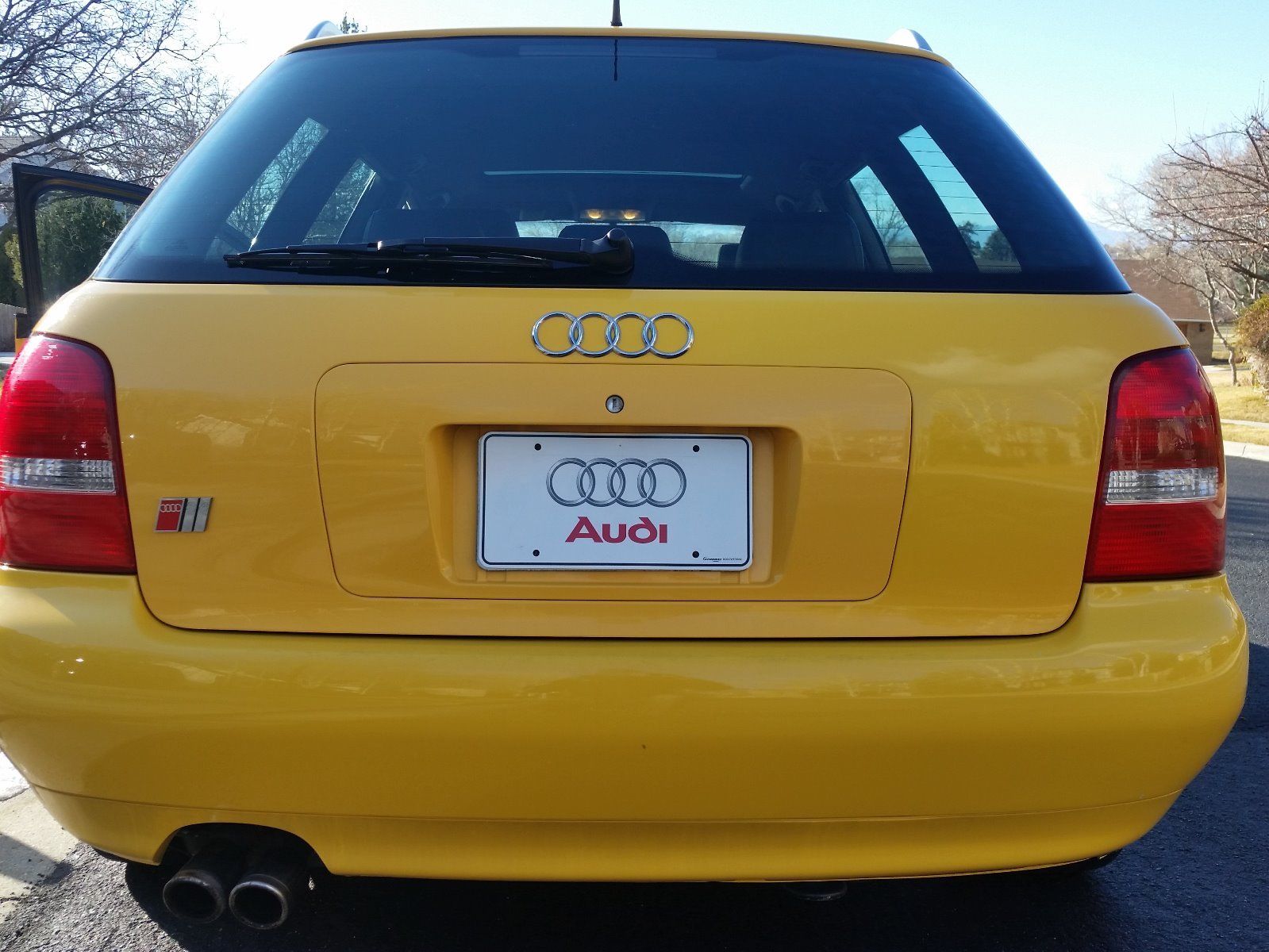 Perhaps one reason that the S6 Avant didn't really take of on U.S. shores was because of the shoes it had to fill. Enthusiasts had enjoyed the B5 S4 in Avant form for a few years, and consequently as a popular model when the B6 launched it was almost sure to make a return, almost certain to have more power, and almost certain to be available in a manual. Those premonitions came true, and so if you were willing to wait two years between the B5 and B6 S4 Avant production you were rewarded with the 4.2 liter V8 mated to a manual and even more sporty feel. For lovers of fast Audi wagons, the S4 was the answer to the things that the S6 wasn't.
But as time has gone on, the "OMG it's got a V8 and a manual!!!" shine of the B6 has waned slightly as long-term problems have reared their heads with the powertrain. Like the Allroad and S6, those problems are probably overstated by the "'Exaggernet', but they nonetheless exist. So while the B5 to B6 represented a huge jump in power, there are quite a few fans of the older generation still. That grunt deficit is easily overcome with the twin-turbocharged V6, as well, thanks to clever tuning potential. Like the B6, you could of course have the B5 with a manual. And, in some wild colors: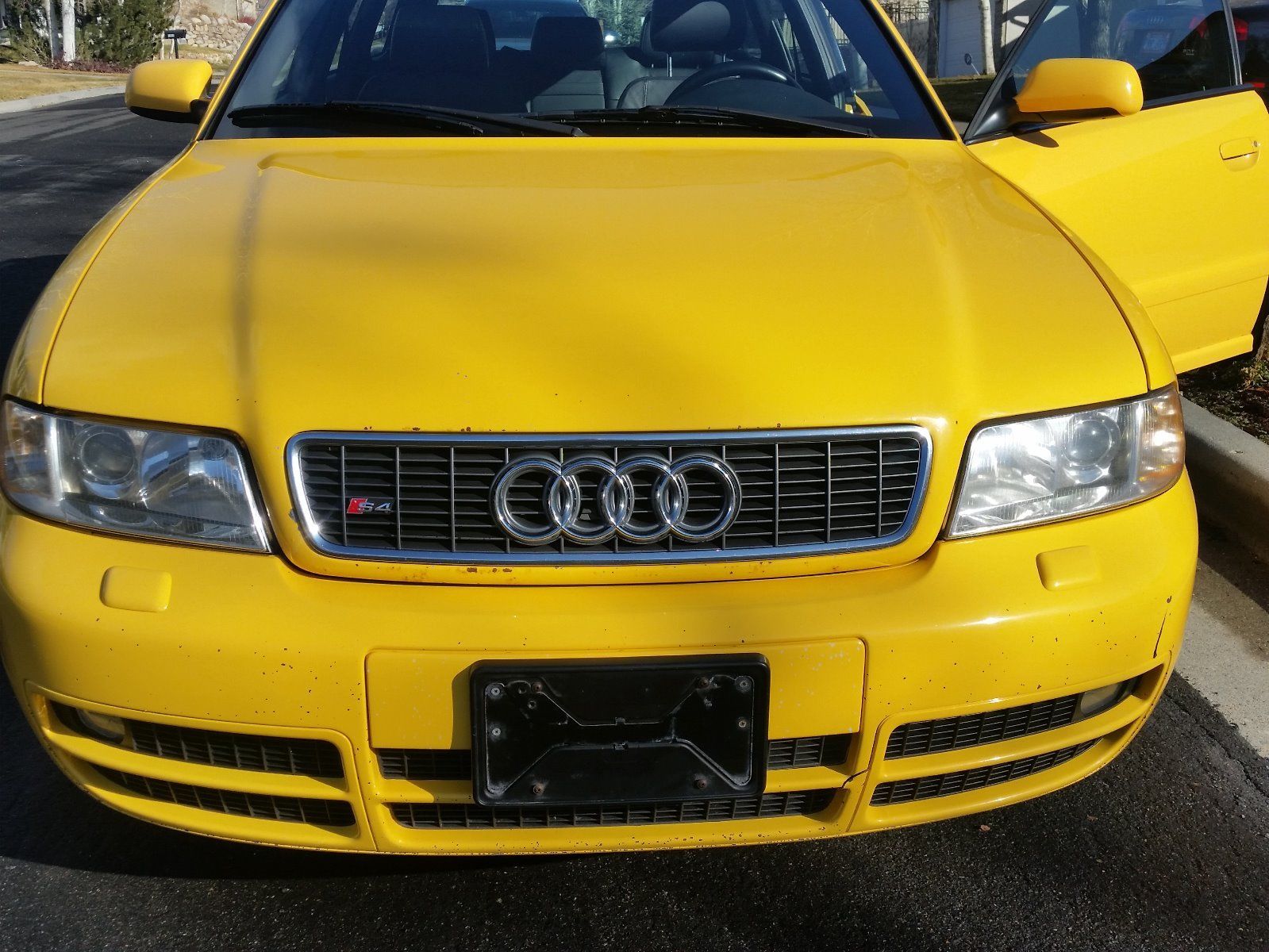 Year: 2001
Model: S4 Avant
Engine: 2.7 liter twin-turbocharged V6
Transmission: 6-speed manual
Mileage: 155,998 mi
Price: $12,000 Buy It Now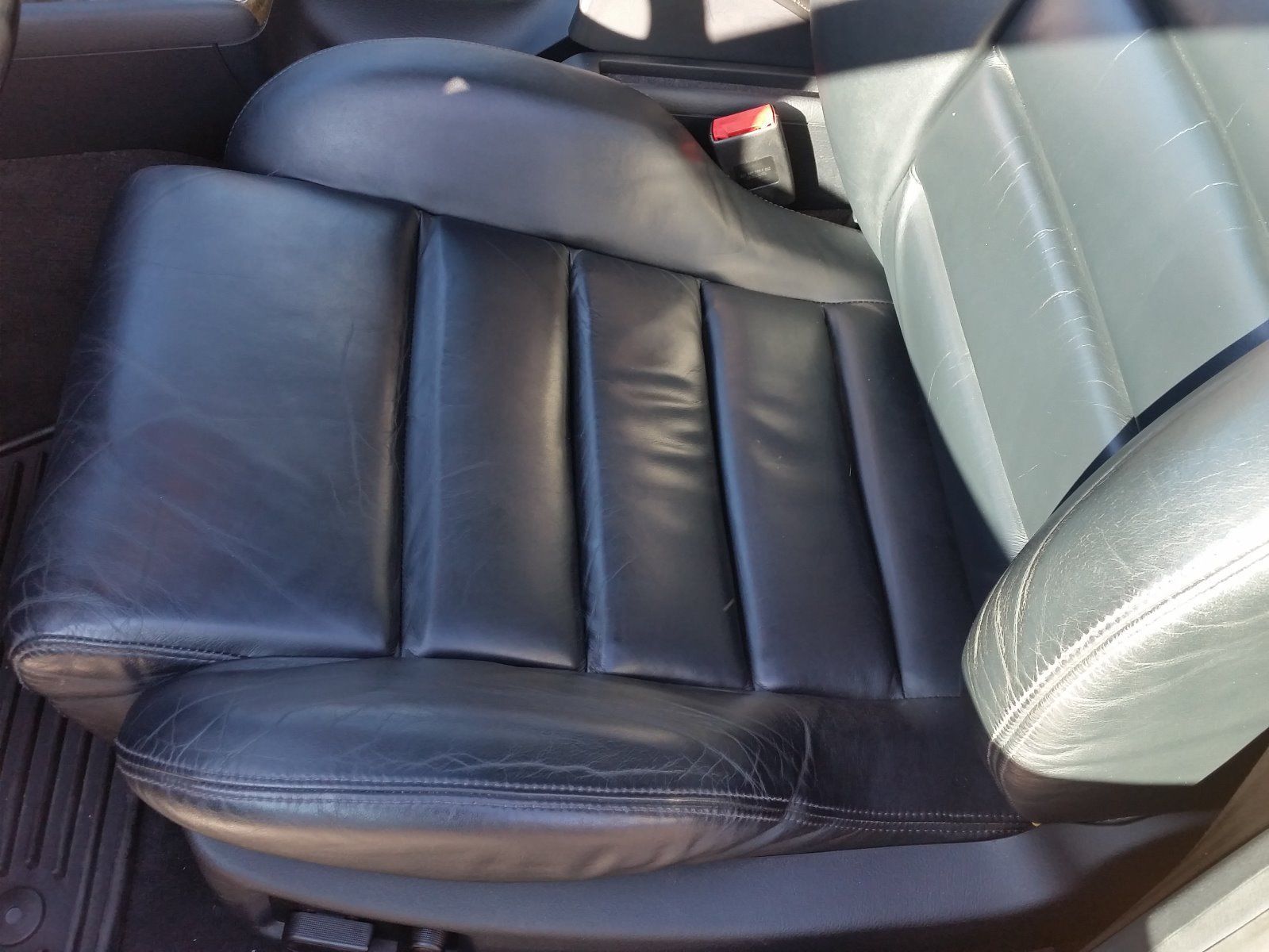 2001 6-speed Imola Yellow S4 Avant, Clean Title, one owner since new, all service history, new turbos, clutch/timing belt done, new snows, all original no mods, more info text or call 801-231-4387 Rob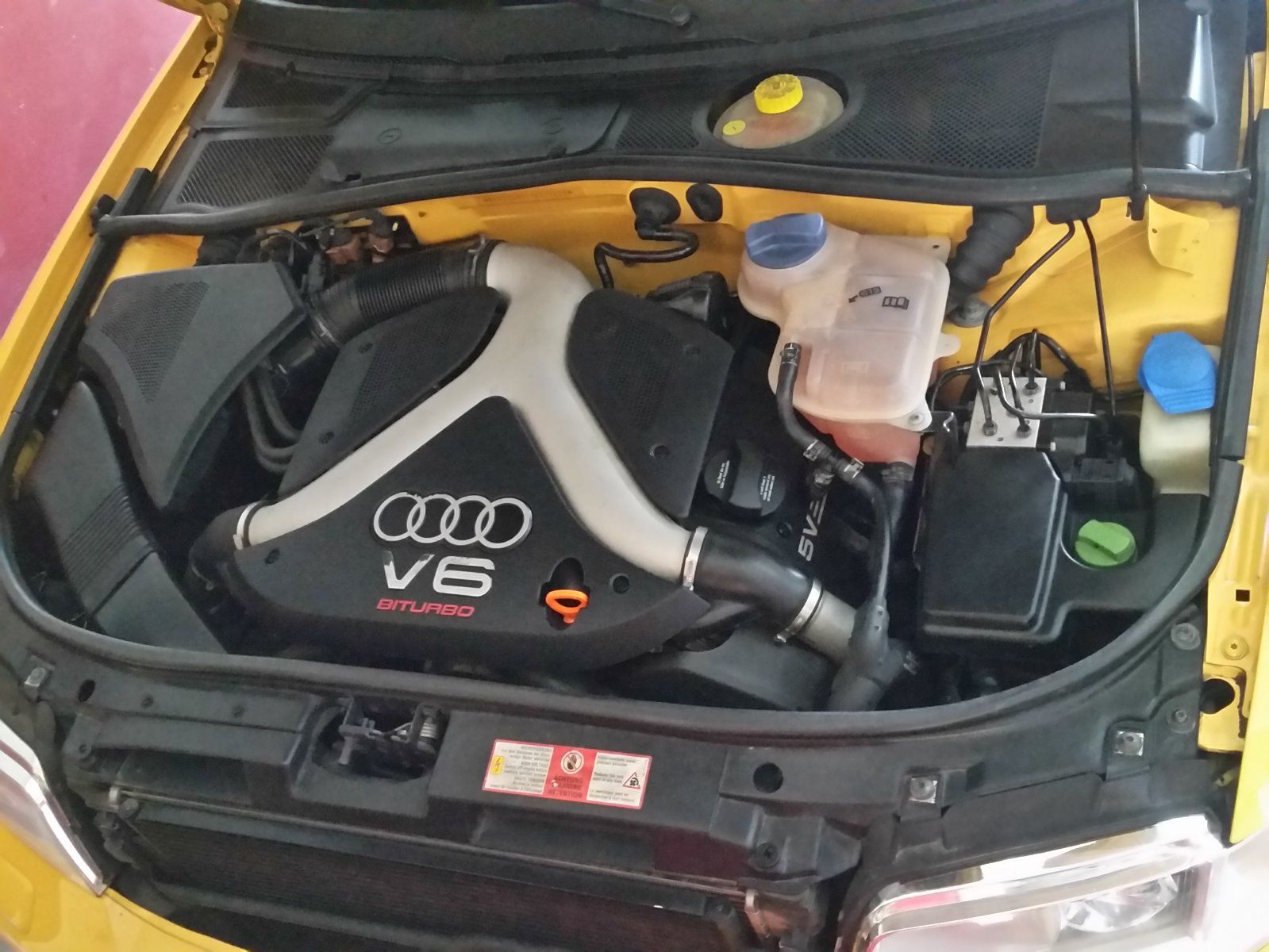 Nogaro might be more popular, but Imola has a pretty devoted fan base too. This one certainly isn't the nicest example out there nor is it the lowest mileage. However, overall it's not a bad example of what made this car popular. It looks great with the chunky Avus 17″ wheels, while the smooth A4 lines are accentuated by the deeper valances and shouty color. The B5 really wears bright tones well. What this car lacks in low mileage or presentation it makes up for with the one-owner status and all maintenance records, as well as new tires and no modifications. Granted, you'll need to do some work here – I can see some surface rust through the rock chips on the nose – but it looks like a pretty solid example overall.
Unfortunately, the pricing is pretty aggressive. I looked at this 2001 back in 2016, and at $1,500 less it lingered for a very long time. Admittedly there were some trade-offs with it, but it's a pretty relevant comp:
I've also looked at nicer examples with some good mods for a bit less:
4 Turbos, 10 Doors and 12 Speeds – Double Take: 2001 S4 Avants
The color here does carry a premium, as does the maintenance and single-owner. But mileage is pretty high and this car really isn't perfect. I think it'd be a solid deal at $8,500 – $9,500, but will be a harder sale above that.
-Carter