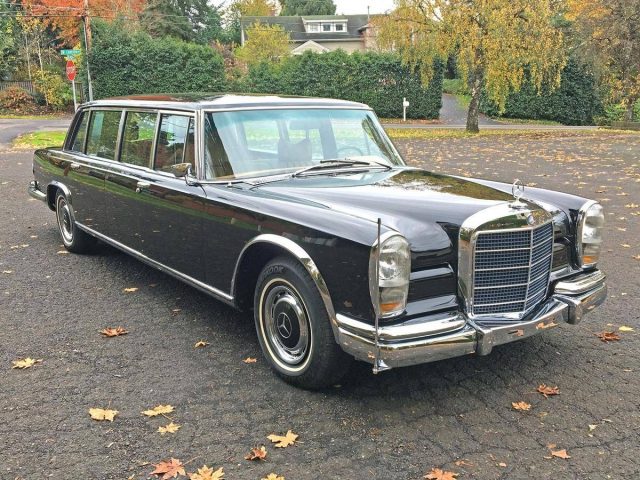 Checking back in with my favorite cars ever. This 600 Pullman is still for sale with a new price of $495,000. That is $100,000 more than the original price. An interesting sales tactic to say the least.
Last week I checked out at a 1972 Mercedes-Benz 600 that looked to be cared for by a wealthy stable owner in north Alabama. Today, we have another W100 to examine, but this one has quite a bit more history to sort through. This 1970 600 for sale in Portland, Oregon isn't the normal standard wheelbase sedan you are used to seeing but rather it's the rare Pullman version, which is one of 423 ever produced. Of course, those who ordered these cars usually weren't your normal private citizens. So who was the original owner of this rolling symbol of power?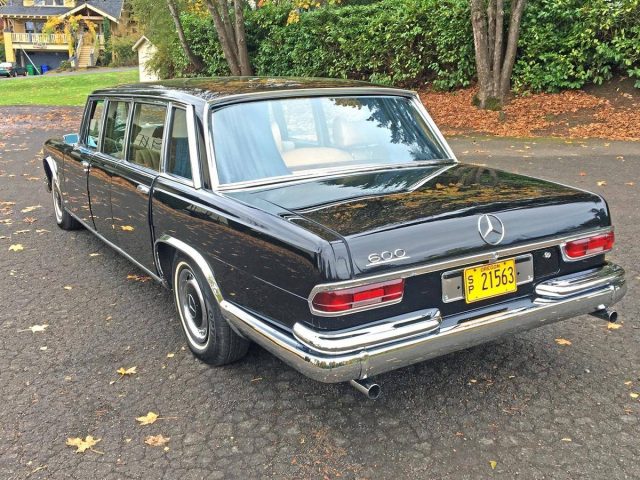 Year: 1970
Model: 600 Pullman
Engine: 6.3 liter V8
Transmission: 4-speed automatic
Mileage: 35,000 km (21,747 mi)
Price: $495,000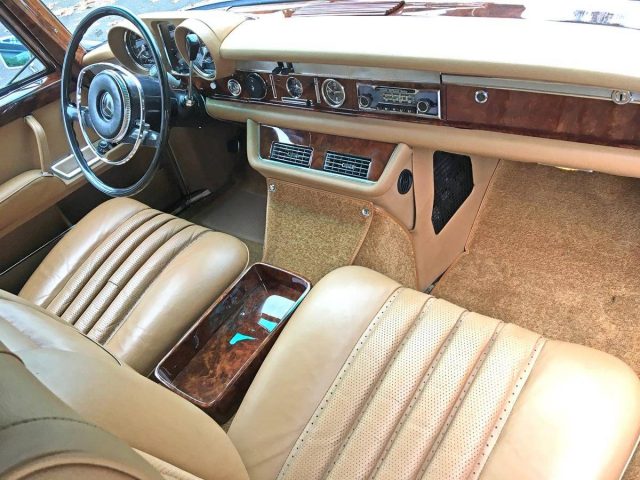 1970 Mercedes 600 Pullman

Ordered new by King Idris of Libya the same year he was overthrown by Muammar Gaddafi
Award winning restoration (fully documented)
All mechanicals are new or rebuilt
35,000 km's (300 km since restoration)
Factory 040G black with bamboo leather
Complete set of factory spares kits and tool pouch
Price: $395,000 firm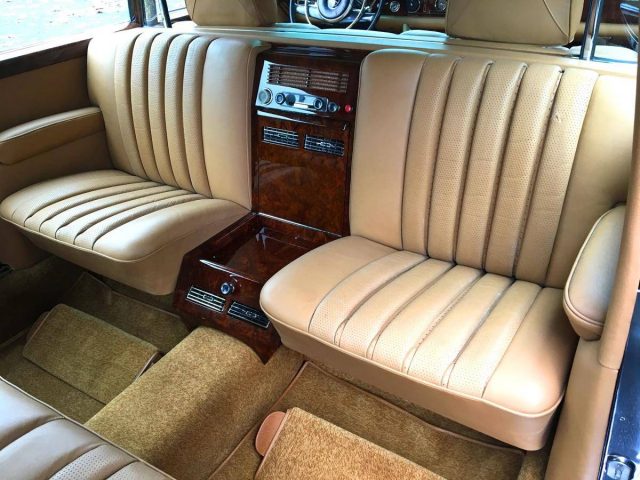 The owner of this awesome 600 was King Idris of Libya who according to the build sheet, didn't have possession of the car for too long. This Pullman was built in July of 1969 but unfortunately Idris was deposed a few months later in a coup d'etat by army officers led by a guy you might have heard of named Muammar Gaddafi. I've tracked down a photo of Idris getting out of the car attached below and even more amazingly, the Associated Press actually has video footage of Idris in Turkey on September 2nd, 1969 with the car that can be viewed here. That same day is when Libyan Army officers took control of the country. Naturally, Idris didn't return to Libya choosing to head to Greece until ultimately going into exile in Egypt until his death in 1983 at the age of 94.
From there, the story is missing some chapters. From what I understand, this car was probably sold off (along with Idris' other things) and ended up in Japan where it rested for over 20 years. From there, the car made its way to Los Angeles to a new owner where again, it sat. That's where the current owner found it and sent it over to the Mercedes-Benz Classic Center in Irvine, California for extensive restoration in 2011. Now, it resides in Portland along with the owner's five (that's not a typo) other short-wheel-base 600s. I do remember seeing this car on display at Forest Grove Concours d'Elegance last year where it took home the Allen C. Stephens Elegance Award — which I have no idea what that means. I don't run in the same circles as people who have cars nice enough to park on putting greens.
Now that the seller wants to move on from this Pullman, he is asking a whopping $395,000 – firm, no less. I know that the seller of this car wasn't aware it was Idris' car until after he purchased it but I'm sure he might have had an idea it had some kind of diplomatic ownership being so well-versed in 600 ownership. Just for comparison sake, there was a 1968 Pullman that was sold at an auction the Netherlands in 2015 that wasn't a restored example, but still presentable, for just under $200,000. The notion that this car has some sort of increased value because it was owned for a month by a rather unknown King in Libya almost 48 years ago just doesn't do it for me. I don't think prior ownership factors into value unless maybe you were taking about one of the 600s owned by Lennon or Elvis and even then I'm weary. So while this 600 Pullman looks outstanding and surely has a cool history, almost $400,000 might just be a pipe dream number.
– Andrew