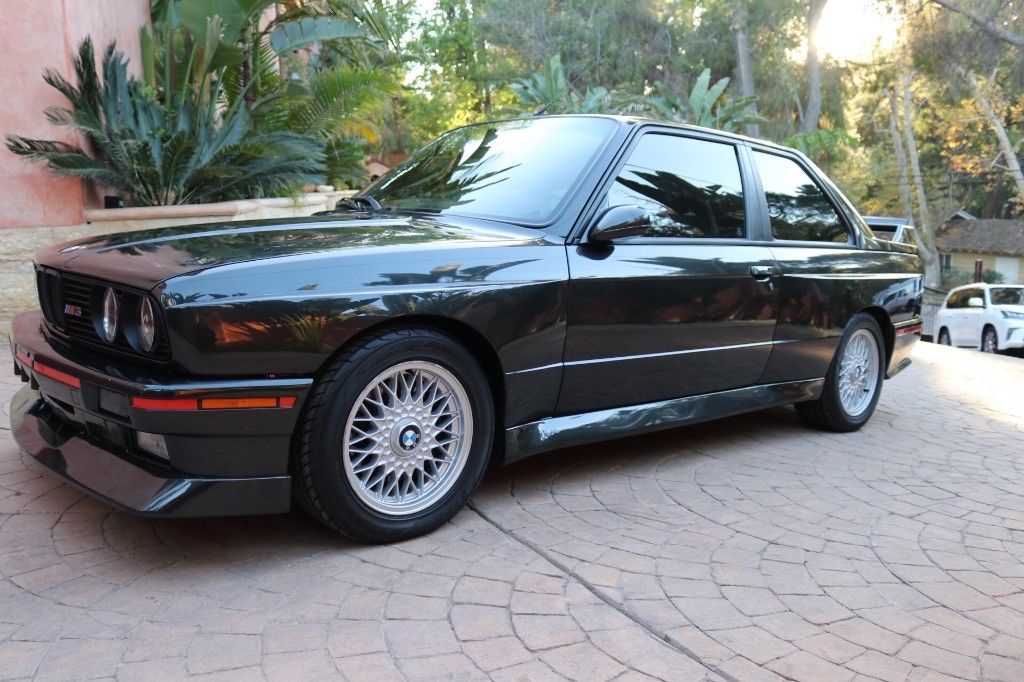 Update 4/20/2018: After showing sold again at no reserve for $46,400, this 1991 M3 is back again on a new no reserve auction. Bidding is currently much lower, but I have a feeling that even if you're the high mark at the end there might be shill bids involved here.
Update 3/28/2018: Although it was listed as no reserve and sold at $39,900, the 1991 M3 I looked at in February is back again on a no reserve auction. With a day to go, bids are already in excess of February's auction. Will this one actually sell this time?
I'll refrain from my typically verbose introductions, as even the few who only occasionally peruse our pages will need to hear about how, when, or why the E30 M3 came about. There's not really much point in talking about the mechanicals, either – 'S14' has become nearly as recognizable as the chassis designation. Nor is this particular M3 a special edition, limited run, or race car. It's not completely stock, it's not perfect, it doesn't have super low mileage, and it's not the best color combination. No, there's really only one reason to talk about this car. Price.
For a while it was only really outstanding M3s that were bringing big bucks. Pundits called it a bubble that was due to burst at any moment. I'm not here to say they're wrong; it certainly does seem unsustainable. But, then, the U.S. economy also is pretty unsustainable if you boil it down to some basic facts, yet it seems to keep on rolling. And just two weeks ago another (albeit low mileage) example sold for $102,000. So today's M3 is particularly interesting not because it's the best or most rare example out there, but because it represents a much greater majority of the pool; cars that were driven and modified, even if only a bit, from their stock configuration. Yet unlike nearly all that are for sale today, the seller of this car has taken the brave step of testing what actual market value is: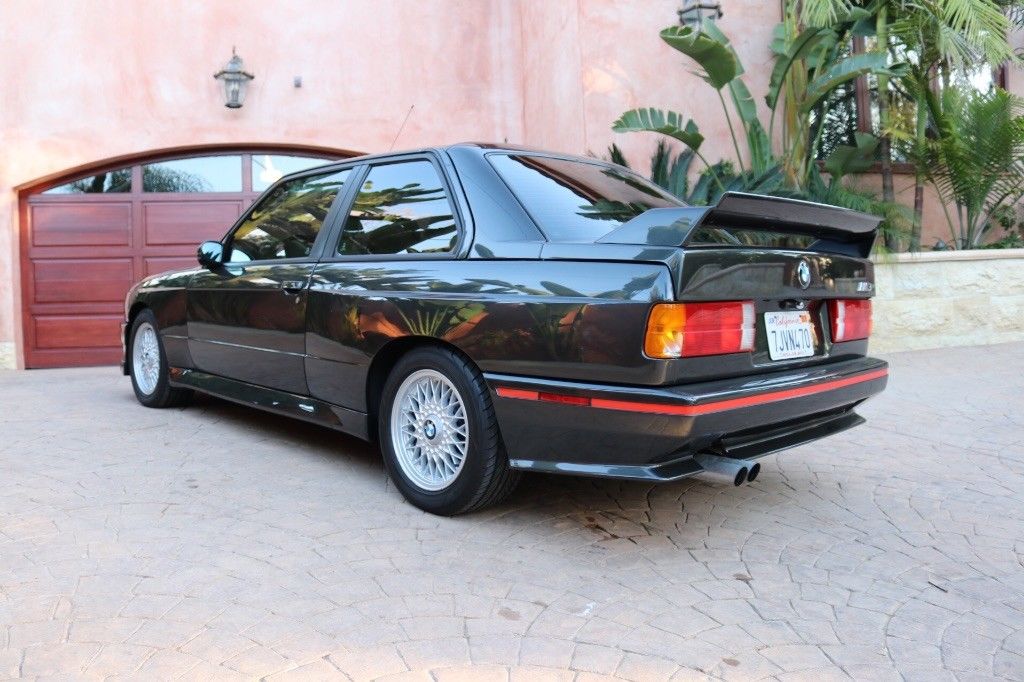 Year: 1991
Model: M3
Engine: 2.3 liter inline-4
Transmission: 5-speed manual
Mileage: 124,000 mi
Price: No Reserve Auction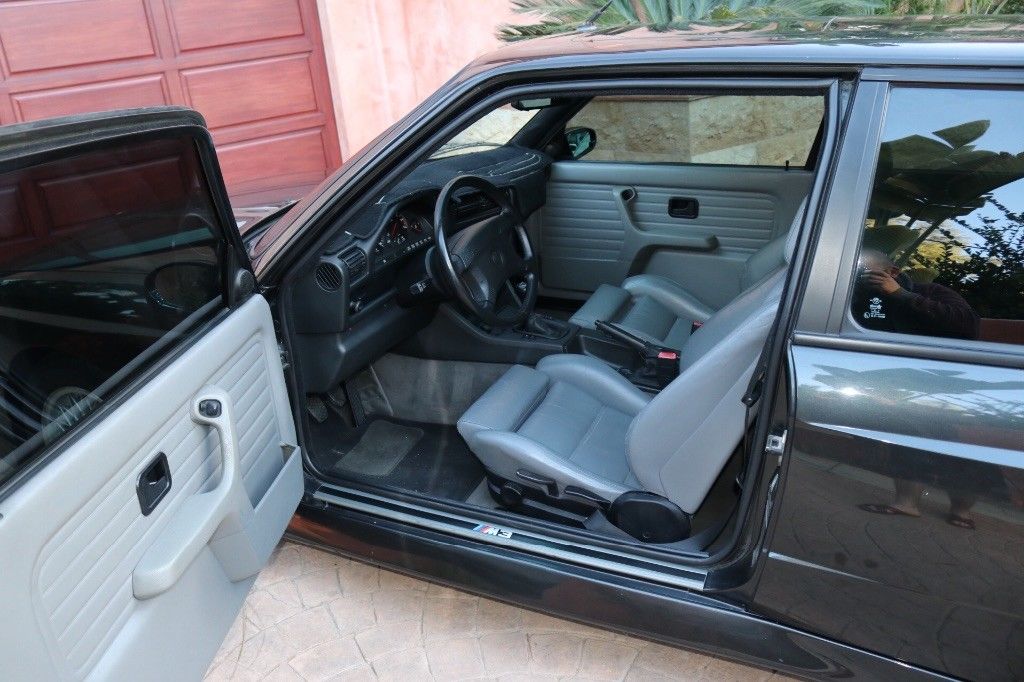 1991 bmw e30 m3
Very clean
Looks and runs great
All numbers matching with vin tags in place
Original s14 engine
Needs leftvrear tail light lens is broken
Ac dose not blow cold all components in place
Very well maintained and garaged most of its life
The new owner will not be disappointed
Feel free to contact me with any additional questions
818-335-2525
Johm M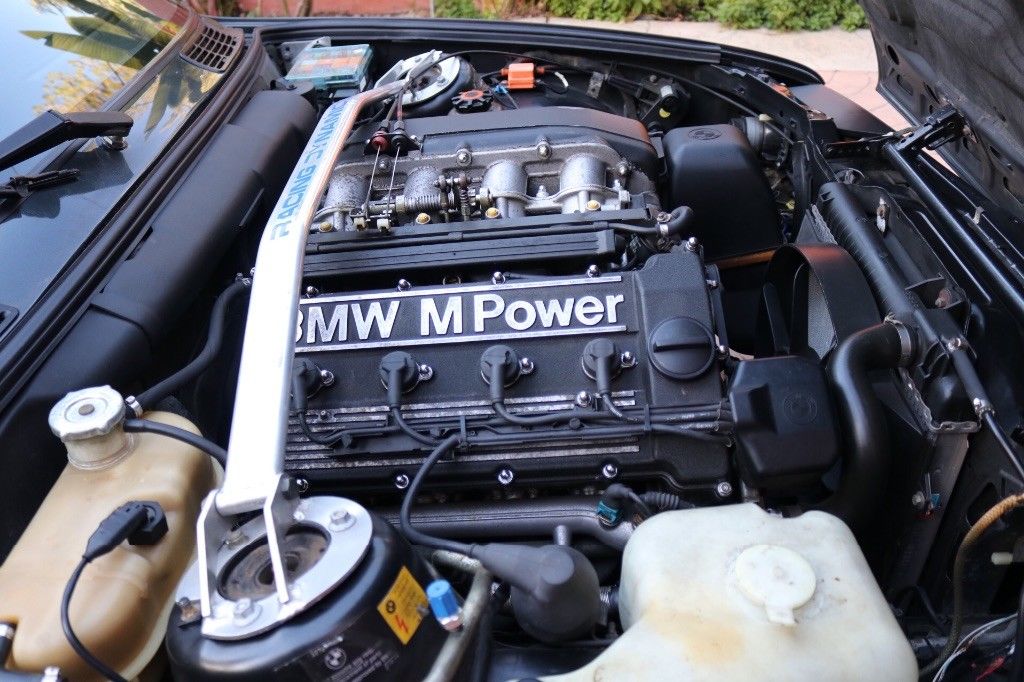 While it has polished up well, it's clear that this isn't a perfect example of a '91 M3, either physically or mechanically. But the important parts are there. It's mostly stock, mostly original, and mostly working. There's no indication of what maintenance was done to that S14, and with 124,000 miles you'd probably want a minimum of a compression test given the driver-oriented mods. The Evo mods look neat with the Diamantschwarz Metallic paint even if they're not correct for the model, and the lowered ride height and bigger exhaust make it look the part too.
With two and a half days to go, bidding is active at $37,000. There is a more stock Zinnober Red '89 with lower mileage for about $12,000 more ask right now also on eBay. Where will this '91 end up? I'd wager it'll split the difference and run out of steam at $43,000, but it will be interesting to see.
-Carter