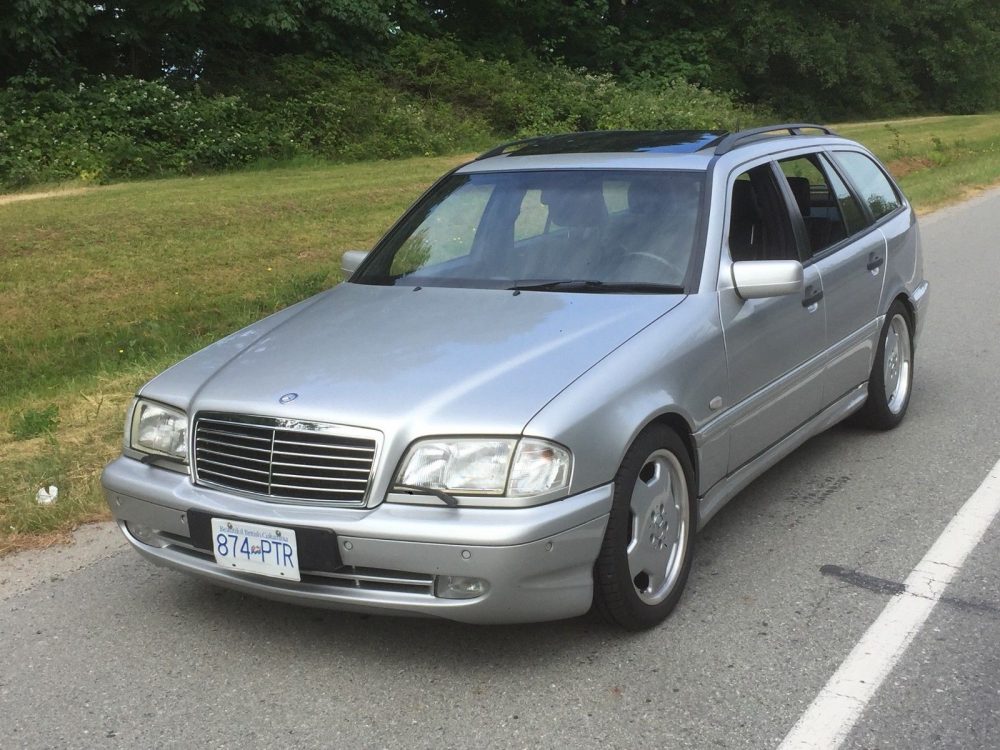 The majority of the wagons were feature around here are of the Audi variety. For good reason, of course. They look good, they are all-wheel-drive, come in manual transmission and usually they have the potential to be pretty quick. But every once in awhile I pull out a Mercedes-Benz wagon that can run with the four rings. Usually it's an E55 or E63 AMG Estate that not only looks great, but hauls ass and literally everything else. Although this time around, I have something much more rare and it's actually on North American soil ready to be snagged up by our Canadian friends.
The W202 C43 AMG Estate is a rare bird. Only 717 of these were built between 1998-2000 and thanks to the rust monster that the W202 usually succumbs to, that number is decreasing faster than you think. Nearly a year ago, I actually checked one of these out in right-hand drive spec that was pretty tidy and what I thought was a reasonable price. But this German-import has it's flaws and the starting price (with reserve) is pretty reasonable. So is this the one to get?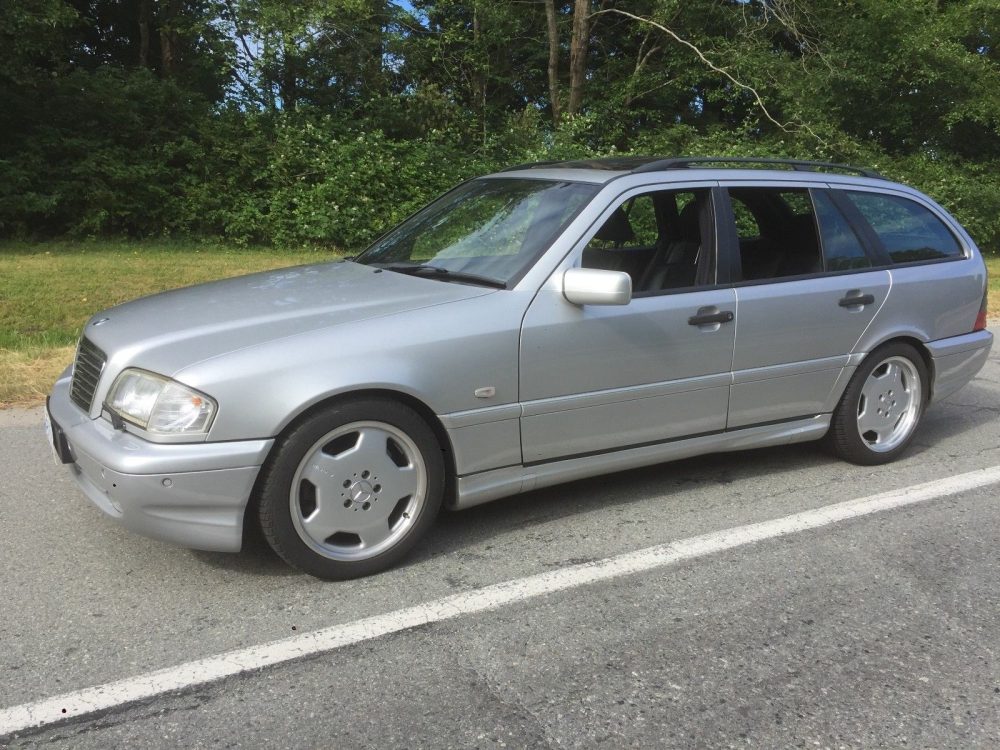 Year: 1998
Model: C43 AMG Estate
Engine: 4.3 liter V8
Transmission: 5-speed automatic
Mileage: 145,903 km (90,659Â mi)
Price: Reserve Auction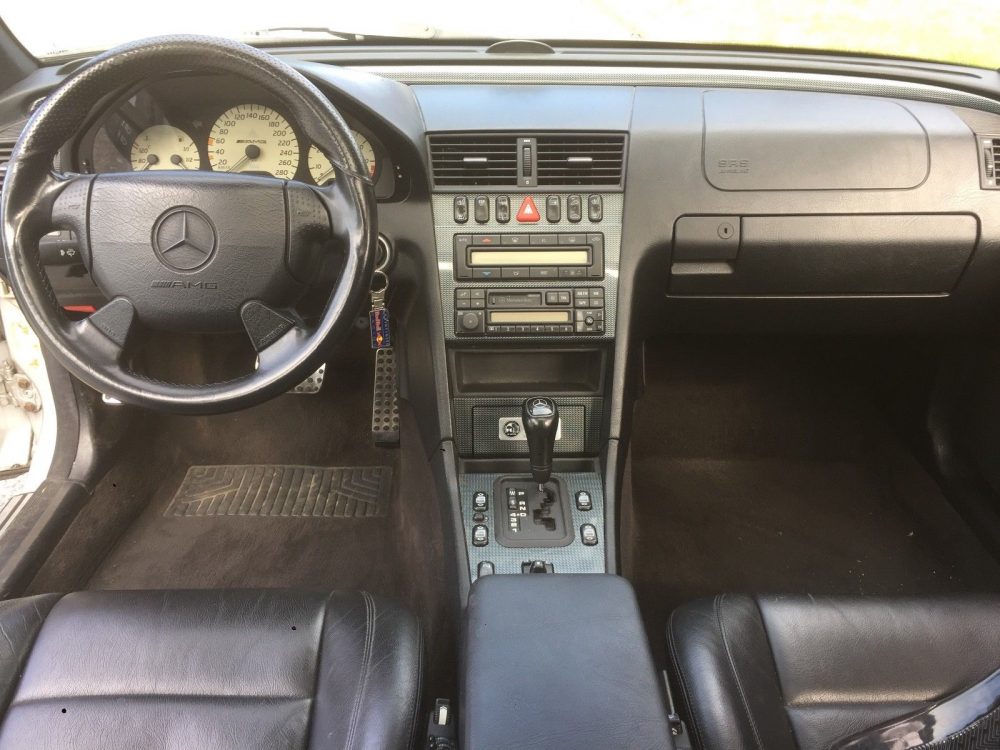 1998 Mercedes-Benz C43t AMG, C43AMG, Touring Combi (Wagon), very rare car worldwide, one of 717 built between 1998-2000, never available in North America in Wagon format.

Fun to drive, completely unmodified from new.
Imported directly from Berlin, Germany in 2013, in fantastic preowned condition, with low miles (90,659 since new – 145,903 kilometres).
Runs and drives very well, also very reliable.
In great condition for its age, always looked after.

Factory 4.3 litre V-8 (Hand built at AMG in Afalterbach) with 5 speed automatic transmission. 306 HP. Fully optioned with heated leather seats. Carbon Fiber Dash and Console, 280km/hr Speedometer. Electric sunroof. No modifications from originally built. Fully serviced.
Factory staggered Monoblock wheels, – direct from Germany. Has trunk privacy cover and dog mesh screen for transporting your pet.
Includes original German ownership papers, and owner history.

The Cars VIN listed here as this is a European model WDB2020931F687941
low reserve.
Will assist buyer with their arranging picking up vehicle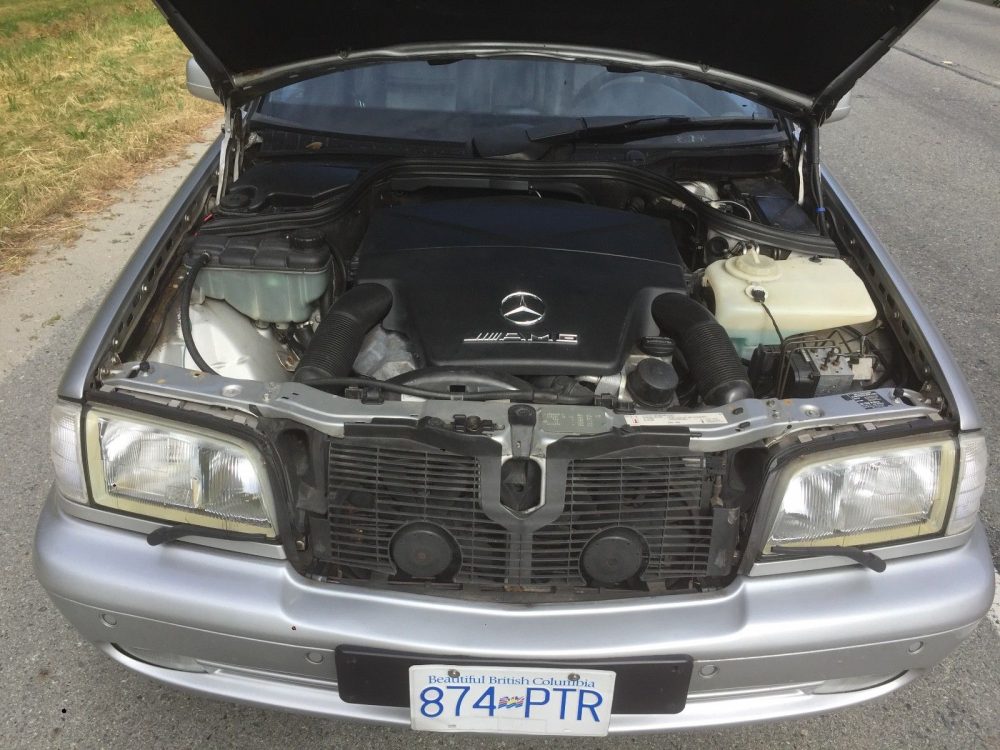 Personally, I wish I could grab this one. I have a W210 E55 AMG, so a slower and smaller C43 AMG sedan doesn't make sense to me. But a wagon? Now I can justify it. It's far from a perfect example that you'd feel bad driving everyday and putting miles on. The C43 is pretty built proof outside of the one major issue of them killing transmissions. Ideally, I'd like to see all the service records on this one before getting serious and pulling the trigger. I can't imagine there are many of these in Canada, if any, since I've never seen one come up for sale. Parts availability shouldn't be an issue outside of W202 estate specific stuff, but it's 2018. You can get anything now.
I'm curious to see where the bidding lands with this one. The market is really small for something like this but early AMG cars are hot right now. And this being a wagon? Even more. Usually a decent example of one of these pulls over $10,000 and only goes up the more prime example it is. The starting price of $8,200 US is fair, but there is a reserve. I can't imagine it is too much higher than that but I'm not sure there will many bidders fighting for this considering the location and the season. I just hope these stick around in good for another five years until they hit the US.
– Andrew